The organizares are delighted to announce SBTech the signing of two new Media Partners and Nsoft as one of the latest exhibitors at Vienna International Gaming Expo 2017, which is going to take place in Vienna, Austria between 20-22 March 2017 at the Austria Vienna Center.
Their latest announced media partners are GamblingCompliance and Jamma.
GamblingCompliance is the leading provider of independent business intelligence to the global gambling industry. We help industry professionals, advisors and investors reduce their regulatory risk exposure by specializing in legal, regulatory, political and market information; eLearning; and bespoke research; to understand what regulatory change today means for business opportunities tomorrow.
Jamma is the name of Italy's leading gaming & gambling Newspaper and Online Magazine. It is chosen by the most important companies and online users who want to stay informed. Jamma is providing users the latest gaming technical services and forums, with legislative, financial and commercial news every day.
Jamma Magazine is also a popular monthly Newspaper able to give more detailed news from the experts concerning market and business analysis of gaming and gambling, trends, and all the legislative information.
It is no surprize that the local(CEE and Balkans) companies are showing interest and exhibiting, expecially since Vienna International Gaming Expo has one mission, the mission of bringing together the large part of the gaming industry within the European continent covering landbased and online channels across all sectors. The latest announced exhibitor is well known in the gaming industry and will showcase their products at a 25 sqm stand.
NSoft, provider of top quality software solutions for gaming and betting industry, including platform, virtual games, sportsbook, and lotteries will be exhibiting their products at the Vienna International Gaming Expo between March 20-22, 2017 at the Austria Center Vienna.
The company has a unique approach to customers and creative software solutions positioned them as one of the top providers of innovative products for gaming industry. A combination of great products, great people, and great culture played a key role in their growth. They understand that strong and long-term partnerships are essential for further development, so they joined forces with world's leading sport data provider – Sportradar.
Be sure to save the date and attend VIGE2017, which will be held between the 20th and 22nd of March 2017 at the Austria Vienna Center in order to hear the fresh information at the seminars which will be held within the Expo, highlight your brand for visiting delegates by booking a stand or attend and network with the leading and newcomer company representatives that are going to be present at the show.
Should you have any questions, please don't hesitate to contact the organizers on +40 735 559 234 or by mail on [email protected].
You can choose your delegate status below.
(Definition, advantages and disadvantages)
Free Expo Visitors can register online prior to the event by using the following from or have the opportunity to register at the registration desk during conference days. The delegate status grants its holder the opportunity to visit the exhibition floor, discuss deals, pick up gaming related magazines and network with fellow peers. All registrants are granted this privilege during the 3 days of the expo and are advised to have their ID at hand during their visit to the venue.
Advantages: It's free!
Disadvantages: Free Expo Visitors are not allowed to attend any of the seminars which will run during the 3 days of the show. The seminars have a special aim to deliver the newest and most vital information about the European gaming markets, Responsible Gambling, Innovations and of course exclusive insights coming from the region. Free Expo Visitors can upgrade their delegate status anytime during the registration period or at the registration desk situated in the venue. 
The agenda and speaker list for the VIGE 2017 Seminars can be viewed here.
(Definition, advantages)
Power Delegates can register online prior to the event by using the following from or have the opportunity to register at the registration desk during conference days. The delegate status grants its holder the opportunity to visit the exhibition floor, discuss deals, pick up gaming related magazines, attend the special seminars and network with fellow peers. All registrants are granted this privilege during the 3 days of the expo and are advised to have their ID at hand during their visit to the venue.
The main advantage of the Power Delegate is the opportunity to harvest the extra market information and discussions which can be accessed via the VIGE 2017 Seminars which are held during the 3 days of the show.
Each power delegate will receive a special report of the discussions, including the PowerPoint presentations that will be showed and discuss during the seminars.
The agenda and speaker list for the VIGE 2017 Seminars can be viewed here.
Haven't yet registered? You are invited to register at an Early Bird Rate (50% off) until the 19th of February, 2017.
THE ORGANIZERS LOOK FORWARD TO SEEING YOU IN VIENNA!
NSoft Integrates Its Casino Slot Games with Blue Ocean Gaming Aggregator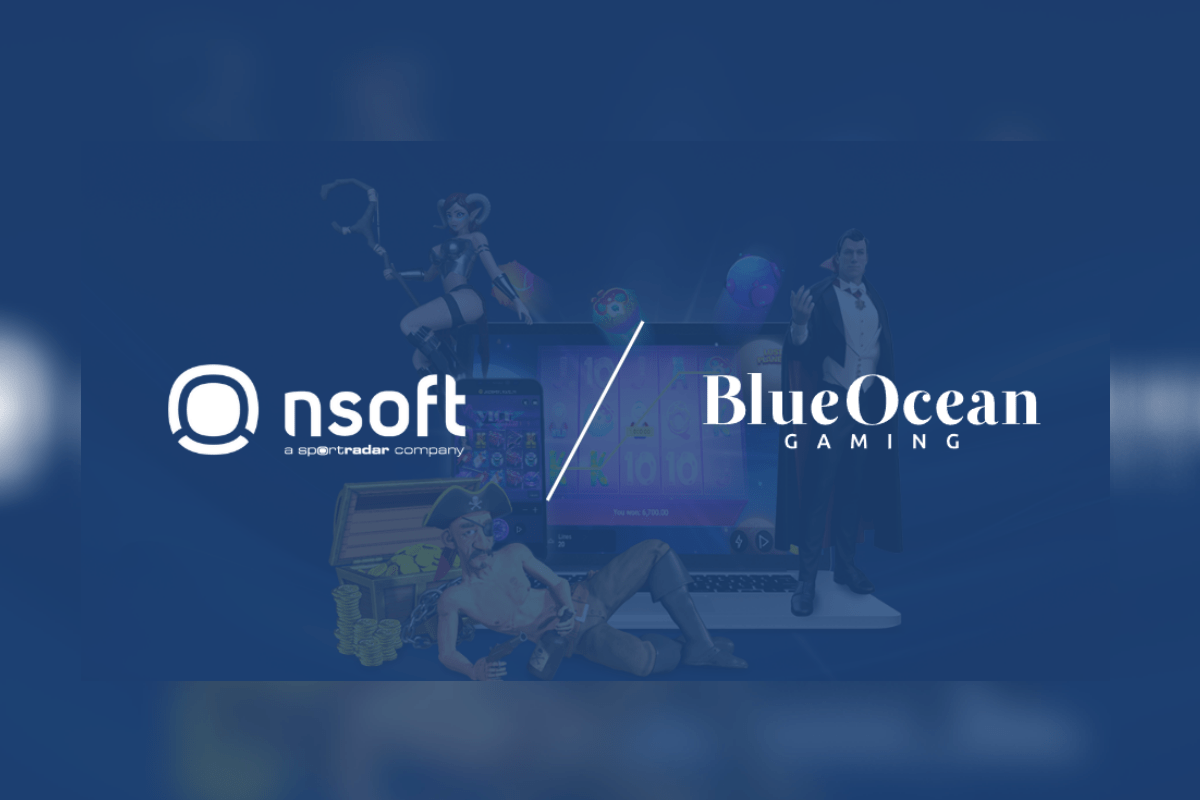 Reading Time:
2
minutes
This strategic integration opens doors for a unique gaming experience, ushering in a new era of personalized and engaging casino slot games.
NSoft, renowned betting and gaming software provider, has taken a pivotal leap by integrating its nascent casino slot games into the Blue Ocean Gaming platform, a leading aggregator in the gaming industry. The integration marks a significant milestone for NSoft as it expands its reach and influence within the youngest vertical of its rich portfolio.
The integration delivers a wide array of immersive casino slot games that are feature-rich and tailored to meet the specific needs of each customer. The unique, personalized video slots are not only visually mesmerizing but are equipped with innovative features and gameplay mechanics that promise to enhance player engagement and satisfaction.
Among the array of features that make NSoft's casino slot games stand out are:
Personalized Video Slots

: Offering customized themes that cater to the player's individual needs, providing a personalized gaming experience like no other.

Brand-New Game Mechanics

: The unique PrizeDropTM mechanics add an exhilarating twist to the gameplay. With boxes containing rewards and traps falling from the sky, the player must collect as many prizes as possible while avoiding the traps.

Mobile-First Approach

: Each game is designed with a mobile-first perspective, leveraging the latest technologies, including WebGL, to ensure seamless play across devices.

Dynamic Gameplay

: Next to the traditional 5×3 reels, NSoft has transformed popular bingo-type virtual games into high-energy, spin-based games, providing an unrivaled gaming experience.

BOOST Gamification

: All NSoft's casino slot games come with the BOOST Gamification tool. This guarantees maximum player engagement while driving substantial operator revenue growth.
As NSoft continues its innovative journey, players can look forward to the introduction of more novel features such as 3×3 and 5×4 standard reels layout, 5×5, 6×6, and 7×7 cascade reels layout, and a unique collect feature.
NSoft's recent integration into the Blue Ocean Gaming platform signifies a step towards the future of online gaming, introducing a new dimension of personalized, engaging, and dynamic gaming experiences.
NSoft Wins 'Best Customer Service' And 'Bingo Supplier' at EGR B2B Awards 2023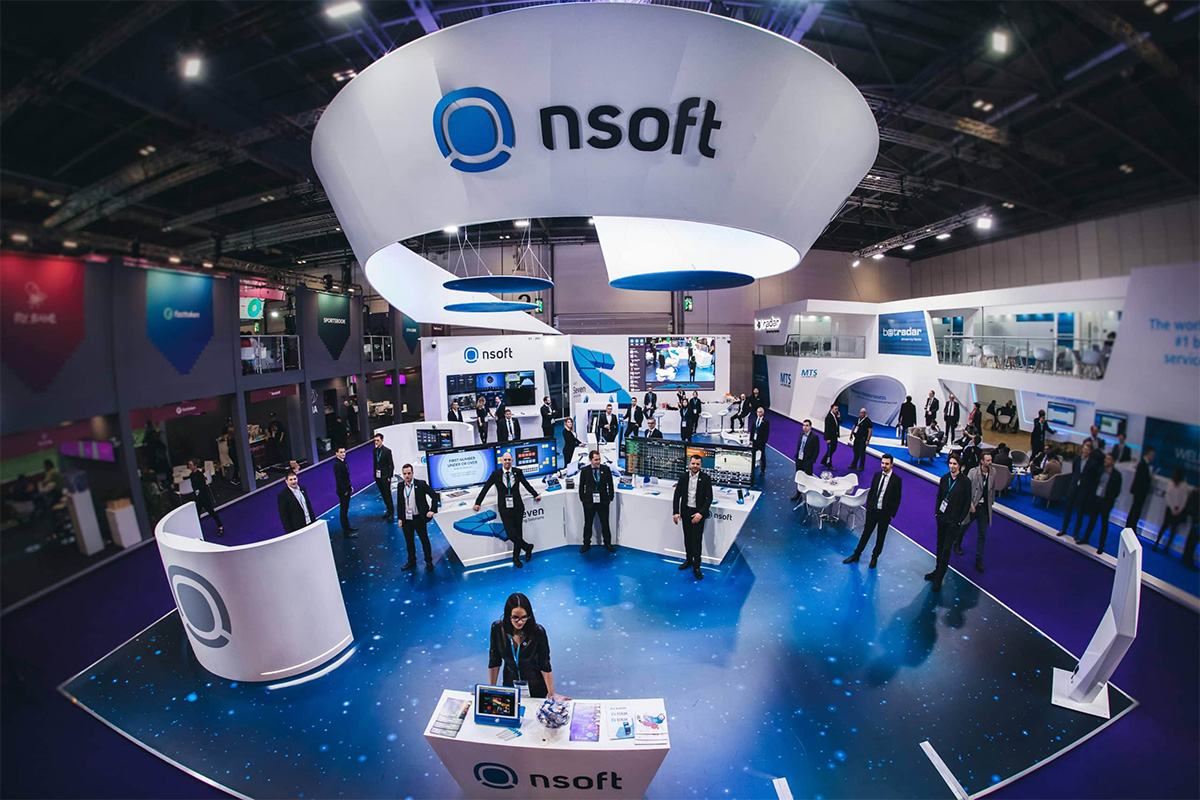 Reading Time:
2
minutes
We are delighted to announce that NSoft, a leading global provider of high-quality software solutions for the betting and gambling industry, has won two prestigious EGR B2B Awards – 'Best Customer Service' and 'Bingo Supplier' of the year. These accolades are a testament to our commitment to our partners and the players who enjoy our innovative products.
In a personal statement, NSoft's CEO Dario Jurčić expressed: "I am filled with pride and gratitude as we celebrate these two significant wins. These awards underscore the hard work, passion, and commitment of our NSoft team. They are not just wins for us as a company, but a recognition of our unwavering focus on customer needs and our dedication to innovation. As we mark our 15th anniversary, these achievements serve as a milestone and a testament to the journey we've undertaken, filled with dedication and perseverance. We'll continue our quest to deliver nothing short of excellence, always keeping our customers at the heart of what we do."
The esteemed EGR Awards are widely regarded as the Oscars of the igaming industry, recognising those companies that fuel and sustain the dynamic gaming sector. The awards acknowledge the accomplishments of suppliers from all key igaming disciplines, ranging from betting and gaming software to payments, recruitment, IT, infrastructure, and more.
The 'Best Customer Service' category was a tough one with 15 powerful contenders, including companies like Sportradar, EveryMatrix, and SoftSwiss. It is indeed an honor that NSoft was selected as the winner. This reflects our core belief in understanding customer needs, providing reliable service, demonstrating flexibility, delivering on briefs, and achieving commercial success, which were all regarded as key criteria for the award.
The 'Bingo Supplier' category was also highly competitive with eight companies vying for the award. NSoft won against strong competitors such as Pragmatic Play, Playtech, and Relax Gaming. This win is an endorsement of our commitment to commercial success, understanding customer needs, our robust product development, and flexibility in our offerings.
A standout amongst our product offerings is the flagship bingo product – Lucky Six. This modern take on the classic bingo game has a vibrant design, robust backend infrastructure, and an array of engaging features that make it a favorite amongst our customers. Despite challenging internet conditions, Lucky Six continues to generate millions of tickets daily, serving as a testament to our commitment to accessible, engaging, and reliable entertainment.
Moreover, this year marks a significant milestone for NSoft as we celebrate 15 years of providing high-quality services in the industry. The EGR Awards wins further strengthen our position as an industry leader and reinforce our commitment to delivering exceptional products and services to our clients worldwide.
NSoft's stellar customer service is underpinned by our dedicated 24/7 support team that addresses all business-related issues and assists with daily operations. With an impressive average response time of 4 minutes for email, 13 seconds for chat, and 5 seconds for phone communication, NSoft continues to set industry standards.
We would like to thank the EGR B2B Awards committee for recognizing our hard work and dedication. We are immensely proud of these achievements and look forward to continuing our mission of providing top-tier services in the years to come.
NSoft's Smash Drops to compete for the CasinoBeats Game Developer Award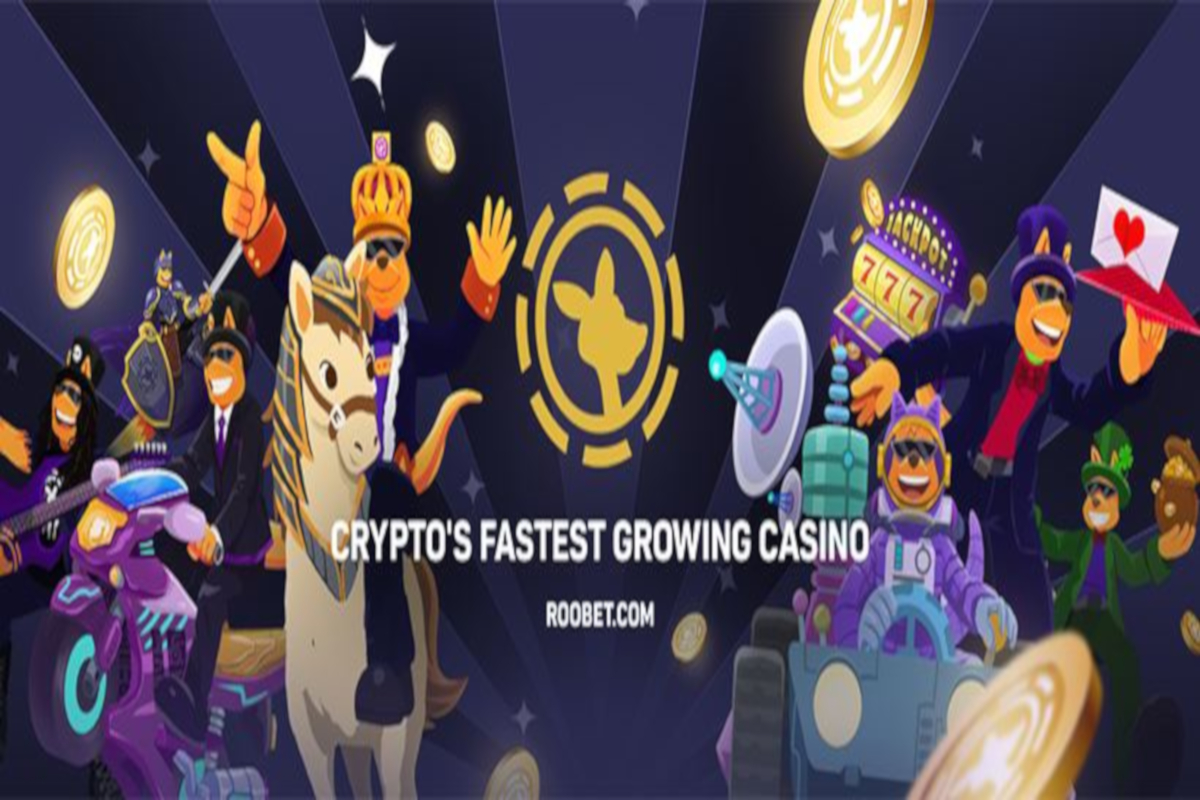 Reading Time:
2
minutes
NSoft has found itself in the company of the best casino game developers. A confirmation of excellence and the validation that the NSoft Casino team is on the right track came in a form of a nomination for the CasinoBeats Game Developer Awards.
NSoft has been shortlisted in the Game Innovation Spotlight Award category for its advanced game Smash Drops.
Smash Drops is the first NSoft's game using the PrizeDrop mechanic. When a round starts, two boxes per second are dropped, and players can choose whether they want to crash the box or not as the boxes contain prizes or traps. This makes Smash Drops a game that combines skill and luck. PrizeDrop originality lies in players' constant interaction with the game. Not to mention the thrill of unboxing itself as the main motivator and driver of the game.
"We are immensely proud of this nomination! NSoft has been in the sports betting industry for well over a decade with very successful games and solutions in the virtual sports category and bingo games, but we are somewhat new to the casino vertical. That's why the nomination in the Game Innovation Spotlight Award category for our team is something else," stated Jadranko Dragoje, MD of Seven Games at NSoft.
Dragoje also added:" We are very passionate about game development, and delivering exciting gaming experience to players is a priority. We have already seen the potential of Smash Drops among players who love its combination of skill and luck in gameplay. Now, we have got confirmation from the industry professionals as well. That is quite thrilling."
NSoft is in good company with fellow nominees such as Wazdan and Caleta Gaming. The CasinoBeats Game Developer Awards celebrate the best in the casino industry, with the award ceremony taking place on May 25th, 2023, on the final day of the CasinoBeats Summit in Malta – a must-attend casino industry event.