Reading Time:
2
minutes
OpenBet, a world leader in sports betting entertainment, has signed a new long-term partnership with OPAP, the leading gaming company in Greece. The deal, which concerns OPAP's online sportsbook, strengthens OpenBet's position as a global provider of choice for leading sports betting operators and World Lottery Association ("WLA") members.
Founded in 1958, OPAP, a member of Allwyn Group, is the leading gaming operator in Greece and among the most renowned companies in the industry globally. OPAP is also a sector leader in Responsible Gaming and supports society in practice through a comprehensive Corporate Responsibility strategy.
OpenBet's unrivalled technology will power OPAP's online sportsbook offering, scaling the company's online betting business and providing a series of competitive advantages. As part of the new partnership, OpenBet will deliver the full suite of its world-class betting technology, trading and sports content via SportCast.
The partnership marks the first for OpenBet in the Greek market where the company operates one of its largest hubs globally. The region presents one of the most promising opportunities across Europe.
OpenBet has a long and established history of partnering with the world's largest gaming companies. The partnership with OPAP takes the number of WLA members now live with OpenBet's sports betting technology, content and services to 10. WLA members provide an unparalleled experience for their customers, delivering safe, responsible and reliable entertainment, while supporting national economies.
Jan Karas, CEO of OPAP, commented: "At OPAP, we always look to offer our customers the highest quality of innovative and entertaining gaming products. Therefore, we are very pleased to be partnering with OpenBet and we are looking forward to leveraging their expertise and high-end technology solutions, in order to upgrade customer experience and take our online sports betting activities to new levels."
Jordan Levin, Group CEO of OpenBet, added: "We're delighted to have partnered with OPAP to help them deliver a best-in-class online sportsbook. The technology, content and services we provide, combined with our flexible and tailormade solutions has made us the leading sports betting partner for WLA members. It's another huge milestone for OpenBet and we're looking forward to working with Jan and his team at OPAP."
OpenBet and OPAP Partner to Deliver Enhanced Retail Betting Experience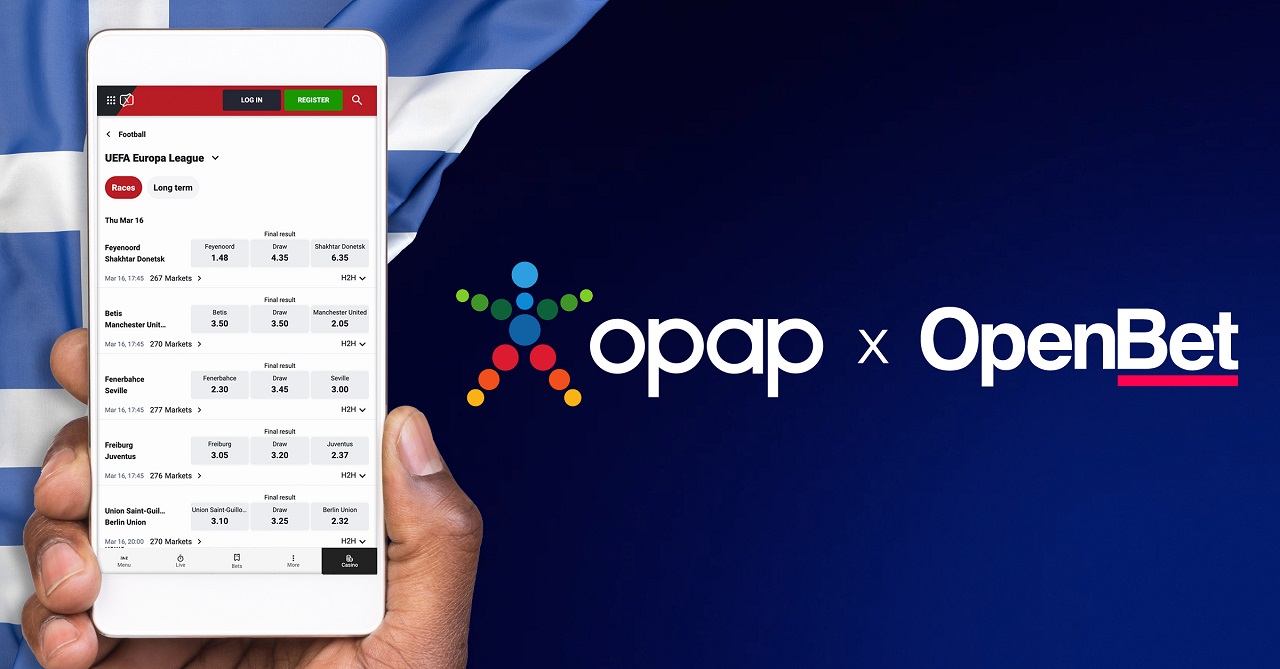 Reading Time:
2
minutes
Leading Greek gaming company leverages a wide range of betting markets and odds, as well new features, and functionalities, across its retail estate 
OpenBet, a leading content, platform, and service provider to the sports betting industry, has extended its long-term partnership with OPAP, the leading gaming company in Greece to deliver an enhanced retail betting experience.  
In this new framework, OpenBet's technology platform and products are now leveraged across OPAP's retail estate. 
The migration involved more than 3,000 OPAP stores across Greece and an estimated 20,000 terminals, which are powered by OpenBet's full suite of world-class betting technology and trading content. 
Established in 1958, OPAP, a member of the Allwyn Group, is the leading gaming operator in Greece and one of the most renowned in its sector globally. As part of its business strategy, the company is seeking to develop a compelling retail betting proposition and provide more options and greater entertainment experiences to its customers. 
OpenBet's platform enables OPAP to offer new features and functionalities to its retail customers. From a back-end perspective, OPAP benefits from numerous software capabilities, including multipricing that allows the company to provide different odds and betting markets across retail and online. The launch of the new retail betting platform follows the successful launch of OPAP's new online sportsbook, which is also powered by OpenBet.  
Jan Karas, CEO of OPAP, commented: "The launch of a new betting platform across a retail estate of more than 3,000 stores was a major undertaking, which was completed successfully thanks to close collaboration between the OPAP and OpenBet teams. We firmly believe that the new retail betting platform will enable us to further enhance customers' entertainment experience at OPAP stores." 
Jordan Levin, Group CEO of OpenBet, added: "We're proud to have facilitated the next generation of OPAP's retail betting offering, particularly so soon after the success of our online launch together. This is a significant milestone for both companies and strengthens our own position as a trusted provider to lotteries worldwide." 
NetBet Enters into Content Supply Agreement with IGT PlayDigital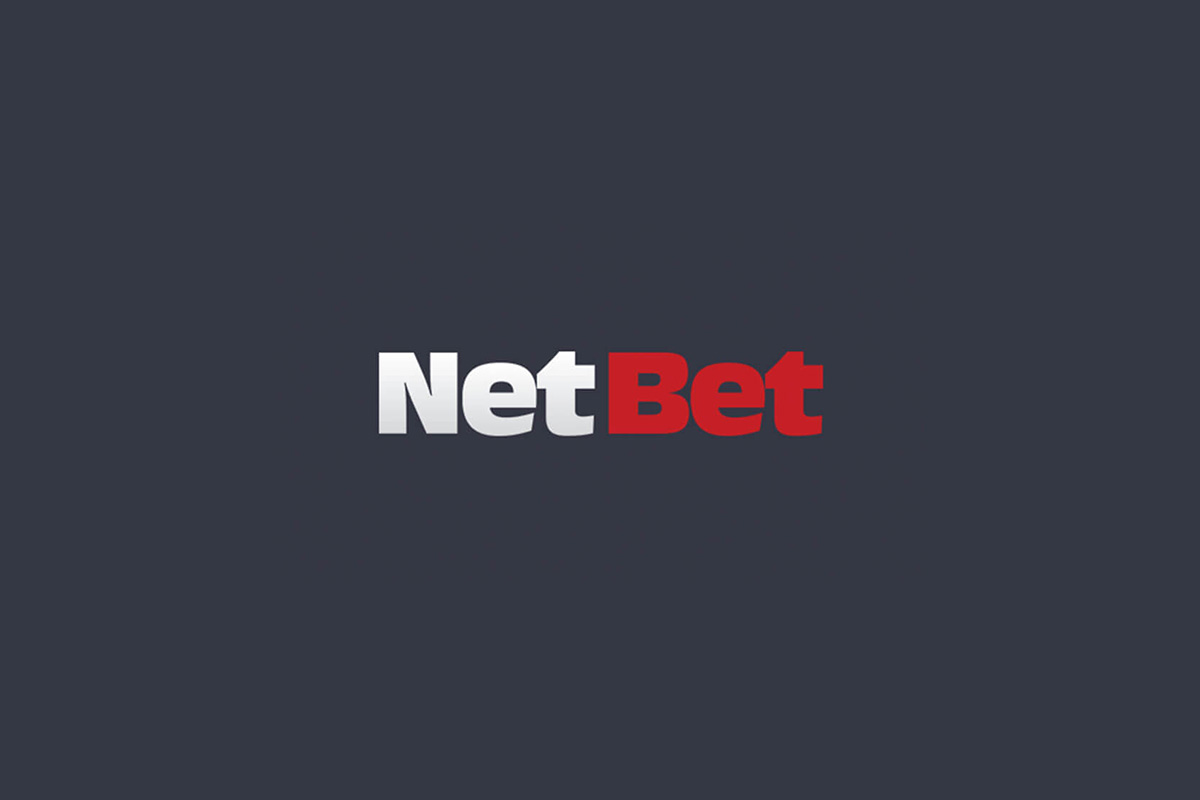 Reading Time:
< 1
minute
NetBet has entered into a content supply agreement with IGT PlayDigital, one of the largest and best-known iGaming suppliers. The addition of such a major provider is a stark and tangible proof that NetBet is constantly evolving and not resting on its laurels.
This new partnership is a perfect opportunity to showcase IGT PlayDigital's high-performing content such as Cash Eruption and Cleopatra to NetBet players in Greece.
Claudia Georgevici, Public Relations Manager of NetBet Greece, said: "We are delighted to announce our content partnership with IGT PlayDigital and offer the company's excellent services and high-performing games to our players in Greece. It is our simultaneous commitment to ensure that our customers play responsibly while having fun in a safe and secure environment."
OPAP Announces Consolidated Financial Results for the Nine Months Ended September 30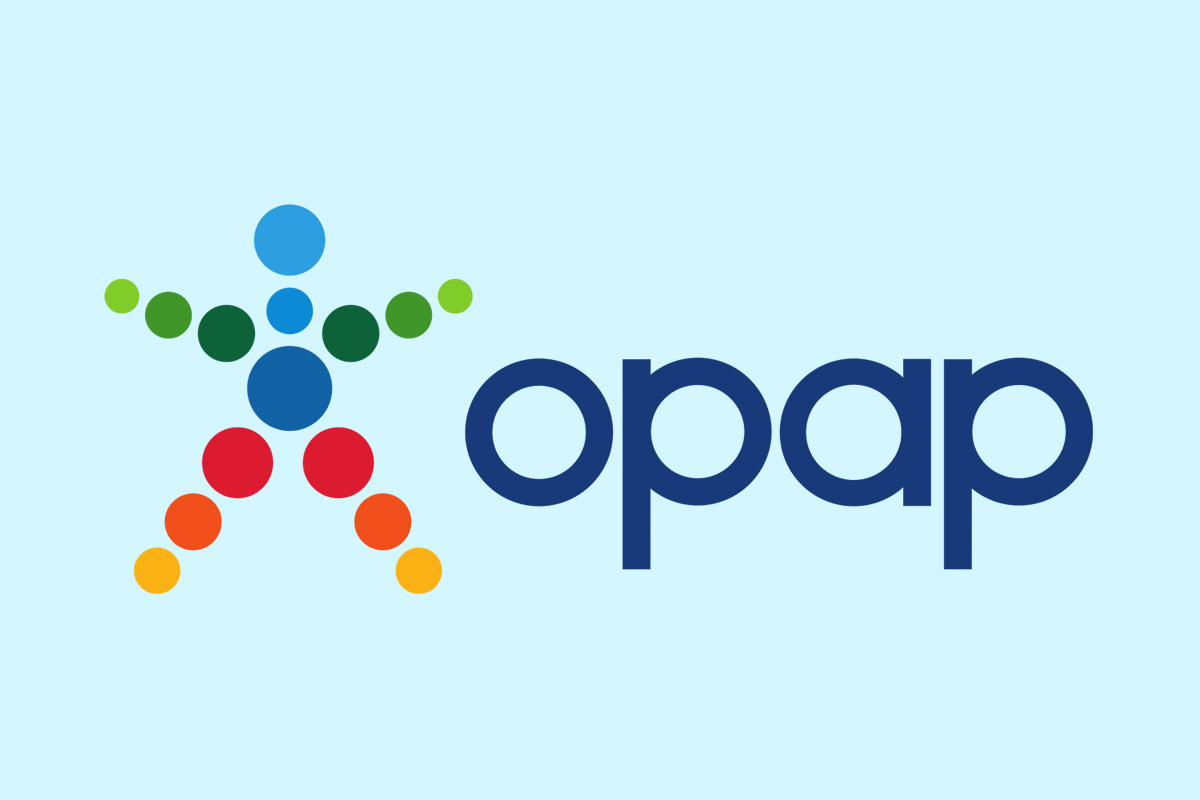 Reading Time:
< 1
minute
OPAP, the leading gaming operator in Greece, announced its consolidated financial results for the nine-month period ended September 30, 2023.
9M'23 Gross Gaming Revenues (GGR) landed at €1506.5m vs €1398.1m in 9M'22, higher by 7.8% y-o-y driven by solid growth in retail and strong online performance. Q3'23 GGR stood at €481.0m, lower by 3.6% y-o-y, mainly attributed to Tzoker's unfavourable jackpot roll-overs, Sports betting higher payout across the industry and adverse one-off natural events (floods, wildfires).
Gross Profit (from gaming operations) in 9M'23 up by 7.2% y-o-y at €616.1m (9M'22: €574.8m), in line with revenue growth. Q3'23 lower by 5.5% compared to respective period last year at €193.5m (Q3'22: €204.6m).
Operating Expenses in 9M'23 at €299.0m vs €251.2m in 9M'22, higher by 19.0% y-o-y in order to support the uplift of operations in both channels. Q3'23 Opex reached €114.6m or €87.9m excluding one-off items, higher by 11.2% l-f-l compared to Q3'22.
EBITDA in 9M'23 decreased by 2.5% y-o-y at €519.9m (9M'22: €533.3m) or +0.9% l-f-l. Q3'23 EBITDA came in at €145.4m (Q3'22: €197.6m), down by 26.4% y-o-y or -12.9% l-f-l., due to headwinds impacting the top line performance, while operating expenses increased.
Net Profit in 9M'23 stood at €307.7m (9M'22: €285.8m) up by 7.7% y-o-y (+6.8% l-f-l). Q3'23 Net Profit stood at €83.3m (Q3'22: €118.5m), decreased by 29.8% y-o-y (-12.5% l-f-l).