Reading Time: 4 minutes
Gambling is as old as the human race. From the first primitive gambling games developed in paleolithic, to glamorous venues of Las Vegas and interactive online casinos – it seems that everyone wants to meet with Lady Luck and enjoy the thrill of a good game of cards or roulette.
Gambling is a hobby that is popular among younger generations who play casino games and place bets on their mobile homes, as well as among the elderly who opt for special casino cruises to enjoy their favorite pastime.
But, while every age group has some specific preferences when it comes to gambling, the most intriguing researches are dedicated to differences between male and female gamblers. Are women from Venus and men from Mars when it comes to gambling? Let's take a look!
Who Gambles More?
When it comes to gambling, many specialized websites such as bestindiancasinos.co.in and 888.com, one of the biggest gambling companies, do their own research to understand their audience better. 888.com did an extensive survey and concluded how men and women make the same portion of their audience. 43.8% of their audience are women, and 56.2% are men.
One of the reasons men gamble more is that they are not as burdened with housework as women are and have more free time at their hands. Also, gambling among men is socially acceptable in many societies, while at the same time female gamblers are considered to be women of low morale, thus meaning that many women will hide their gambling tendencies. Also, as always, where there is nurture, there is nature as well – men are simply more prone to risky behaviors such as gambling, and frequently seek an adrenaline boost in their activities.
Still, in the past few years, researches noticed an important change in casino marketing. Gambling companies are becoming more friendly towards female-audiences and tend to tone down their marketing messages that used to be borderline sexist.
What Type of Games do Women Play?
The research named A Study of Gambling in Victoria, executed by a group of scientists Australia delivered some interesting results regarding types of games women and men prefer.
In general, men prefer strategic games, also known as games of skill, such as blackjack, poker, sports betting and race betting, while women prefer non-strategic games such as slots, roulette, and bingo. Male gamblers play high skill games, such as poker, twice as often as female gamblers do. Women will likely be involved in scratch cards and lottery games that are widely socially acceptable, and in many societies, aren't even considered gambling. They will also frequently participate in charity gambling (for example, in bingo clubs), and will enjoy slot games with fun characters.
Even though the popularity of sports betting among women is growing, they still prefer to bet in non-sport categories. Whether it's Eurovision song contest, Oscars, MTV Awards or Grammys – women will rather place their bets there than in traditional categories involving football and basketball. IT is important to understand how this data was collected in 2008, and many trends and preferences have changed in the meantime.
The Reasons Why We Gamble
According to a study conducted by the Victorian Responsible Gambling Foundation, men usually gamble for general entertainment, while women gamble to support charities, relieve stress, loneliness, and boredom. For women, gambling is often a way to spend time with their friends, and in bingo chat rooms.
The National Council on Problem Gambling from Washington issued a report where they mention how women gamble more in times when they are experiencing great changes in lifestyle, such as retirement, loss, or divorce. They often have a family history of gambling, and to it secretly. Women start gambling later in life, usually after the workload around the house is smaller, and will engage in fewer types of games.
Also, let's not forget how gambling companies finally figured out that women make a significant part of their audience. Jill Heater and David Patton write: "Interestingly, within the past decade, gambling has become more feminized and socially acceptable for women. Past gambling domains, such as racetracks, sports venues, and betting shops, were more masculine and generally less attractive to women."
Women Deposit Less, But are Loyal Customers
One of the most interesting conclusions of the 888.com research is that men and women approach depositing in a different manner. 51.8% of 888.com female users tend to deposit only between one and ten pounds per week, compared to 35.9% men. Only 19% of women are willing to deposit as much as 20 GBP, while men do it more often – 25.4% of them will deposit that much. Men place big deposits twice as much as women. Big bets are considered those higher than 500 GBP.
On the other hand, women tend to be loyal to a single brand of the casino, thus making them long-term customers. At the same time, men prefer to play at multiple establishments at the same time. 35% of women included in 888.com's survey were loyal only to their platform, and only 31% of participants were playing in two casinos. 29% of men are playing in a single casino, while 33% of them play in multiple venues.
Even though women deposit less, they probably won't be looking for another casino, once they register with the one they like. On the other hand, men are always on the hunt and are looking for a better offer or a bigger bonus.
Different Approach to Gambling
Even though men and women gamble equally often, they do it in different ways and for different reasons. For men, it is often a way to make some money out of their knowledge of sports or poker, to build their reputation and feel the thrill. For women, gambling is often a mere pastime, a hobby that helps them interact with others and helps forget about their problems. Even though they gamble smaller amounts, they are often perceived as a valuable asset in making revenue, as they tend to be loyal to a single brand.
FanDuel Casino Announces Updated Marketing Campaign and Continued Game Enhancement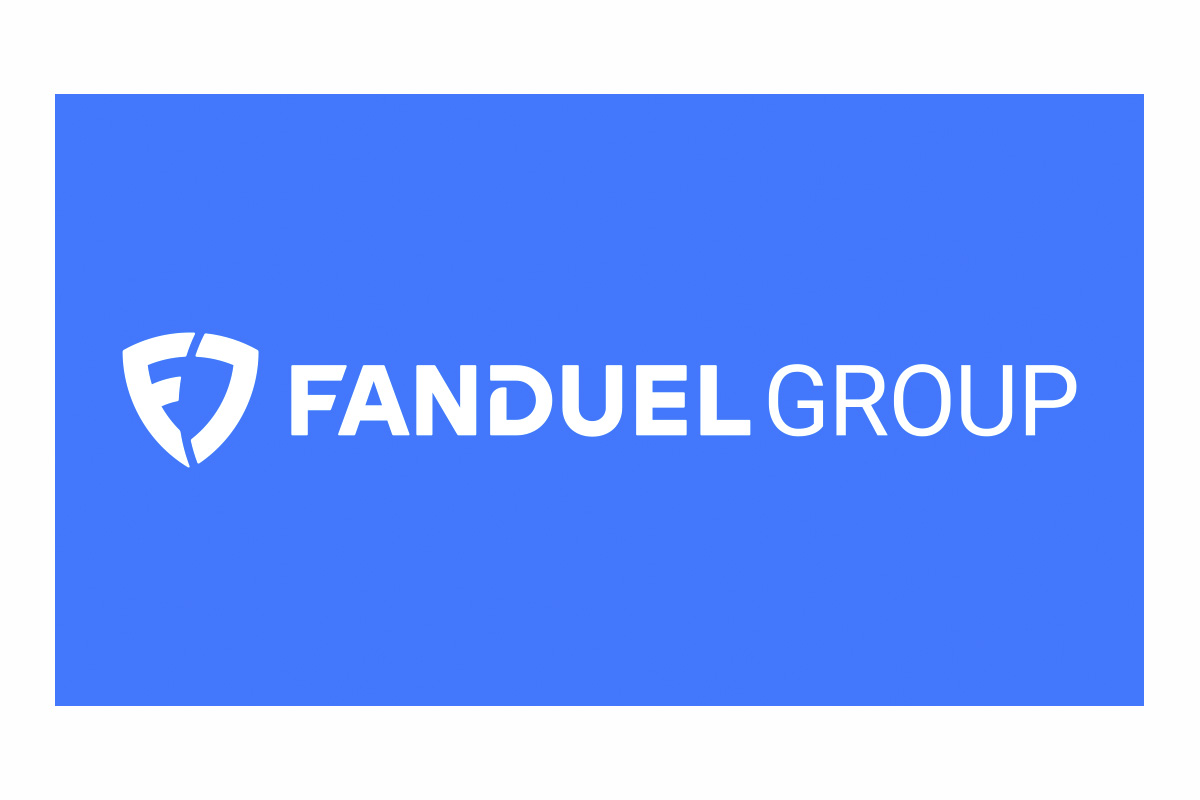 FanDuel Casino announced the second installment of its "Winning is Undefeated" ad campaign across TV, social, and contextual OOH. FanDuel Casino is also premiering a new exclusive game, Fort Knox Cleopatra. The base game, IGT's Cleopatra, is one of the casino industry's most recognizable slot titles and ranks among FanDuel Casino's top performers. IGT PlayDigital's Fort Knox Cleopatra will soon be available exclusively on FanDuel Casino.
The new creative campaign, developed in partnership with agency Mischief @ No Fixed Address, ranks the amazing feelings of life's tiny wins while reminding us that the ultimate feeling is winning, with FanDuel Casino. The new spots will air in key FanDuel Casino markets including New Jersey, Pennsylvania, and Michigan. To help offer players more ways to win, new FanDuel Casino customers will get 50 bonus spins when signing up and making their first deposit. FanDuel Casino's Free-to-Play Reward Machine will give players the chance to bring home the #1 feeling…winning.
"At FanDuel Casino we are all about celebrating that unmatched feeling of victory. Our latest campaign doubles down on how the feeling of winning outranks all else from successfully avoiding your neighbor to catching your car keys in one hand. With our daily free-to-play game Reward Machine and our newly launched welcome offer – 50 bonus spins – our players have more chances than ever to experience that feeling of winning for themselves," Daniele Phillips, Vice President of Brand Strategy at FanDuel Casino, said.
"Researchers have identified 34,000 unique feelings. But any list needs a #1. So everyone got in touch with our deepest emotions, then we ranked them. These findings were the basis of the campaign. You can argue with our faux-scientific order, but you can't argue with the fact that winning is the best feeling there is," Pete Lefebvre, Creative Director at Mischief @ No Fixed Address, said.
Along with the campaign, FanDuel Casino will be the exclusive home of the Fort Knox Cleopatra game. Fort Knox Cleopatra adds a new progressive jackpot mechanic that triggers bigger prizes to the existing classic game features. The game offers players multiple ways to win, via The Cleopatra Bonus and the new Fort Knox Bonus. Players can trigger the Cleopatra Bonus by collecting three Sphinx Scatter symbols, offering them 15 free spins where all wins are tripled. The Fort Knox Bonus, which can trigger randomly on any base game spin, features open safes full of cash and coins that can unlock a progressive jackpot win.
"Offering our players the ultimate choice of games is a top priority for us, and bringing IGT PlayDigital's Fort Knox Cleopatra to FanDuel Casino helps us continue to provide the best iGaming product experience on the market. As we continue to introduce new players to FanDuel Casino, we are excited to bring a game users know and love with a new spin and more prizes, an ideal combination to engage all players," Asaf Noifeld, Managing Director at FanDuel Casino, said.
"We're thrilled to bring one of IGT PlayDigital's most popular games exclusively to FanDuel Casino with the new Fort Knox Cleopatra, featuring graphics and sound effects we know users will love. As FanDuel Casino continues to grow, we look forward to bringing Fort Knox Cleopatra to new and existing players," Gil Rotem, IGT President of iGaming, said.
Holland Casino Identifies New Groningen Casino Site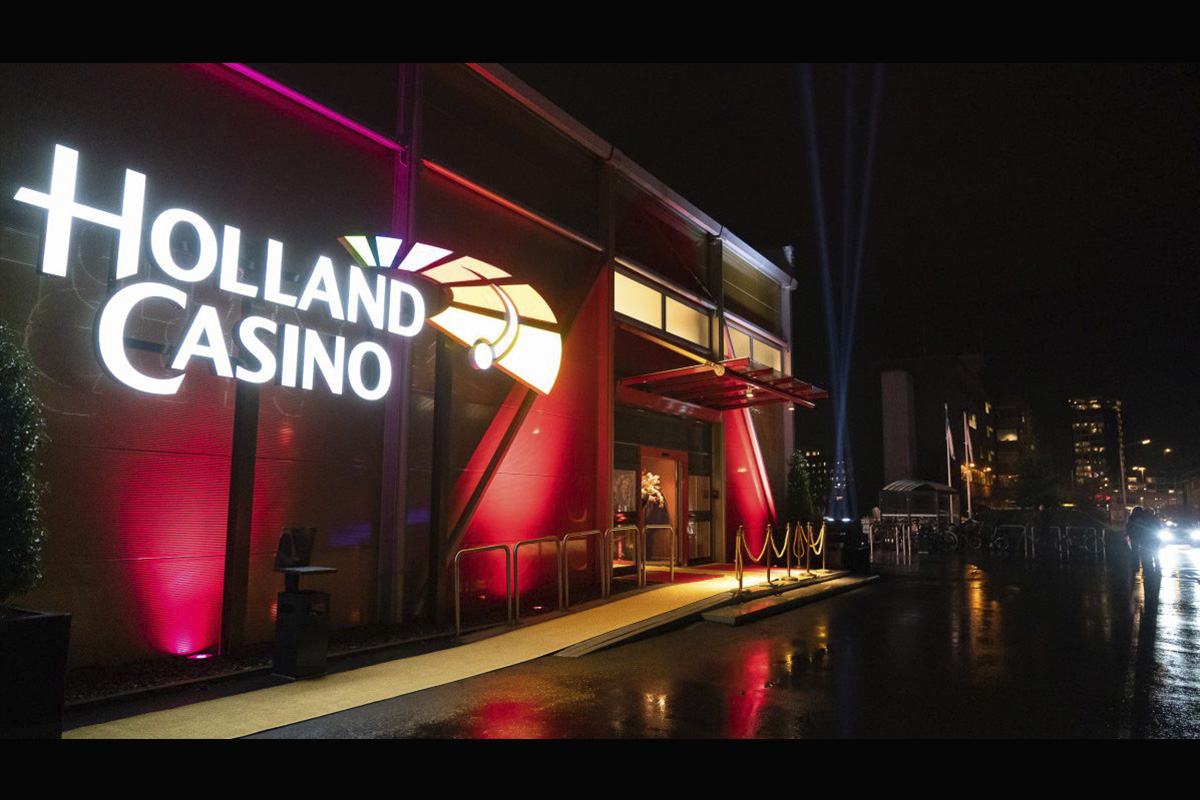 Reading Time:
2
minutes
Holland Casino has chosen Business Park Ter Borch as the new location for its Groningen casino. Holland Casino selected the location at the gateway to Groningen for its accessibility and construction opportunities. Business park Ter Borch, on the edge of the municipality of Tynaarlo, offers Holland Casino the best opportunities to build a casino that meets the company's architectural and sustainability requirements. Moreover, the location at the gateway to Groningen is easily accessible for guests and there is ample parking.
CEO Petra de Ruiter said: "We are happy that the decision has now been made. If the Tynaarlo municipal council is as enthusiastic as the board of Holland Casino, we can enter the period of planning and construction. I'm looking forward to that and especially to the moment when the new Holland Casino Groningen is open. That is not only good news for our guests, but also for our employees.
"They will soon be able to optimally welcome guests from a new building and offer the hospitality that can be expected from us."
Spatial planning councilor Jurryt Vellinga of the municipality of Tynaarlo said: "The location makes sense because of the good accessibility and the space that the business park offers. For us it is a sign that the municipality of Tynaarlo and the region are still popular for companies. This location offers employment opportunities and is a great boost for tourism in our municipality."
Attention has also been paid to the former Holland Casino location on Gedempte Kattendiep in Groningen. The casino was destroyed in a fire in 2017, with Holland Casino operating a temporary facility since 2018.
"Holland Casino offers the municipality of Groningen every cooperation to ensure that something beautiful comes back to the city center. We are grateful to everyone involved for all the cooperation and support we have received in recent years. We are very grateful to Groningen and Tynaarlo for the efforts made to find a suitable location," Ms. de Ruiter said.
The new branch of Holland Casino, Holland Casino Groningen, is expected to open in 2027.
Maria's Room Rebrands into Maria Ozawa Casino, Marking Third Year Anniversary Partnership with M88 Mansion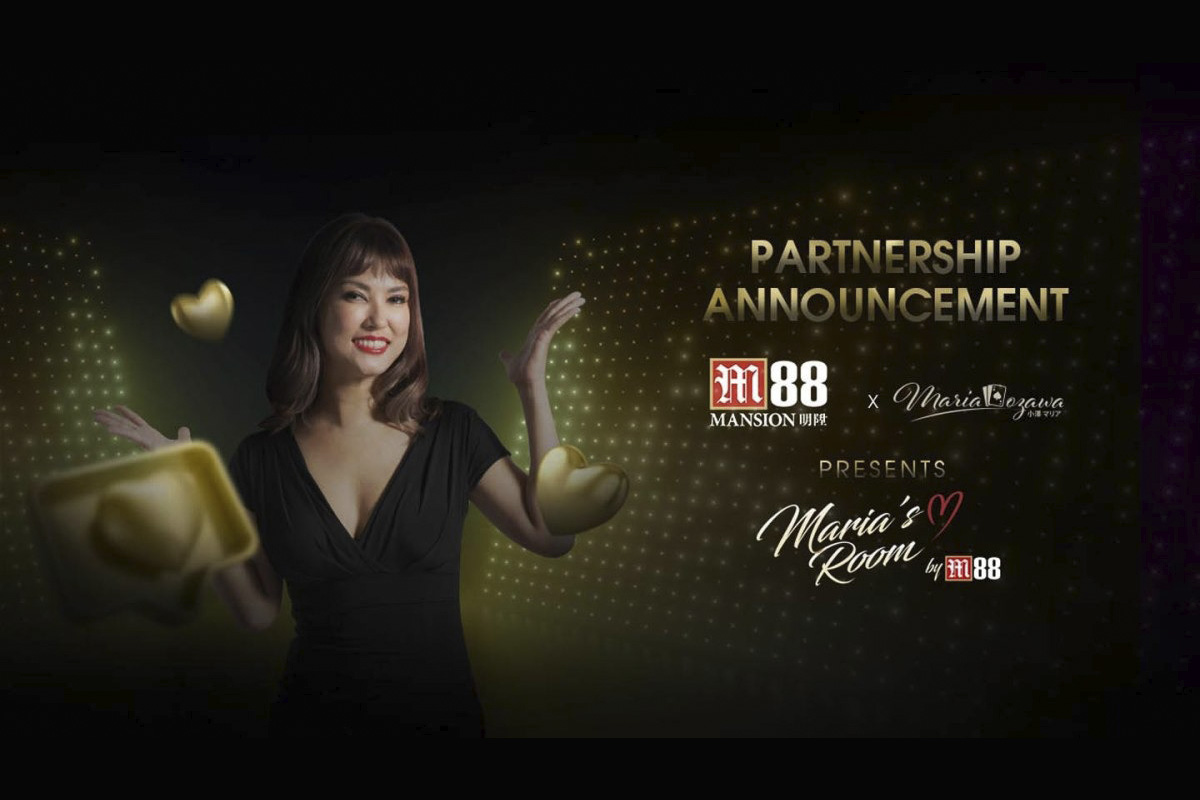 Reading Time:
< 1
minutes
Renowned international celebrity and businesswoman, Maria Ozawa, is commemorating a significant milestone in her partnership with Asia's leading online gaming platform, M88 Mansion, as she celebrates her third year as Celebrity Partner.
A highlight of this celebration is the transformation of "Maria's Room" into "Maria Ozawa Casino," showcasing her growing influence within the M88 Mansion community and promising an enhanced and thrilling gaming experience for players, with Maria's personal touch. The rebranding reflects Maria's lasting impact and the exciting evolution of this partnership over the past three years.
Alan Wafer, Head of Commercial at M88 Mansion, said: "Maria Ozawa has been an integral part of the M88 Mansion family for three incredible years."
Maria Ozawa said: "Being a part of M88 Mansion has been an amazing experience. I'm thrilled to see Maria Ozawa Casino succeed, as we offer players an enhanced gaming experience. It's been a fantastic three years, and I can't wait to see what the future holds."
In line with her ongoing collaboration with M88 Mansion, Maria Ozawa will participate in the upcoming M88 Mansion-sponsored event, IT'S THE SHIP, Asia's Largest Festival at Sea, from November 1-3, 2023, enhancing the event with her star presence.
Beyond the virtual realm, Maria Ozawa's role as a Celebrity Partner extends to a tour across several countries, accompanied by press conferences, allowing the public and media to connect with her.
Maria Ozawa's three-year journey with M88 Mansion has seen exceptional growth and collaboration. With the transformation of Maria's Room into Maria Ozawa Casino and her engagement with players, the future of this partnership looks promising.