Reading Time:
3
minutes
B2B iGaming technology provider announces both record quarter and record annual results for 2022.
EveryMatrix's Q4/end of year update shows record financial performance and Gross Profit ahead of expectations across all business segments (Casino, Sports, and Platform) since it was founded 15 years ago, achieving its second largest signed contract alongside a positive sales pipeline and strong cash balance.
RECORD FINANCIAL PERFORMANCE AHEAD OF EXPECTATIONS
Annual Gross Profit (Gross Revenue less direct costs to game suppliers) increased by 26% Y/Y in 2022 to €65 million (51.3) while Q4 Gross Profit rose by 39% Y/Y to €19.4m with a 3-year CAGR of 40%.
Strategic diversification and a broad client base of more than 200 global customers saw EveryMatrix further diminish the impact German regulation had on Gross Profit in the Casino segment with strong comparable figures reflecting the core business' continuous growth.​
Excluding Germany, Group Gross Profit for the rest of the world increased by 43% Y/Y and 113% between Q4 2020 and Q4 2022.
Every month of 2022 from March onwards recorded higher Gross Profit results, with November the first €6m month and December the first €7m month.
The company also achieved its best year for sales signing 149 new deals worth more than €25m per year, including 14 turnkey,​ 18 tier-1, and 7 U.S. contracts.​
Annual 2022 EBITDA increased by 23% Y/Y to €23.3m with quarterly EBITDA rising 81% Y/Y to €6.9m. EBITDA/Gross Profit margin was 36% for the year.
Net Cash grew from €21.1m at the end of Q3 2022 to €24.1m in Q4 2022 while still paying dividends in December. The Company is reinvesting positive cash flow into future growth and remains debt-free.
Ebbe Groes, Group CEO of EveryMatrix, says: "It has been a phenomenal year on so many levels with records broken in every area of the business and every business unit contributing to our best 12 months yet. Equally pleasing is that we foresee this strengthening with several imminent landmark tier-1 launches in Sports, Casino and Platform set to contribute to even greater success and enabling us to continue to invest in future growth.
"This could not have been achieved without the extraordinary effort, expertise and energy that our teams and individuals across multiple global locations have consistently shown throughout 2022, with a very special mention to our friends and colleagues in Ukraine who we are committed to unconditionally supporting at all costs."
SIGNIFICANT SPORTS & CASINO GROWTH
The final quarter of 2022 was of particular significance to the Sports segment with a big tier one win for the OddsMatrix team. EveryMatrix beat 25 bidders to win the tender for the Hungarian lottery company, Szerencsejáték Privately Held Company Limited, providing it with an end-to-end suite of advanced digital sports betting software solutions and services for its online brand TippmixPro.
This bolstered what was already a good year due to the earlier signing of German-focused operator bet-at-home to replace its existing platform with EveryMatrix technology.
The Casino segment reported yet another record quarter with record Gross Profit of €8.9m, 43% Y/Y growth. Casino is expected to continue this strong growth trajectory in 2023 with further investment within the commercial team.
KEY MILESTONES IN Q4
28 new client wins signed across all products
Won Hungarian Lottery tender ahead of 25 competing bids taking EveryMatrix to six WLA customers – second largest win in deal value in the company's history
Szerencsejáték Privately Held Company Ltd will benefit from turnkey online technology – first WLA win with sports as the key product
CasinoEngine deal​ agreed with Kingmakers,​ leading operator ​in Nigeria
Live with first U.S. customer BetMGM; obtained licensing in Michigan, third U.S. state after West Virginia and New Jersey​
Continuing to support our Ukrainian staff; operations remain unaffected​
In Q1 2022, the Company initiated a welfare support programme for its Ukrainian staff. From Q2 2022 onwards the Company has offered continuous support to Ukrainian staff and large cash donations to supporting causes exceeding EUR 700,000 for the year. At the period end, operations remain unaffected, and most exiled staff have returned to Ukraine.
EveryMatrix confirms fastest growing iGaming supplier status as largest tier-1 projects go live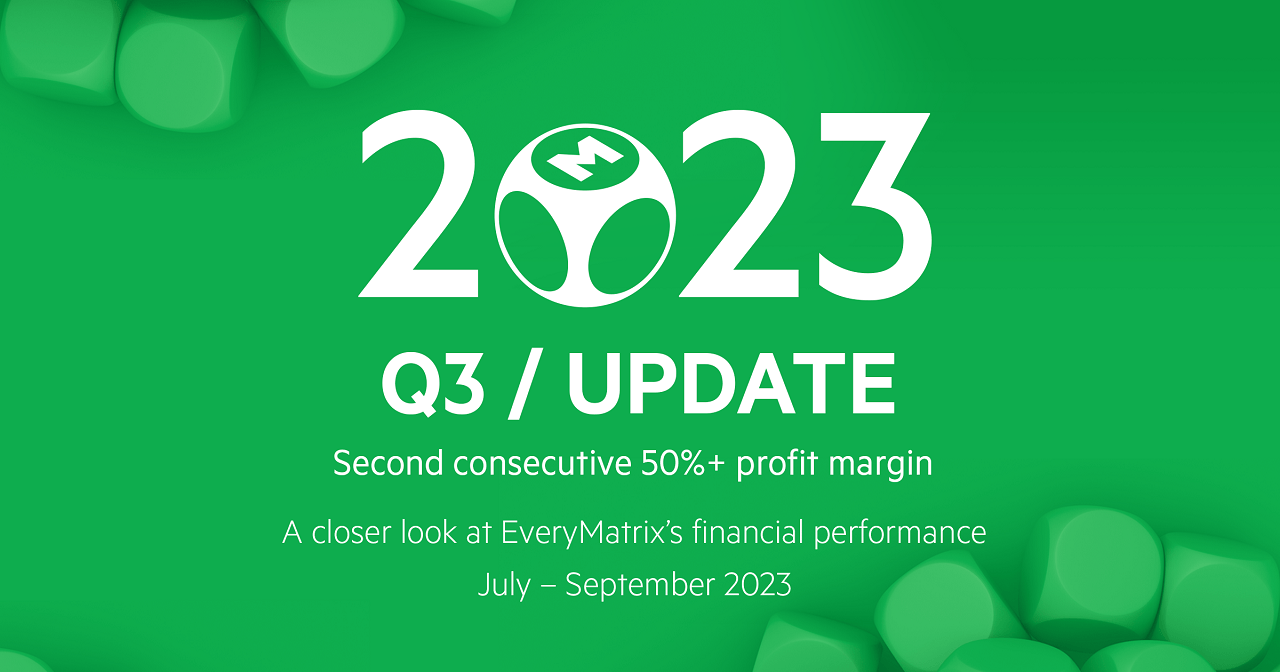 Reading Time:
3
minutes
EveryMatrix has confirmed its status as the fastest growing iGaming technology supplier recording consecutive quarterly profit margin figures above 50%. 
EveryMatrix's Q3 2023 update shows consistently strong growth and profitability with Net Revenue of €27.2 million and EBITDA of €14m, up 62% and 113% respectively Year-on-Year (YoY). This is the third consecutive quarter with organic Net Revenue growth above 50%.
EBITDA/Net Revenue was at 50% compared to 38% for the same period in 2022 – the second consecutive quarter above 50%.
MULTIPLE MAJOR MILESTONES
EveryMatrix has achieved multiple milestones both this quarter and post-period including in September becoming the first iGaming supplier to receive World Lottery Association Safer Gambling certification, pledging an organisation-wide commitment to integrating and raising safer gambling standards across its business, culture, products, and partners.
Post-period in October key tier-1 turnkey projects went live with bet-at-home.de and the Hungarian national lottery's online brand TippmixPro, plus a first multistate content aggregation agreement in the US regulated market with operator betPARX.
BUSINESS UNITS CONTINUE TO ACCELERATE
EveryMatrix quarterly Gross Gaming Revenue (GGR) performance for operator partners within the Casino business unit continued to grow generating €463m, an increase of 77% YoY compared to the same period in 2022.
Casino Net Revenue set a successive quarterly record, rising to €13.3m, 74% higher YoY.
Sports generated €35m in GGR, a YoY rise of 26%, while quarterly Net Revenue reached €6.3m, up 29% YoY.
Platform saw Net Revenue reach €6.3m, up 87% YoY, while the Affiliate Platform division, that includes PartnerMatrix and new acquisition DeepCI, saw Net Revenue grow to €1.2m, up 48% YoY.
From this quarter onwards EveryMatrix will report the Affiliate product segment separately from Platform, which consists mainly of the GamMatrix PAM and the MoneyMatrix payments platform products.
DeepCI currently services more than 280 brands across 65 iGaming companies and is one of the fastest growing technology businesses in the iGaming affiliate sector enabling brands and affiliates to significantly boost and optimise their day-to-day operations.
Ebbe Groes, Group CEO of EveryMatrix, said: "Everyone's hard work has paid off this quarter with yet another very strong period of organic growth and profitability that has seen us accomplish some major milestones and launch significant tier-1 projects.
"bet-at-home.de and SZRT have arguably been the most complex technical and regulatory undertakings we have ever achieved in the 15 years since we began, but we have delivered extensive turnkey projects with flying colours and the involvement of almost every EveryMatrix business unit. More importantly, both clients have recognised the demanding nature of this migration and integration and have been glowing with praise for our work. This fills me with pride and confidence for our future growth.
"Positive and social impact, however, is also proven to drive a sustainable and profitable business so I was particularly proud in September when the business became the first supplier to achieve WLA Safer Gambling Certification. This sees us commit to consistently implementing high standards of safer gambling and player protection across the entire business in everything we do, and I look forward to building on this as we head towards 2024."
KEY Q3 2023 & POST-PERIOD MILESTONES
EveryMatrix became the first iGaming supplier to receive World Lottery Association (WLA) Safer Gambling Certification (Q3)
Maintained a strong cash position with a balance of €24m at period end (Q3)
Total employee count rose to 850 across 12 countries (Q3)
Bet-at-home.de live in Germany, completing the migration of 5.7m players across its global business and the integration of EveryMatrix full tech stack (post-period)
Live with the Hungarian Lottery with OddsMatrix-powered sportsbook and services enabling its players to safely enjoy advanced digital betting experiences (post-period)
First US multistate content aggregation deal with betPARX presenting the operator with the largest library of casino games in the country (post-period)
Hungarian Lottery goes live with OddsMatrix sportsbook & platform services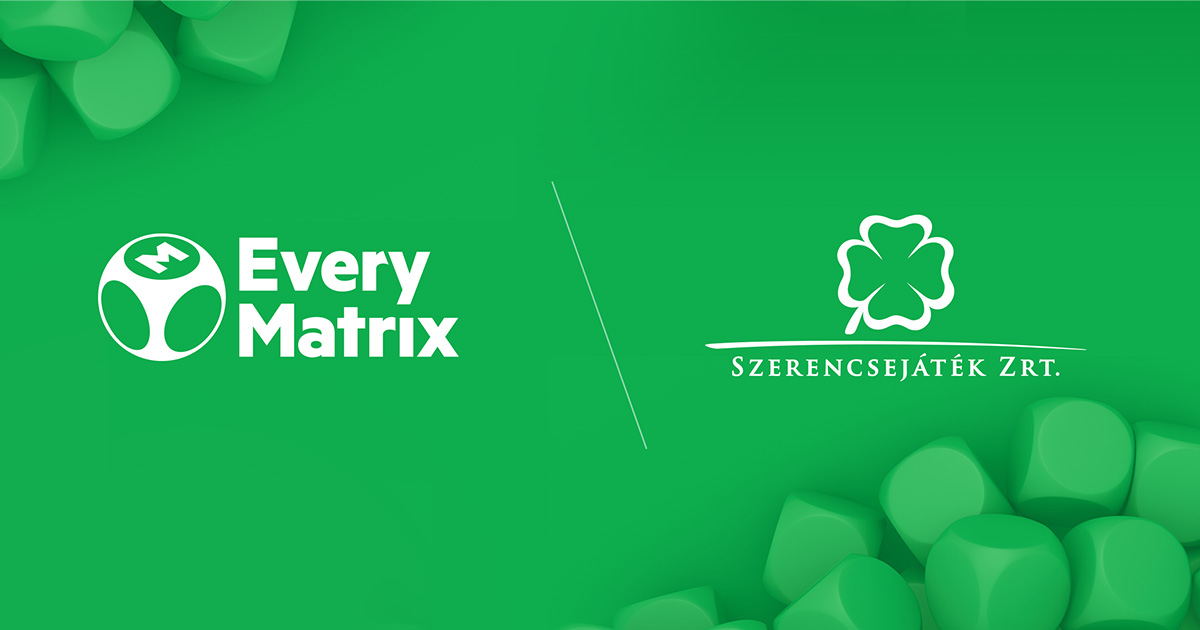 Reading Time:
2
minutes
The Hungarian national lottery company, Szerencsejáték Privately Held Company Limited (SZRT), has gone live with OddsMatrix-powered sportsbook and platform services enabling the country's residents to safely and responsibly enjoy 21st century digital betting experiences.
EveryMatrix was awarded the public tender in January 2023 to provide the Hungarian state-owned gaming and lottery operator with an end-to-end suite of advanced digital sports betting software solutions and services for its online brand TippmixPro.
Designed to create the ultimate online sports betting experience in the newly regulated market, the multi-year agreement was awarded to EveryMatrix after a 15-month competitive procurement process with more than 25 bidders.
SZRT is a member of the World Lottery Association (WLA) and the sports betting market leader in Hungary. Its new OddsMatrix-powered sportsbook will drive the brand to new levels, giving both new and existing customers the opportunity to experience features including Cash Out and Bet Builder, alongside promotions such as Stake-Back Special, for the first time.
This was one of the company's most complex integrations to date involving multiple teams including GamMatrix, EveryMatrix's platform unit. GamMatrix purpose-built a range of project-critical operational and safer gambling features including rapid, multi-step registration and a comprehensive array of self-exclusion functionality in line with specific SZRT and regulatory requirements.
SZRT will benefit from decades of experience within EveryMatrix's trading, product, and account management teams as well as harness the power of its PartnerMatrix affiliate system.
At the core of the new sportsbook lies the highest standards of responsible gambling. Accessible through desktop and mobile web browsers, in addition to native Android and iOS apps, it features proprietary models that generate industry-leading market uptime, an AI-driven content concierge that curates and serves tailored recommendations, and a revolutionary promotions engine designed to enhance player retention and reactivation.
In September 2023 EveryMatrix became the first iGaming supplier to receive WLA Safer Gambling Certification.
Ebbe Groes, CEO, EveryMatrix, said: "We are delighted to have gone live in Hungary with our valued partners SZRT. This is just the beginning of a relationship filled with endless possibilities with both sets of dedicated teams sharing a vision that extends far beyond a single milestone.
"Our mission is to craft not just a sportsbook, but a never-ending story of innovation. Just as athletes persistently train to refine their abilities, we are equally determined to create new plays, redefine the game, and develop groundbreaking products that propels SZRT as the benchmark for sports betting excellence."
"Winning SZRT earlier this year and now going live with a complex and comprehensive offering in such an exciting, newly regulated market underlines the quality of our solutions, services, and expertise across multiple disciplines and we look forward to delivering exceptional results and driving consistent growth in the months and years ahead."
Andrea Mager, President & CEO, Szerencsejáték Privately Held Company Limited, said: "We launched our online sports betting platform 10 years ago and have always strived to offer the best to our customers. The relaunch of tippmixpro.hu is a milestone for the company and our players. The new site offers a much broader range of world-class sports betting opportunities without losing sight of our responsible gaming principles. In addition to new features that improve the player experience, we also offer betting opportunities and markets that players can only legally access on tippmixpro.hu.
"We were delighted to partner with an international supplier such as EveryMatrix in January. During the following months of development, it became clear to us that beyond the business partnership the company offers professional knowledge that ensures the long-term development of TippmixPro, providing our players with a world-class online sports betting platform."
bet-at-home Germany goes live with EveryMatrix platform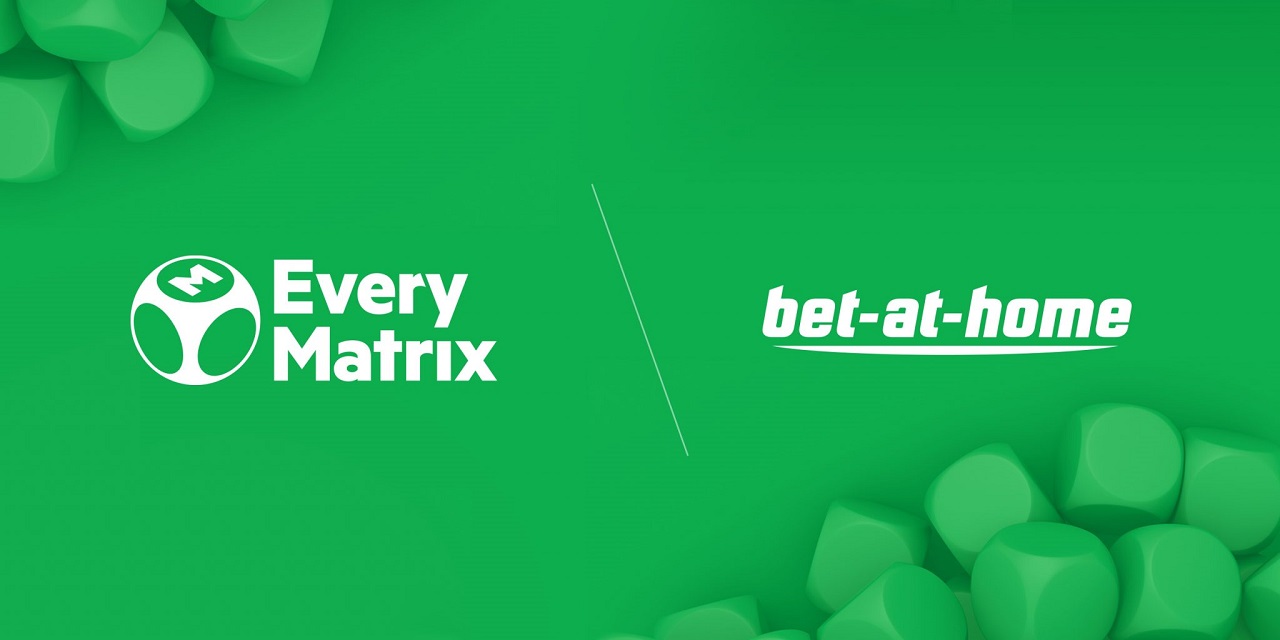 Reading Time:
2
minutes
Tier-1 operator bet-at-home is live with the full EveryMatrix tech stack in Germany.
The complex Germany integration follows the earlier migration in February this year of millions of players within bet-at-home's MGA-licensed business. The Frankfurt-listed Group replaced its previous platform with a comprehensive range of EveryMatrix back- and front-end solutions and products.
EveryMatrix's products and integration processes were custom-built and delivered for bet-at-home.de with almost every EveryMatrix team joining forces to ensure the successful launch of its OddsMatrix sportsbook and wide-ranging turnkey solution. This also includes its casino platform, player management, payments module, and affiliate software – all designed to further enhance the bet-at-home.de operation driving both revenues and efficiencies.
Key to the project's success was GamMatrix, EveryMatrix's platform unit, that purpose-built multiple new micro services for bet-at-home in line with Germany's complex technical compliance requirements. This included external and responsible gambling limits, multi wallet, taxation and legislation services that enabled integrations and delivered compliance requirements.
Bet-at-home is one of EveryMatrix's largest sports clients in both revenue and brand value with the long-term agreement covering all markets where bet-at-home is currently present, including Germany.
Ebbe Groes, Group CEO of EveryMatrix, said: "This has been a big effort from hundreds of our experts across multiple global teams. The initial bet-at-home .com launch in February was a major milestone, but today is arguably more significant due to the complexity involved, and proves we truly belong in the top tier of the world's most respected and trusted iGaming suppliers.
"I'd like to thank Marco and his team for putting their continued faith in EveryMatrix. We remain fully committed to delivering the highest possible performance standards in the months and years ahead."
Marco Falchetto, CEO of bet-at-home .com AG, said: "I would like to extend my huge thanks to Ebbe and EveryMatrix's extraordinary teamwork with months of dedication that has led to the accomplishment of this complex and challenging migration.
"We are very pleased and proud with the results of our joint efforts with a new, intuitive, and extremely appealing bet-at-home.de website powered by EveryMatrix.
"The work between both teams in the last few months has been a real pleasure to be part of for everyone involved. This has been a highly demanding project and EveryMatrix have proven to be a very flexible, reliable, and resilient partner and we are excited to enter this new phase of growth together."