Reading Time:
4
minutes
Esports was already a booming business coming into 2020. Last year, Esports topped $1 billion in revenue for the first time. That was a 26.7% increase from 2018.
A sure sign of the growth in the popularity of Esports is shown by the fact that its highest-grossing revenue stream in 2019 was in the area of sponsorship. According to a published report, there was nearly $457 million generated in sponsor money by Esports last year.
Esports leagues and tournaments are drawing huge audience numbers. Estimates were that almost 454 million took in an Esport event last year. Those are the kinds of numbers that encourage major corporate sponsorship of the events.
COVID-19 Impact
The outbreak of the coronavirus has led to another spike in popularity among Esports. In North America, the NHL, NBA and MLB halted their seasons. The NCAA men's basketball tournament was canceled. Golf and tennis also stopped playing. The launch of NFL and NCAA football seasons in the fall remain uncertain.
Around the globe, almost of the world soccer shut down. The European Champions League and the English Premier League took a hiatus. Euro 2020 and the 2020 Tokyo Summer Olympics were postponed.
With all of the major sporting leagues forced to shut down due to the COVID-19 virus and the accompanying bans on large gatherings, there's little in the way of sports to entertain the masses. Sports fans were left desperate for an outlet. Sports networks sought out programming. Sportsbooks looking for other forms of betting turned their attention to writing more wagers around Esports events.
Esports are stepping up and proving capable of filling the void. While not completely bereft from feeling the impact of COVID-19 – the large tournament events held in halls filled with spectators watching video game team competitions such as Counter Strike: Global Offensive, Call of Duty and Dota 2 are currently not permitted.
The Overwatch League is playing its entire 2020 season online. Play! Pokémon canceled its North American International Championship and World Championship.
However, the ability of Esports to adapt and be played by players under quarantine is giving them a leg up on actual sports.
Industry estimates are that the demand for Esports has increased by 300% since the outbreak of the coronavirus.
Big League Sports Entering The Fray
Virtual sports are also a big part of the Esports explosion. Competition in soccer, basketball, tennis, horse and greyhound racing are among the many virtual sports on offer.
There are events built around tournaments in such popular sports-themed video games as Madden NFL, NBA 2K20, FIFA, and NHL 20.
The major sports leagues already recognized the potential for virtual spots as a revenue growth stream. Both the NBA and NHL began holding tryouts to pick players to form virtual versions of their actual teams that would eventually compete in simulated leagues.
During the COVID-19 outbreak, the big leagues are looking to get in on the Esports explosion and keep their sports going at the same time.
NASCAR has been holding the eNASCAR Pro Invitational iRacing Series, where actual NASCAR drivers compete in races as their virtual selves. The simulations are carried live by Fox Sports and are proving to be a big hit with racing fans.
The Nielsen ratings for the first event of the iRacing Series came in at an average of 638,000 households and 903,000 viewers, making it the most-watched Esports event of all-time.
By comparison, live NASCAR racing during the 2019 NASCAR Cup Series averaged 2.1 million viewers per race. NASCAR's iRacing ratings are almost on par with the 2019 numbers for viewers of their second-tier racing competition, the NASCAR Xfinity Series. Those races averaged 725,000 homes and 948,000 viewers.
Formula One is also contesting virtual Grand Prix races, with its drivers racing as their virtual selves. Australian SuperCars competition is doing likewise.
Other sports also are holding Esports competitions to give their fans a regular fix during the coronavirus quarantine. The NFL organized a Madden tournament featuring eight current NFL players. The NBA put together an NBA 2K20 tournament with 16 current players in action.
The most ambitious of these virtual sports simulations is currently being undertaken by Major League Baseball. An MLB The Show competition is pitting 30 of today's MLB players, each representing their own team.
They are playing a 29-game regular season, facing each other player once. The top eight players will qualify for postseason play, which will lead to a virtual World Series champion being crowned.
Other sports have opted to take their Esports competitions in an entirely different direction. With the Australian National Rugby League season on hold, instead of their slated match, members of the Canterbury-Bankstown Bulldogs and Wests Tigers competed in a game of Fortnite that was live-streamed on both team's Facebook pages.
Esports Future Bright
During the 2004-05 lockout that wiped out the entire NHL season, poker utilized that opportunity to fill the broadcasting void left by no hockey and became a television staple.
COVID-19 has created a similar opportunity for Esports to grow exponentially and gain a foothold with a mainstream sports audience that might not have given it a second thought otherwise.
Esports was growing rapidly regardless. As one of the few sports still currently playing, its already bright future is blossoming with significantly more glow.
HP Inc. and edX Launch Free Professional Certificate Program in Esports Management, Game Design, and Programming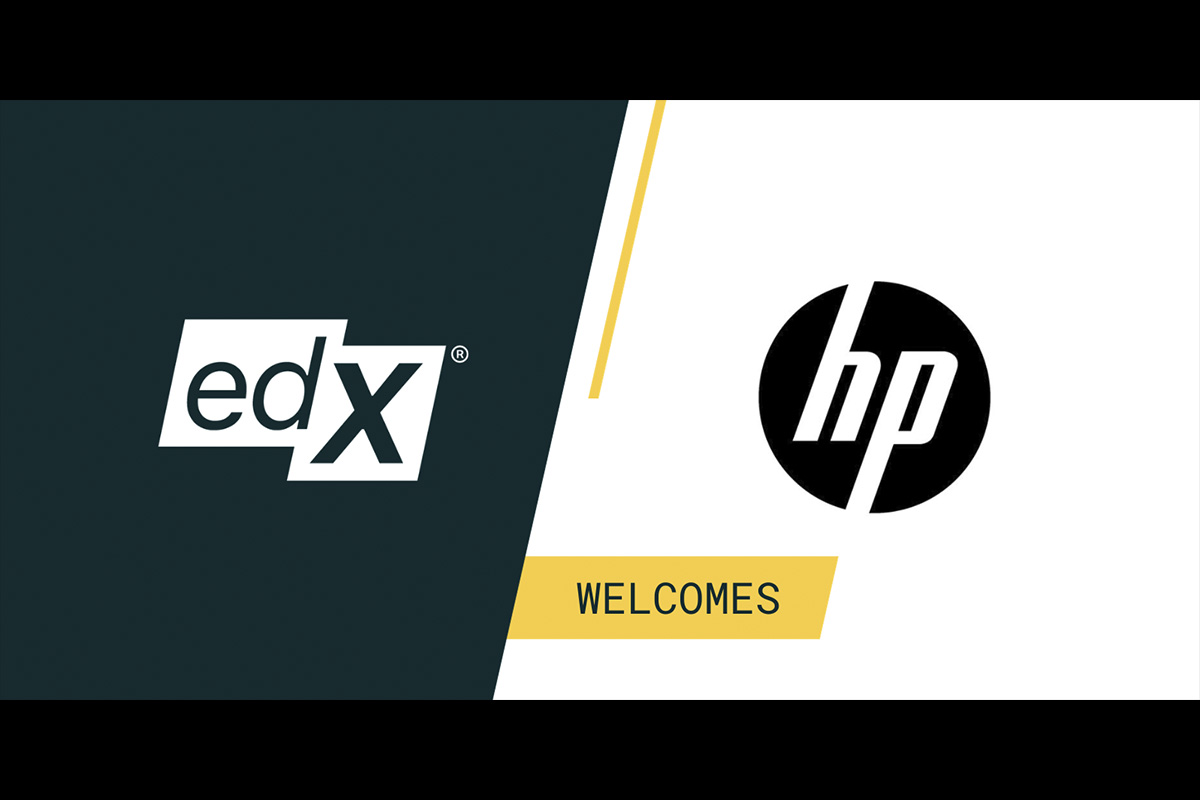 edX, a leading global online learning platform from 2U Inc., and global technology leader HP Inc. announced a new online Professional Certificate program in Esports Management, Game Design, and Programming to bring cutting-edge skills to learners globally.
Available in English and Arabic (with more languages to follow later this year), the new Professional Certificate program includes over 60 curated modules designed to prepare learners for jobs in the gaming, media, and information and communication technology (ICT) sectors. HP is covering the full cost of enrollment in the certificate track for all learners. Enrollment is open at edX.org.
"Working with edX reflects our commitment to supporting learners worldwide by providing access to free educational content in the field of gaming. We are taking a vital step in democratizing gaming education, ensuring that individuals have the opportunities to gain the skills they need to pursue careers in gaming and adjacent industries," Mayank Dhingra, senior education business leader at HP, said.
As demand for gaming professionals rises, the Professional Certificate program offers a diverse curriculum across game design, game programming, and esports management. Courses encompass both technical skills, such as coding and testing, as well as essential business skills including marketing, storytelling, and content creation. Throughout the program, learners will have access to video modules, each ending with an assessment, to ensure a comprehensive understanding of the subject matter. Learners who successfully complete each course in the Professional Certificate program will also receive a certificate of achievement for the program free of charge.
"With the launch of its first program on edX, HP joins hundreds of universities and institutions in the edX global partner network committed to expanding access to affordable, cutting-edge education in the world's most in-demand fields. This collaboration enables HP to reach millions of aspiring learners and professionals, fostering skill development and career advancement in the gaming industry," said Andrew Hermalyn, president of partnerships at 2U, said.
GGTech Entertaiment Appoints Cristina Carranza as Head of Global Sales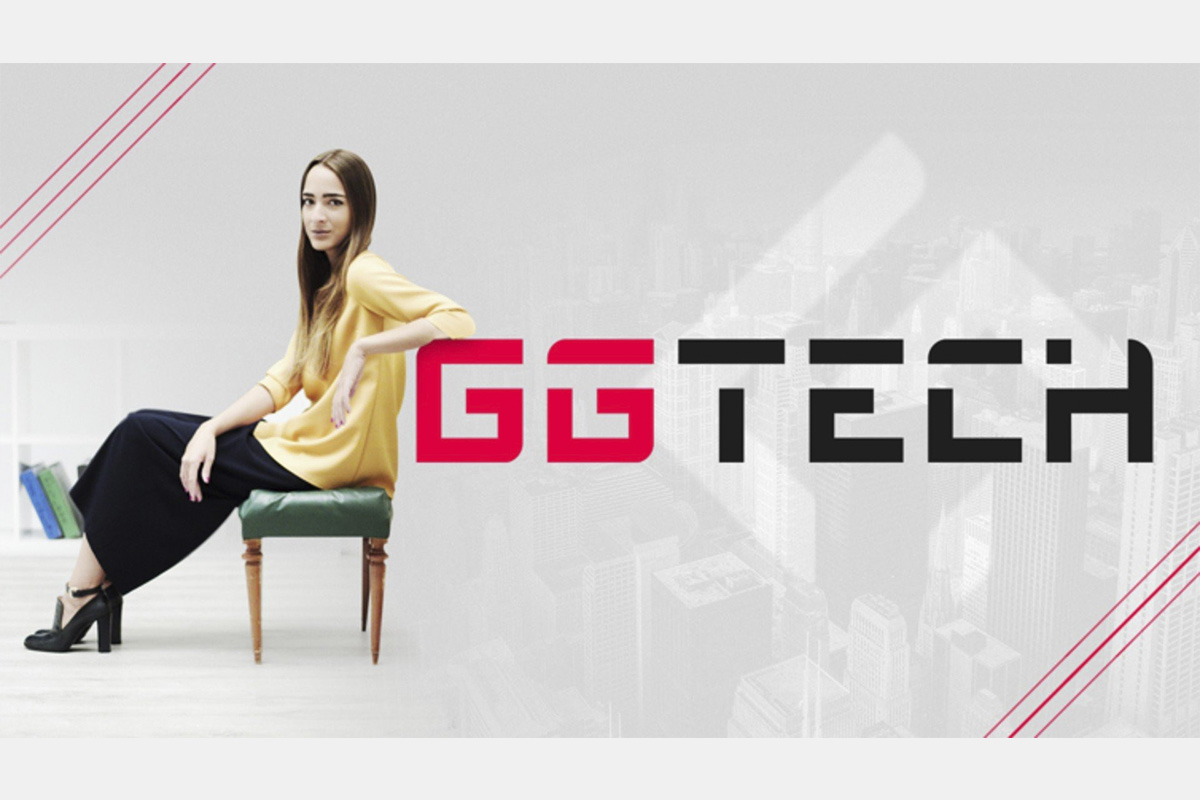 Reading Time:
< 1
minutes
GGTech Entertainment has appointed Cristina Carranza as the new Head of Global Sales.
After almost ten years at Amazon and Twitch, Cristina Carranza arrives to reinforce the international team led by Eduardo García, who recently joined the company as Chief Product Officer.
Her professional achievements include the launch of Twitch Ads in Spain and the pilot development of global gaming programmes such as Amazon GAMERGY and Amazon UNIVERSITY Esports. With her international experience, Cristina Carranza arrives with the aim of boosting the company's global growth and developing cross-border sales relationships.
"I have been working with GGTech for more than four years and I have fallen in love with their company culture, the great human quality of their team and their vision of what they want GGTech to become, making it the world leading company for entertainment, gaming, and esports. I am proud to be part of this project, developing the global sales and business strategy," Cristina Carranza said.
"The digital entertainment industry, the streaming world and the 'gaming boom' are some of the drivers that generate this great business opportunity for which GGTech is ideally positioned, the challenge now lies in transferring this vision to other regions and sharing the brand's products and services to the most passionate fans of the video gaming world," Carranza added.
The addition of Cristina Carranza will provide GGTech Entertainment with the vision and skills of a professional with an enviable track record, backed by her 10 years of experience in the digital, e-commerce, entertainment and gaming sectors, developing international business for both retail and advertisers.
The Power Play: GamingTech CEE Panel Explores Esports and Gambling's Thriving Synergy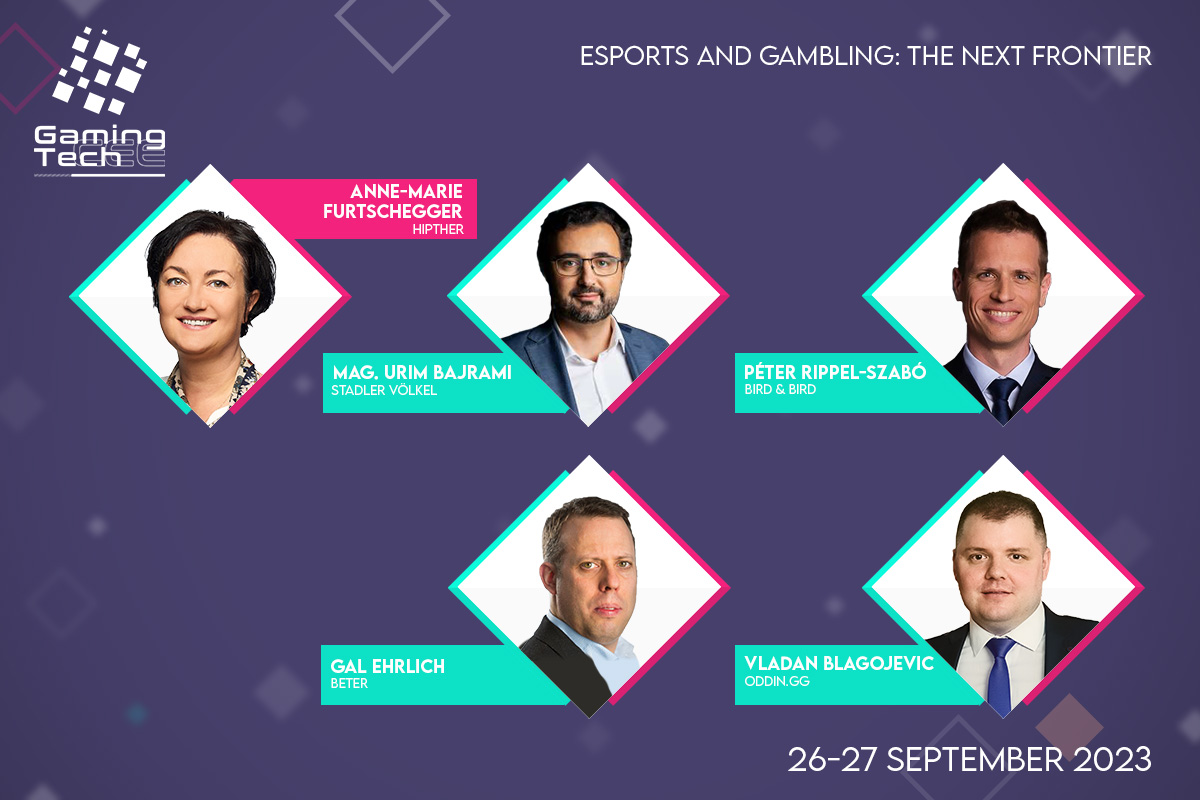 Reading Time:
2
minutes
GamingTech CEE is around the corner, taking place on September 26-27, 2023, at the prestigious Ritz Carlton Budapest. The leading event for exploring the latest tech innovations in the gaming industry within the Central and Eastern European (CEE) region promises to be a game-changer, featuring panel discussions on a wide range of topics.
The ultimate destination for industry professionals, innovators and enthusiasts, GamingTech CEE – brought to you by the #hipthers – offers a unique opportunity to gain a deeper insight into how the gaming industry is evolving within the region. With a focus on compliance, innovation, and networking, this event offers a platform for industry professionals and enthusiasts to stay ahead in the dynamic world of gaming technology.
The "Esports and Gambling: The Next Frontier" panel discussion will be moderated by Anne-Marie Furtschegger, Public Affairs Consultant & Advisor at Hipther. It will bring together industry experts, esports professionals, gambling operators, and regulatory specialists to explore the exhilarating realm of esports and gambling.
Esports has witnessed a meteoric rise in popularity, accompanied by a surge in interest in esports betting. Understanding the opportunities and challenges in this dynamic landscape is essential for all stakeholders. The panelists will examine the current state of esports betting, emerging trends, and the regulatory landscape surrounding this rapidly evolving industry.
A central theme of the discussion will be the symbiotic relationship between esports and gambling, with a focus on how the two industries can mutually benefit from collaboration while ensuring responsible gambling practices. The panel will delve into topics such as the integration of esports betting platforms, the popularity of in-play betting during esports events, and the potential for innovative wagering options tailored to esports enthusiasts.
Regulatory considerations will also be in the spotlight, including age verification, player protection, and integrity measures to maintain fair competition in esports gambling. The panelists will discuss the challenges and opportunities in establishing responsible gambling frameworks specific to the esports ecosystem.
The discussion will extend to the broader implications of the esports and gambling convergence, such as the potential for increased viewership, engagement, and monetization opportunities within the esports industry. The panelists will explore the impact on sponsorships, advertising, and the overall growth of the esports ecosystem.
Panelists
Vladan Blagojevic – Oddin.gg's Marketing Project Manager
Gal Ehrlich – CEO at BETER
Péter Rippel-Szabó – Commercial and Sports Lawyer at Bird & Bird
Urim Bajrami – Attorney at Law & Partner at STADLER VÖLKEL Attorneys at Law
Register to the event
GamingTech CEE is more than just a conference; it's a platform for networking, knowledge sharing, and fostering collaborations in the gaming technology sector. Attendees will have the chance to connect with industry leaders, explore cutting-edge innovations, and gain a competitive edge in this rapidly evolving industry.
Registration is still open for those interested in joining this and other enlightening discussions and being part of the GamingTech CEE experience. Register for the conference now or find out more about GamingTech CEE on the official website.