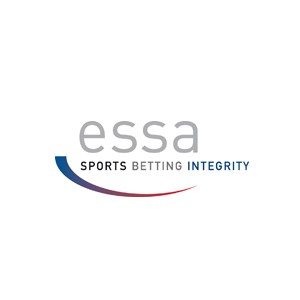 ESSA is a not for profit organisation, whose members operate through retail, on-line and telephone channels all of which have KYC, anti-money laundering and regulatory requirements that protect betting and sports integrity. The role of ESSA is to provide an early warning system with the specific aim of detecting and deterring the corruption of ESSA members' betting markets through the manipulation of sporting events. All ESSA members must be licensed making their operations subject to control and enforcement of public authorities such as gambling regulatory bodies.
ESSA employs a two tier mechanism which assists its members to determine, quickly and efficiently if any fraudulent activity or unfair market manipulation is taking place on any given sports event covered by any of its members. It is based on a two tier system:
Tier 1: Internal Control System (ICS). All ESSA members are required to employ a sophisticated ICS as part of the respective licensing system and gambling law under which they operate. This legal requirement obliges ESSA members to maintain strict safeguards on "who bets on what" and to retain records of all transactions thereby creating a digital fingerprint and detailed audit trail.
Tier 2: ESSA Early Warning System (EWS). The ESSA early warning system primarily works on the input provided by its members, notably alerts created by members relating to suspicious transactions detected by their own internal control systems.
Contrary to other systems that primarily rely on publicly available external market information such as the movement off betting odds displayed on websites, the ESSA system is based upon a wider base of factual and real time information within ESSA members' own internal systems. Only those betting operators have first-hand knowledge of "who bets on what" (Know Your Customer/Know Your Transaction) and this importantly includes the amounts and locations of those bets, which are fundamental in establishing whether a transaction is potentially linked to an incident of betting-related sporting corruption.
The operational process works as follows: an ESSA member detects something unusual in a betting pattern on a particular event (Tier 1, ICS). That is then immediately reported and escalated to ESSA's security team and Head Bookmaker and which if substantiated as a potential danger triggers an alert to the whole EESA membership (Tier 2). If such an alert is issued, which occurs through ESSA's Advanced Security Platform (ASP), members are required to respond quickly confirming whether or not similar trends have been seen elsewhere in their markets and, if they have, giving as much detail as possible. On the latter, whilst ESSA members are fully committed to the fight against sports betting corruption and to fully cooperating with all other stakeholders to that end, it should be noted that they are also bound to adhere to certain legal requirements such as data protection legislation.
Where evidence emerges that there may be potentially fraudulent activity taking place, e.g. because several members have confirmed an irregular betting pattern, ESSA will:
i) report that information under the applicable Memorandum of Understanding (MoU) to the relevant sports governing body; and
ii) advise the member(s) concerned to make a report to their own national regulatory authority.
To this end, ESSA has signed MoU's with over 20 sports federations and regulators including, FIFA, the IOC, the Tennis Integrity Unit, the UK Gambling Commission, the Alderney Gambling Control Commission, the Malta Lotteries and Gaming Authority and the Gibraltar Gambling Commissioner.
The recipient (sports governing body and/or gambling regulator) will take view as to whether the particular alert in question requires action on their part.