Citizen Science Effort Launched for Gaming Community to Donate Computer Processing Power to Find Treatments for COVID-19 Virus
BALANCED Media|Technology (BALANCED) and Complexity Gaming (Complexity), one of North America's most elite and longest standing esports organizations, have partnered to announce #WeAreHEWMEN, a new citizen science/crowdsourcing effort to encourage the video game community to donate spare computer processing power to find treatments to fight the COVID-19 virus. BALANCED, a crowdsourced healthcare artificial intelligence company bringing purpose to play, has launched the HEWMEN® Cell application, a free secure download that creates a virtual network to process drug discovery data for COVID-19. Leading esports team and sponsor, Complexity, is urging the gaming community to support the effort by downloading the HEWMEN cell application.
BALANCED's HEWMEN technology creates a distributed network that processes data-driven problems such as drug discovery and medical research. The HEWMEN Cell application, which uses small amounts of volunteer computers' unused processing capacity, has integrated BOINC, an open-source software platform used for volunteer resources developed by the University of California, Berkeley. It allows for the virtualizing of servers and applications inside a voluntary grid network and has been widely used with no security issues on millions of PCs. The HEWMEN Cell app was used by BALANCED and computational biologist John Wise, Ph.D., of Southern Methodist University's Drug Discovery Lab, for finding co-medications to enhance the effect of chemotherapy in the treatment of recurrent, resistant breast and prostate cancers.
BALANCED, with John Wise, will harness the power of gamers to have the HEWMEN Cell app process information from more than 200,000 FDA-approved existing medications/compounds against models of the protein and enzymatic functions of COVID-19 to see which candidates prove most effective at reducing the virus' pathology. Using these compounds, between 1.5-3 million virtual experiments will be run, simulating attempts to dock compounds to specific locations on the virus. By identifying the compounds with the highest probability of success, the effort will dramatically reduce development cycle time and get new treatments to market faster.
"If there's one universal truth about gamers, it's that they're always looking for their next challenge," said Robert M. Atkins, BALANCED CEO. "COVID-19 is the biggest threat to humanity and there's no community in the world more engaged online than gamers. This makes them the perfect group to empower to help put an end to the COVID-19 pandemic. When they hear the call to help, they will answer. It's the moment they've been training for since they booted up their first video game."
The HEWMEN Cell app can also combine human intelligence with the system's machine learning by injecting scientific datasets into videogames. As players interact with the games, they add human intuition and insight into the process as they act upon scientific datasets to solve complex problems or help a computer vision algorithm learn to "read" a certain type of image.
In an industry first, BALANCED recently put a medical research project on Twitch Interactive in partnership with Complexity for World of Warcraft's "Race to World First." The livestream event invited viewers to become participants by playing BALANCED's The Omega Cluster within Twitch streams while watching Complexity-Limit, the top World of Warcraft guild in the United States, become the first North American guild to win the "Race to World First." During the 10-day tournament, participants logged over 900 hours – or 23 40-hour work weeks – playing The Omega Cluster, virtually processing medical compounds for cancer medicines through their gameplay.
"As with 'Race to World First,' we're proud to partner with BALANCED to showcase the power of gaming and esports within our greater global community," said Jason Lake, Founder and CEO, Complexity Gaming. "We're grateful to continue working with BALANCED not only to create an engaging new experience but also to be a part of something meaningful as we strive to find a solution to this global pandemic."
Other BALANCED efforts include the use of its technologies in an award-winning project by Chief Technical Officer Corey Clark, Ph.D., for the Barbara Bush Foundation's Adult Literacy XPRIZE (2019) and the creation of an Eye in the Sky: Defender game for the Retina Foundation of the Southwest to improve the automation of interpreting Optical Coherence Tomography (OCT) scans used in the diagnosis and treatment of Age-Related Macular Degeneration.
About BALANCED Media Technology
BALANCED Media|Technology is a crowdsourced healthcare artificial intelligence company bringing purpose to play. BALANCED is focused on changing the way researchers, pharmaceutical and medical device companies leverage machine learning (ML) to advance the diagnosis and treatment of diseases. By crowdsourcing artificial intelligence through online communities and gaming via its HEWMEN platform, BALANCED hopes to aid researchers in investigating new treatments by creating AI-enabled technologies that reduce research time and cost and increase research effectiveness. BALANCED, a 2019 Tech Titan winner that has been recognized as an industry innovator by multiple groups including the Dallas Business Journal and Dallas Innovates, is also creating the 8 CELL video game that aids in medical/health education and research. The McKinney, Texas based company is headed by founders in data science, computing, video game development and the medical/healthcare industries.
About Complexity Gaming
Complexity Gaming is one of North America's longest standing and most successful esports organizations, now owned by Jerry Jones of the Dallas Cowboys and investor John Goff. The esports organization is led by Founder and CEO Jason Lake, considered by many to be one of the founding fathers of esports in North America. Complexity Gaming has won more than 140 championships in nearly 30 game titles over it's more than 15-year history. Staunchly committed to passion, professionalism, and a player-first mentality, Complexity Gaming has been continuously recognized as a global leader in modern esports.
SOURCE BALANCED Media | Technology
TCSJOHNHUXLEY signs exclusive distributor agreement with Bet Rite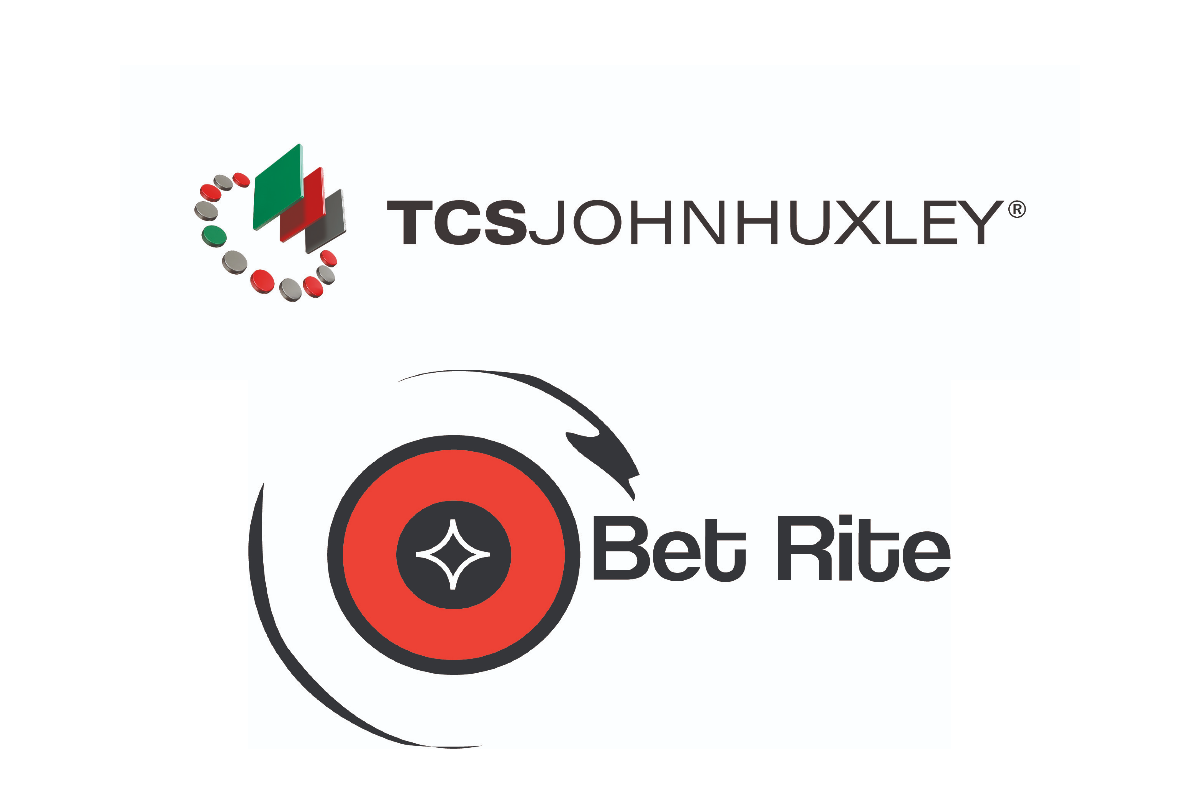 TCSJOHNHUXLEY, the world renowned supplier of end-to-end live gaming solutions, is pleased to announce a strategic partnership with Bet Rite, as the exclusive distributor of its portfolio of products across all provinces in Canada.
Founded in 2009 and with a team that has over 40 years gaming experience, Bet Rite is a service-oriented gaming supply company dedicated to the Canadian gaming markets. They work with partners to bring world class gaming products and services through well-established distribution channels to the Canadian casino market.
Phil Lee, Managing Director for TCSJOHNHUXLEY Americas commented, "We are very pleased to be working with Bet Rite in Canada. This strategic relationship brings together our industry-leading products with a renowned name in the Canadian gaming market and we are confident this will be a major benefit to all our customers in the region."
"We are very excited to be working with world class live gaming manufacturer TCSJOHNHUXLEY," added Bet Rite President, Billy MacLellan. "Our well-established distribution network and knowledge of the Canadian gaming market will ensure casino properties right across the region will benefit from this exclusive distribution agreement, and we look forward to hitting the ground running."
Bet Rite will be in attendance at the TCSJOHNHUXLEY booth #3259 at G2E Las Vegas from 10th – 12th October, where the full portfolio of products will be showcased.
AGCO issues $80,000 penalty related to dealer cheat scheme at Woodbine Casino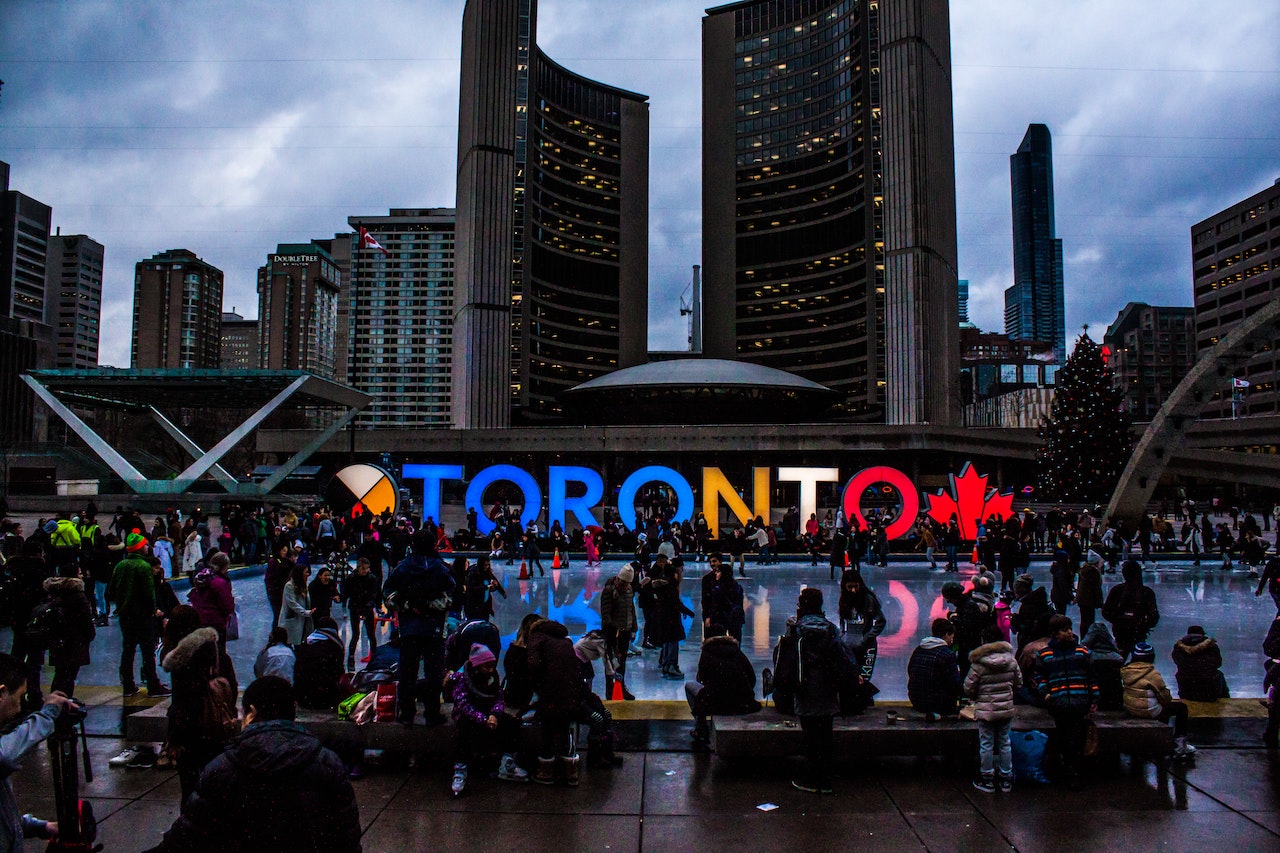 The Registrar of the Alcohol and Gaming Commission of Ontario (AGCO) has served Ontario Gaming GTA Limited Partnership ("Casino Woodbine") with notice of a Monetary Penalty totaling $80,000, following allegations of a cheat-at-play and dealer collusion scheme at Toronto's Woodbine Casino.
In April 2023, the Ontario Provincial Police Investigation and Enforcement Bureau (IEB), embedded within the AGCO, laid charges against five individuals. The charges follow an investigation into allegations that an electronic craps dealer at Woodbine Casino was in collusion with these patrons.
The AGCO's Regulatory Compliance Branch subsequently conducted an in-depth compliance review to assess Casino Woodbine's adherence to the Gaming Control Act, 1992 (the Act) and Registrar's Standards for Gaming. The Registrar found that Casino Woodbine failed to detect or take appropriate action on available information to prevent the cheat-at-play and dealer collusion scheme, including:
internal financial reports and emails indicating substantial and atypical losses from the electronic craps game over a six-month period of time, which were not effectively acted upon;
table games supervisors were often absent from the craps table when suspicious gambling activities occurred;
video surveillance recordings showing that the electronic craps game failed to follow required rules and procedures and lacked effective supervision;
although Casino Woodbine had issued the dealer with seven procedural violations for inappropriately pushing dice to patrons before closing bets, the dealer was allowed to continue dealing electronic craps during that time.
Casino Woodbine fully cooperated with the AGCO's regulatory review and has committed to addressing deficiencies.
Ontario's gaming laws require casino operators to implement effective controls to limit the risk of criminal activity, including cheating and collusion between patrons and casino staff. In addition to these penalties, the AGCO will continue monitoring to ensure Casino Woodbine appropriately addresses their controls to better detect and prevent casino cheats and dealer collusion.
A casino operator served with a Notice of an issued Monetary Penalty by the AGCO has the right to appeal the Registrar's action to the Licence Appeal Tribunal (LAT), which is an adjudicative tribunal independent of the AGCO and part of Tribunals Ontario.
Additional Information
The Registrar issued a Monetary Penalty for multiple alleged violations of the Act, which arise from non-compliance with the Registrar's Standards for Gaming:
Standard 4.3, paragraph 2, requiring operators to have adequate supervision in place to ensure adherence to required procedures, including rules of play.
Standard 4.14, requiring that operators have mechanisms in place to deter, prevent and detect collusion and cheating;
Standard 6.1 paragraph 1, requiring that operators conduct risk assessments to determine the potential for unlawful activities, including money laundering, fraud, theft and cheat at plays.
Century Casinos Completes Sale-Leaseback of Four Properties in Alberta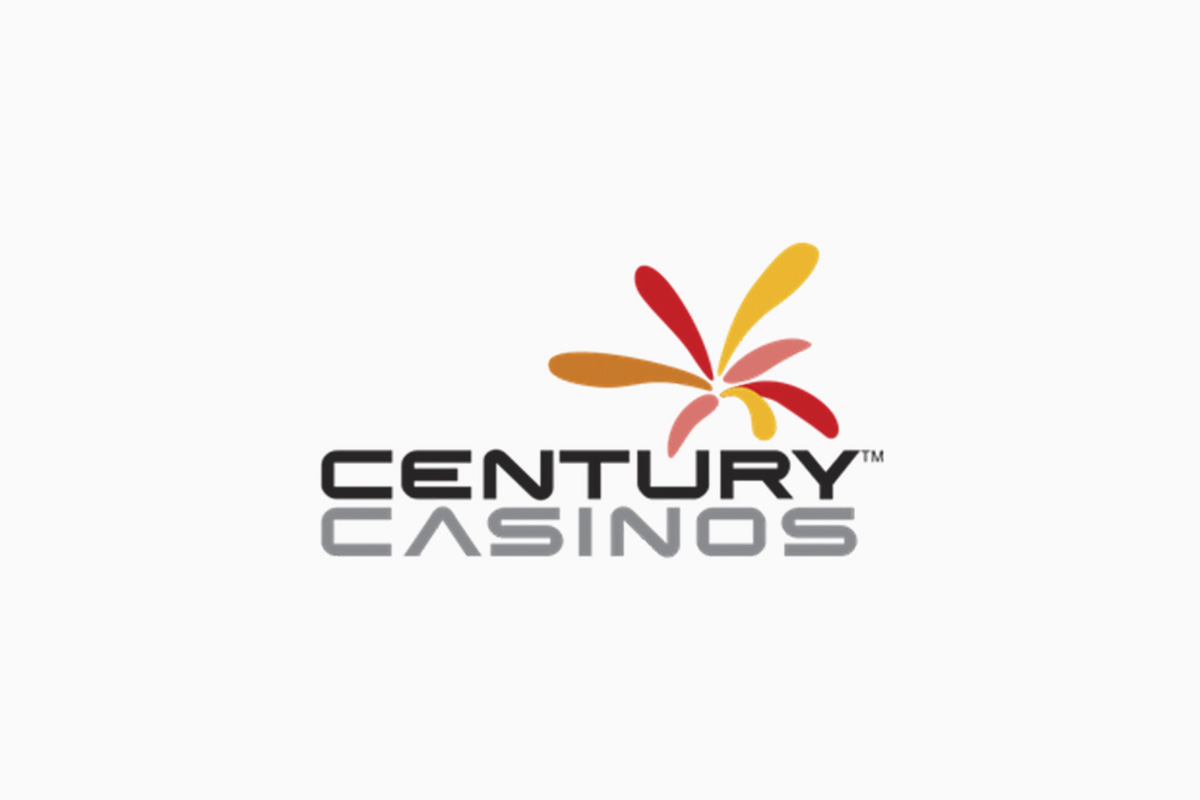 Century Casinos Inc. announced that it completed the sale of the real estate assets of Century Casino & Hotel Edmonton, Century Casino St. Albert and Century Mile Racetrack and Casino in Edmonton, Alberta and Century Downs Racetrack and Casino in Calgary, Alberta (collectively, the Century Canadian Portfolio) to subsidiaries of VICI Properties Inc. for an aggregate purchase price of CAD 221.7 million (USD 162.4 million) in cash. The Company retained approximately CAD 154.5 million (USD 113.2 million) of the purchase price after giving effect to the purchase of the Century Downs land, selling expenses, Canadian and US taxes and proceeds to be paid to the minority owners of Century Downs.
Simultaneous with the closing of the transaction, the Century Canadian Portfolio was added to the existing triple-net master lease agreement between subsidiaries of VICI and subsidiaries of the Company (Master Lease) and annual rent will increase by CAD 17.3 million (USD 12.7 million). The annual rent escalator related to the Century Canadian Portfolio is capped at 2.5%. Additionally, the term of the Master Lease will be extended such that, upon closing of the transaction, the lease will have a full 15-year initial base lease term, with four 5-year renewal options.
"We are pleased to extend our good partnership with VICI to our Canada portfolio. This transaction provides us with the ability to pay down our debt and with greater financial flexibility as we continue to grow," Erwin Haitzmann and Peter Hoetzinger, Co-Chief Executive Officers of Century Casinos, said.
Stifel acted as exclusive financial advisor to the Company, and Faegre Drinker Biddle & Reath LLP and Field LLP acted as legal counsel to the Company in connection with the transaction.