Reading Time:
3
minutes
The world's largest online bookmaker is set to partner with the retention marketing leader to scale marketing personalization and drive growth through AI-mapped CRM journeys
Optimove, the leading CRM Marketing solution,  announced it has been selected by bet365, the world's largest online sports betting brand, to orchestrate and optimize all CRM marketing activities. The powerhouse partnership between the two industry leaders demonstrates bet365's strategic investment in scaling retention marketing efforts and maximizing player lifetime value as a growth driver for the business.
Optimove's AI-mapped CRM journeys will allow bet365 to transform its CRM Marketing efforts empowering the sportsbook giant to scale and manage hundreds of player segments, orchestrate realtime and scheduled multichannel campaigns, and measure the incremental value of each player interaction. For the first time since its founding in 2000, the global iGaming leader has turned to a third-party vendor to support its CRM Marketing efforts.
With a Customer Data Platform (CDP) at its core, Optimove offers marketing teams direct access to their customer data to build, test, and optimize hundreds of CRM campaigns weekly. Optimove allows brands to reach their customers with the right message on the right channel by personalizing thousands of campaigns to hundreds of segments. Unlike other technologies that rely on common, rule-based orchestration, Optimove's AI-driven solutions autonomously determine the next best action for each customer, eliminating marketers' need to manually map every customer journey.
The scientific approach embedded in Optimove's CRM Marketing platform will empower bet365 to measure the incremental value of each player interaction. bet365 will gain key capabilities via Optimove:
· Enriched customer profiles: Unifying all historical, predictive, and realtime customer data from sources such as CRM, service clouds, and data warehouses via Optimove to create a comprehensive single customer view.
· Multichannel personalization and orchestration: Orchestrating hundreds of campaigns seamlessly by leveraging Optimove's AI-mapped CRM Journeys to deliver personalized customer communications across any channel.
· A continuous optimization loop: Leverage Optimove's productized experimentation tools to measure the incremental uplift of each campaign, journey, and strategy to continuously optimize CRM Marketing performance.
Already working with one in three operators in the EGR Power 50 Ranking, the new partnership demonstrates Optimove's continuous growth and strong momentum in recent months. In July 2022, the company announced the acquisition of Graphyte, a cloud-based personalization platform built for the sports betting and iGaming industry. In March 2022, Optimove acquired Kumulos, a personalized mobile marketing solution, following its September 2021 $75 million investment led by Summit Partners.
"bet365 continue to build an industry leading sports and gaming product, and the business believes the time is right to complement the platform with best of breed third party technology," said Alex Sefton, Chief Marketing Officer at bet365. "With Optimove we have done just this. This deal heralds a change in direction for bet365, but also the start of a long-term partnership working with Optimove to grow our business. We are at the start of something genuinely exciting for bet365 and I don't think we could have found a better partner."
"We're thrilled to be selected by bet365 as their CRM Marketing solution," said Motti Colman, Senior Director of Sales at Optimove. "Working together, this is a true super team. As a company that is known for keeping most of its tech in-house, this is a huge move by bet365 to go out to a third-party provider. We're proud to have been chosen and humbled by bet365's belief in our ability to deliver. I am certain that the work we accomplish together over the coming years will be groundbreaking and will help catapult bet365 into a new era of growth."
How did this partnership come to be?
Motti Colman: "We've been speaking to bet365 on and off for 5 years, but they've always had other priorities and now the time is right."
What are the goals for bet365 working with Optimove? What are they looking to achieve?
Motti Colman: "Their primary driver was the desire to put their customer first.  In doing so they are looking to learn more about their customers and improve all the related KPIs.  The upshot of that will lead to increased customer loyalty."
Do you think this partnership will impact the iGaming space as a whole?
Motti Colman: "Clearly bet365 investing time and money into MarTech will definitely have an impact. Despite all the M&A activity around them, they still remain the biggest brand in the industry and other companies definitely take note when they make big strategic moves."
What's next for Optimove in the industry? Is there room for growth still?
Motti Colman: "Despite our huge presence in the space, the area where we see the most opportunity is at the top end of the market.  It's the traditional Tier 1s that are often a lot slower to adopt advanced technologies, but as we have shown with this collaboration, if an operator is open minded to the possibilities that exist, we can dramatically enhance their customer marketing capabilities."
Optimove will be exhibiting at SBC Barcelona, September 21-22, Stand F7.
Wamba Technologies Announces Gamers Oasis: A Patented eSports Platform with In-Game Wagering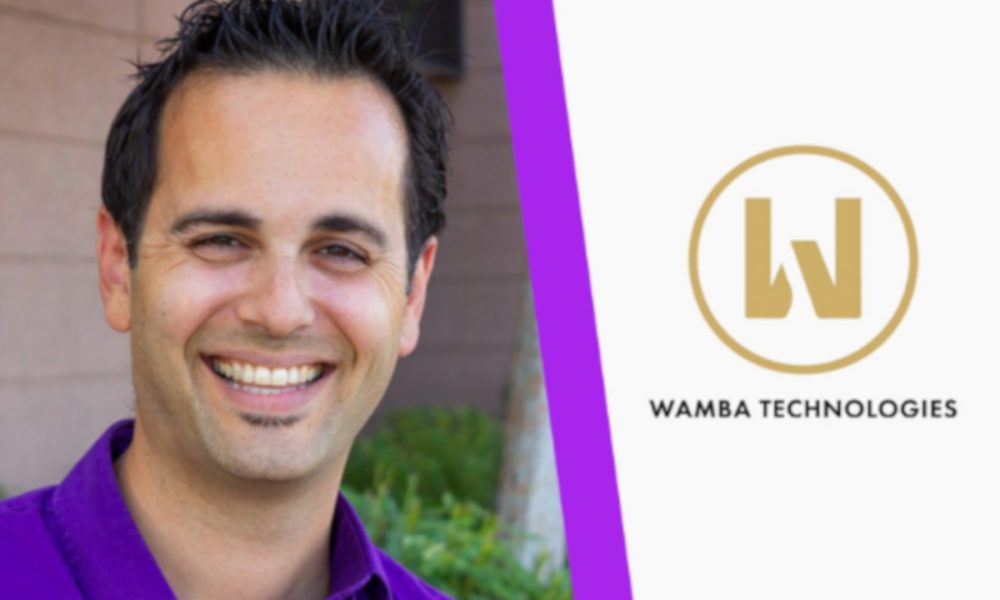 This patented technology eliminates the need for gamers to travel for competitions, allowing them to play tournaments from anywhere on their mobile devices and win real money
Wamba Technologies today announces plans to develop a proprietary eSports wagering platform, Gamers Oasis, which allows video gamers to enter a tournament on their mobile devices for a fee and compete against other players in real-time to win real money.
The acceptance and settlement of wagers on mobile video games is at the heart of Wamba Technologies' product and its exclusively holds the patent. In the United States, Wamba Technologies owns the technology for any wagering system that is connected to a skill-based and physics-based game where the wagering system and game are communicating with each other in real-time. Applying to 'physics-based and skill-based games', this includes sports games, racing games, first-person shooters, fighting games and more, just to name a few. The key feature of these games is that there is no chance involved. Therefore, in the absence of chance, these are not classified as gambling games but, rather, skill-based sporting events.
"If a video game player wants to compete against other players to win money, whether it be heads-up one-on-one or in a multi-person tournament, they usually have to travel to an arena or a venue to compete," the founder and Chief Executive Officer for Wamba Technologies, Gary Denham (pictured), said. "This means that many people can't participate due to travel costs or lack of accessibility. Gamers Oasis will allow everyone to compete for real money directly from their phones without needing to travel. We proudly own the patent on the only technology that can make that happen. Summed up, with our patent, we own online eSports."
Online real-money competition (online eSports) is still in its infancy but Wamba Technologies is currently engaging with gamers, game designers, coders, programmers, eSports influencers and financial consultants to aid in the development of Gamers Oasis.
In the United States alone, 215 million people play mobile video games and globally over 500 million people compete in video games for real money. Of these 500 million people worldwide, only a very small percentage are competing online for money while the rest of the players are competing in person at physical locations. Wamba Technologies anticipates that when offered and monetized properly, a mere 10% of the global market share could generate $13 billion to $15 billion in annual revenues from tournament buy-ins and ad revenues.
Nordcurrent turns players into fashion designers with UGC marketplace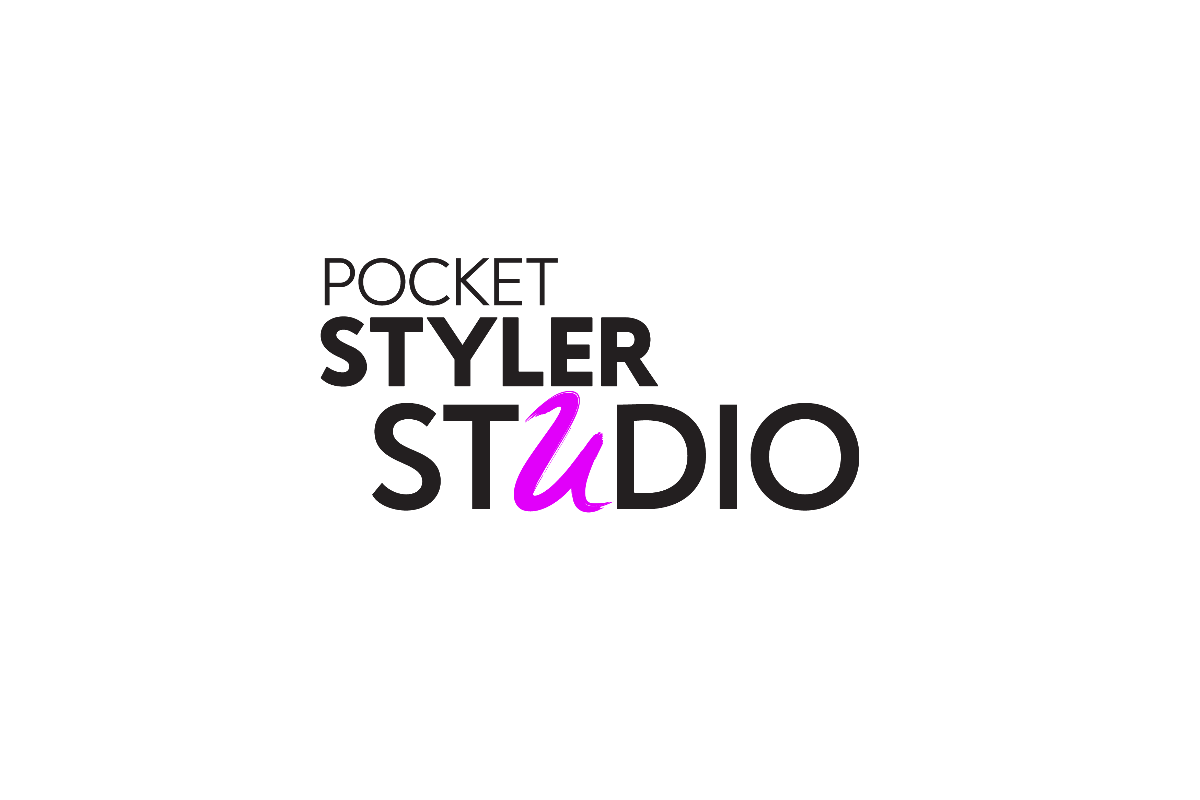 Reading Time:
2
minutes
Developer and publisher Nordcurrent has released a revolutionary update to its leading mobile fashion game, Pocket Styler, with the launch of a new creator platform, Pocket Styler Studio. The digital platform allows players to work like real-life fashion designers to create clothing, shoes and accessories to their exact specifications. Once finished, digital designers can market their creations under their own 'designer label' name and sell them in-game to millions of Pocket Styler's players in return for in-game currency, which has never been possible in a mobile fashion game before.
The gaming skins market is a multi-billion dollar industry, with almost 50% of players buying skins with in-game currency and around 40% buying skins with real money, according to Newzoo. But, conceptualising, drawing and polishing collections takes time, and even with Nordcurrent artists supplying over 100 items every couple of weeks, Pocket Styler players still had a thirst for more items inspired by current fashion, movies, and celebrity looks, thus limiting the time players were spending in the game and subsequently Nordcurrent's revenue.
The integration of user-generated content into Pocket Styler has revolutionized the in-game design process. It has provided players with a wider range of options to choose from while also allowing them to earn in-game currency. This feature has also addressed the creative burden faced by game artists and developers who previously struggled to keep up with the demand for fresh content. Designers now upload over 2,000 original items into the game every day, adding nearly 300 times more content than before the launch of Pocket Styler Studio.
Victoria Trofimova, CEO of Nordcurrent, said: "'With over 100,000 daily active users, Pocket Styler is one of the world's most popular fashion games, and now one of the most advanced thanks to the introduction of Pocket Styler Studio. It provides a platform for creators to become professional digital fashion designers who can build their brands and promote their designs globally.
"By empowering players and letting them design and sell their clothing, we hope to inspire the next generation of fashion designers while supporting them as active contributors to the game they love, helping us form a community of designers who play a genuine part in making the game even better."
Pocket Styler Studio has been in beta since February. Currently, over 1,000 designers are creating items for the game, and another 5,000 designers are expected to upload daily in the first year of launch, creating trillions of outfit combinations and millions of new looks submitted weekly. Nordcurrent is also testing the option of designers earning real currency from their designs in the future.
Designs are saved into a designer's profile until they are ready to be marketed. Once on sale, individual designers can track their brands' success by 'Publishing' items and assessing how many sell. Players can choose a name for their designer label and earn 'Gems', the in-game currency, for every item sold to other players. Pocket Styler Studio is available globally; players must have Pocket Styler installed on their phones and have a free Nordcurrent ID to use Pocket Styler Studio, which can be accessed through a browser.
Launched in May 2021, Pocket Styler is based on attending different in-game events, creating looks based on the criteria of the events, submitting those looks, getting scores, and competing with other players to become "trendsetters" and climbing on top of the leaderboard. The game has 21 million downloads, with 100,000 players spending 10,000 hours on the app and giving 10 million votes to outfits daily.
UltraPlay at SiGMA Europe Summit, Malta 2023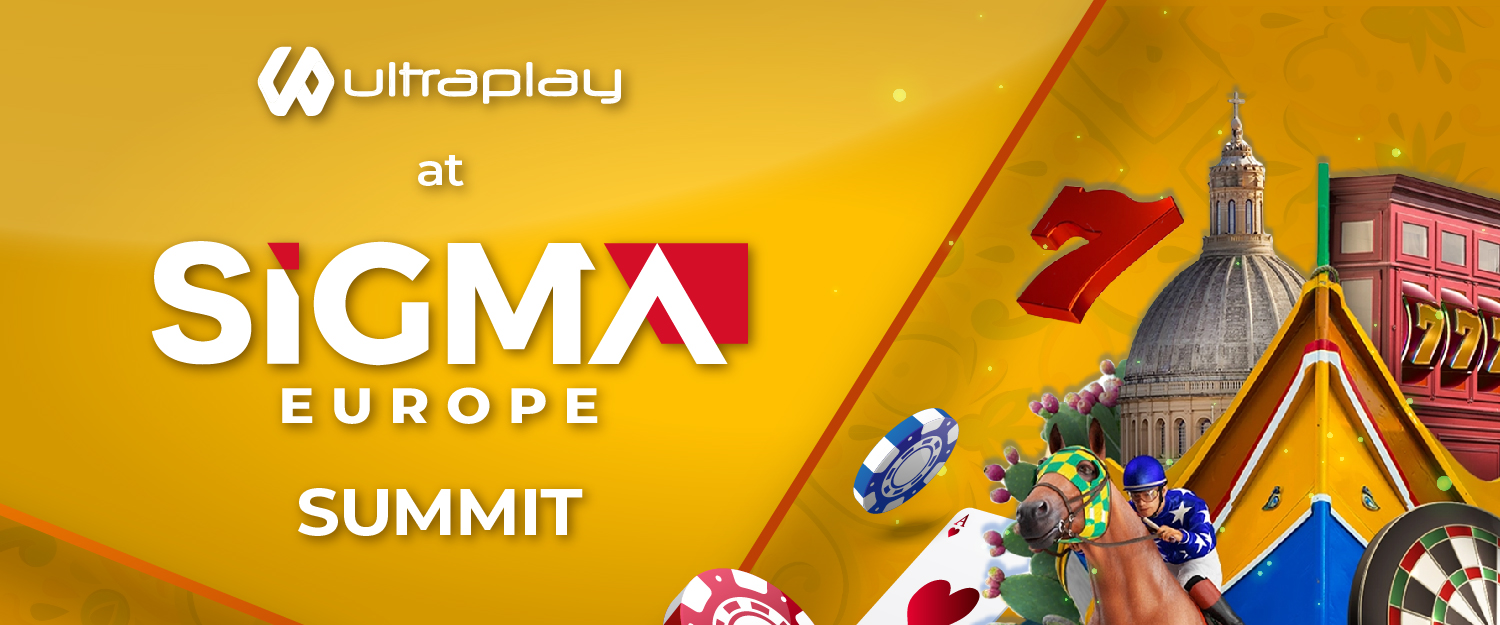 Reading Time:
2
minutes
In November 2023, UltraPlay exhibited at the SiGMA Europe Summit in Malta. This three-day event served as the grand finale to our bustling year, providing a strategic platform where we diligently worked on strengthening existing partnerships and exploring collaborative opportunities with esteemed industry colleagues.
Aside from the regular hustle and bustle, we also had the chance to participate in a panel discussion organized by SiGMA. The topic was "The Gambler's Journey: Balancing Entertainment And Addiction" where our CEO, Mario Ovcharov shared his insights on responsible gambling and what operators can do to ensure it.
At the heart of our engagement was a carefully crafted stand that stood as a beacon of innovation and excellence. Our participation in this summit was not merely about showcasing products and services; it was a reaffirmation of the relationships we've built and the collaborative spirit that defines the iGaming landscape. We express our gratitude to everyone who visited our stand, engaged in meaningful conversations, and contributed to the success of this event.
UltraPlay is a multi-awarded betting provider part of ODDS Group, offering a wide range of iGaming solutions. Whether you're looking for implementations such as a Sports and eSports solution or on the search of a platform provider, we are your best bet. As the culmination of our year, SiGMA Europe Summit was a long awaited event for which we thoroughly prepared. It was an anticipated opportunity to once again position UltraPlay as a leading company in the lively gambling industry.
Beyond the summit's walls, we immersed ourselves in the captivating charm of Malta. The city provided more than just a backdrop; it offered a vibrant atmosphere that resonated with the energy of the iGaming community. Every moment spent in Malta, from forging partnerships to exploring new opportunities, was a meaningful investment in the future of UltraPlay.
SiGMA Europe Summit in Malta is a pivotal event for the iGaming industry and UltraPlay is sure to never miss out on it. As we turn the page on this year, it becomes a stepping stone, propelling us into 2024 with anticipation and excitement. We are confident to embark on new ventures, explore fresh collaborations, and continue our legacy of innovation in the ever-evolving world of iGaming.