Annual gathering offers expert learning with tangible insights to help affiliates growth hack their businesses
August 2017 – AffiliateFEST, the annual independent growth accelerator focused on educating affiliates and sharing insights on digital growth hacking, is hosting its third annual event on 10th October 2017 at London's Hippodrome Casino in Leicester Square.
The goal of AffiliateFEST is to create a forum of intense learning that brings together iGaming affiliates and digital marketing experts to share tangible insights that help stimulate revenue growth. As the only purely educational event in the annual iGaming calendar, AffiliateFEST offers a personalised classroom environment.
The event is hosted by Lee-Ann Johnstone, CEO of Best Odds Marketing, who said that one of the core benefits is that the event is run under a non-disclosure agreement (NDA). "Generally, iGaming conferences can be a bit thin on providing real actionable content, competition is fierce and people are naturally guarded about giving away their knowledge. We run AffiliateFEST under strict NDA so everybody in attendance, can benefit from the real nuts and bolts insights that you would normally only learn about in a private 1:1 setting."
AffiliateFEST will be a gathering of the best expert speakers from a variety of specialist digital and business management areas, including: Rob Thurner, Google Squared Lecturer & Founder of Burn The Sky; Judith Lewis, founder of DeCabbit Consultancy; Stephen Kenwright, Director of Search at Branded3, Ben Robinson from RB Capital and Sarah Sangster, Social Media Specialist at Sangster Digital.  More information about these and other speakers who will contribute and their respective topics are available to view.
In addition to hosting a collection of expert speakers, this event is also being held in collaboration with the following sponsors:
GoWild Gaming, who recently completed the successful migration of all their brands to their own iGaming platform, have once again collaborated with us to support this important event. Rutger Katz, Head of Acquisitions, said: "We are thrilled to support AffiliateFEST. We have seen the positive impact which previous AffiliateFEST accelerators have had on the bottom line of affiliates who participated and implemented the learnings. As the market becomes more competitive, it is imperative affiliates are on top of their game."
Robert Miller, Managing Director of Buffalo Partners, said: "We are thrilled to be sponsoring AffiliateFEST for the third consecutive year as we've seen the value in how affiliate businesses grow after attendance. Investing in affiliate growth is key for our business and we will continue to support educational events that provide key learnings on the digital landscape around us."
The fun extends into the evening with a network Cocktail Hour for delegates to continue business conversations and networking.
Affiliates who wish to attend this FREE accelerator must register for a place to avoid disappointment, as seats are limited.
Full details of the event can be found on the official website.
About Best Odds Marketing:
With almost two decades of digital marketing and affiliate experience gained within retail, payments and at blue chip iGaming brands, Lee-Ann Johnstone has a wealth of expertise as an award winning digital marketing expert and affiliate and entrepreneurial mentor. In 2015 she created AffiliateFEST (www.AffiliateFEST.co.uk) an iGaming digital learning academy for affiliate entrepreneurs and has recently founded Best Odds Marketing (www.bestoddsmarketing.com) offering digital marketing, affiliate strategy and programme management and bespoke training for iGaming businesses.
Contact
Lee-Ann Johnstone
CEO:  Best Odds Marketing | Curator: AffiliateFEST
m: 07545628795
www.affiliatefest.co.uk | www.bestoddsmarketing.com
The post AffiliateFEST Announces Educational Event for iGaming Affiliates appeared first on The Gambling Affiliate Voice.


Source: GamblingAffiliateVoice
MDC Showcases Exciting $5 Crash Gambling Offer for Canadian Players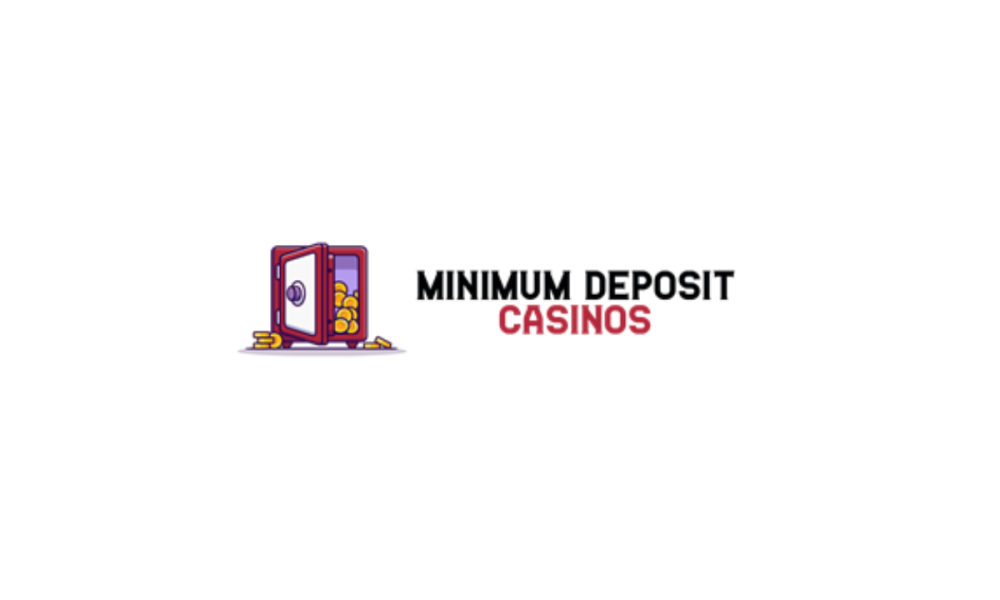 Minimum Deposit Casinos (MDC), a top casino affiliate site, is excited to feature an exclusive offer from Jackpot City Casino, introducing an innovative crash gambling experience in Canada. This promotion, highlighting a special $5 deposit option for engaging crash gambling games, is set to transform the Canadian digital gaming landscape, marrying affordability with high-energy gaming.
A New Era in Online Gaming
Amidst the rising popularity of crash gambling games, this featured offer caters to a wide spectrum of players, emphasizing both strategic gameplay and the excitement of real-time betting. The $5 deposit option democratizes access to online gambling, inviting more players to experience the thrill of high-stakes gaming without the associated high costs.
Exclusive $5 Offer – FlyX Awaits
In a special promotion, Jackpot City Casino is offering an exclusive deal for players directed through MDC. With a simple $5 deposit, players can unlock 40 free spins on the popular crash gambling game, FlyX. This offer enhances the gaming experience, providing increased opportunities for winning and an affordable gateway into crash gambling.
MDC: Curating Top Gaming Deals
A spokesperson at MDC remarks, "Featuring this offer from Jackpot City Casino aligns with our mission to bring the most exciting and affordable gaming experiences to our community. This $5 deposit initiative not only makes gaming more accessible but also showcases our commitment to offer our users exceptional deals."
Diverse Gaming Opportunities Await
The inclusion of $5 deposit casino options presents a rich variety of crash gambling experiences. Each game offers unique challenges and rewards, ensuring that players of all preferences and budgets have access to engaging gaming options through MDC.
Turning Modest Deposits into Significant Wins
This initiative underscores the potential for players to achieve significant returns from modest investments. Crash gambling games, known for their dynamic and thrilling nature, provide opportunities for impressive wins, even from small starting bets.
SBC Summit North America: 5,000 Decision-Makers to Convene for Industry-shaping Talks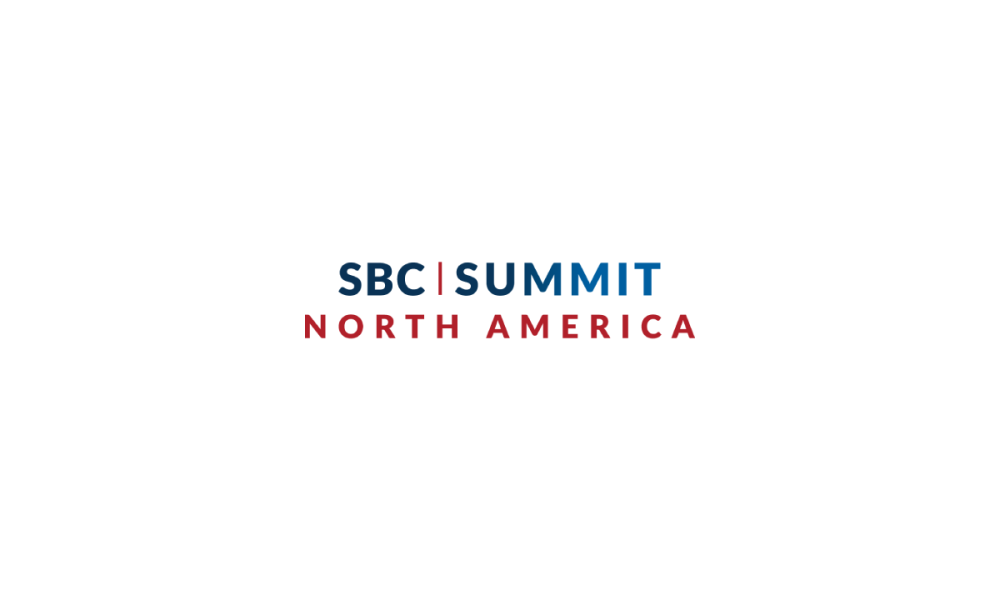 SBC Summit North America is gearing up for another edition, set to gather 5,000 senior decision-makers for a dynamic event filled with learning, networking and business opportunities.
The leading iGaming and sports betting event in North America will return to the Meadowlands Exposition Center in New Jersey (May 8-9). Preceding the core event, a pre-day conference (May 7) will unfold in New York City and showcase the well-regarded Player Protection Symposium and Compliance & Leadership conferences as well as the newly-established Earnings+More: Capital Markets Forum, organized in collaboration with +More Media.
Rasmus Sojmark, CEO and Founder of SBC said: "The goal is to leverage the momentum we gained last year when we gathered the key operators, affiliates, suppliers, regulators, and media from the North American region. We anticipate a 66% surge in delegate numbers and are focused on attracting both industry newcomers and those who missed out on the opportunity to attend last year. The early numbers are promising, and the exhibition floor is approaching full capacity, even though we had added 15 extra booths this year to meet the demand."
The exhibition floor is set to showcase a diverse lineup, with over 75 prominent companies taking the spotlight. Standout exhibitors include leading game providers like White Hat Gaming and Relax Gaming, alongside notable affiliates such as Better Collective, MediaTroopers, Spotlight Sports Group, and KeyAffiliates. Key payment providers like Trustly, PayNearMe, TransUnion, PXP Financial, and PayBrokers, operators like Betsson, risk management platforms like Kinectify, real-time content and data providers such as SportsDataIO and hosting providers like Internet Vikings will further enhance the comprehensive range of offerings, making the exhibition a must-visit for industry enthusiasts seeking the latest innovations.
The conference, spanning five stages and featuring over 300 expert speakers, will showcase a diverse selection of tracks: Leaders, Sports Betting, iGaming, Affiliates & Marketing, Payments & Tech, and Compliance & Regulation."
In terms of themes, the conference will delve into several crucial topics shaping the multifaceted nature of the industry, highlighting its intersection with technological advancements, regulatory considerations and the critical balance between innovation and responsibility. These include the recent trend of revising existing sports betting bills instead of introducing new ones, the strategic considerations for second movers within the saturated sector, the influential role of social media personalities, and the challenge of interpreting extensive big data to gain insights into customer behavior across diverse channels. Furthermore, discussions will center around the role of artificial intelligence in promoting responsible gaming practices, the ongoing expansion of iGaming in new states, the evolving dynamics of sports integrity, and the ongoing regulatory deliberations in regions such as California and Canada.
Some of the speakers that will grace the stage include Kim Barker Lee (EVP & Chief Legal Officer, Bally's Corporation), David Denenberg (SVP, Global Media Distribution & Business Affairs, NBA), Matthew Sunderland (SVP of iGaming, Caesars Digital), Dave Rivers (SVP Marketing, PointsBet Canada), Sarah Brennan (Senior Director-Compliance, BetMGM), Justin Barrett (Treasurer, Eastern Shawnee Tribe), Noam Klivitzky (VP US Marketing, 888 Holdings), Jon Steinbrecher (Commissioner, Mid-American Conference), Michael Golub (Deputy Attorney General, New Jersey Division of Gaming Enforcement), Catherine Meade (VP Community, Sustainability & Social Responsibility, OLG), Jacob Coin (Director of Public Affairs, San Manuel Band of Mission Indians) and more.
Alongside other notable event features, the SBC Awards North America* ceremony will be back on the final day, celebrating outstanding industry talent across various categories and verticals. Additionally, the third annual SBC First Pitch competition will be a key highlight, providing a platform for five industry startups to showcase their innovative ideas to a panel of judges specializing in investment and innovation. Another addition to this year's roster will be the so-called Tribal Symposium—a series of conference panels dedicated to exploring the intricate landscape of tribal gaming. One session will focus on the regulatory roadblocks in California and another one offering advice on identifying and effectively addressing signs of human trafficking in land-based casinos.
In the evenings, attendees can seize the chance to network before the main event by attending the Pre-Registration & Networking Drinks at Slate NYC on May 7. Furthermore, they can shift discussions away from the exhibition floor to a more laid-back setting at the Official Networking Party and Sports Betting Hall of Fame on May 8, followed by the Official Closing Party on May 9.
Coindraw Launches TurboPay – iGaming's Fastest Withdrawal Solution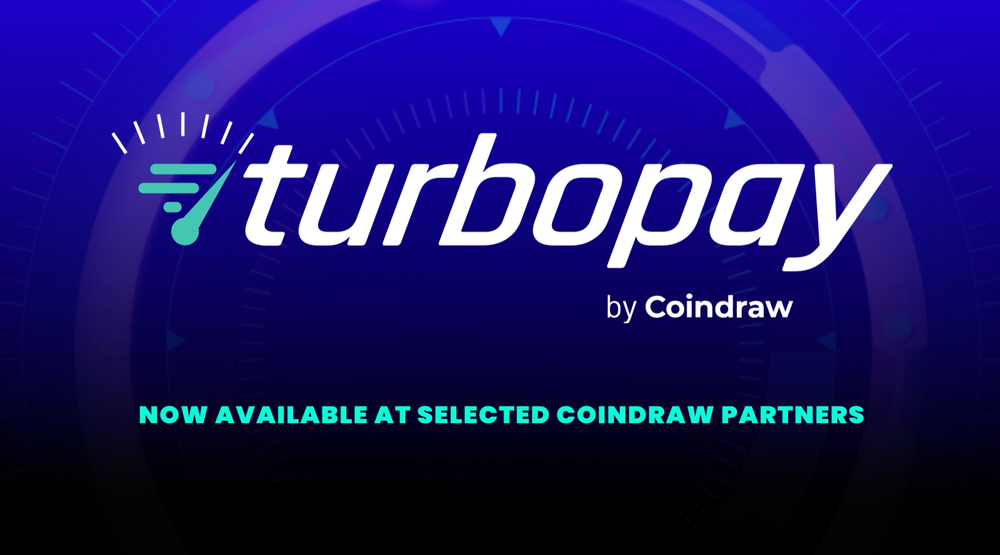 Coindraw is excited to announce the official launch of TurboPay, a groundbreaking withdrawal solution engineered for the growing iGaming space. Fusing speed, reliability, and security, TurboPay is set to redefine the landscape of crypto transactions, with it delivering near instant withdrawals unlike any other option out there.
Empowering Customers with Swift Fund Access
Collaborating with top-tier partners including Dreams and Prism, TurboPay guarantees that a staggering 90% of all withdrawal requests are processed in mere 20 minutes. All transaction requests wrap up within the hour, providing both businesses and customers an unparalleled, seamless transaction experience.
"The demand for near instantaneous withdrawals is huge, and sadly something many iGaming brands seem to overlook. By working with our partners we've created a product that meets this need for speed, TurboPay is the plugin solution that lets a site deliver almost instant withdrawals with minimal fuss." said Alexander Bowring, Head of Marketing.
90% of Transactions Processed in Under 20 minutes
While many in the iGaming world have made 'instant withdrawals' a catchphrase rather than a commitment, TurboPay emerges as a genuine solution for swift, transparent transactions, establishing a new benchmark in the gambling space.
Setting the Industry Benchmark: Statistics show that most online casinos take an average of 48 hours to process player withdrawals. TurboPay shatters this norm by completing 90% of transactions in under 20 minutes, raising the bar for the industry.
The Need for Speed: Research underlines that over two-thirds of online gamers value withdrawal speed when selecting a platform. TurboPay's dedication to completing all transactions within 60 minutes caters precisely to this demand, empowering businesses to deliver on player expectations.
Uptime and Liquidity Guaranteed: In the gaming world, downtime equals lost opportunity. TurboPay's 100% uptime promise guarantees uninterrupted operations, fortifying credibility and dependability. Both brands and players alike are assured unquestionable liquidity, 24/7 fund availability, eradicating any concerns about liquidity shortages.
"TurboPay isn't just about speed. It's a shift in how customers handle and access their funds in today's digital world. Recognizing customer challenges, we've collaboratively crafted a solution with our iGaming partners." added Bowring.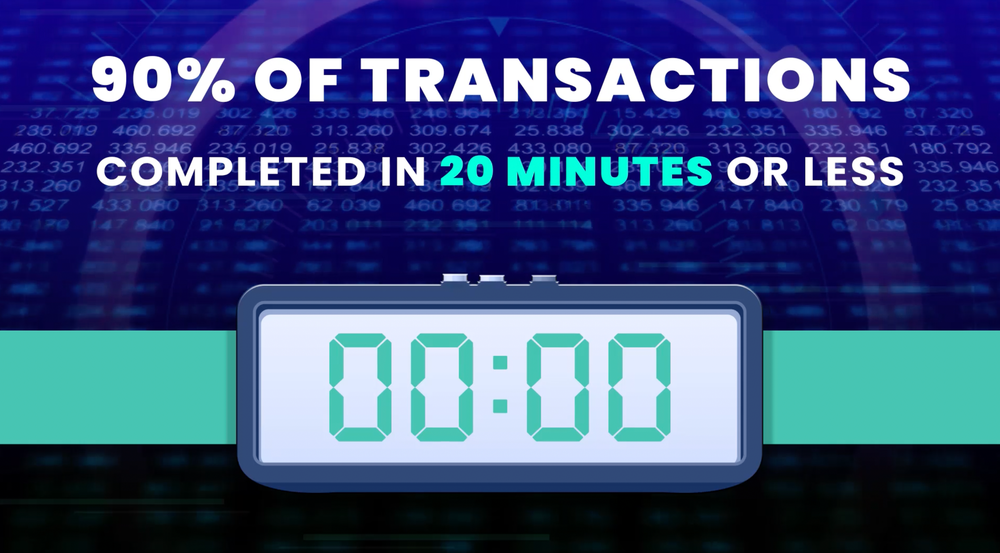 Ready to Launch
In the rapidly changing world of online transactions, TurboPay distinguishes itself through its unyielding focus on transparency and trustworthiness. By basing its services on factual insights and real player feedback, TurboPay fulfils the promise of 'instant' in the withdrawal world. "Built on the pillars of speed, reliability, and transparency, TurboPay heralds the future of transactions in the iGaming sector," states Bowring.
TurboPay will initially launch at Dreams, CryptoLoko, and Prism, with other Coindraw partners set to introduce TurboPay throughout 2024. The demand for TurboPay is high according to Bowring, "We've had countless enquiries about TurboPay implementation, so we are starting the rollout immediately with three of our most trusted partners".