Reading Time:
2
minutes
AC Milan and Sorare are delighted to announce today an exclusive multi-year partnership that sees the player-owned fantasy sports game leveraging non-fungible tokens become the Club's Official NFT Fantasy Football Game Partner, joining the Rossoneri's roster of Premium Partners.
With this new deal, AC Milan officially enters Sorare's NFT-based fantasy football game, in which users can collect, trade and play with officially licensed digital cards as part of an immersive worldwide gaming experience. Starting from the 2022-23 season, the over 2 million registered users will be able to collect, trade and play with digital cards from AC Milan, strengthening even further the connection between the international Rossoneri fans and the Club they love in the digital world.
The partnership with Sorare, a leader in the fast-growing football NFT space, offers AC Milan an important new digital fan engagement tool, which gives fans and gamers globally the platform to celebrate, share and own their football passion. It also brings a new revenue stream created through the establishment of a new game licensing category: non-fungible token licensing.
The new partnership is a significant development for AC Milan in its wider Web 3.0 strategy. The Club is moving further into the NFT world by working with experts to create unique digital experiences for its fans, which aim to give them more access, more ownership and bring them even closer to their beloved Club.
Casper Stylsvig, Chief Revenue Officer of AC Milan, commented: "We are delighted to welcome Sorare into our exclusive family of Premium Partners. Today marks the beginning of a new journey with an exciting and young brand that is at the forefront of the NFT revolution and that has been able to merge digital collectibles and fantasy sports. As an innovative Club, this is a sector that we are exploring with a clear strategy in mind, with the goal to offer our over 500 million fans across the globe with exciting additional ways to engage with their Club. That is why we are pleased to partner with Sorare and introduce their digital collectibles to our fanbase."
Michael Meltzer, Head of Business Development of Sorare added: "We're building a gaming experience fueled by passion where fans can connect with football and a global community. On Sorare, they can truly own the game. We're proud to partner with the legendary AC Milan to help them connect with fans globally through the future of football collectibles." 
Sorare combines digital collectibles with fantasy sports to bring fans closer to the game they love. Since it was founded in 2018, the company has experienced incredible demand and hypergrowth, reaching more than 2 million users around the world with 260 partnering sports organisations.
Underdog Fantasy Elevates CRM Marketing with Optimove's AI-Powered Capabilities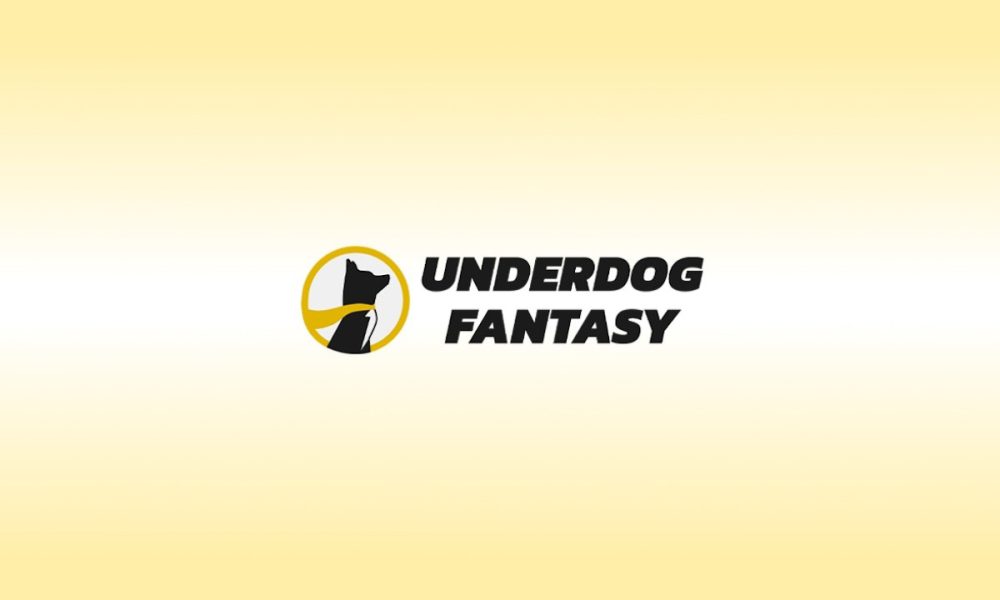 Underdog Fantasy announced it has selected Optimove, the leading CRM Marketing platform for the iGaming sector, as the brand's solution for AI-led segmentation, orchestration, and personalization at scale.
Underdog Fantasy has enhanced its CRM marketing strategy with Optimove's advanced AI marketing capabilities, reducing the complexity of large-scale marketing operations.
Underdog Fantasy gains four vital capabilities from Optimove's CRM Marketing solution that underscores its commitment to elevate player experiences:
In-depth customer insights: access unified customer data to create as many creative customer segments as they desire without relying on other teams.
Smart Orchestration: freed from manually mapping every customer journey by combining AI with business rules for smart multichannel orchestration.
Enhanced marketing attribution: measure the incremental impact of each message along the customer journey, enabling true multitouch marketing attribution.
Personalization at Scale: empowered to personalize each marketing message's audience, channel, and content levels with seamless and scalable tools.
Underdog Fantasy's platform is available in 41 states and Canada, making it a significant competitor in the fantasy sports landscape.
"We are honored to be chosen by Underdog, a clear leader in fantasy sports. They are a dynamic company in the sports iGaming industry. We are excited to support their strong momentum and rapid growth with our tools and capabilities. We will empower Underdog Fantasy in delivering personalized, tailored experiences to each player based on their preferences and needs. Our advanced AI-driven features align perfectly with Underdog's growth-focused approach. Our comprehensive CRM marketing solution, enhanced by four cutting-edge AI capabilities, is geared to ensure Underdog Fantasy creates highly personalized customer journeys, fosters loyalty and trust, and maximizes the players' lifetime value," Tomer Imber, Senior Director of Sales at Optimove, said.
"Optimove's advanced AI-driven marketing solutions will help empower us to create tailored, meaningful journeys for each player, building trust and boosting loyalty. It supports commitment to providing the best experience for our players. As we continue to grow and expand our presence in the sports gaming industry, we recognize the importance of enhancing our capabilities to meet players' growing expectations and prevent marketing fatigue," Liz Marro, Chief Marketing Officer at Underdog Fantasy, said.
DraftKings Launches "Pick6"—A Peer-to-Peer Fantasy Sports Variant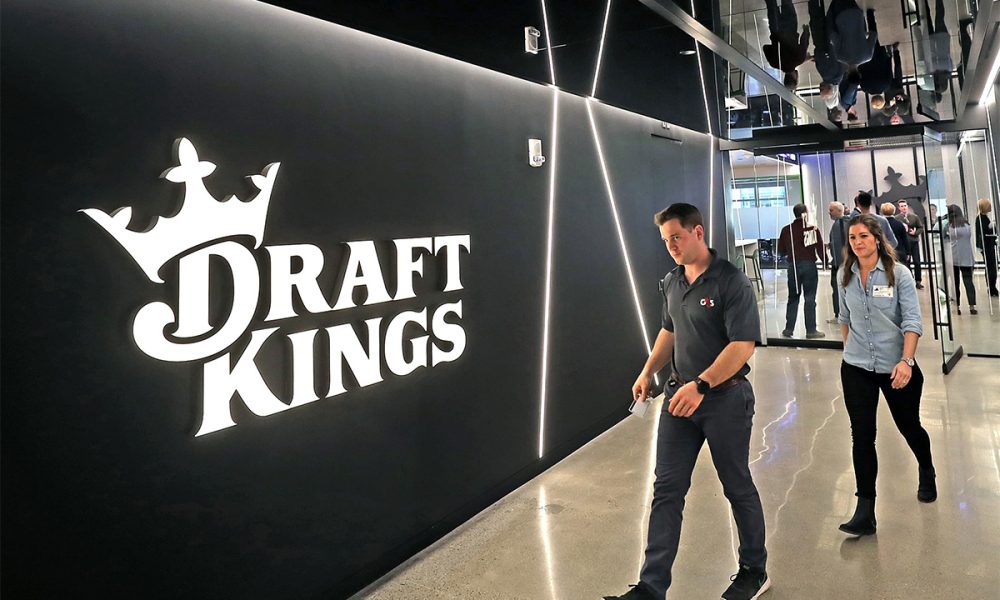 DraftKings has announced the launch of DraftKings Pick6, a new peer-to-peer fantasy sports variant. The product has launched in six states initially: Maryland, Minnesota, Oklahoma, South Carolina, Tennessee, and Wisconsin. It features player picks for NFL and NBA contests.
"For the past decade, DraftKings has defined innovation in fantasy sports. Pick6 is the next great example of that innovation—this is a homegrown, peer-to-peer product that taps into our customers' desire for fun, simple-to-play experiences tied to their favorite athletes. We are excited to give our customers another way to experience live sports by competing against each other," Corey Gottlieb, Chief Product Officer of DraftKings, said.
As with all DraftKings fantasy variants, Pick6 customers will compete peer-to-peer for guaranteed prizes. The product is simple: customers can build a lineup of two to six players from two or more teams, choosing more or less of a statistic for every athlete on their team.
Additional features within Pick6 will accompany the streamlined core gameplay, including a dynamic "My Picks" functionality that allows customers to monitor their submitted, live and finalized picks. Lineup edits, addable funds and real-time performance tracking are also all part of the product interface.
While Pick6 is DraftKings' latest fantasy sports variant, the company also recently revealed "Progressive Parlay" as an upcoming new and more inclusive feature within its top-rated sports betting product. Progressive Parlay is a regulated sports betting wager made against the house that involves placing a parlay bet on player props, with a chance to win even if one or more legs of the parlay lose.
Rivalry Corp Releases Fantasy Basketball App for 2023/24 NBA Season in Partnership with Low6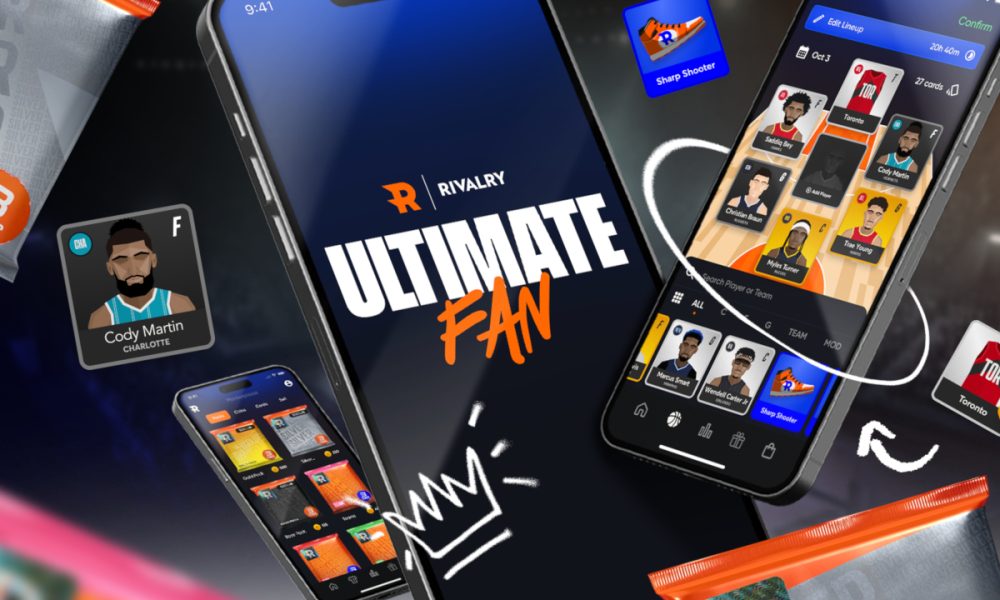 Rivalry Ultimate Fan taps into trading card culture, collectibles and local communities to engage the next generation of basketball fans throughout the 2023/24 NBA season and expand the company's position within traditional sports verticals
Rivalry Corp (TSXV: RVLY) (OTCQX: RVLCF) (FSE: 9VK), the leading sportsbook and iGaming operator for Millennials and Gen Z, today released Rivalry Ultimate Fan, a standalone daily fantasy sports app for the 2023/24 NBA season launched in partnership with Low6, a leading gamification innovator.
"Rivalry Ultimate Fan applies our Gen Z playbook to the world of fantasy sports to engage the next generation of basketball fans and strategically position our brand within a new vertical," the co-founder and Chief Executive Officer for Rivalry Corp, Steven Salz, said. "Expanding further into the traditional sports segment enables us to introduce the unique betting experience we've built to a new community of players and realize the operating leverage we see in other parts of the business among a broader audience. Low6 has delivered an innovative free-to-play product that fits well into this strategy and builds our presence in an important category."
Rivalry Ultimate Fan is a free-to-play fantasy basketball game that taps into the rise of trading card culture, collectibles and pack openings. Users open digital card packs of NBA players to create line-ups, compete in weekly contests throughout the season and win an array of prizes including NBA merchandise, gift cards and redeemable promotions on Rivalry Corp's sportsbook and casino.
Rivalry Corp will also release a collection of physical booster packs containing custom-illustrated trading cards of NBA players, Rivalry Corp's original IP and more with QR codes to claim additional prizes. This includes The Big Baller, a one-of-one holographic card that will award two tickets to the 2024 NBA Finals. Further tapping into the excitement of trading cards, Rivalry Corp will collaborate with its creator partners to livestream Rivalry Ultimate Fan pack openings to its audiences throughout the season.
"Rivalry Corp's expertise and understanding of Millennial and Gen Z customers is very much aligned to Low6's product development," the co-founder and Chief Executive Officer for Low6, Jamie Mitchell, said. "We're confident our award-winning fantasy game will drive acquisition and engagement for Rivalry Corp among a new audience while maintaining its commitment to innovation and one-of-a-kind experiences in betting."
Adding to the offline experience, Rivalry Corp will give back to basketball fans and local communities by refurbishing outdated and neglected basketball courts. The promotion will allow registered Rivalry Corp users who have bet on basketball to submit their local court to be restored in hope that it may help cultivate the next NBA star.
Rivalry Ultimate Fan will be available on iOS and Android mobile devices in a sub-set of the company's Isle of Man-licensed markets. Rivalry Corp will explore opportunities to expand the product and other similar free-to-play offerings to additional regions in the future.