The organizers are to announce Rombet, as our latest Media Partner for VIGE2017, which is going to take place in Vienna, Austria between 20-22 March 2017 at the Austria Vienna Center.
Rombet is among the new associations of the gambling market and has become the leader of its niche in Romania
Led by Dan Alexandru Ghiță, the former manager of the Romanian Lottery, The Association of Gaming Organizers Rombet aims at a different approach of this sometimes controversial, often little understood gaming industry.
The new organism will follow the protection and the promotion of its members' interests and of the investments made in the field of gambling, but also the improvement of the relations between the organizers of such games and the adequate authorities. Rombet will represent the organizers in front of national and international authorities from this field and will help the creation, the compliance and the development of the legal framework for the operation of this type of activities.
Rombet engages, for instance, upon taking measures in case of abusive state controls, involve in the laws that target the gambling field – suggest some new ones during discussions with the officials, to signal what is not right about the laws currently in effect – but also to promote professional competence on the gambling market.
Be sure to save the date and attend VIGE2017, which will be held between the 20th and 22nd of March 2017 at the Austria Vienna Center in order to hear the fresh information at the seminars which will be held within the Expo, highlight your brand for visiting delegates by booking a stand or attend and network with the leading and newcomer company representatives that are going to be present at the show.
Should you have any questions, please don't hesitate to contact us on +40 735 559 234 or by mail on [email protected].
For more details please visit the official website: www.vige.world or register your attendance here: http://vige.world/register-you-attendance-for-the-vige2017/
Exhibitor options can be contracted here: https://vige.world/book-a-stand-exhibit/
THE ORGANIZERS LOOK FORWARD TO SEEING YOU IN VIENNA!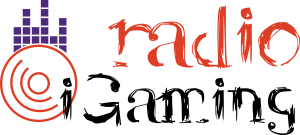 Assaf Stieglitz (Founder and owner of odds1x2.com) to share his wisdom about sports betting in 2018
7 August 2017, Budapest: The organizers of CEEGC2017 are honored to announce Assaf Stieglitz (Founder and owner of odds1x2.com) as keynote speakers at the second edition of the Central and Eastern European Gaming Conference. An event which is going to take place between 19-20 September at the Kempinski Corvinus Budapest.
Focusing on the online gambling affiliate industry in sports, casino, bingo and poker we can see that there is a similarity. Meaning that it has the same ultimate objectives which are applied across all of the products. With this said, there are different challenges that sports affiliates can face compared with gaming affiliates.
Seasonality plays an important role with sports-focused affiliates as the demand for content relating to a particular sport or event can affect the influx of new customers, depending on their sports preference and the updates they are providing to their users during these times. This applies to both affiliates and operators.
Being focused on the a sports niche you are basically set to a yearly calendar which shapes your work as a sports betting affiliate or sports betting operator during the year, and you are working to more rigid dates.
With 2 main event coming up in 2018 (Winter Olympics and the FIFA World Cup), affiliates are gearing up and starting to set up incentives to bring players towards their promoted operators.
The "Preparing for the World Cup and Winter Olympics 2018 (affiliates and operators)"  panel is scheduled to be held between 15:30 – 16:30 (Budapest Local Time) on the 19th of September (Day 1) during the second edition of the Central and Eastern European Gaming Conference Budapest. (you can view the full agenda here).
"Sports betting affiliates, Getting ready for the FIFA World Cup" is the title of Assaf Stieglitz's presentation and the topic is awaited by numerous operators that have shown their interest to attending the event.
Founder and owner of odds1x2.com, a Sports Betting Odds Comparison company which operates in partnership with many betting sites through affiliation.
Assaf's company also provides bespoke B2B services to other companies in the market.
As a Software Engineer with a deep knowledge of sports betting, Assaf started to build the core technology of the business way back in 2003 and in 2004 he launched his first affiliation site.
Since than the company has expanded and penetrated new markets – such as horse racing – while establishing a few dedicated sites for these markets.
As a veteran in the industry, Assaf has extensive knowledge and experience in the sports betting business both as an affiliate and as a service provider to other related companies.
How to secure your seat?
Early Bird Rate is set for 299 EUR an can be booked with the 50% discount until September the 3rd, 2017. Limited seating! (Online payment, Bitcoin or Bank Wire Available)
Register here: https://ceegc.eu/registration/
For more details visit the official website, www.ceegc.eu or contact the organizers directly by email ([email protected]) or by phone (0040 735 559 234).
Watch this space for more interesting updates about #CEEGC2017Budapest…
The post Assaf Stieglitz (Founder and owner of odds1x2.com) to share his wisdom about sports betting in 2018 appeared first on Eastern European Gaming – News – Interviews – Legal Market Updates – Premium Reports – Events – Directory.

Source: EEGaming.
Two major announcements from BEGE Expo and EEGS: Mark your calendars
The Balkan Entertainment & Gaming Expo (BEGE Expo) and the Eastern European Gaming Summit (EEGS) celebrate their 10th anniversary this year. Due to the big interest for both events the organizers made two major announcements – BEGE will outspread in one more hall and EEGS will start one day earlier than the announced date.
Over 50 leading companies from the industry have already confirmed their presence for BEGE Expo 2017. Well-known leading manufacturers, amongst them being Novomatic, Casino Technology, EGT, Suzohapp, BetConstruct, Interblock, Merkur Gaming, APEX, Alfastreet Trade, Nsoft, JPL and CPI, as well as new participants, such as the leading sports betting company Bet3000 (IBA-Entertainment Ltd.), EXEFEED, Quixant, Zitro, Change Italia s.r.l., Gamebridge Casino Equipment, JCM Europe GmbH, nano Vo sp. Z o.o., Berkotech Kft. and others will exhibit their latest solutions at this year's BEGE. The great interest for the event forced the opening of new hall, thus making the 10th edition of BEGE Expo the biggest so far.
The registration is already open so you wouldn't want to miss the chance to register.
Another newness that BEGE Expo 2017 will present is the special Affiliate zone. Following the expansion of the online business in the region, this year the exhibiton will create space for online operators and affiliates from the region to interact and create business partnerships. Affiliate program providers will be able to book their own space in the zone and all affiliates will be admitted for free.
EEGS also promises to reach new heights this year. Reschedule your calendars, because EEGS 2017 will start on 20th of November – one day earlier than intended. This year's EEGS will continue to follow its main aim – to present the most recent updates from the region, including the countries Serbia, Romania, Greece, Bulgaria, Albania, Slovenia, Montenegro, F.Y.R of Macedonia, the Czech Republic, Slovakia, Poland, Turkey and Croatia.
Separate sessions will be dedicated to Sport Challenges, Impact on gaming operators by Anti-Money Laundering Act, GDPR and online gaming. Day 3 will be focused on Tourism & Gaming, Responsible Gaming Academy and marketing topics.
BEGE Expo and EEGS have gradually established as a center for the gaming and entertainment industry in Eastern Europe and for 10th year in a row will be the place where professionals from the field come in order to expand their business, exchange knowledge and promote new products. For any updates you may follow the official websites of the events: eegamingsummit.com and balkangamingexpo.com
 …
The post Two major announcements from BEGE Expo and EEGS: Mark your calendars appeared first on Eastern European Gaming – News – Interviews – Legal Market Updates – Premium Reports – Events – Directory.

Source: EEGaming.
BetConstruct as lanyards sponsor of Prague Gaming Summit
We are delighted to announce the support of BetConstruct, who over the last year has shown a great commitment to bringing together industry peers and helping spread information about regulatory updates and hot topics. BetConstruct will be the exclusive lanyards and badge sponsor at Prague Gaming Summit, an inaugural event in one of the newly regulated gambling markets of Eastern Europe. The conference will take place between 8-9 June, 2017 at Andel's by Vienna House Prague.
Below you will find the description of the company and make sure you contact them to set up a meeting in Prague, where you will get the opportunity to meet some of their representatives.
BetConstruct is an award-winning developer and provider of online and land-based gaming solutions with development, sales and service centers in 14 countries.
BetConstruct's innovative and proven offerings include an extensive range of market-leading products and services, including Sportsbook, eSports, Sports Data Solutions, Retail Betting Shop Solutions, RNG Casino Suite & Live Dealer Casino,  VR Casino, Poker, Skill Games, Fantasy Sports, Social Platform and more.
All partners benefit from the BetConstruct Spring platform with its powerful back office tools and all-inclusive services that empower operators' growth and help contain their costs. From stand-alone set up to turn-key and white label solutions, BetConstruct offers its partners unfettered opportunity to succeed.
For more information, please visit BetConstruct website at www.betconstruct.com.
+44 203 709 9010
[email protected]
[email protected]