The Esports Awards, the most prestigious night in the esports calendar, is excited to unveil the finalists for this year's Pro, On-Air Talent, and Journalism categories which include the likes of Fnatic, Amjad "AngryBird" Al-Shalabi, and Yinsu Collins with voting now live. This year's Esports Awards, taking place across the 29th and 30th of November, will be hosted by the most innovative and technologically advanced nightclub in Las Vegas, Zouk.
The finalists were announced live across the Esports Awards broadcast platforms, including their Twitch.tv channel by American Esports Host Daniel "dGon" Gonzales, Rocket League Caster and Content Creator Elyse "Herculyse" Herrera, Esports Caster Phil "EEVisu" Visu, and Esports Hosting royalty James "Dash" Patterson.
The Esports Awards will also host PWR UP Las Vegas, held at the luxurious Resorts World Las Vegas. PWR UP Las Vegas is the ultimate esports, tech, and gaming conference. Headlining the event is the groundbreaking Esports Awards Open, a golf tournament blending networking and entertainment with top-tier industry executives and celebrities. PWR UP Las Vegas promises to be an electrifying event that defines the future of esports, tech and gaming, powering up passion within the industry.
The full Pro, On-Air Talent and Journalism finalists are as follows:
Pro
Esports Team of the Year
Team Vitality – CS:GO
Team Vitality – Rocket League
Fnatic – VALORANT
Evil Geniuses – VALORANT
New York Subliners – Call of Duty
JD Gaming – League of Legends
w7m Esports – Rainbow Six Siege
Echo – ML:BB
Gaimin Gladiators – DOTA
TSM – Apex Legends
Esports Organisation of the Year
Team Vitality
LOUD
Team Liquid
G2 Esports
Gen.G Esports
Karmine Corp
Moist Esports
100 Thieves
Optic Gaming
NAVI
NRG
Esports Coach of the Year
Danny "Zonic" Sørensen
Victor "Ferra" Francal
Christine "Potter" Chi
Ehsan "DREAL" Javed
Igor "igoorctg" Santos
Renzo "Renzo" Oemrawsingh
Jan "Swani" Müller
Aske "Cy-" Larsen
Yoon "Homme" Sung-young
Esports Breakthrough Player of the Year
Alexis "Zen" Bernier
Max "Demon1" Mazanov
Thomas "Scrappy" Ernst
Kim "D0NGHAK" Min-sung
Kim "Peyz" Su-hwan
Anders "Vejrgang" Vejrgang
Martin "Yike" Sundelin
Esports PC Player of the Year
Nikola "NiKo" Kovač
Cho "Maru" Seong-ju
Mathieu "ZywOo" Herbaut
Quinn "Quinn" Callahan
Nemanja "Hunter" Kovač
Zhuo "Knight" Ding
Emir "Alfajer" Beder
Max "Demon1" Mazanov
Phillip "ImperialHal" Dosen
Jung "Chovy" Ji-hun
Esports Controller Player of the Year
Alexis "Zen" Bernier
Paco "HyDra" Rusiewiez
Zain "Zain" Naghmi
Matthew "KiSMET" Tinsley
Mashita "acola" Hayato
Amjad "AngryBird" Al-Shalabi
Finlay "Rise" Ferguson
Jack "ApparentlyJack" Benton
Arslan "Arslan Ash" Siddique
Phillip "ImperialHal" Dosen
Esports Mobile Player of the Year
Mohamed "Mohamed Light" Tarek
Frederic "Bennyqt" Gonzales
Gaku "Gaku" Mukai
Erik "Joker" Granström
Burenbayar "TOP" Altangerel
Tensai "Tensai"
Peng "Fly" Yunfei
On-Air Talent
Esports Colour Caster of the Year
Marc "Caedrel" Robert Lamont
Dan "Gaskin" Gaskin
Josh "Sideshow" Wilkinson
John "JohnnyBoi_i" MacDonald
Mohan "Launders" Govindasamy
Thomas "Chance" Ashworth
Ioannis "Fogged" Loucas
Dominik "Lacoste" Stipić
Chad "Spunj" Burchill
Michael "Hypoc" Robins
Esports Desk Analyst of the Year
Mimi "aEvilCat" Wermcrantz
Tyler "Tbates" Bates
Barento "Raz" Mohammed
Alyssa "Allycxt" Parker
Anthony "NAMELESS" Wheeler
Mira "Ephey" Riad
Alex "Mauisnake" Ellenberg
Kale "Genome" Morton
Mathieu "Maniac" Quiquerez
Esports Host of the Year
Alex "GoldenBoy" Mendez
Eefje "Sjokz" Depoortere
Freya "Freya" Spiers
Sean "Stax" Stackhouse
Caleb "WavePunk" Simmons
Yinsu "Yinsu" Collins
Chris Puckett
Jorien "Sheever" van der Heijden
Lottie Van-Praag
Ana Xisdê
James "Dash" Patterson
Esports Play by Play Caster of the Year
Steven "Tasty Steve" Scott
Alex "Machine" Richardson
Brennon "Bren" Hook
Mark "Onset" Hatcher
Conner "Scrawny" Girvan
Brandon Smith
Callum "Shogun" Keir
Clayton "Captain Flowers" Raines
Mitch "Uber" Leslie
Bruno "BrunoClash" Veiga Lopes
Miles Ross
Lauren "Pansy" Scott
Esports Journalist of the Year
Richard Lewis
Dominic Sacco
Kevin Hitt
Alexander Lee
James Fudge
Mikhail Klimentov
Antonio Yuste
Cecilia D'Anastasio
Alejandro Gomis
"I'm continually awestruck by the incredible talent present in the esports industry. It's an absolute joy to gather everyone and create a space where we can acknowledge, celebrate, and foster growth. I'm eagerly anticipating the upcoming night of fun and camaraderie we'll share in Las Vegas this November." Michael Ashford, CEO, Esports Awards
The Esports Awards 2023 campaign key dates:
13th – 20th November: Turbo voting period–votes are worth double
20th November: Voting closes on all categories but 3
25th November: Voting closes for Esports PC Player, Esports Organisation and Esports Team of the Year
27th & 28th November: Inaugural Scholars
29th & 30th November: Esports Awards 2023
The 2023 Esports Awards is brought to you in partnership with Xfinity, Oakley, Amazon Music, Sizzle Creative, and 5GRV.
GEF Celebrates Monik Correa Bisoni's Historic Triumph at Panam Sports Awards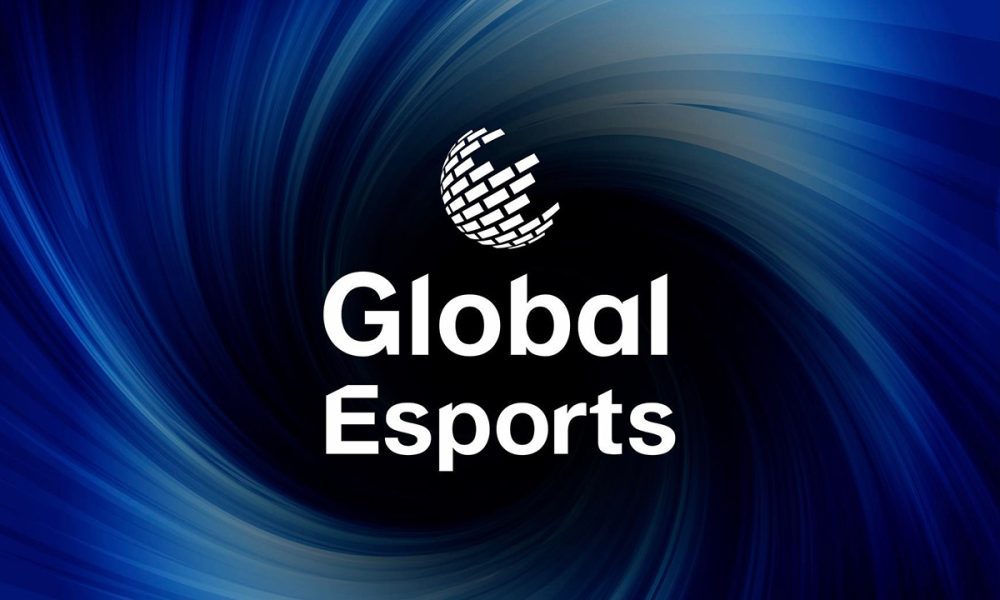 The Global Esports Federation (GEF) announced the triumph of Monik Correa Bisoni at the Panam Sports Awards 2023, securing the Best Esports Athlete Award. The prestigious 2nd Panam Sports Awards spotlight the outstanding achievements of athletes from the Santiago 2023 Pan American Games, surrounded by esteemed peers and leaders within the Olympic Movement in the Americas.
Monik, a distinguished member of the GEF Champions Circle from Brazil, etched her name into esports history by clinching victory in the Women's eFootball competition at the inaugural Pan American Esports Championships during the Santiago 2023 Pan American Games. Her journey to success also includes being crowned the eFootball Women's champion at the South American Esports Championships 2022 in Paraguay.
"The Global Esports Federation extends heartfelt congratulations to Monik Correa Bisoni for this well-deserved victory at the Panam Sports Awards 2023. Her achievements highlight the inclusive and diverse nature of esports, bringing together individuals from around the world to celebrate excellence in the digital arena," Mario Cilenti, Executive Director of Operations at GEF, said.
"I'm honored to receive the Best Esports Athlete Award at the Panam Sports Awards. This win is not just for me but for all women in esports, proving that dedication and skill transcend gender boundaries. Thank you to the Global Esports Federation, Panam Sports, and the #worldconnected sports community for this incredible recognition," Monik Correa Bisoni said.
UNITED KINGDOM TO HOST 2024 PUBG MOBILE GLOBAL CHAMPIONSHIP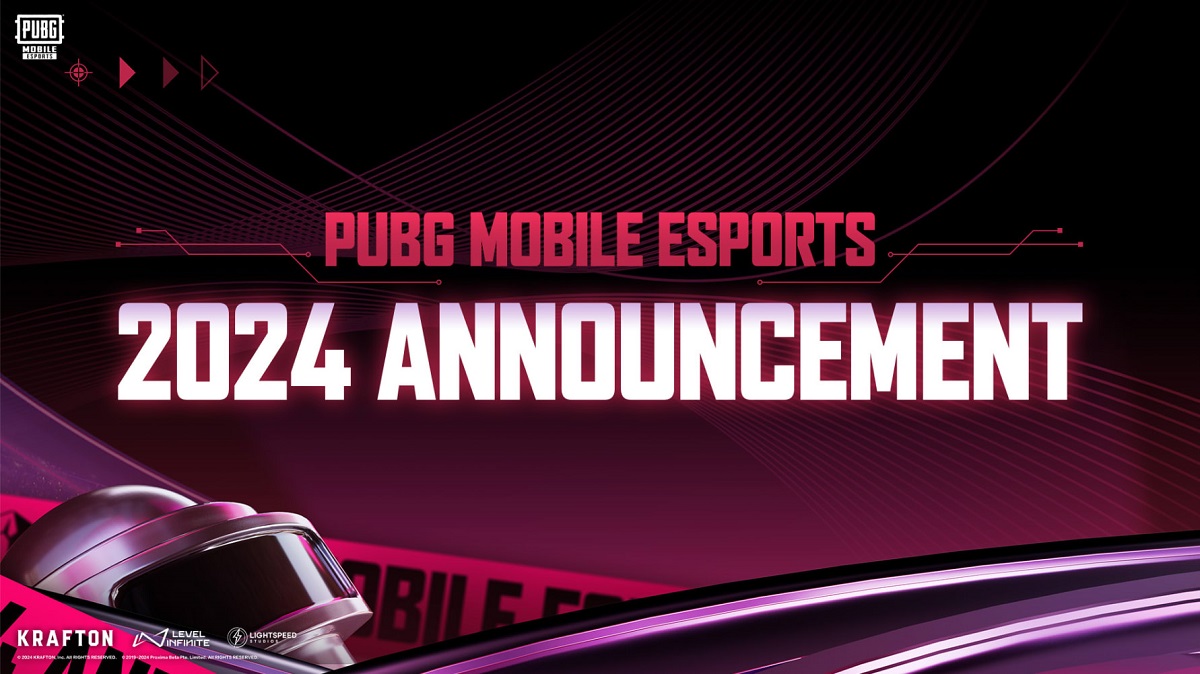 Reading Time:
< 1
minute
PUBG MOBILE Esports is thrilled to announce that the 2024 PUBG MOBILE Global Championship (PMGC) will be held in the UK, taking place live next December with a $3 million prize pool. The first time a major PUBG MOBILE event has been hosted in the UK, this tournament will bring local fans a unique opportunity to see the very best skill that the world has to offer. This news comes ahead of this year's 2023 PUBG MOBILE Grand Finals in Istanbul.
James Yang, Senior Director of PUBG MOBILE Global Esports, announced the news during the opening ceremony of the 2023 PMGC Grand Finals, with the exact UK location to be revealed at a later date. This is the first time a major PUBG MOBILE event has been held in the country and the first in Western Europe since 2018.
The highlight of the PUBG MOBILE Esports calendar, the PMGC brings together dozens of teams from around the world to compete in the ultimate showcase of talent. This year's Grand Finals are taking place this weekend in Istanbul, Türkiye, where the final sixteen teams remaining in the competition will battle it out to become PUBG MOBILE World Champion.
Joining next year's PMGC in the top tier of PUBG MOBILE Esports events, as well as next year's midseason tournament in Riyadh, Saudi Arabia, is the PUBG MOBILE Global Open (PMGO), which will take place in Brazil throughout March and April 2024 and feature a $500,000 prize pool.
DUST Identity Announces $40M Series B and Partnership with Oxygen Esports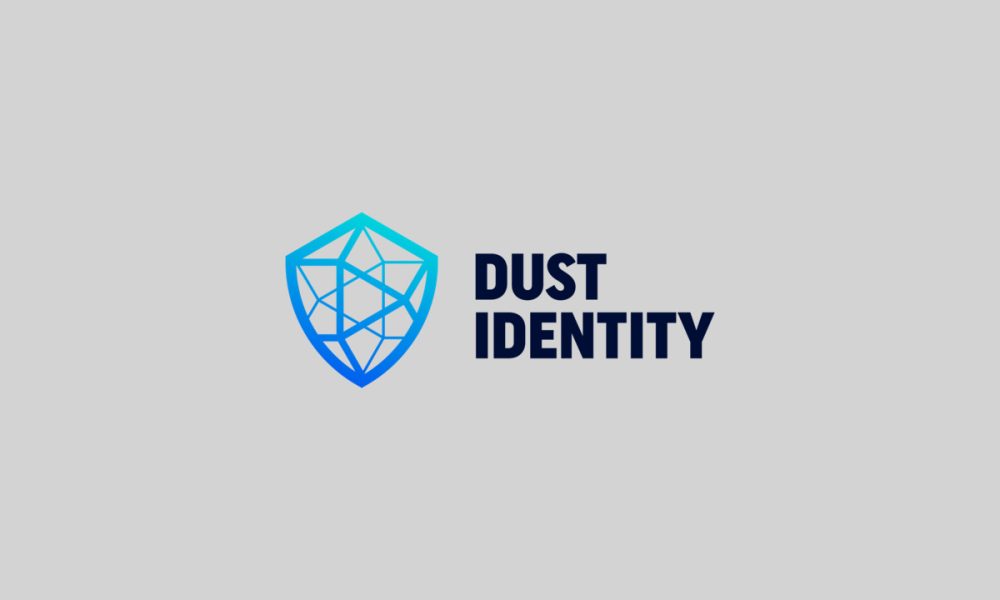 DUST Identity Inc., whose technology enables product authentication by linking physical items to their digital records, announced the launch of its mobile solution, which is fueling its growth into new industries. Initially designed for high-security applications, the company is now expanding its offerings to include the authentication of luxury goods, artwork, game-used apparel and memorabilia, and other one-of-a-kind items. This expansion comes as DUST signs a partnership with Oxygen Esports and raises $40M in Series B funding.
DUST Identity's new product line for mobile is an on-demand solution that reinforces authenticity for any physical object of value by enhancing the traceability and visibility of the object's origin. Oxygen Esports, one of North America's largest multi-title esports organizations, will leverage this new solution through a recently signed partnership agreement with DUST. This partnership comes as DUST sees keen interest from the sports and entertainment space. It also signals DUST's growing commitment to enabling organizations to build meaningful and long-lasting relationships with fans through the activation of authentic, game-used merchandise.
"The merchandise we sell reinforces our brand reputation and DUST's solution is helping us protect our brand, athletes, and fans from counterfeit memorabilia. We're looking forward to working with DUST to unlock rich omnichannel experiences for fans, as we leverage their technology," Dani Marks, CMO at OXG, said.
The partnership with Oxygen Esports and launch of the company's mobile solution follows a $40 million Series B round led by Castle Island Ventures, with participation from Amex Ventures, Kleiner Perkins, Airbus Ventures, 8VC, and others.
For new investor Amex Ventures, this round signifies an opportunity to invest in an innovative solution that can help brands enhance trust with their customers and unlock new growth opportunities.
"We all interact with many physical items daily, but largely have no proof of these items' origin. By linking a physical item to its digital record, DUST's technology provides new capabilities to track and trace an item across its lifecycle. In doing so, DUST helps unlock new customer engagement opportunities and loyalty concepts for brands across a wide range of industries," Margaret Lim, Managing Director of Amex Ventures, said.
Ophir Gaathon, CEO and Co-Founder of DUST Identity, said: "People want to trust that the products they are spending their time and money on are genuine, and the foundation of that trust comes from being able to validate an item's authenticity. Our technology provides that validation. DUST Identity has broadened its mission of protecting and connecting everything that matters by introducing our new mobile solution. We're excited to utilize our funding to deliver on this mission as we bring our technology to many new industries."