Reading Time:
3
minutes
Sweden's government has today Wednesday proposed an increase in the gambling tax, from 18 percent of GGR to 22 percent of GGR. The reason, according to the government, is that the gambling market should have stabilized since the reregulation in 2019 and that channelization is said to be high.
BOS Secretary General Gustaf Hoffstedt comments:
The announcement from the government is deeply disappointing, above all because it shows that the government does not understand or has taken to heart what kind of market it is set to govern. Even less has the government understood the vulnerable position that market is in.
We were recently able to show that channelization in the Swedish gambling market is 77 percent. Some gambling verticals, including online casino, are as low as 72 percent. The trend is also declining, in other words the channeling decreases over time.
We are already far from the state's goal of at least 90 percent channelization, and if this tax increase is approved by the Riksdag, we will soon be down to the channelization we had before Sweden reregulated its gambling market in 2019. A reregulation that took place because Sweden had such a low channelization at the time.
Sweden's government must perform much better than this. There is still time to withdraw the proposal, concludes Gustaf Hoffstedt.
The government's proposal can be found in Swedish on pages 289-290 here: https://www.regeringen.se/contentassets/e1afccd2ec7e42f6af3b651091df139c/forslag-till-statens-budget-for-2024-finansplan-och-skattefragor-kapitel-1-12- appendices-1-9.pdf
Below a Google translation of the same text:
Increased gaming tax
The government's assessment: The excise tax on gambling should be increased from 18 to 22 percent of the balance for each tax period.
The upcoming proposal should enter into force on 1 July 2024.
The reasons for the government's assessment: One of the purposes of today's gambling regulation is to protect the surplus from gambling activities for the general public by contributing to the financing of government activities. With the exception of gambling that is reserved for public benefit purposes, licensed gambling is taxed according to the Act (2018:1139) on tax on gambling. According to this law, excise duty is levied at 18 percent of the balance for each tax period. The balance is made up of the difference between the total stakes and the total payouts. A taxation period consists of one calendar month.
An increase in the tax on gambling should be well balanced to avoid a major negative impact on the proportion of gambling that takes place at the companies that have a license for gambling in Sweden. From the bill A reregulated gambling market it appears that a tax of just over 20 percent can be considered compatible with an aim to achieve a channelization rate of at least 90 percent (prop. 2017/18:220 p. 258). In that bill, however, a lower tax level was proposed for precautionary reasons. The current tax rate of 18 percent has applied since the Swedish gambling market was reregulated in 2019. The gambling market has since stabilized and channelization has increased significantly. In addition, measures have been taken to exclude unlicensed gambling from the Swedish market, which came into effect 1 July 2023 (prop. 2022/23:33). The reasons for caution when setting the tax level should therefore not be as strong now as during the re-regulation. An increase from 18 to 22 percent is judged to be at a suitable level to strengthen the financing of government activities, without it leading to too great an impact on the companies and the size of the tax base. The excise tax on gambling should therefore be increased from 18 to 22 percent.
The upcoming proposal should enter into force on 1 July 2024. The government intends to return to the Riksdag in the spring of 2024 with a proposal according to the above. The upcoming proposal is estimated to increase tax revenue by SEK 0.27 billion in 2024 (half-year effect) and thereafter by SEK 0.54 billion per year.
Relax Gaming gains transactional waiver in New Jersey and makes highly anticipated US debut in partnership with BetMGM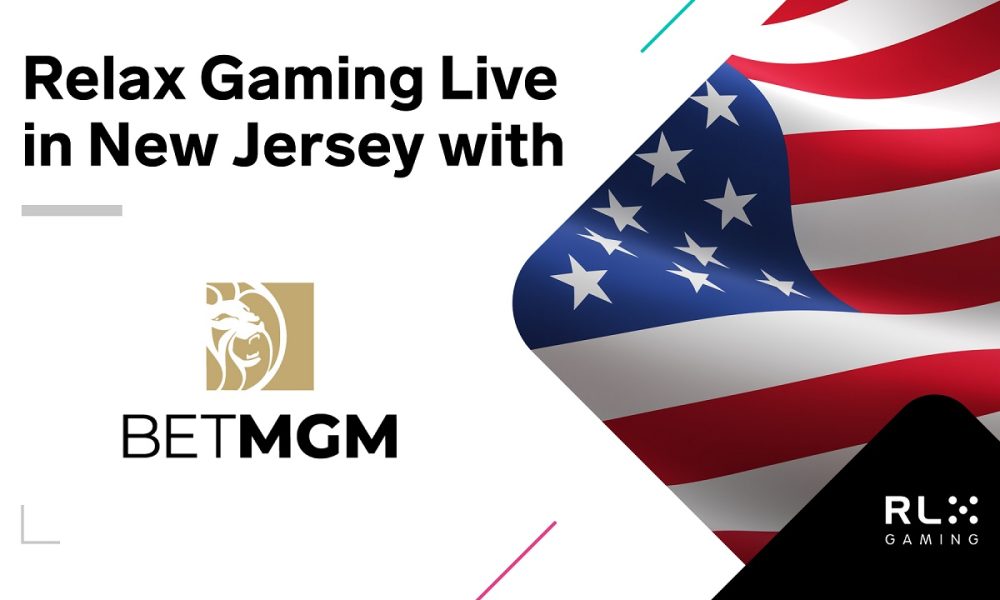 Relax Gaming, the iGaming aggregator and supplier of unique content has obtained its vendor transactional waiver with the New Jersey Division of Gaming Enforcement under its US brand name RLX Gaming.
As a result, the supplier has made its highly anticipated debut in the States and on US ground with BetMGM.
The supplier's announcement marks a significant milestone as the first state in its strategic US expansion roadmap. This debut in New Jersey is further enhanced by a formidable partnership with BetMGM, a leading iGaming and sports betting operator.
This landmark deal sees RLX Gaming's first-class in-house content made available to BetMGM customers, with The Great Pigsby and Epic Joker, amongst the first top performers to go live.
After achieving remarkable success with its debut in Ontario, Canada, a region where the supplier aims to broaden its presence, the launch of RLX Gaming in New Jersey signifies the brand's ongoing strides in realising ambitious growth plans throughout North America.
BetMGM's award-winning online casino is home to over 1,500 games and one of the largest state-by-state exclusive jackpot networks.
Simon Hammon, CEO at Relax Gaming and therefore RLX Gaming, said: "Launching in New Jersey is a landmark moment for our company. We have enjoyed many successful launches across a number of key regulated markets in the past few years, and this is one of the biggest to date. BetMGM's ethos perfectly aligns with our vision, and we expect our partnership to truly flourish."
Alexia Smilovic Ronde, Chief Regulatory Officer, added: "This debut in New Jersey and acquisition of our transactional waiver is a milestone for Relax/RLX Gaming and just the beginning of our endeavours in the next level of US regulated markets.
"This regulatory achievement reflects our commitment to meeting stringent US licensing requirements and provide best in class service on all fronts to local operators. Our team looks forward to contributing to the vibrant and evolving landscape of online gaming in the United States."
Oliver Bartlett, VP of Gaming Product & Content at BetMGM, said: "BetMGM welcomes Relax Gaming/RLX Gaming into the US iGaming market. We are honoured to be first the operator in the states to bring their diverse and engaging portfolio of games to our award-winning online casino."
Established as one of the industry's leading B2B suppliers, Relax Gaming was awarded GGA's Product Launch of the Year in February 2023 for Dream Drop Jackpots. Money Train 3 names the 2023 CasinoBeats Game Developer Awards amongst its 6 Slot of the Year titles, while the brand also won the award for Skill Games Supplier at the 2023 EGR B2B Awards along with the Innovation in Mobile award at the 2023 SBC Awards.
Relax Gaming provides more than 4,000 online casino games, from its high-performing proprietary slots to a significant, varied library of content from hand-picked third-party studios via its partnership programmes.
Everi's Michael Rumbolz Elected American Gaming Association Chairman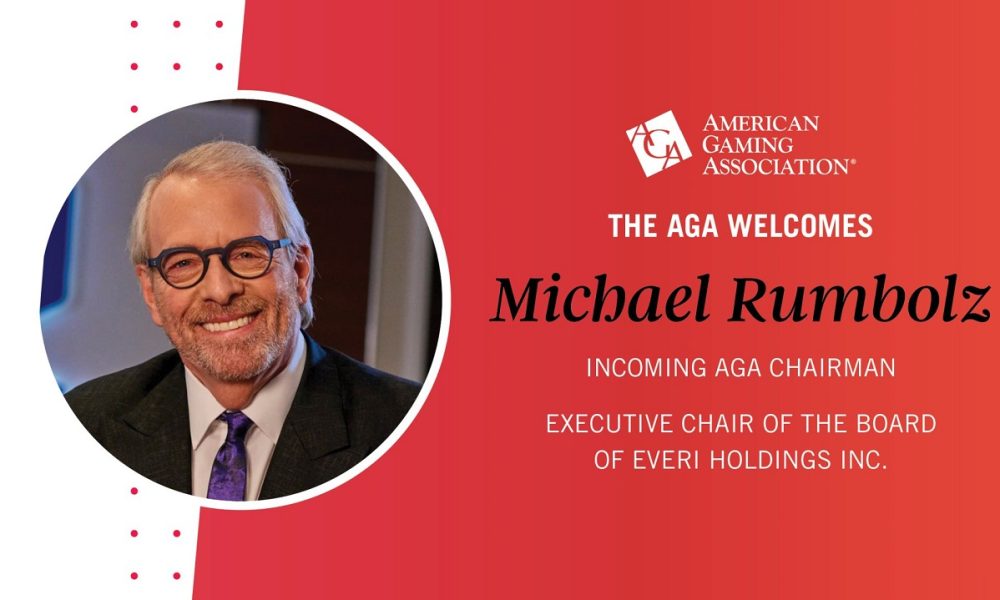 The American Gaming Association (AGA) board of directors elected Michael Rumbolz, Executive Chair of the Board of Everi Holdings Inc., as the association's new chairman. He will succeed Hard Rock International Chairman and Seminole Gaming CEO Jim Allen, who has served as AGA chairman since January 2022. Rumbolz begins his two-year term in January 2024.
"I am grateful for the opportunity to help shape gaming's future as the AGA's next chair," said Rumbolz. "From stopping illegal gambling to evolving responsible gambling, the AGA is tackling transformational issues and I am eager to build on the progress made during Jim's tenure."
Working from a busboy to the c-suite, Rumbolz's career spans all levels and aspects of the gaming industry with experience encompassing gaming equipment manufacturing and distribution; hotel and casino operations; casino fintech; digital gaming; and gaming legislation and regulation. Rumbolz previously served as President and CEO of Everi, Member and Chairman of the Nevada Gaming Control Board, and Chief Deputy Attorney General of Nevada.
"It's an honor to welcome Mike—an industry legend in his own right—as the next AGA chairman," said AGA President and CEO Bill Miller. "Mike's career as an operator, manufacturer and regulator is unparalleled and will be vital to driving meaningful progress on industry priorities."
During Allen's tenure as chairman, the AGA supported the industry's record-setting COVID recovery while working to evolve the industry's approach to responsible gaming and launching a new effort to stop illegal gambling.
"Jim's knowledge, insight and guidance have helped the AGA advance our mission and maximize our impact for the industry. He's been a trusted advisor to me, and I am thankful for his partnership over the last two years," Miller continued.
"Our industry and this association have never been stronger. I am immensely proud of our success over the last two years accelerating gaming's recovery while defining and advancing new priorities," said Allen. "The AGA is well-positioned under Mike and Bill's leadership."
GREF Launches Anti-Money Laundering Working Group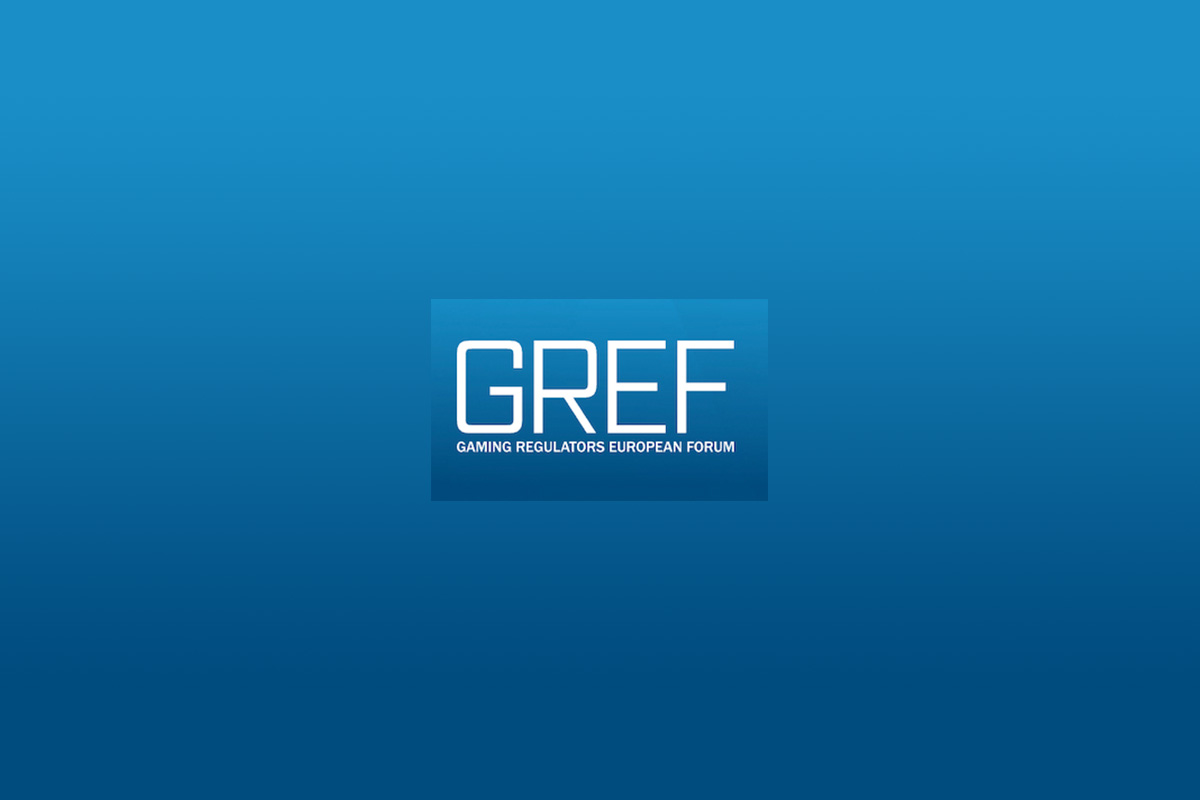 Reading Time:
< 1
minute
The Gambling Regulators European Forum (GREF) Board has taken a significant step in enhancing the exchange of information among its members on the Anti-Money Laundering matters by establishing a new working group. The creation of this new working group underscores GREF's commitment to a collaborative approach that strengthens the overall integrity and credibility of the industry.
The GREF Board has approved the appointment of Rachel Bezzina from the Malta Gaming Authority (MGA) and Christophe Vidal from the French National Gambling Authority (ANJ) as co-chairs for the AML Working Group.
The AML Working Group marks the fifth addition to the existing working groups established by GREF. It joins the ranks of the Responsible Gambling, Digital & Innovation, InfoStat and Enforcement working groups. Each of these groups plays a crucial role in addressing specific aspects of the gambling industry, collectively contributing to the advancement and sustainability of the sector.