The state of Rio de Janeiro has a disproportionally high number of real-money gamblers when you compare the percentage of players from the state making up the market share of total players in Brazil, against the population of the state of Rio de Janeiro.
Research by ENV Media, a performance-based media agency working in the iGaming industry, found that 14% of all real money gamblers in Brazil currently reside in the State of Rio de Janeiro. Yet the Brazilian 2022 census revealed that just roughly 7.9% of Brazil's total population lives in the state of Rio de Janeiro. In other words, residents of the state of Rio de Janeiro make up almost twice the number of real-money gamblers in Brazil than the numbers relating to the state's population suggest they should.
Break Down of Brazil'sd Most Populous States
With a population of 16,054, 524, Rio de Janeiro is the third biggest state in Brazil by population, behind Minas Gerais (20,538,718) and Sao Paulo (44,420, 459). According to the latest Brazilian Census carried out in 2022 by the Instituto Brasileiro de Geografia e Estatistica, Brazil's current population is 203,062, 512. That makes it the seventh most populated country in the world, one above Bangladesh and one below Nigeria.
| | | | |
| --- | --- | --- | --- |
| Top 10 States | Population | % of Population | Player Share |
| São Paulo | 44,420,459 | 21.80% | 24% |
| Minas Gerais | 20,538,718 | 10.10% | 5% |
| Rio de Janeiro | 16,054,524 | 7.90% | 14% |
| Bahia | 14,136,417 | 6.90% | 6% |
| Paraná | 11,443,208 | 5.60% | 5% |
| Rio Grande do Sul | 10,880,506 | 5.30% | 7% |
| Pernambuco | 9,058,155 | 4.40% | 5% |
| Ceara | 8,791,688 | 4.30% | 6% |
| Pará | 8,116,132 | 4% | 2% |
| Santa Catarina | 7,609,601 | 3.70% | 3% |
| Goiás | 7,055,228 | 3.40% | 5% |
What about the Other States? 
When focusing just on the top 10 most populous states in Brazil, which between them account for 77.4% of the total Brazilian population, there are some other eye-catching conclusions. Like the state of Rio de Janeiro, the state of Sao Paulo also accounts for a higher share of real-money gambling taking place in licensed online casinos based in Brazil when compared to the percentage of the overall population. But in this case, the difference is far smaller.
The state of Sao Paulo hosts 21.8% of Brazilian inhabitants and accounts for 24% of real-money players in Brazil, by far the state that houses the greatest number of gamblers in Brazil. The states of Rio Grande do Sul, Pernambuco, Ceara and Goiás all also accounted for a bigger share of the Brazilian gambling market than the share of the Brazilian population that they make up.
Goiás for example, hosts just 3.4% of Brazilians, yet players from that state make up 5% of Brazilian players who play for real cash. On the other hand, people from the states of Santa Catarina, Pará, Paraná and Bahia were in the opposite camp. In all four cases, the proportion of the Brazilian population they made up was less than the proportion they made up of the Brazilian gambling market.
Minas Gerais Residents Keep their Money in their Pockets
But the biggest discrepancy of all is related to the state of Minas Gerais. With a state population of 20,538, 718 as per 2022 numbers, it makes up 10.1% of the total Brazilian population. Yet the ENV research shows that residents of the state make up just 5% of real-money Brazilian gamblers.
That suggests that the state of Minas Gerais, whose cities include Belo Horizonte, Uberlandia, Contage and Juiz de Forma, is yet to embrace real-money gambling at the same rate as those from other Brazilian states.
OpenBet Set to Enter Highly Anticipated Brazilian Regulated Sports Betting Market with Play7.Bet Partnership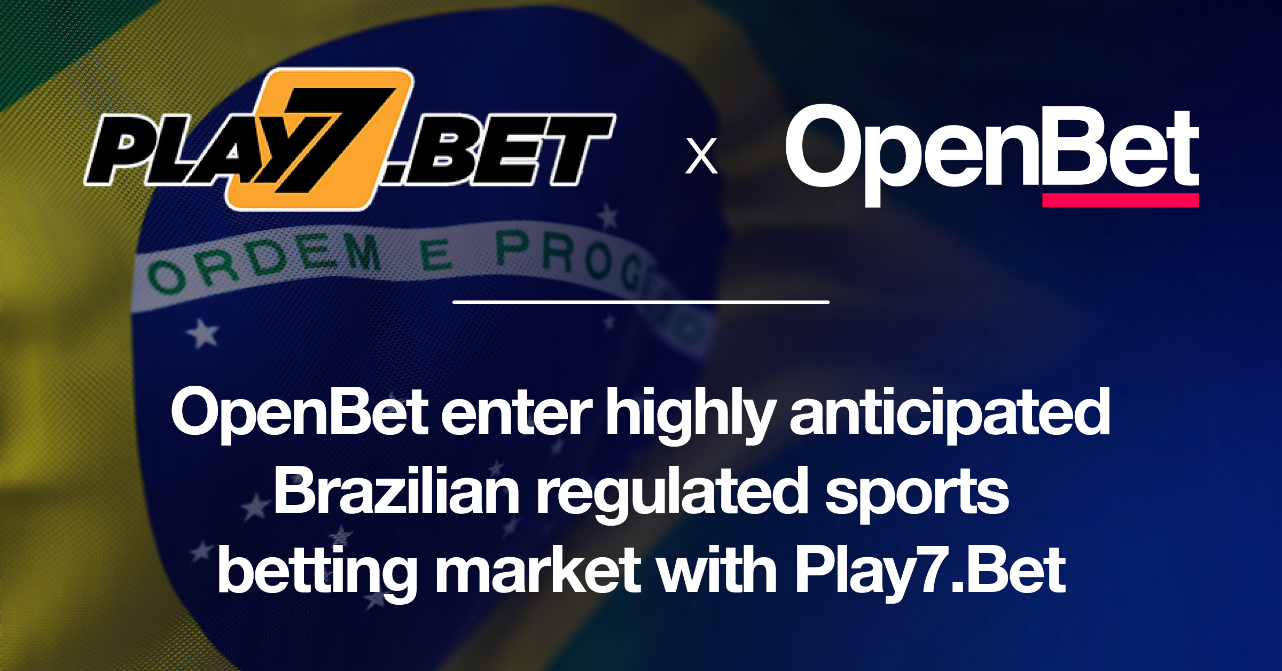 New sportsbook brand deploys company's leading platform technology to power its digital and retail offering
 OpenBet, a leading platform, trading & risk, content and services provider to the sports betting industry, has signed a major partnership with Play7.Bet, marking the company's entry into Brazil's new and highly anticipated regulated sports betting market.
It is estimated that Brazil could become one of the biggest gambling markets in the world, with data from H2 Gambling Capital forecasting the country will generate gross gaming revenues of up to $6.4 billion annually. OpenBet is fully equipped to exceed local market standards and deliver safe and exciting sports betting experiences to one of the largest regulated markets with an adult population of tens of millions of adults.
OpenBet's unrivalled modular product suite once again proves to be the trusted choice for operators looking to enter new markets and make an immediate impact. Play7.Bet will take a full stack of products and services including the company's highly versatile Betting Engine and Managed Trading Services, widely recognized for their excellence by facilitating and managing huge volumes of bets at scale on a consistent basis across the world.
In addition, the operator will utilize OpenBet's Player Account Management (PAM) technology, enabling the new sportsbook brand to provide the ultimate multi-vertical player experience by offering additional layers of promotional, customer relationship management, AML and responsible gaming tools. The PAM offers operators access to a massive and growing network of partner product and service providers, with investment in local partnerships in Brazil ensuring the best combination of global and local solutions.
Amidst these developments, OpenBet has elevated its protection capabilities through the strategic integration of Neccton, a leader in responsible gaming, AML, and fraud detection. This allows the supplier to seamlessly combine its advanced sports betting technology with cutting-edge cloud and AI features, taking its commitment to player protection to the next level.
The collaboration with Play7.Bet further demonstrates the company's ability to supply its industry-leading and comprehensive range of technology, content and services to operators worldwide.
Jordan Levin, CEO at OpenBet said: "We are very excited to have signed a deal with Play7.Bet. Our sports-first approach to product – platform development is unique and with 25 years of success entering and developing regulated markets, OpenBet is in the perfect position to help partners like Play7 win in this market.
"From the very first days of the UK market through Greece, Australia and the U.S., it has always been clear that investing in and partnering with competent local companies with coherent and compelling plans, is a strong foundation for success in new markets. For this reason, we are pleased and honored to have been selected to work with Play7 in Brazil."
Moises Deiab, CEO at Play7.Bet said: "We are very proud and excited to be partnering with OpenBet. OpenBet is well known for having the most complete and scalable sports betting products and services in the world and their value to us will be critical.
"It was also crucial to us to be working with a company that has always demonstrated its commitment to responsible gaming, player protection, local investment and regulated markets. We have big plans for the market and OpenBet is at the heart of them."
BMM Testlabs Receives First Brazilian License in Paraná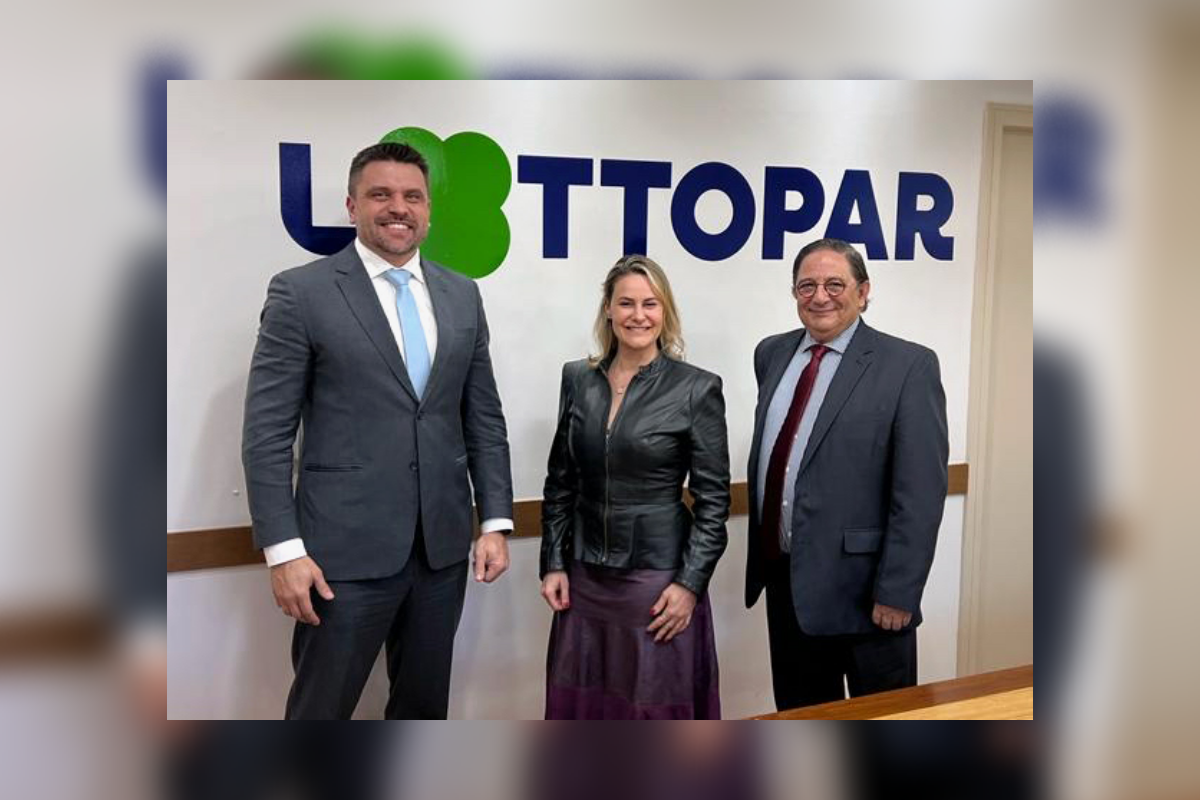 BMM Testlabs, the world's original gaming test lab and product certification consultancy, is pleased to announce that BMM Testlabs Spain has been approved as a testing and certification laboratory for the games and lottery industry by Paraná; State Lotteries.
Marzia Turrini, Executive Vice President, EURSAM, commented: Paraná State Lotteries (LOTTOPAR) initiated a public call for accreditation earlier this year, inviting interested laboratories to apply for the license to serve in this jurisdiction for betting and lottery games. This is the first jurisdiction regulating laboratories in Brazil, which demonstrates understanding of the importance of the testing and certification of gaming devices in the region. BMM is excited for the opportunity to serve in this Brazilian jurisdiction and would like to thank LOTTOPAR for their support during the application process.
Paraná State Lotteries signed an accreditation agreement authorizing BMM Testlabs to collaborate with lottery and fixed-odds betting operators, including sports betting, for the purpose of testing and certifying gaming products and systems. This accreditation extends to electronic games, lottery systems, gaming machines, online platforms, and other related components.
The accreditation signing ceremony on Friday, September 15, 2023, was attended by Daniel Magarios (Sales Manager for South America, BMM Testlabs), Analice Castor de Mattos (lawyer representing BMM Testlabs Spain), Daniel Romanowski (Chief Executive Officer, LOTTOPAR), Rog&#e9;rio Nogueira (Chief Financial Officer, LOTTOPAR), Fabio Veiga (Chief Operating Officer, LOTTOPAR), Rafael Halila (Chief Technology Officer, LOTTOPAR), Stefanny Fernandes (Chief of Staff, LOTTOPAR), and Simone Marin Israel (Operations Directorate, LOTTOPAR).
Odds On Compliance Expands to Brazil with PlayBook Brazil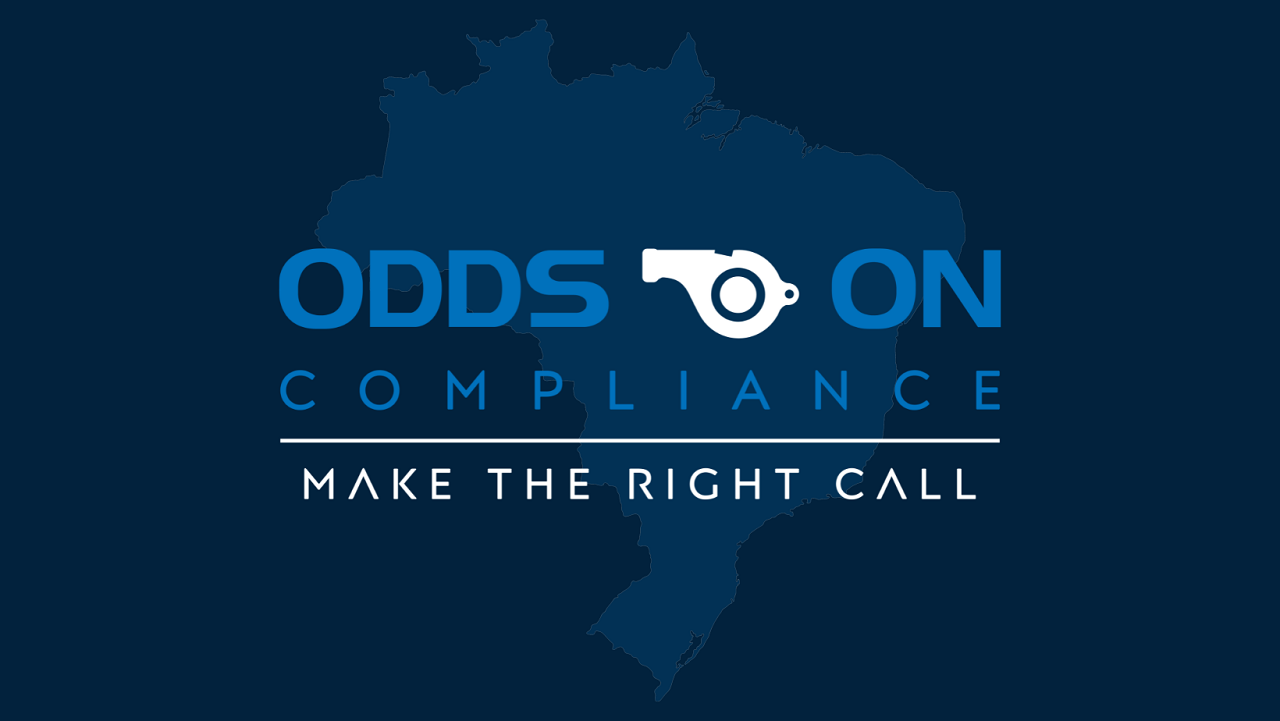 Odds On Compliance, the industry-leading technology and consultancy firm specializing in sports betting, iGaming, and gambling regulatory compliance, is pleased to announce the launch of PlayBook Brazil, marking a significant milestone as the company expands its operations into its third continent. This strategic move underscores Odds On Compliance's commitment to offering cutting-edge compliance solutions to the gaming and sports betting industry on a global scale.
Playbook provides a virtual gateway to a comprehensive collection of regulatory documents globally for markets with legalized sports betting, daily fantasy sports, iGaming, landbased, and iLottery. PlayBook features carefully curated, managed, and updated statutes, regulations, and requirements that enable businesses to stay in step with the agencies that regulate them. The enhanced offering, PlayBookAI, includes integration with the latest AI modes enhancing users' ability to search compliance questions and return responses quickly and efficiently.
PlayBook Brazil will revolutionize the compliance landscape in Brazil, a nation with immense potential in the gaming and sports betting sectors. With its comprehensive suite of compliance tools and expert guidance, Odds On Compliance aims to empower gaming businesses to thrive in the Brazilian market while ensuring regulatory compliance.
Commenting on the launch, Eric Frank, CEO and Co-Founder of Odds On Compliance, said, "We are thrilled to introduce our latest expansion into South America with PlayBook Brazil. This represents a significant step forward for our company as we continue to provide innovative solutions to the ever-evolving gaming and sports betting industry. Brazil presents tremendous opportunities, and we are committed to assisting our clients and all Palybook subscribers in navigating the complex regulatory landscape."
As part of the launch of PlayBook Brazil, Odds On Compliance is excited to announce a strategic partnership with Feijó Bertolini Advogados, a leading gaming and sports betting law firm in Brazil. This collaboration will combine Odds On Compliance's expertise in compliance solutions with Feijó Bertolini Advogados' deep knowledge of the Brazilian legal and regulatory environment.
Ricardo Feijó, Attorney, at Feijó Bertolini Advogados stated, "We are proud to partner with Odds On Compliance and be a part of PlayBook Brazil. This synergy between legal expertise and compliance solutions is essential for the gaming industry's success in Brazil. Together, we aim to provide the most comprehensive support to the industry seeking to thrive in this emerging market."
PlayBook Brazil is expected to become the go-to resource for gaming and sports betting professionals seeking to navigate the regulatory complexities of the Brazilian market while ensuring responsible and compliant operations. Odds On Compliance remains committed to fostering growth and innovation in the gaming and sports betting industry worldwide.