Reading Time:
2
minutes
Opera GX, the browser for gamers, is taking your browsing experience to a new level with Aria, the browser AI here to answer your questions, write your code, engage in banter and help you conquer the digital realm.
Aria is not your average AI – equipped with Opera's proprietary Composer architecture, Aria can not only write code, but also taps into the real-time pulse of the internet, providing you with up-to-the-minute results that can answer all of GX users' questions. With this new feature, Opera GX Early Bird users can now interact directly with a friendly browser AI who has all the latest gaming news and tips right at their fingertips.
Go ahead, ask Aria anything: "Has Starfield finally launched yet?" "Why am I so bad at Armored Core 6?" "How can I kick off my streaming career?" or even "What's the most effective way to express my disappointment in a game update without resorting to caps-lock?" You can even ask Aria to write you a custom character bio for Baldur's Gate or give you the rundown on the latest seasonal update in Diablo IV.
Hotkey-loving Opera GX users are also getting a brand new command line that allows them to use the ctrl+ / (Win) or the cmd+ / (Mac) keyboard shortcut to display an overlay and interact with Aria. Whenever a question comes to mind, they can use the command line to ask Aria a question and either interact with the browser AI's response immediately in the sidebar or go back to browsing.
Aria comes all hooked up to Opera's AI Prompts feature that was introduced earlier this year. Users can highlight any text in the browser to instantly summon contextual information and prompts that make you feel like you're having a conversation with your browser.
Unlike other browser AI solutions, Aria is a user-controlled experience – users can choose to opt in by opening the browser AI in the sidebar and log in or sign up for a free Opera account if they don't already have one. Aria is now available in more than 180 countries including the EU, in Opera GX for Windows and MacOS. It's also available in the flagship Opera browser on Windows, Mac, Android and iOS.
In order to use Aria, enable "Early Bird" in settings. The use of Aria in Opera GX is free and only requires a login to your Opera account.
Reel in the catch of the day with Playson's Pearl Ocean: Hold and Win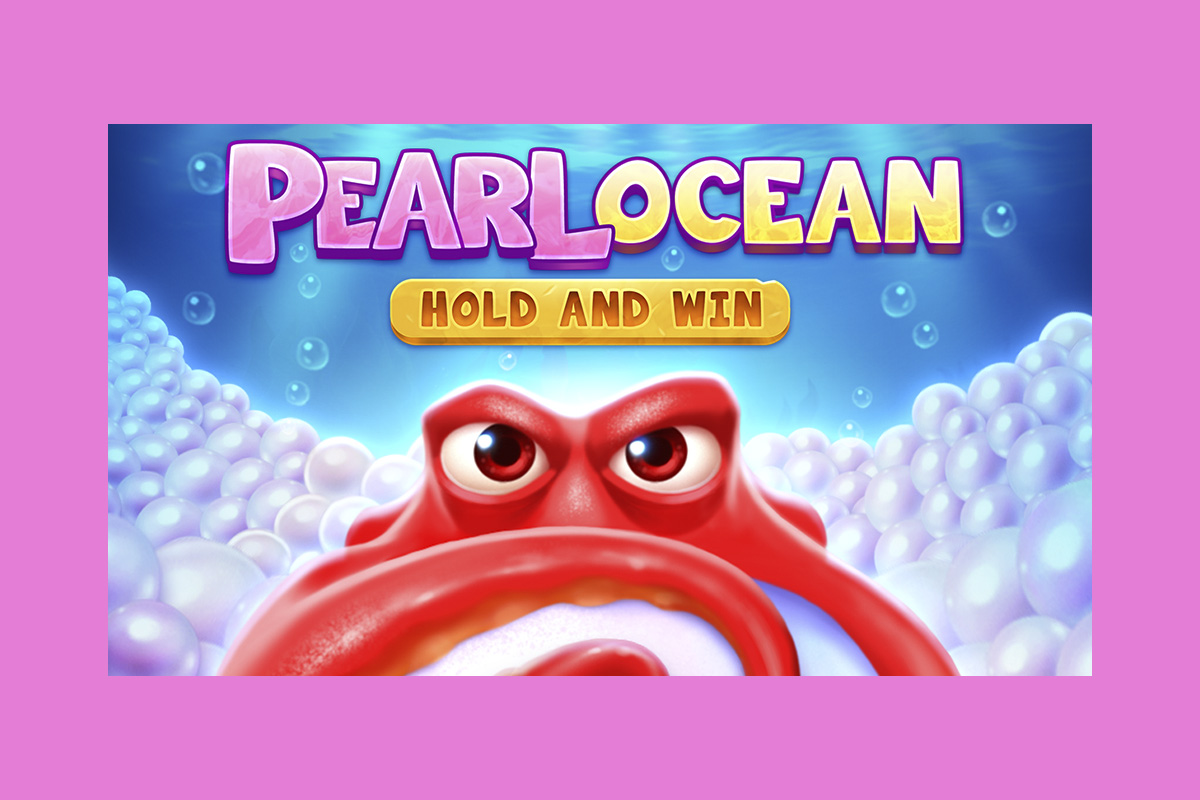 Reading Time:
< 1
minutes
Playson, the fast-growing digital entertainment supplier, has launched Pearl Ocean: Hold and Win, a fun, fish-filled title that exhibits two new key features in an underwater quest for wins.
Alongside the classic Hold and Win Bonus Game, the studio has introduced a Super version that offers increased win potential in this vibrant and colourful 5×4 slot. The elevated mode is triggered when a Super Bonus Symbol appears alongside five standard Bonus pearls in the main gameplay or Free Spins, as well as when it instantly appears during the original Bonus Game.
A tidal wave of elevated win potential also follows with the inclusion of the Boost x2 symbol, which adds the increased value twice and may land during any game mode alongside its standard counterpart.
With a multitude of game features on offer, including a Grand Jackpot worth 3,000x a player's bet, this underwater escapade further highlights Playson's ability to deliver action-packed games with an abundance of entertainment on offer.
Tamas Kusztos, CCO at Playson, said: "Pearl Ocean: Hold and Win is another fun title from us that shimmers with colour and joyful artwork as users take the plunge to discover wins at the bottom of the sea.
"Along with the Super Bonus Game and Boost x2, Pearl Ocean: Hold and Win showcases a number of distinctive elements that are set to resonate with players."
Sweden's government proposes increased gambling tax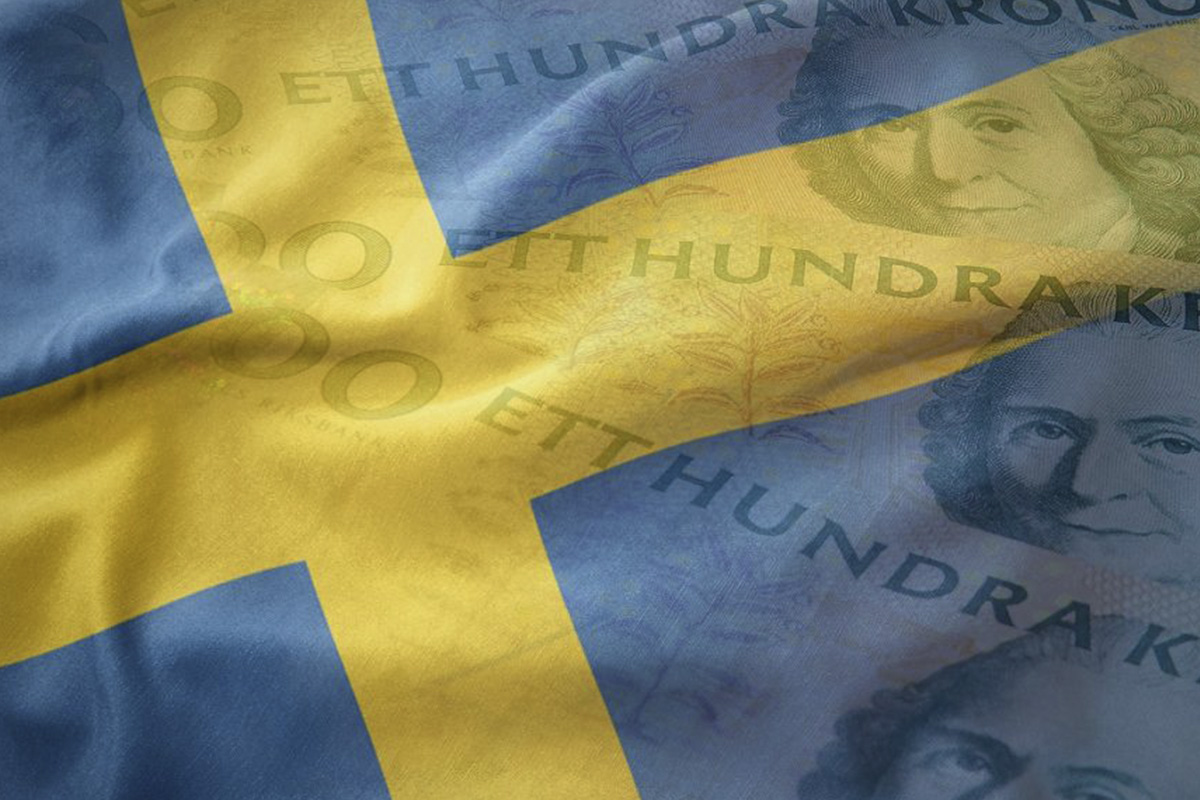 Reading Time:
3
minutes
Sweden's government has today Wednesday proposed an increase in the gambling tax, from 18 percent of GGR to 22 percent of GGR. The reason, according to the government, is that the gambling market should have stabilized since the reregulation in 2019 and that channelization is said to be high.
BOS Secretary General Gustaf Hoffstedt comments:
The announcement from the government is deeply disappointing, above all because it shows that the government does not understand or has taken to heart what kind of market it is set to govern. Even less has the government understood the vulnerable position that market is in.
We were recently able to show that channelization in the Swedish gambling market is 77 percent. Some gambling verticals, including online casino, are as low as 72 percent. The trend is also declining, in other words the channeling decreases over time.
We are already far from the state's goal of at least 90 percent channelization, and if this tax increase is approved by the Riksdag, we will soon be down to the channelization we had before Sweden reregulated its gambling market in 2019. A reregulation that took place because Sweden had such a low channelization at the time.
Sweden's government must perform much better than this. There is still time to withdraw the proposal, concludes Gustaf Hoffstedt.
The government's proposal can be found in Swedish on pages 289-290 here: https://www.regeringen.se/contentassets/e1afccd2ec7e42f6af3b651091df139c/forslag-till-statens-budget-for-2024-finansplan-och-skattefragor-kapitel-1-12- appendices-1-9.pdf
Below a Google translation of the same text:
Increased gaming tax
The government's assessment: The excise tax on gambling should be increased from 18 to 22 percent of the balance for each tax period.
The upcoming proposal should enter into force on 1 July 2024.
The reasons for the government's assessment: One of the purposes of today's gambling regulation is to protect the surplus from gambling activities for the general public by contributing to the financing of government activities. With the exception of gambling that is reserved for public benefit purposes, licensed gambling is taxed according to the Act (2018:1139) on tax on gambling. According to this law, excise duty is levied at 18 percent of the balance for each tax period. The balance is made up of the difference between the total stakes and the total payouts. A taxation period consists of one calendar month.
An increase in the tax on gambling should be well balanced to avoid a major negative impact on the proportion of gambling that takes place at the companies that have a license for gambling in Sweden. From the bill A reregulated gambling market it appears that a tax of just over 20 percent can be considered compatible with an aim to achieve a channelization rate of at least 90 percent (prop. 2017/18:220 p. 258). In that bill, however, a lower tax level was proposed for precautionary reasons. The current tax rate of 18 percent has applied since the Swedish gambling market was reregulated in 2019. The gambling market has since stabilized and channelization has increased significantly. In addition, measures have been taken to exclude unlicensed gambling from the Swedish market, which came into effect 1 July 2023 (prop. 2022/23:33). The reasons for caution when setting the tax level should therefore not be as strong now as during the re-regulation. An increase from 18 to 22 percent is judged to be at a suitable level to strengthen the financing of government activities, without it leading to too great an impact on the companies and the size of the tax base. The excise tax on gambling should therefore be increased from 18 to 22 percent.
The upcoming proposal should enter into force on 1 July 2024. The government intends to return to the Riksdag in the spring of 2024 with a proposal according to the above. The upcoming proposal is estimated to increase tax revenue by SEK 0.27 billion in 2024 (half-year effect) and thereafter by SEK 0.54 billion per year.
Wilds, Expanding Wild and Free Spins wait for those who can brave the cold and the beasts that roam the reels in the provider's latest blockbuster release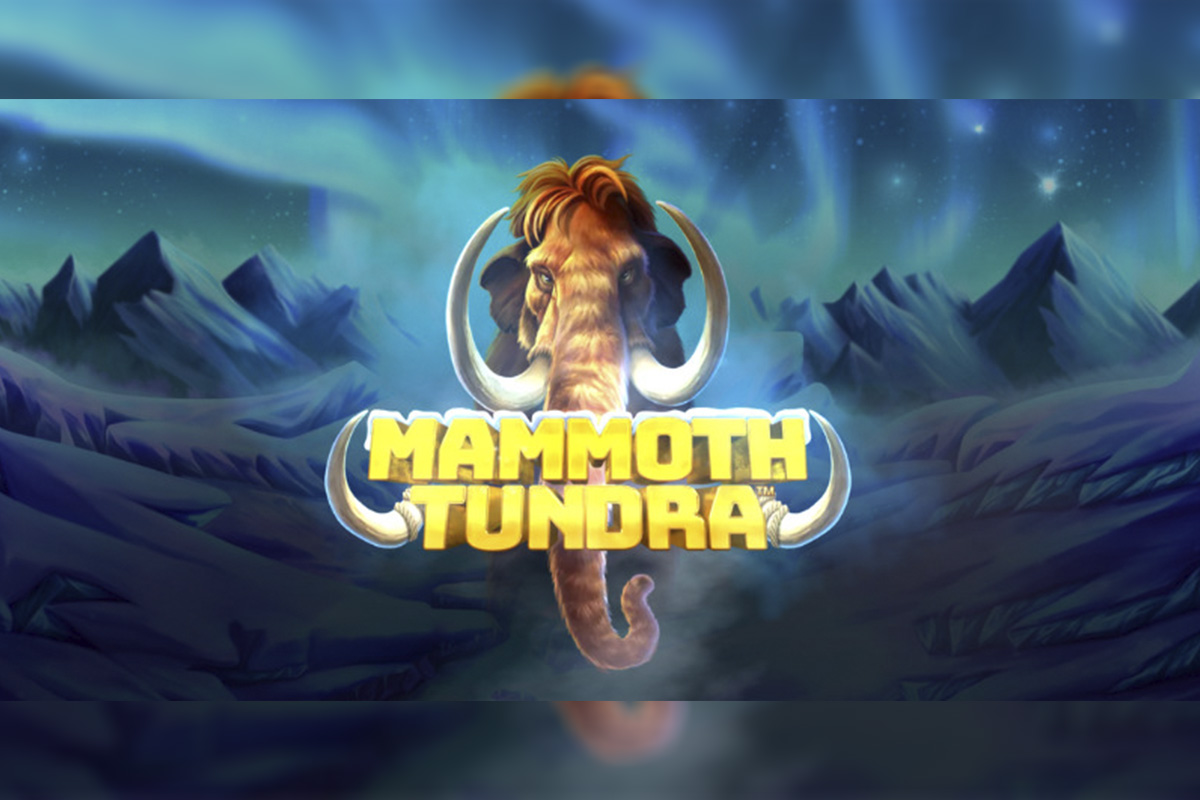 Reading Time:
2
minutes
Players are being given the opportunity to travel back in time to the ice age in the latest slot from in-demand provider, Booming Games. Those who can brace the icy winds of Mammoth Tundra will come face to face with beasts and potentially big wins.
Players must trek across the frozen reels – which take the 5×3 format – and keep their wits about them at all times. Not only can Woolly Mammoths cross their path, but so too can sabre tooth tigers and other wild animals.
There are also the Wilds that players will want to meet – these can land at any time during the base game and when they do they transform into Expanding Wilds that cover the entire reel for monster win potential.
The chilling action does not stop there. When three or more Scatter symbols drop the Free Spins bonus comes back from extinction with players initially awarded 12 Free Games. Any Wilds that land while the feature plays out Expand and add another Free Spin to the counter.
But that's not all. Expanding Wilds also upgrades all major symbols on the reels to the next highest symbol for the rest of the Free Spins. This icy blast across the big win tundra means even bigger potential payouts for players.
Mammoth Tundra really does take players back to the ice age and is the latest addition to Booming Games' growing portfolio of slots covering a huge selection of themes. It follows cold on the heels of titles like Light of Ra and Dog Heist Shift n' Win.
As with all of the provider's titles, Mammoth Tundra has been certified for launch in core regulated markets including the UK, Sweden and all Malta jurisdictions.
Moritz Blume, Director of Product at Booming Games, said: "The summer may be coming to an end and with winter on its way, there's no better time to introduce Mammoth Tundra, the latest slot from Booming Games.
"This is a game that takes the ice age theme and gives it a cool blast of bonus features including Wilds, Expanding Wilds and Free Spins to deliver plenty of beastly wins in addition to the beasts that roam the reels.
"We look forward to seeing Mammoth Tundra land in the lobbies of our operator partners and for players to begin their trek towards big wins."