Reading Time:
2
minutes
Nikola Jokić, iconic NBA Champion and NBA Finals MVP, has become the first brand ambassador of Superbet in Serbia. The ambassadorship agreement extends across all Superbet brands and CSR initiatives in Serbia.
Nikola Jokić plays centre for the Denver Nuggets of the National Basketball Association (NBA). He won the NBA Championship with Denver Nuggets in the 2022-23 season, while also being the NBA Finals Most Valuable Player (MVP) for the same season.
Furthermore, Nikola Jokić is a five-time NBA All-Star player, has been named to the All-NBA Team on five occasions and won the NBA Most Valuable Player (MVP) award for the 2020-21 and 2021-22 seasons. One of the most beloved athletes in Serbia, he was part of the Serbian basketball national team with which he won a silver medal at the 2016 Summer Olympics held in Rio de Janeiro (Brazil).
Thanassis Kanouris, Country Manager of Superbet Serbia: "We are thrilled and honored that Nikola Jokić has become part of the Superbet team. He is an amazing athlete, who stands out from everyone else, as he is the type of player who focuses on the team's objectives, a quality that aligns seamlessly with our core values.
"Nikola's reputation as one of the world's premier basketball players, with a track record of outstanding achievements, is a testament to his unique talent and global appeal. We are proud to partner with him through this ambassadorship agreement, aiming to highlight his exceptional qualities and inspire audiences through his values.
"Furthermore, having Nikola Jokić as our brand ambassador is an ideal way for us to introduce the Superbet brand and our unique entertainment products in Serbia.
"Unity and collaboration are in our brand DNA, while Nikola's motto is that the most important thing is to assist. That makes us and him driven by the same goal: to excite millions of sports fans across the world.
"Serbia is a strategic market for Superbet's expansion in the wider European region and having such an iconic athlete in our team is an exciting opportunity and a sign of respect for local sports fans."
Nikola Jokić said: "I am delighted to team up with Superbet, a company renowned for the unique way in which they connect fans across Europe with the thrilling world of sports. As a professional athlete, I'm deeply committed to enhancing the fan experience, and that's perfectly aligned with Superbet's mission.
"The Superbet team is highly professional, while also showing great care and respect for the needs of their customers. Even more, I appreciate the importance given by the company towards responsible gaming and that was one of the key aspects which convinced me to partner up with this amazing brand.
"I believe that the passion they invest in nurturing sports communities will have a strong impact in the years to come. Together we can build a sustainable future for the Superbet brand, working on long-term plans and discovering new synergies.
"My partnership with Superbet has been nothing short of fantastic so far, and I can't wait to create exhilarating moments together for fans in Serbia and beyond."
Double Victory for Amusnet at BEGE Awards 2023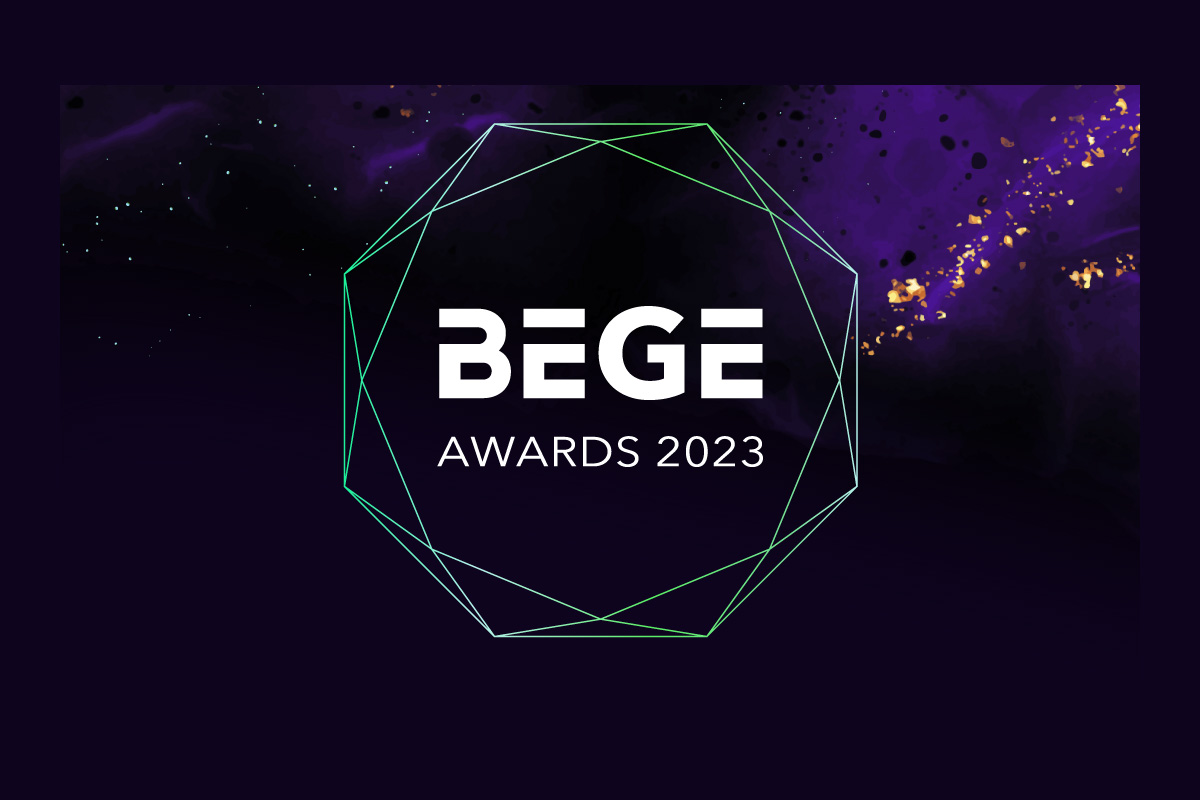 Reading Time:
2
minutes
At the 15th edition of BEGE Awards, held at the Black&White Club in the Palms Royale Sofia complex on November 21, Amusnet emerged triumphant by winning two prestigious awards: Positive Impact Campaign of the Year and Online Streaming Studio of the Year. The BEGE Awards event, organised by the Association of the Gaming Industry in Bulgaria celebrates the remarkable contributions of companies, organisations and individuals to the positive growth of the gaming industry.
Online Streaming Studio of the Year highlights the company's high reputation in the region earned by its commitment to delivering top-tier Live Casino experiences. Amusnet's Live Casino solutions have elevated the standards of interactive gaming, captivating players with an unparalleled level of engagement and excitement. Through cutting-edge technology, seamless integration and an unwavering dedication to excellence, Amusnet has proved to revolutionise the way players experience the thrill of live casino games.
The Positive Impact Campaign of the Year recognises the effect of the dedicated campaign Amusnet organised with operators' partners to boost the performance of Drops of Water slot, which was created in support of the charity: water organisation.
The promotional campaign has played a significant role in generating funds for the establishment of sustainable water hubs in various locations in Africa. The total contribution since the Drops of Water launch directly impacted the daily living of 5000+ people, providing everyday access to clean and fresh water. As a socially responsible company, Amusnet considers these results to be the most important achievement. They are empowered by a strong iGaming community that shares values and a vision for driving positive change towards achieving a more sustainable future.
Amusnet's dual victories underscore its commitment to excellence, solidifying its reputation as a key player in the dynamic world of entertainment. The BEGE Awards, integral to the larger BEGE expo event continuously contributes to Bulgaria's thriving status as a technological hub, fostering economic development and acknowledging successes in the gaming industry.
CT Interactive's Exciting New Portion of Slot Games is Certified for the Bulgarian Market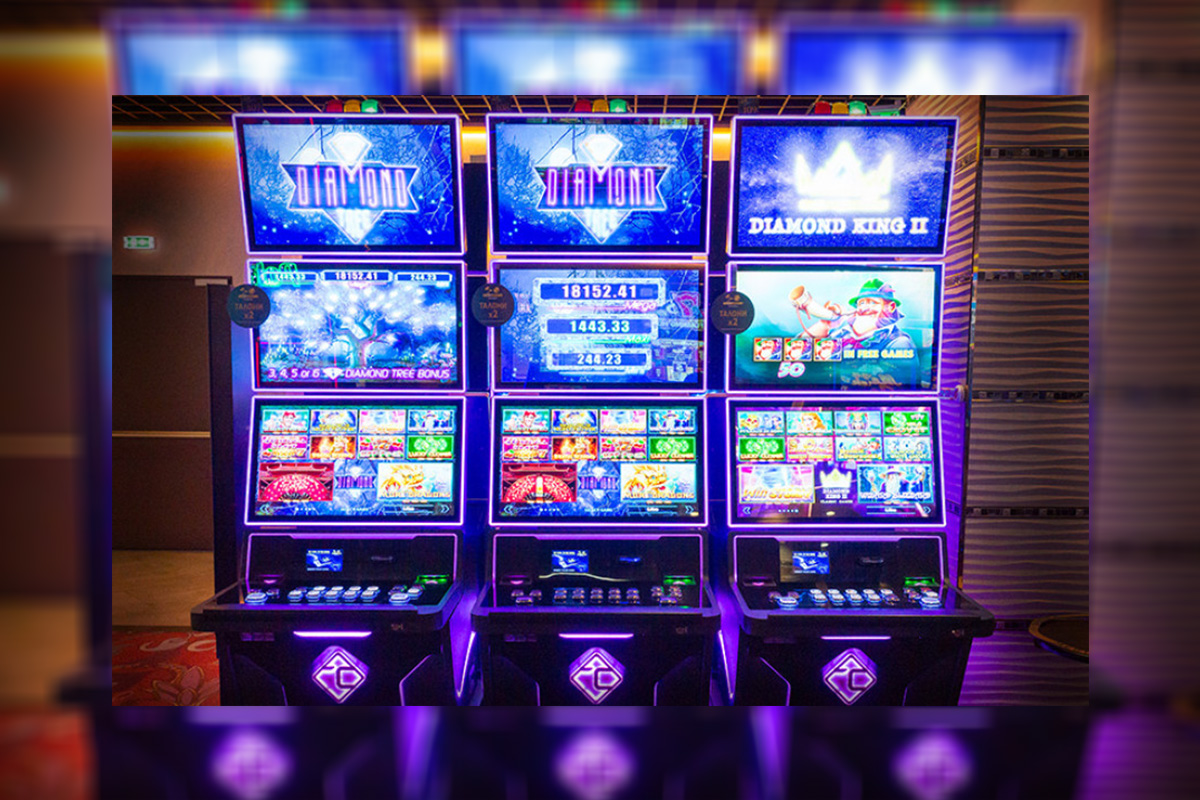 Reading Time:
< 1
minute
CT Interactive announced the release of a new portion of a captivating collection of slot games for the Bulgarian market. With an aim to deliver unparalleled entertainment and immersive gaming experiences, these exciting additions cater to Bulgarian players' preferences and interests.
"We are thrilled to introduce these amazing titles, which combine thrilling gameplay mechanics, visually striking designs, and exciting bonus features to deliver an exceptional gaming experience," Silvia Hristova, Head of CRM at CT Interactive, said.
The Bulgarian players will now have access to CT Interactive's special suite of fruit-themed slot games that offer exciting gameplay, cheerful and joyful sound effects and vivid graphics. Their fruit symbols are well-designed and instantly recognisable.
The customers will also get the chance to enjoy incredibly modern and innovative titles such as The Big Chilli, Giraffe Wild and Wizard Blizzard 5×5, a game with a unique 5×5 layout that enhances the visual appeal by allowing for more combinations and interactions on the screen. The certified list also includes games like Christmas Storm, Win Feast, The Oldest Oak and many more.
The newly certified content contains some of CT Interactive's best-selling games and it is ready for launch with the operators.
EGT Digital's X-Nave Won the "Online Platform of the Year" Prize from BEGE Awards 2023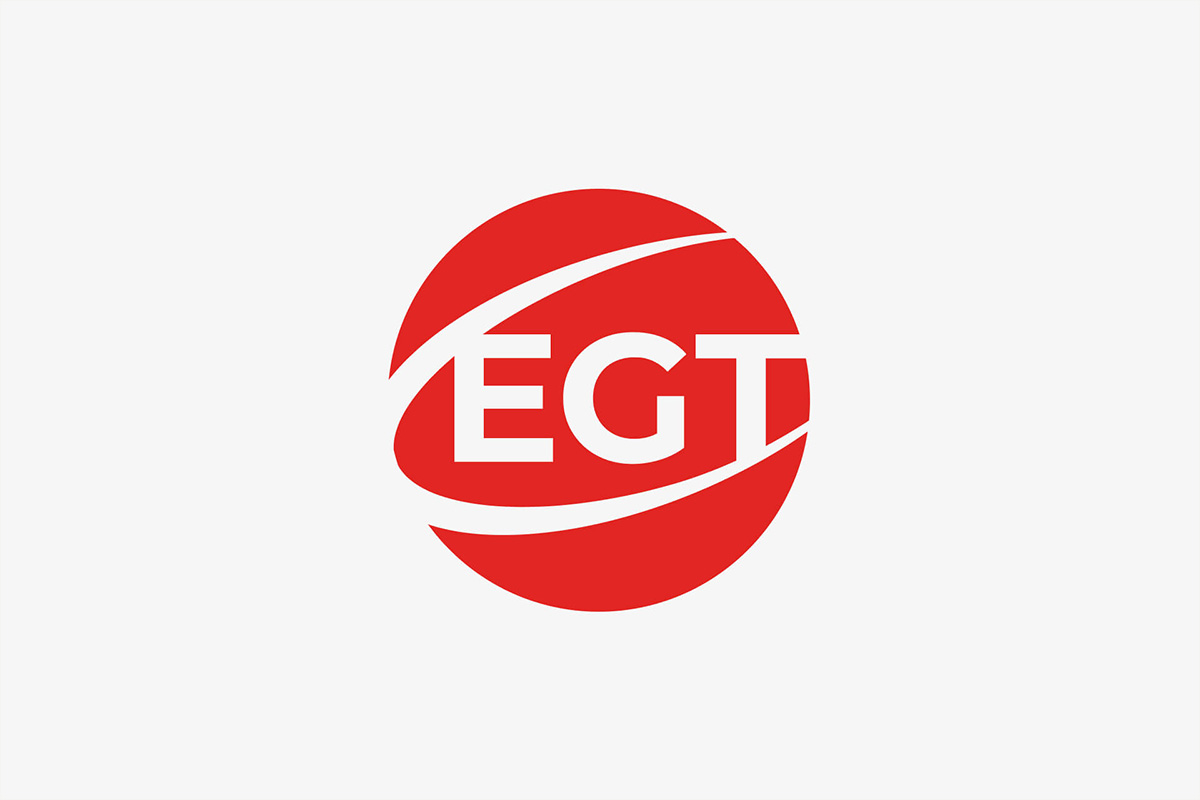 Reading Time:
2
minutes
EGT Digital's iGaming platform X-Nave was acknowledged as "Online platform of the year" from the 2023 edition of the BEGE Awards. The competition traditionally accompanies the BEGE Expo show and the EEGS conference and this year gave awards in a total of 22 categories, covering both land-based and digital aspects of the gaming industry.
EGT Digital's in-house developed "all-in-one" betting platform earned the prize, as it offers the technology and tools needed for a successful and competitive iGaming business to be built and maintained. X-Nave contains 4 main modules: CRM Engine, Sport product, Gaming aggregator and Payment Gateway.
The CRM Engine provides a wide range of player management tools and bonus features, through which casino managers are able to extend player sessions, increase reactivation, boost retention and reduce bonus costs.
The Sport product includes competitive sports and e-sports coverage, virtual gaming, real-time and reliable betting data, an unrivaled number of markets, and industry-leading accuracy.
X-Nave's Gaming aggregator gives access to over 7 000 games across more than 100 providers and enables instant revenue, operations and game offering boost. Its advanced integrated bonus features are a guarantee for endless entertainment, and the seamless integration ensures top performance and unforgettable experience for the players.
The Payment Gateway includes live reporting and monitoring, transaction and fee management, as well as an advanced rule engine for maximum efficiency and simple payment processing.
Each one of X-Nave's modules can be both part of the complete solution or operate separately as they are able to be integrated with developments of third-party providers, which makes the platform a very flexible solution.
Vladimir Dokov, CEO of EGT Digital, said: "X-Nave is designed to perform the best possible way so we can provide our customers and partners with the best product and the "Online platform of the year" award is а recognition that we successfully cope with this task."