Russia is well known for its amazing urban neighborhoods, it's art and historical significance, late-night parties, and now we can add a world-class affiliate marketing conferences to that list!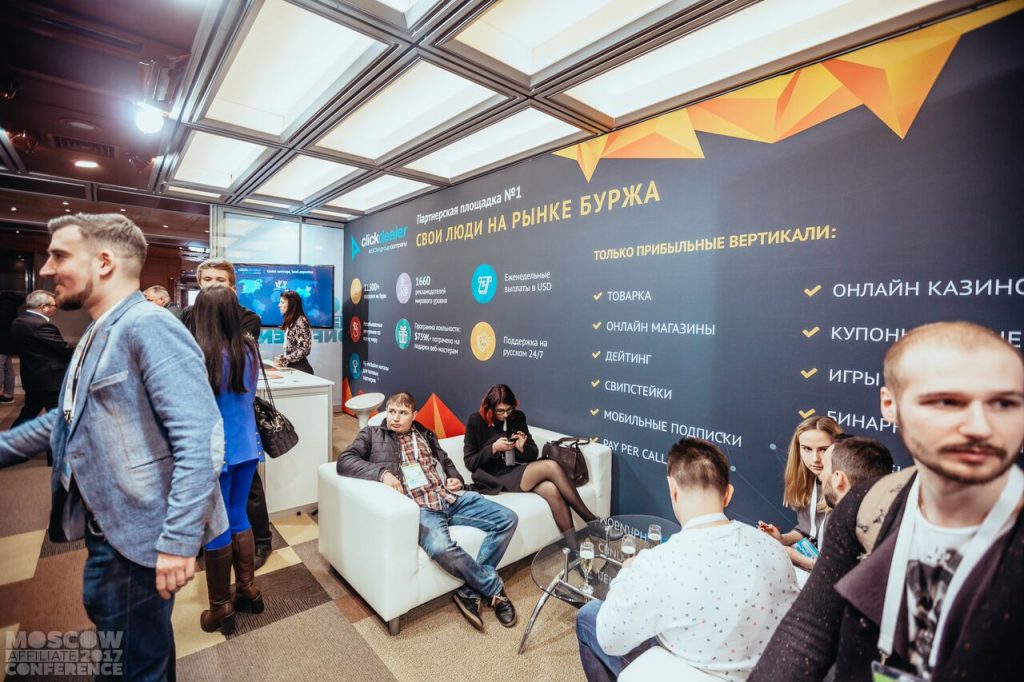 Affiliates from around the globe among the Russian affiliates discovered the exclusive insights, superior networking opportunities and awesome parties and meetups.
Some general facts about Moscow Affiliate Conference & Party 2017:
– more than 1000 attendees
– more than 180 exhibitors
– 1200 affiliates came to the hottest after party
– 300+ photos
Here are the 5 reasons why this event is one of the best affiliate conference in the world:
– It's totally new experience of communication with Russian and CIS affiliates
– You have the chance to acquire new offers and find unique traffic sources that don't appear at other events.
– The friendly atmosphere will inspire you to grow as a professional
– Advice is easy to find. Get help on your campaign or find tricks to take your success to another level.
– This conference offers an amazing opportunity to meeting people face to face, shaking their hands, and really getting to know the like-minded professionals
Find out below what the affiliates say about MAC&Party 2017:
1. "Moscow Affiliate Conference 2017 was a BLAST! Being a first-time event, we didn't know what to expect and were amazed by this event's international capacity, organization & presence. Led by Leadbit & STM, Moscow Affiliate Conference exposed the huge potential of Affiliate Marketing in Russia. No doubt, the beginning of a trend that will continue to grow. Kudos to Leadbit for this high standard experience. Special thanks to Pavel and Olga for all your help and support. Everything was perfect! See you at Moscow Affiliate Conference 2018!" AffiliaXe Team
2. "We had a great time at the Moscow Affiliate Conference by Leadbit & STM and at the Afterparty. Thank you all, an extra big thanks tot the organizers! So great to see old friends and meet new ones!" BitterStrawberry Team 
Bragg is attending the SBC Summit Latinoamérica 2023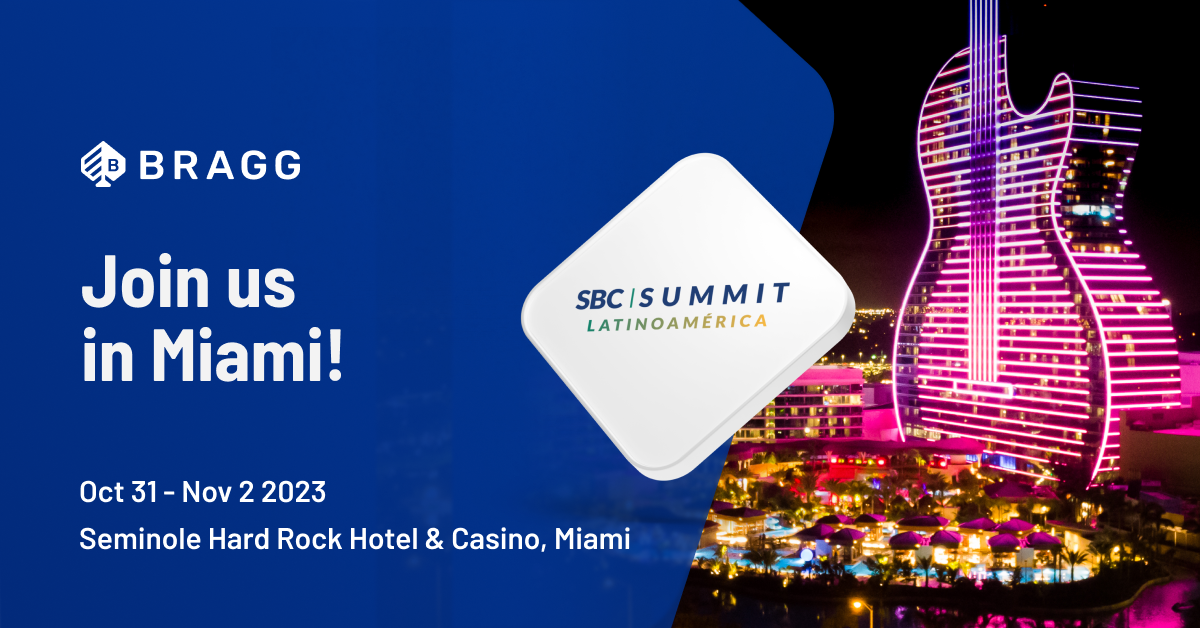 Join Bragg's team at the SBC Summit Latinoamérica 2023, the premier conference and trade show for senior executives in the region. As a trusted industry leader already licensed in Colombia, we are excited to connect with casino and sportsbook operators to discuss exciting opportunities.
Explore our complete suite of iGaming platform technology and casino content as well as our state-of-the-art gamification toolset, Fuze

, which works across sports betting and casino products offering unique cross-sell mechanics.
Don't miss the chance to meet our team at the event from September 19th to 21st in Miami.
Set up a meeting at [email protected]
¡Espero que nos vemos en Miami muy pronto!
Conferences IGaming: Discover the Key Trends in Online Gaming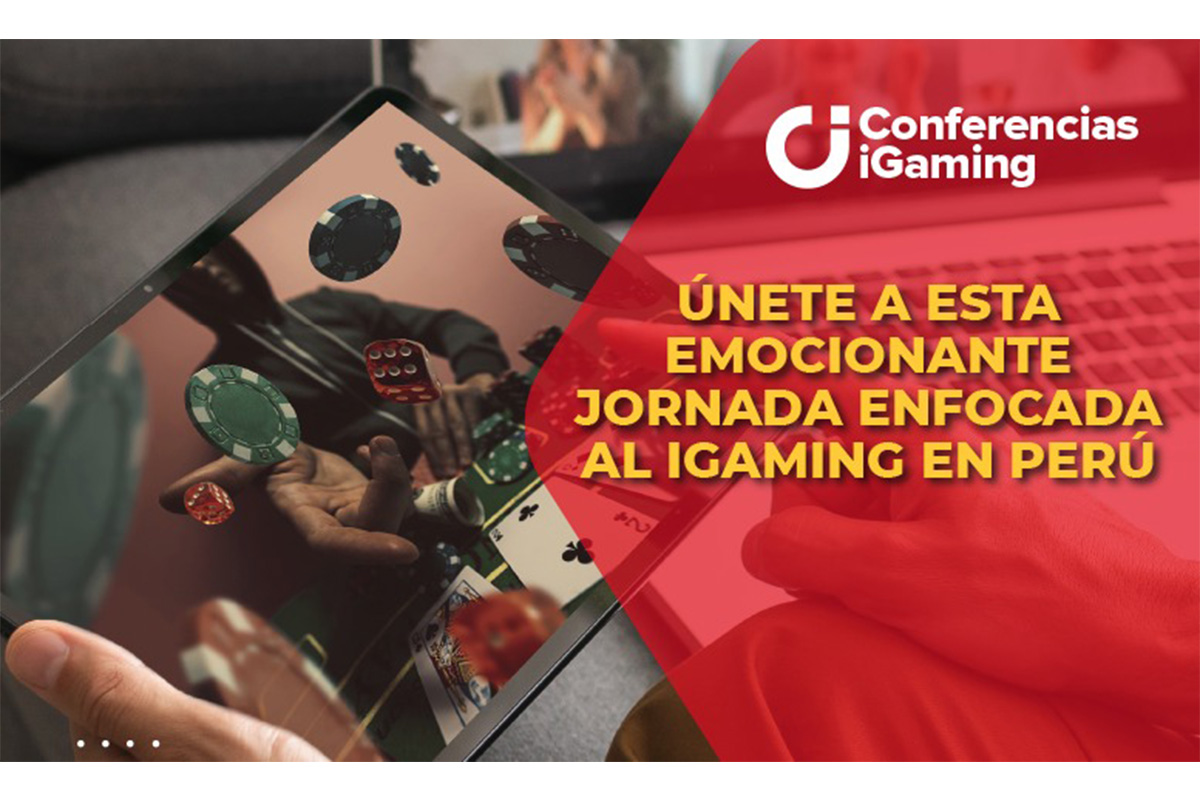 Conferences IGaming, a 100% virtual event, now has a launch date. It will take place on November 8, 2023, through its online platform.  This event promises to be a showcase for discussion and learning, addressing a series of exciting topics related to the world of iGaming, with its first edition focusing on Peru.
In this edition, five critical topics in the gaming industry will be addressed, including regulation, trends, eSports, Marketing Gambling, and user experience, among others. The conference is projected to become a vital meeting place for professionals and iGaming enthusiasts, allowing participants to delve into these key subjects and understand the ever-changing industry landscape in a digital format.
Regarding the participation of prominent panelists, Renzo Escalante, CEO of Play Advisors, one of the highlighted panelists at the event, shared his insightful observations: "Conferences IGaming is an excellent space to learn more about the industry and understand many processes that we often don't know why they occur. Today, it is crucial to delve into certain topics to comprehend the industry's movements. The era of empty strategies where players were few and easily recognizable is over; now, the universe is more extensive, and we are finally competing with the entire adult entertainment sector".
Geraldine García, Marketing Corporate at Gaming Media, the organizing company of Conferences IGaming, expressed her enthusiasm, stating: "This first edition is centered on one of the most important markets in the region, Peru. That's why we designed the virtual conferences to continue educating ourselves and exchanging ideas from anywhere in the world about the iGaming market and the best in the industry. We already appreciate everyone's attendance; it will be a day full of knowledge".
Conferences IGaming aims to be an essential platform for understanding the latest trends, strategies, and challenges in the iGaming industry in Latin America. Participants can connect from anywhere in the world, making the event accessible and appealing to a global audience.
SAGSE Latam in Buenos Aires to feature 47 conferences, 300 brands, new segment for the affiliate market
The gambling industry is preparing for the upcoming 31st edition of the SAGSE Latam international exhibition, which will take place on April 19th and 20th at the Hilton Buenos Aires Hotel and Convention Center. Closed and exclusive event for operators, regulators and sponsors. With just one week to go, leading companies in the sector are finalizing the details to present their latest innovations and technological solutions at this key event for the industry.
During the two-day fair, attendees will have the opportunity to meet the main players in the Latin American gambling market and discover the most outstanding trends and business opportunities. In addition, on the second day of the fair, April 20th, the SAGSE Acquisition affiliate event will take place simultaneously, a unique opportunity for affiliates in the sector to establish business relationships and share experiences and knowledge.
Regarding the fair program, this year it will feature a wide variety of expert conferences and panels addressing key topics such as gambling regulation in Latin America, technology applied to the industry, or digital marketing, among others.
SAGSE Latam is a unique opportunity to learn about the latest trends and solutions in the gambling industry and establish high-level contacts in Latin America.