Gaming Media, a company dedicated to digital business development in the iGaming industry and the provision of marketing and social media services, is pleased to announce the launch of iGaming Conferences. This event aims to highlight the digital entertainment industry by bringing together key players in an exciting virtual space.
iGaming Conferences stand out for their focus on delivering high-quality content through pre-recorded sessions that will be published on their platform on November 8. This ensures that attendees have access to valuable information and flexible learning opportunities while connecting with industry-leading experts.
Marie Klotz, International Public Relations Officer for Gaming Media, expressed her enthusiasm for this new project: "We are thrilled to continue developing projects for the entertainment industry with our primary focus being the development of iGaming in the Latin American region. In this inaugural edition, we will focus on Peru."
Virtual sessions will be available on the official iGaming Conferences platform at www.ConferenciasiGaming .com. Klotz emphasized: "We want these virtual sessions to serve as a source of industry insights for attending users, allowing them to stay informed about industry developments and the implementation of new trends, innovation and technology in their businesses."
Companies interested in participating as panelists in any of the sessions or hosting an exclusive panel are encouraged to contact them via e-mail at Hola@ ConferenciasiGaming .com or reach out to Ximena Bazan, Virtual Coordinator, through https:// WA.Link/env3o2. The complete agenda and important associations participating in this 100% virtual event, following digital networking trends, will be announced soon.
iGaming Conferences promise to be a crucial event for those looking to stay updated on the latest trends and developments in the digital entertainment industry. Don't miss the opportunity to participate in this unique experience.
For more information about iGaming Conferences, please visit www. ConferenciasiGaming .com.
Conferences IGaming: Discover the Key Trends in Online Gaming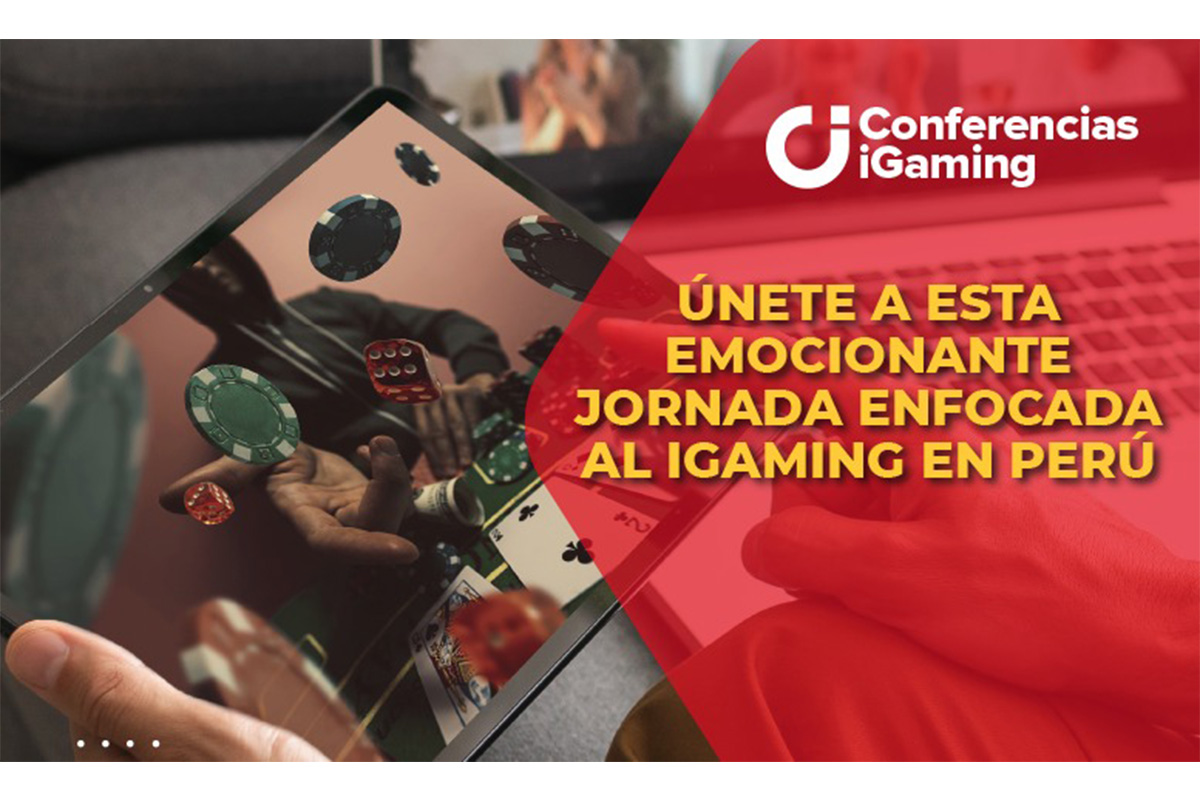 Conferences IGaming, a 100% virtual event, now has a launch date. It will take place on November 8, 2023, through its online platform.  This event promises to be a showcase for discussion and learning, addressing a series of exciting topics related to the world of iGaming, with its first edition focusing on Peru.
In this edition, five critical topics in the gaming industry will be addressed, including regulation, trends, eSports, Marketing Gambling, and user experience, among others. The conference is projected to become a vital meeting place for professionals and iGaming enthusiasts, allowing participants to delve into these key subjects and understand the ever-changing industry landscape in a digital format.
Regarding the participation of prominent panelists, Renzo Escalante, CEO of Play Advisors, one of the highlighted panelists at the event, shared his insightful observations: "Conferences IGaming is an excellent space to learn more about the industry and understand many processes that we often don't know why they occur. Today, it is crucial to delve into certain topics to comprehend the industry's movements. The era of empty strategies where players were few and easily recognizable is over; now, the universe is more extensive, and we are finally competing with the entire adult entertainment sector".
Geraldine García, Marketing Corporate at Gaming Media, the organizing company of Conferences IGaming, expressed her enthusiasm, stating: "This first edition is centered on one of the most important markets in the region, Peru. That's why we designed the virtual conferences to continue educating ourselves and exchanging ideas from anywhere in the world about the iGaming market and the best in the industry. We already appreciate everyone's attendance; it will be a day full of knowledge".
Conferences IGaming aims to be an essential platform for understanding the latest trends, strategies, and challenges in the iGaming industry in Latin America. Participants can connect from anywhere in the world, making the event accessible and appealing to a global audience.