Bitcoin erases geographical boundaries. Head of Bitcoin Embassy Georgia tells about cryptocurrencies in gambling
Bitcoin erases geographical boundaries, becoming more and more popular in online gambling. However, the absence of legislative digital currency definitions doesn't influence user wallets security. We have discussed these aspects with Alex Sudadze, founder of Bitcoin Embassy Georgia and speaker of Georgia Gaming Congress.
Interviewer: Georgia Gaming Congress (GGC)
Speaker: Alex Sudadze (A.S.)
GGC: Alex, what online gambling tasks does bitcoin solve? Who benefits from it?
A.S.: Initially, I would like to mention the rapid growth of online wallets popularity. It is a fast and reliable money transferring tool even without geographical limitations. This service is used by both private individuals and small and medium organizations, which is quite convenient in terms of confidence and fee per transaction. It is not the first year that this type of replenishing accounts is applied in online casinos and betting pools.
And now imagine how interesting it is: you are offered to replenish your casino balance using international currency that is hundreds of times more expensive that fiat one (today 1 Bitcoin = around $900), doesn't depend on inflation, and the main thing – it cannot be falsified. As the result, online casino receives money from its customers in a fast, reliable way without conversion (generally online, players from across the globe). And moreover, you are sure that the transferring process is conducted via the block-chain system (individual for each currency), where a remittee can transparently check their transactions.
Who benefits from bitcoin? Surely, both parties have advantageous – a consumer and inline casino, i.e. both a remitter and remittee.
The scheme is the following: customer (deposits) –> casino (quickly receives money on customer's balance) –> customer (withdraws won money from casino balance).
Advantages are evident: bitcoin transactions are fast, reliable, anonymous and don't' require currency exchange.
GGC:  Legislation's of many countries don't determine and regulate bitcoin. Does it mean that in case of online casino fraud, gamblers can lose their bitcoins and no one will protect their rights?
A.S.: Unfortunately, many countries still don't have any law definitions regarding this aspect, and some others are just developing bills. However, this fact does not influence wallet security. Such a gap can have a negative impact on taxation, and Departments of Revenue Services in the majority of countries have been already working on this issue.
As to the damage for players: even if a casino finds out their Bitcoin account number, it won't be able to control the account without a complex password and special authentication (global blockchain protection). And if swindlers hack the database of casino data center (which can really happen even without cryptocurrencies), they will be able to stole only the sum controlled by the central casino administration system. If the administrator distributes all cryptocurrency sums across their Bitcoin addresses wisely, swindlers will have a bare chance to operate only in-game casino currency, the so-called chips, which are valuable within the gambling venue system.
GGC: How is the online casino audience expanded, if the venue implements bitcoin?
A.S.: As I said, the application of cryptocurrencies (generally: Bitcoin, Ethereum, Dash, Litecoin, Zcash) erases geographical boundaries, providing the company with unlimited opportunities. One should properly establish goals for a marketing department and include imagination at the brand new level. Attraction of new international customers and informing of regular ones about new types of mutual payments are perfect factors for the large growth of volumes.
GGC:  Please tell whom online gambling accepting BTC is designed for?
A.S.: Initially, it is designed for technically advanced gamblers. However, the Bitcoin exchange system has become so user-friendly that more and more people are getting familiar with cryptocurrency wallets. I can assure you that it is as easy as creating Google accounts and writing emails. Recent years' trend shows the growth of online casinos and international betting pools accepting cryptocurrencies, especially Bitcoin. The main problem over recent years has been world's high volatility of the bitcoin price; however, a short-term keeping of this currency does not influence winnings too much. The price of 1 BTC towards other cryptocurrencies is constantly growing and a lot of financial experts give quite optimistic estimations for the end of 2017. The same situation happened in 2015-2016 and all predictions came true.
GGC:  What are going to tell about at Georgia Gaming Congress?  
A.S.: With your permission, I won't lay all cards on the table, but I can tell that my presentation will reveal very interesting facts: both successful and negative ones. We will discuss a security system in terms of unfair consumers and protection ways. Beginning specialists will obtain fundamental knowledge and find out self-development ways in this sector. We will show on practice how one can switch to or add the cryptocurrency system in a day. The presentation will end with the one million quiz: those answering to the greatest number of questions will get one million in cryptocurrency!
You can learn more about bitcoin prospects in gambling and ask questions to Alex Sudadze at Georgia Gaming Congress on March 1.
~~~~~~~~~~~~~~~~~~~~~~~~~~~~~~~~~~~~~~~~~~~~~~~~~~~~~~~~~~~~~~~~~~~~~~~~~~~~~~~~
Ftoros has joined the ranks of Georgia Gaming Congress  
All most popular and newest products from the famous gambling software developer will be available in the demo zone of Georgia Gaming Congress.
Ftoros has established itself in the international market as a reliable provider of advanced, high-quality and safe games and platforms for landbased and online casinos.
Company's portfolio includes such popular products as Infinity, Robot gaming systems and a variety of video slots. Three new games have been launched recently: "The Georgian Cocktail", "The Cradle of Georgian Wine", and "My Wife's Friends". The latter is based on the popular TV series. Besides that, the advanced version of "The Argo" has been released, featuring games about the main heroes of Greek myths hunting for the Golden Fleece.
All information about Ftoros' developments will be available at the company's booth in the demo zone of Georgia Gaming Congress in Tbilisi on March 1.
Tickets for the event can be bought here.
~~~~~~~~~~~~~~~~~~~~~~~~~~~~~~~~~~~~~~~~~~~~~~~~~~~~~~~~~~~~~~~~~~~~~~~~~~~~~~~~
Marketing and PR Director at Storm International Lavrentiy Gubin will moderate the conference within Georgia Gaming Congress
On March 1, notable representatives of gambling industry and authoritative experts will gather together at Georgia Gaming Congress in Tbilisi. They will touch the most vital industry development issues.
Marketing and Public Relations Director of the international casino operator Storm International, Lavrentiy Gubin, will introduce speakers to the audience, ask interesting questions and animate the dialogue between listeners and speakers.
Future moderator of the conference knows all the subtleties of gambling business. Started his career in Storm International in 2004 as a PR manager, when the company was actively developing in the Russian market. After a new gaming law adoption, which in fact closed the industry, was working for the top-three Russian retail company DIXY Group in a position of Media Relations Director. Returned to Storm in 2013 and was responsible for media relations, new media campaigns and PR activities of the company and its brands, as well as for marketing department of Shangri La Tbilisi casino. In February 2017 headed central marketing and PR department of Storm International.
Georgia Gaming Congress will take place in Tbilisi on March 1. Its key event will be the conference with presentations from leading gambling specialists. You will find the program of the event here.
Follow this link to buy the tickets.
Bragg is attending the SBC Summit Latinoamérica 2023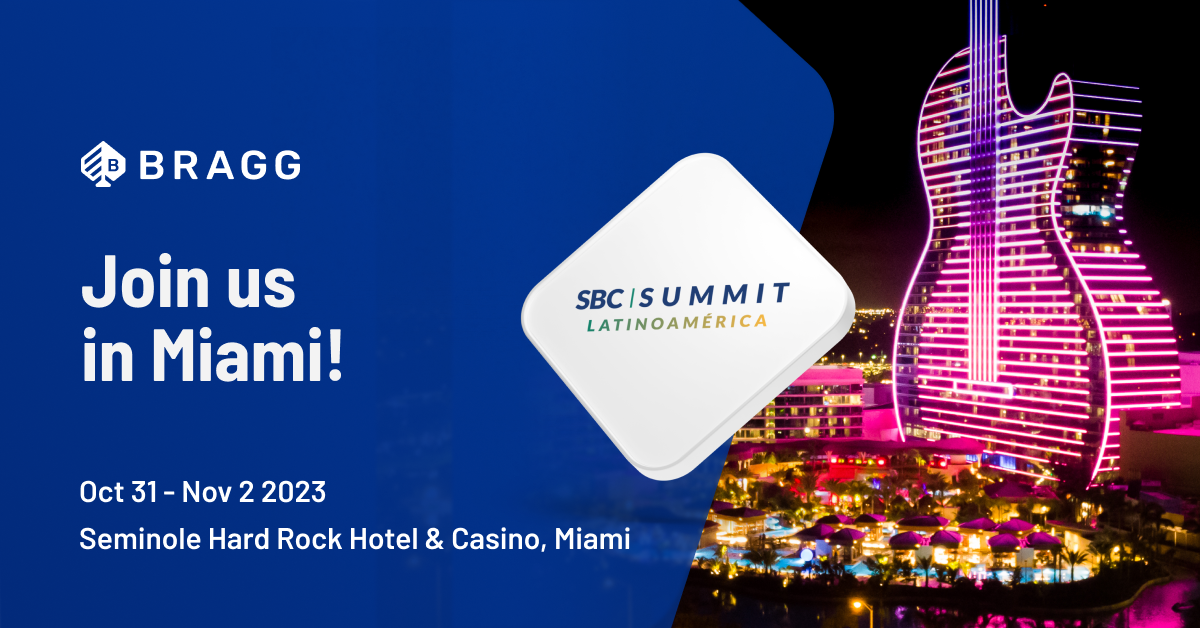 Join Bragg's team at the SBC Summit Latinoamérica 2023, the premier conference and trade show for senior executives in the region. As a trusted industry leader already licensed in Colombia, we are excited to connect with casino and sportsbook operators to discuss exciting opportunities.
Explore our complete suite of iGaming platform technology and casino content as well as our state-of-the-art gamification toolset, Fuze

, which works across sports betting and casino products offering unique cross-sell mechanics.
Don't miss the chance to meet our team at the event from September 19th to 21st in Miami.
Set up a meeting at [email protected]
¡Espero que nos vemos en Miami muy pronto!
Conferences IGaming: Discover the Key Trends in Online Gaming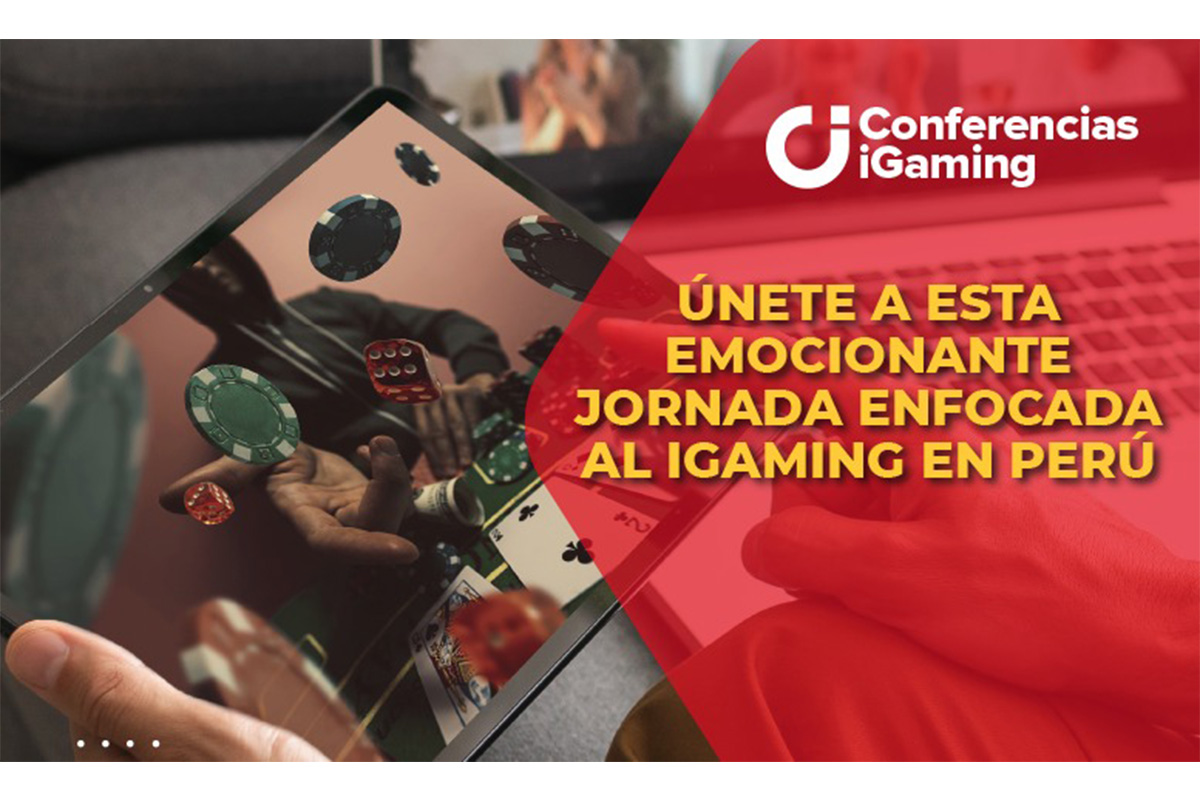 Conferences IGaming, a 100% virtual event, now has a launch date. It will take place on November 8, 2023, through its online platform.  This event promises to be a showcase for discussion and learning, addressing a series of exciting topics related to the world of iGaming, with its first edition focusing on Peru.
In this edition, five critical topics in the gaming industry will be addressed, including regulation, trends, eSports, Marketing Gambling, and user experience, among others. The conference is projected to become a vital meeting place for professionals and iGaming enthusiasts, allowing participants to delve into these key subjects and understand the ever-changing industry landscape in a digital format.
Regarding the participation of prominent panelists, Renzo Escalante, CEO of Play Advisors, one of the highlighted panelists at the event, shared his insightful observations: "Conferences IGaming is an excellent space to learn more about the industry and understand many processes that we often don't know why they occur. Today, it is crucial to delve into certain topics to comprehend the industry's movements. The era of empty strategies where players were few and easily recognizable is over; now, the universe is more extensive, and we are finally competing with the entire adult entertainment sector".
Geraldine García, Marketing Corporate at Gaming Media, the organizing company of Conferences IGaming, expressed her enthusiasm, stating: "This first edition is centered on one of the most important markets in the region, Peru. That's why we designed the virtual conferences to continue educating ourselves and exchanging ideas from anywhere in the world about the iGaming market and the best in the industry. We already appreciate everyone's attendance; it will be a day full of knowledge".
Conferences IGaming aims to be an essential platform for understanding the latest trends, strategies, and challenges in the iGaming industry in Latin America. Participants can connect from anywhere in the world, making the event accessible and appealing to a global audience.
SAGSE Latam in Buenos Aires to feature 47 conferences, 300 brands, new segment for the affiliate market
The gambling industry is preparing for the upcoming 31st edition of the SAGSE Latam international exhibition, which will take place on April 19th and 20th at the Hilton Buenos Aires Hotel and Convention Center. Closed and exclusive event for operators, regulators and sponsors. With just one week to go, leading companies in the sector are finalizing the details to present their latest innovations and technological solutions at this key event for the industry.
During the two-day fair, attendees will have the opportunity to meet the main players in the Latin American gambling market and discover the most outstanding trends and business opportunities. In addition, on the second day of the fair, April 20th, the SAGSE Acquisition affiliate event will take place simultaneously, a unique opportunity for affiliates in the sector to establish business relationships and share experiences and knowledge.
Regarding the fair program, this year it will feature a wide variety of expert conferences and panels addressing key topics such as gambling regulation in Latin America, technology applied to the industry, or digital marketing, among others.
SAGSE Latam is a unique opportunity to learn about the latest trends and solutions in the gambling industry and establish high-level contacts in Latin America.