The sixth annual Gaming in Holland Conference & Expo, which will take place on June 13-14 in Amsterdam, will offer sessions on a wide range of relevant topics – from land-based to online gaming; from local regulatory developments to product management.
The Gaming in Holland Conference & Expo is THE place to find out what is happening in the Dutch gaming market; and to meet with local and international executives, industry experts, and service providers.
Topics 
This year's Gaming in Holland Conference & Expo will focus on the following topics:
Regulatory update: the latest regulatory and legislative developments;
Responsible gaming 4YFN (4 years from now): the consumer's response to the transformation in our industry;
Match-fixing: how to most effectively combat sports-related fraud in a regulated online market;
Product management across both land-based and online channels;
Education: attend either a masterclass from the International Masters of Gaming Law or a training by the Totally Gaming Academy.
Speakers
This year's speakers include:
Johan Törnqvist, CEO of Play'n GO;
Susan Standiford, CTO of ZEAL Network SE;
Erwin van Lambaart, CEO of Holland Casino;
Marja Appelman, CEO at Netherlands Gaming Authority (subject to final confirmation);
Jan Schiffelers, CEO of JH Group
Justin Franssen, Partner at Kalff Katz & Franssen;
Ron Goudsmit, MD at Easyplaytime;
Pieter Remmers, CEO of Assissa;
Rutger-Jan Hebben, MD at Speel Verantwoord;
Lucien Wijsman, Slot Marketeer and Edutainer, Totally Gaming Academy;
Paul Strikers, CEO at Novomatic Netherlands;
Dan Waugh, partner at Regulus Partners;
Richard Carter, CEO of SBTech;
Robin Eirik Reed: Group CEO of Gaming Innovation Group Inc;
Frank Tolboom, Managing Associate at Kalff Katz & Franssen
Dan Waugh, partner at Regulus Partners;
Tom John Light, Vice President of Business Development at SBTech;
Mike Tamm, MD at Createc;
Arjan Korstjens, Casino Marketing Trainer and Speaker, Totally Gaming Academy;
Minne Zwerver, Table Game Expert, Totally Gaming Academy.
Expo
Our first-ever expo will feature exhibitors specializing in both land-based and online products and services, as well as an affiliate zone, all-day networking, and free-to-attend breakout sessions (for gaming professionals only).
Several exhibitors have already confirmed their presence: Aspire Global, Totally Gaming Academy, Novomatic Netherlands, CDDN, and Ezugi/Dutch Gaming Studios.
The conference's attendance fee is €850, which gives access to the complete program, as well as the official conference and networking dinner on June 13. This is the link to the registration page: http://www.gaminginholland.com/registration-4
The organizers would like to thank their strategic partners: Janshen-Hahnraths Group, JVH gaming & entertainment group, Leaseweb, NMi, Novomatic Netherlands, Playtech; our conference sponsors: Aspire Global, CDDN, Kalff Katz & Franssen, Ezugi; our media partners: CalvinAyre, Gambling Compliance, Gambling Insider, H2 Gambling Capital, iGaming Business, iGamingCalendar; as well as the trade associations IMGL, Speel Verantwoord, and VAN Kansspelen.
For more information, please contact:
Gaming in Holland
Founder: Willem van Oort
[email protected]
https://www.linkedin.com/in/willemvanoort/
Bragg is attending the SBC Summit Latinoamérica 2023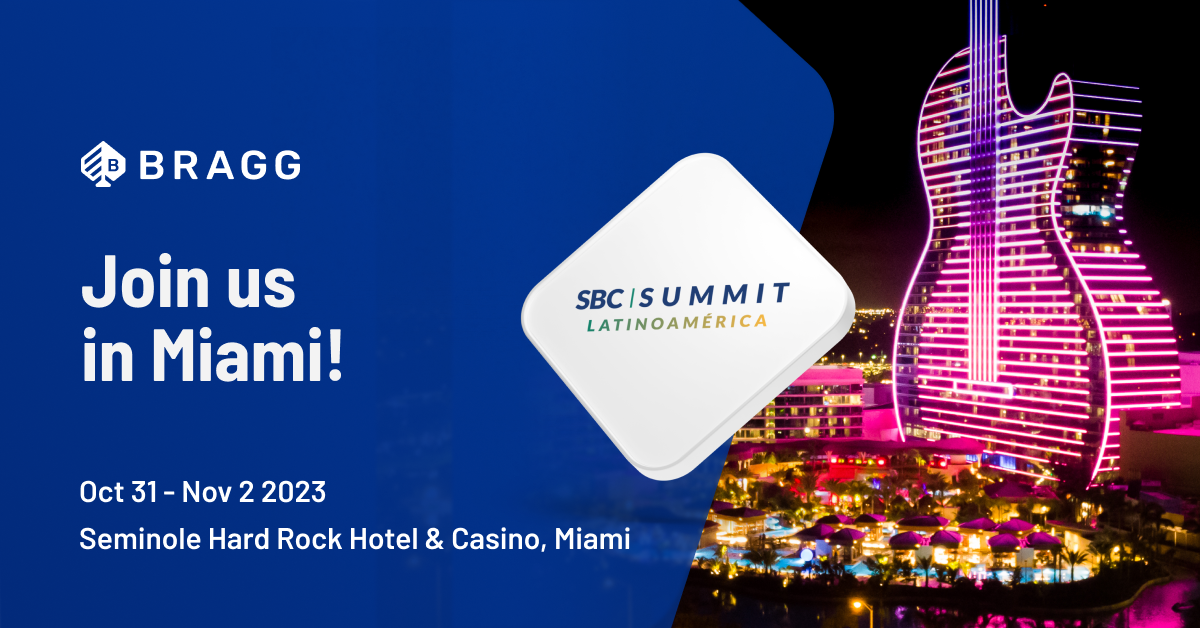 Join Bragg's team at the SBC Summit Latinoamérica 2023, the premier conference and trade show for senior executives in the region. As a trusted industry leader already licensed in Colombia, we are excited to connect with casino and sportsbook operators to discuss exciting opportunities.
Explore our complete suite of iGaming platform technology and casino content as well as our state-of-the-art gamification toolset, Fuze

, which works across sports betting and casino products offering unique cross-sell mechanics.
Don't miss the chance to meet our team at the event from September 19th to 21st in Miami.
Set up a meeting at [email protected]
¡Espero que nos vemos en Miami muy pronto!
Conferences IGaming: Discover the Key Trends in Online Gaming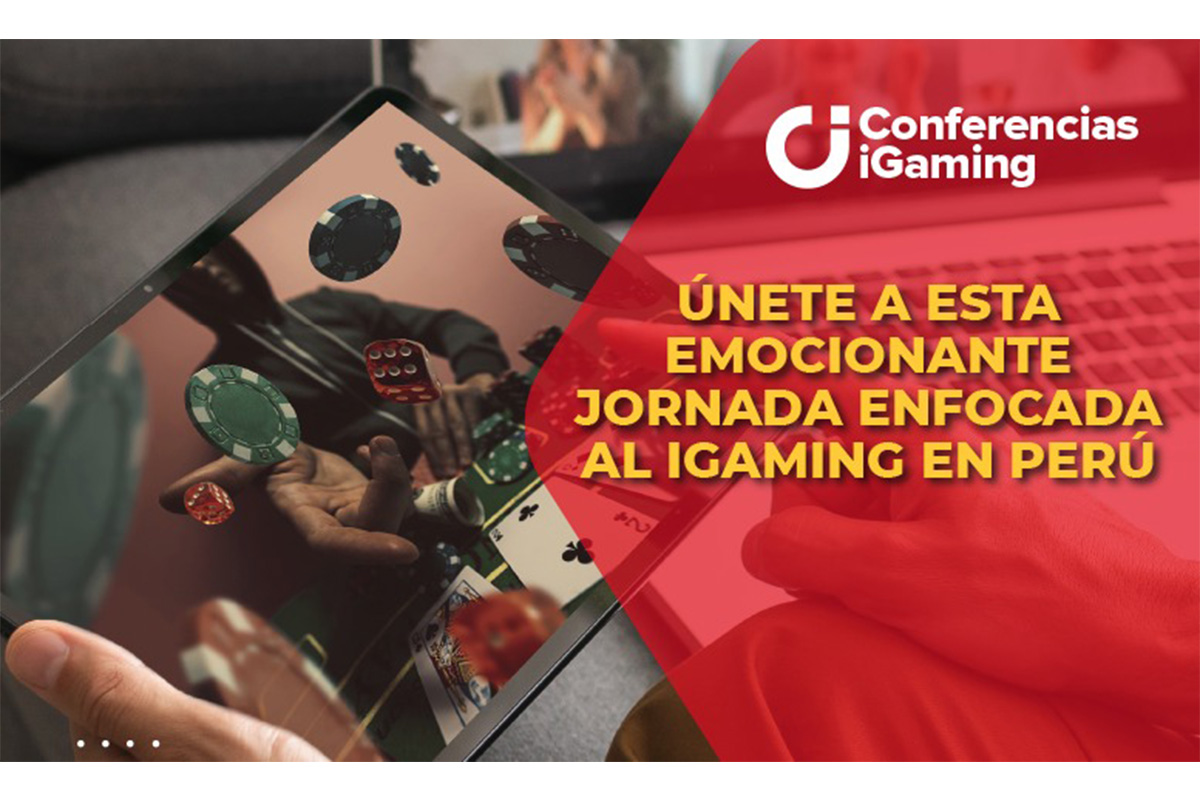 Conferences IGaming, a 100% virtual event, now has a launch date. It will take place on November 8, 2023, through its online platform.  This event promises to be a showcase for discussion and learning, addressing a series of exciting topics related to the world of iGaming, with its first edition focusing on Peru.
In this edition, five critical topics in the gaming industry will be addressed, including regulation, trends, eSports, Marketing Gambling, and user experience, among others. The conference is projected to become a vital meeting place for professionals and iGaming enthusiasts, allowing participants to delve into these key subjects and understand the ever-changing industry landscape in a digital format.
Regarding the participation of prominent panelists, Renzo Escalante, CEO of Play Advisors, one of the highlighted panelists at the event, shared his insightful observations: "Conferences IGaming is an excellent space to learn more about the industry and understand many processes that we often don't know why they occur. Today, it is crucial to delve into certain topics to comprehend the industry's movements. The era of empty strategies where players were few and easily recognizable is over; now, the universe is more extensive, and we are finally competing with the entire adult entertainment sector".
Geraldine García, Marketing Corporate at Gaming Media, the organizing company of Conferences IGaming, expressed her enthusiasm, stating: "This first edition is centered on one of the most important markets in the region, Peru. That's why we designed the virtual conferences to continue educating ourselves and exchanging ideas from anywhere in the world about the iGaming market and the best in the industry. We already appreciate everyone's attendance; it will be a day full of knowledge".
Conferences IGaming aims to be an essential platform for understanding the latest trends, strategies, and challenges in the iGaming industry in Latin America. Participants can connect from anywhere in the world, making the event accessible and appealing to a global audience.
SAGSE Latam in Buenos Aires to feature 47 conferences, 300 brands, new segment for the affiliate market
The gambling industry is preparing for the upcoming 31st edition of the SAGSE Latam international exhibition, which will take place on April 19th and 20th at the Hilton Buenos Aires Hotel and Convention Center. Closed and exclusive event for operators, regulators and sponsors. With just one week to go, leading companies in the sector are finalizing the details to present their latest innovations and technological solutions at this key event for the industry.
During the two-day fair, attendees will have the opportunity to meet the main players in the Latin American gambling market and discover the most outstanding trends and business opportunities. In addition, on the second day of the fair, April 20th, the SAGSE Acquisition affiliate event will take place simultaneously, a unique opportunity for affiliates in the sector to establish business relationships and share experiences and knowledge.
Regarding the fair program, this year it will feature a wide variety of expert conferences and panels addressing key topics such as gambling regulation in Latin America, technology applied to the industry, or digital marketing, among others.
SAGSE Latam is a unique opportunity to learn about the latest trends and solutions in the gambling industry and establish high-level contacts in Latin America.