Reading Time:
2
minutes
FACEIT, the leading competitive platform for online multiplayer games with over 27 million users, have announced the next phase of their partnership with WhiteBIT, a leading cryptocurrency exchange, with the launch of the WhiteBIT Community Clash – the biggest CS:GO matchmaking event to date.
FACEIT players and fans are invited to join one of the 60+ largest EU and South America streamers and pro team Clans to compete for a portion of the $1m USDT prize pool, 100 million FACEIT points and a chance to make it to the live finals at Dreamhack Valencia in Spain on 9th – 11th December 2022. Clans are digital communities on FACEIT, created so players can find like-minded individuals to compete with. Clans can consist of hundreds to thousands of members.
Starting November 15th, players prove their mettle by picking a Clan and participating in matches to earn points. The more members, wins and points, the more your Clan has a chance to make it to the finals. At the end of the first phase, the bottom ten Clans are eliminated. The remaining Clans will compete to make it to the Playoffs based on rankings in a single-elimination, best of 3 tournament. Clan leaders will select four players and two substitutes to represent the team at the Quarter Finals and Semi Finals in Dreamhack Valencia. The Finals will see the top 2 Clans from each region go head to head at the event, where they will compete on stage for $1M USDT. Uniquely, all of the members of the winning Clan will receive a portion of the prize pool.
In February 2022, FACEIT and WhiteBIT laid the foundation of the partnership by creating new opportunities for gamers with highly engaging competitions and substantial cryptocurrency rewards. FACEIT users can already take part in dedicated WhiteBIT missions and tournaments on the platform and win rewards which they are able to redeem in the cryptocurrency of their choice through the WhiteBIT platform. The Community Clash unlocks the next chapter in the partnership, by introducing gamers to a groundbreaking competition format, backed by the biggest personalities in esports, and an unprecedented level of rewards to cement the commitment WhiteBIT has to esports.
Volodymyr Nosov, CEO of WhiteBIT commented: "WhiteBIT has always been about pioneers who explore new levels of experience. That is the theme of today's announcement we are making with our friends from FACEIT. Together, we plan to present an upgraded gaming experience on their platform. Thousands of players from all over the world fighting for a prize fund that rivals Tier-1 tournament rewards, doesn't it sound amazing? And this is just the first of the many steps we will take together going forward."
President of Digital Platform at ESL FACEIT Group, Fabio Floris commented: "We're very excited to announce our new community offering together with WhiteBIT. The tournament is designed to bring together the CS:GO community and give every player an opportunity to compete on a global scale in a brand new engaging way. It's been fantastic to offer such a big incentive for players through our partner WhiteBIT, who have truly understood the need for innovative gaming experiences, and to have an array of big name streamers from CS:GO lead the charge to unite players."
New A-STAR Raptor Cabinet Rolling off the Line at Ainsworth's Las Vegas Production Facility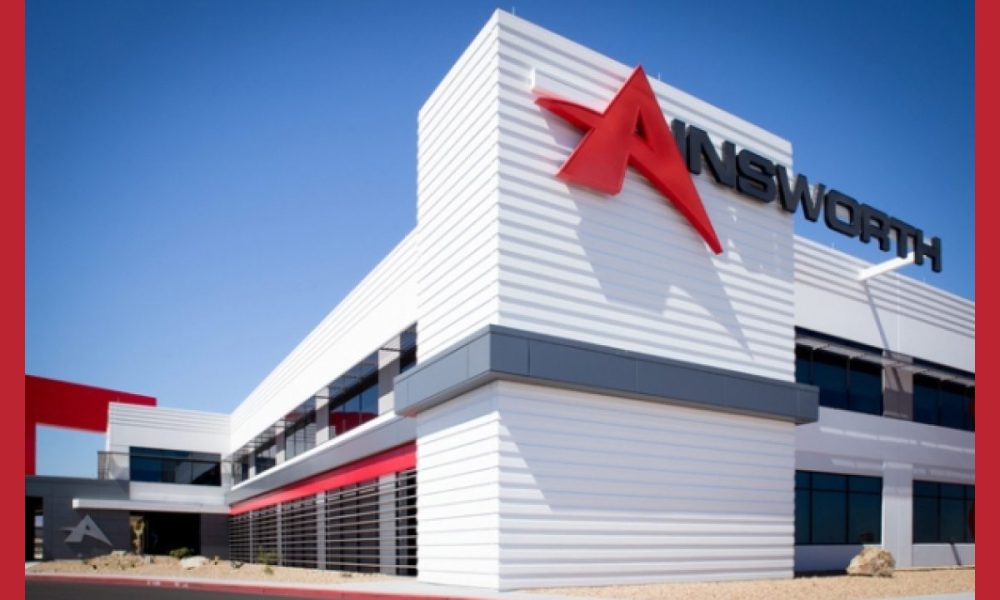 Ainsworth Game Technology announced that its hotly anticipated new A-STAR RAPTOR (RAPTOR) cabinet, first shown at the Global Gaming Expo (G2E) in October, is built, approved in several North American markets, and ready for install by the end of this year.
The RAPTOR cabinet, a highlight of the Company's G2E exhibit, features a unique cylindrical display for player tracking, along with a cylindrical above monitor speaker for enhanced player sound experience. The cabinet boasts a 49-inch J-Curve monitor with a 27-inch topper, alongside full high-definition graphics above an 18.5-inch touchscreen button deck with twin smash buttons.
The new cabinet will debut with San Bao Pandas and Dragons. Featuring a popular pot-filler mechanic in the form of growing pandas and hatching dragons, these games have already been released to massive player acceptance in Class II and Historical Horse Racing markets.
"Over the past few years, Ainsworth has made significant investments in product development. The RAPTOR cabinet and San Bao series exemplifies the best of those investments. We are committed to producing top-quality games and top-quality hardware to enhance not just player experience, but operator experience, as well, and this is just the beginning," said Deron Hunsberger, president for North America.
Further enhanced by an attractive new LED lighting package and premium surround sound, several new game families will be released on the RAPTOR in early 2024. These offerings include several games showcased earlier this year at G2E, including Oriental Gongs and Jackpot Kingdom, a pair of Australian-designed brands offering innovative twists on Hold and Respin play mechanics.
"The RAPTOR cabinet is the perfect hardware to pair with our new games. Every detail of the RAPTOR was carefully considered and designed for the optimal player experience. We know that players are looking not just for great games, but great gaming experiences, and hardware is just as important as the games themselves, both for drawing players to the game and for keeping them there. The RAPTOR cabinet is a demonstration of our commitment to delivering the best possible experience to players," said David Bollesen, chief technology officer.
Underdog Fantasy Elevates CRM Marketing with Optimove's AI-Powered Capabilities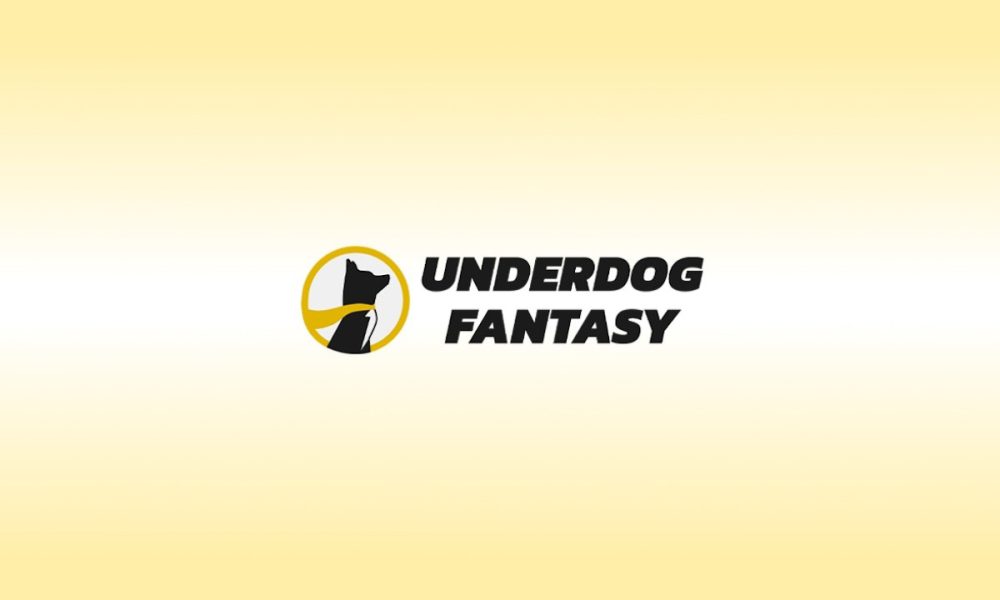 Underdog Fantasy announced it has selected Optimove, the leading CRM Marketing platform for the iGaming sector, as the brand's solution for AI-led segmentation, orchestration, and personalization at scale.
Underdog Fantasy has enhanced its CRM marketing strategy with Optimove's advanced AI marketing capabilities, reducing the complexity of large-scale marketing operations.
Underdog Fantasy gains four vital capabilities from Optimove's CRM Marketing solution that underscores its commitment to elevate player experiences:
In-depth customer insights: access unified customer data to create as many creative customer segments as they desire without relying on other teams.
Smart Orchestration: freed from manually mapping every customer journey by combining AI with business rules for smart multichannel orchestration.
Enhanced marketing attribution: measure the incremental impact of each message along the customer journey, enabling true multitouch marketing attribution.
Personalization at Scale: empowered to personalize each marketing message's audience, channel, and content levels with seamless and scalable tools.
Underdog Fantasy's platform is available in 41 states and Canada, making it a significant competitor in the fantasy sports landscape.
"We are honored to be chosen by Underdog, a clear leader in fantasy sports. They are a dynamic company in the sports iGaming industry. We are excited to support their strong momentum and rapid growth with our tools and capabilities. We will empower Underdog Fantasy in delivering personalized, tailored experiences to each player based on their preferences and needs. Our advanced AI-driven features align perfectly with Underdog's growth-focused approach. Our comprehensive CRM marketing solution, enhanced by four cutting-edge AI capabilities, is geared to ensure Underdog Fantasy creates highly personalized customer journeys, fosters loyalty and trust, and maximizes the players' lifetime value," Tomer Imber, Senior Director of Sales at Optimove, said.
"Optimove's advanced AI-driven marketing solutions will help empower us to create tailored, meaningful journeys for each player, building trust and boosting loyalty. It supports commitment to providing the best experience for our players. As we continue to grow and expand our presence in the sports gaming industry, we recognize the importance of enhancing our capabilities to meet players' growing expectations and prevent marketing fatigue," Liz Marro, Chief Marketing Officer at Underdog Fantasy, said.
WORLD SERIES OF POKER® PARADISE MAIN EVENT BRACELET SHINES IN THE BAHAMAS
The first WSOP Paradise No-Limit Hold'em World Championship in paradise, better known as the "Main Event," is officially underway at Atlantis Paradise Island in the Bahamas. Featuring a massive $15 million guarantee, the event is headlined by the highly-coveted WSOP Paradise Main Event gold bracelet that now takes center stage, waiting for a champion to take it home.
The new WSOP Paradise Main Event bracelet is hand-crafted by Jostens and features an island spin on the classic WSOP Main Event bracelet. Custom made from 10-karat yellow gold, just like the summer's trophy, the WSOP Paradise Main Event bracelet weighs nearly 95 grams and is hand-set with 494 genuine blue topaz round stones.
"The WSOP Main Event bracelet is considered the richest trophy in sports, and our first Main Event bracelet for WSOP Paradise puts a fun spin on the trophy's legacy," said World Series of Poker Vice President Gregory Chochon. "This is the World Series of Poker, we're global and need a proper World Championship trophy to represent the newest home we've added to the series. Jostens delivered on that vision once again, and we can't wait to see who takes home the first-ever WSOP Paradise Main Event bracelet."
In the summer of 2023, the WSOP® shattered the all-time attendance record for its Main Event, 17 years after Jamie Gold defeated a crowd of 8,773 entrants in 2006 to take home the prestigious WSOP Main Event Bracelet. That feat set the record for the largest and richest tournament in live poker history, something WSOP Paradise has built on with Event #1 Mystery Millions breaking the record for the largest poker event ever hosted in the Bahamas.
The WSOP Paradise action continues past the Main Event with more WSOP Paradise bracelet events left to play and qualify for, including the online No-Limit Hold'em FREEZEOUT on Wednesday, Dec. 13. The full 2023 WSOP Paradise tournament schedule can be found here.
Upcoming WSOP Paradise events remaining include:
Event #11: Flip & Go $800
Event #12: No-Limit Hold'em FREEZEOUT [ONLINE]
Event #13: Pot-Limit Omaha Championship
Event #14: The Closer – Turbo Bounty
Event #15: High Roller No-Limit Hold'em [6-Handed]
Livestreamed coverage for marquee events and the Main Event will be featured on GGPoker's YouTube channel, and three post-produced TV episodes will air on CBS Sports Network with commentary from legendary poker analysts Lon McEachern and Norman Chad.
Players should follow @WSOP on X (formerly Twitter) and Instagram or check WSOP.com for event news and updates.