Our colleague, Szaló Réka caught up with Yancy Cottrill (General Counsel for NSoft) for another EEG exclusive interview.
Yancy Cottrill is the Managing Director of Business Operations at NSoft, located in Mostar, Bosnia and Herzegovina. He received his LL.M in International Business Law from Central European University. Yancy, an American attorney licensed to practice law in the states of New York and North Dakota, oversees the legal department. He advises the management on legal issues and changes in legislation across all markets where NSoft is doing business. Prior to joining NSoft, Yancy served as a staff attorney to the Congress of the Federated States of Micronesia, where he drafted legislation on a regular basis. Albeit his time on the islands, he has lived and worked primarily in post-communist emerging markets for the past 12 years.
We are grateful for your generosity to answer our questions. First I would like to ask you to shortly introduce yourself and tell us when and why you started working in this industry.
Cottrill: My name is Yancy Cottrill. I am a General Counsel for NSoft, previously I was the Managing Director of Business Operations. I am an attorney licensed in the US states of New York and North Dakota. I have spent five of the past six years living and working in foreign countries. I came to NSoft in July of last year after spending two years in the Federated States of Micronesia (FSM) where I was the staff attorney for the Congress of the FSM.
I was recruited to come to NSoft by our CEO, Stjepko Cordas, whom I met at Central European University in Budapest. I visited Mostar and NSoft and was impressed with the city and the company. I decided to accept a position in the software gaming industry as I have always been a sports fan and interested in gaming culture. This position allows be to combine my abilities as a lawyer with my love of sports to benefit and grow the company.
NSoft is one of the top providers of innovative products for gaming industry. This company is among top five fastest growing tech companies in Central Europe. Please speak about the strong points, values of the company that led to this great success.
Cottrill: NSoft has its employees at the forefront of what it does and encourages employees to grow personally and professionally. The everyday work culture at NSoft is the magic behind its success as we have been successful in attracting some of best talent in the region and abroad. NSoft provides its employees with the flexibility to schedule their own workday and provides spaces for them to relax and play pool, ping pong, fussball, or just grab a coffee. This environment has produced talent that has been able to keep up with the demands of the industry while bring new innovations to the market.
Nsoft's virtual betting products are acknowledged products in the industry and the virtual games this company offers provide bettors with realistic betting experience. Please inform us on these services and products. Which are the most successful ones?
Cottrill: Lucky Six is our most popular and successful game. It is draw based game where numbers are drawn from the drum. It is founded on the concept of the classic virtual game where person gets the chance to pick random numbers or even colors, and follow live draw every five minutes. Due to its vibrant design and top-notch backend infrastructure, Lucky Six soon became our customers' favorite and a proven profit generator. Read more here: https://www.nsoft.com/draw-based-games/lucky-six/
Besides Lucky Six, we have a new game, Next Six, which is the only live betting on a draw based game that is on the market. It has been well received and our clients are pleased with its ability to produce profits. The game allows players to have the chance to bet which numbers will be drawn from the drum throughout the whole round. Although it is based on classic virtual games, placing bets all the time, gives Next Six characteristics of live betting making it extremely fast paced.  Read more here: https://www.nsoft.com/draw-based-games/next-six/
Finally, our MTS Live Betting options are growing in popularity. Betradar supplies MTS Live Betting with the best sports data feed in the world, giving our clients reliability and proven profit generating results. The odds are automatically adapted to a particular situation of the event, which allows in-play betting until the very last second. Additionally, our live sports betting platform covers 18 different sports and includes 18.000 live matches and 500+ unique markets per month. Read more here: https://www.nsoft.com/sportsbook-software/live-betting/
Will you please tell our readers what role you undertake in the company's life? What are your tasks and responsibilities?
Cottrill: For the past year, I was the Managing Director of Business Operations. In that role, I oversaw the daily operations of the legal, finance, human resource, and compliance teams. Recently, we have begun a restructuring plan that eliminated the Business Operations Unit. I am now acting as a General Counsel. In this role, I and another attorney from the US are working on projects that will ensure growth for the company for years to come. I report directly to the CEO and advise the company on various legal matters that arise. While my role has changed, my motivation to help the company continue to grow has remained the same.
Which were the most difficult periods in your career at NSoft and what do you consider your personal success?
Cottrill: I do not see any periods of time here at NSoft as difficult. I have embraced the challenges and took them as opportunities to learn. As far as successes, I believe the ability for the company to be in a position to restructure and eliminate a need for the Business Operations is a personal success. I am happy to come to work every day and share an American perspective while having an opportunity to learning from my colleagues.
The company has been growing in amazing pace, but to continue this process it needs a clear vision and plans for the future. Which are these plans?
Cottrill: NSoft's growth plans remain consistent. We are going to continue to innovate, focus on customer service, and bring quality games to the market.
What is your personal opinion about gambling industry in general in Europe or in the countries you know better?
Cottrill: As everyone knows the gambling industry's growth is determined upon the moral acceptance of gambling in society. Currently, we are seeing many of the traditional societal objections to gambling eroding and it is much more accepted by society as a whole. This is a very dynamic time for the industry and as a US citizen, I am paying close attention to the two New Jersey sports betting cases that the US Supreme Court has agreed to hear. The outcome of those cases could drastically change how the industry is allowed to operate in the US and open up numerous opportunities that have been dormant.
If you could change anything in the world of gambling what would that be?
Cottrill: I would like to see an effort to adopt business friendly legislation by countries in relation to gambling that will allow for the operators and governments to profit without the burdensome bureaucracy that can be present.
Who is your favorite actor or actress?
Cottrill: Coolio, he was fantastic in Pterodactyl. 
Where would you travel the most in Central Europe?
Cottrill: Belarus, I have always wanted to visit Minsk.
Which are those places in Central Europe that you are not interested in and you would not like to visit them?
Cottrill: I like to travel and learn about cultures that I did not study in school. There is not a single country in Central Europe that I do not want to see.…
The post Exclusive Interview with Yancy Cottrill, General Counsel of NSoft appeared first on Eastern European Gaming – News – Interviews – Legal Market Updates – Premium Reports – Events – Directory.

Source: EEGaming.
Pragmatic Play Grows in Paraguay and Brazil with Giro Win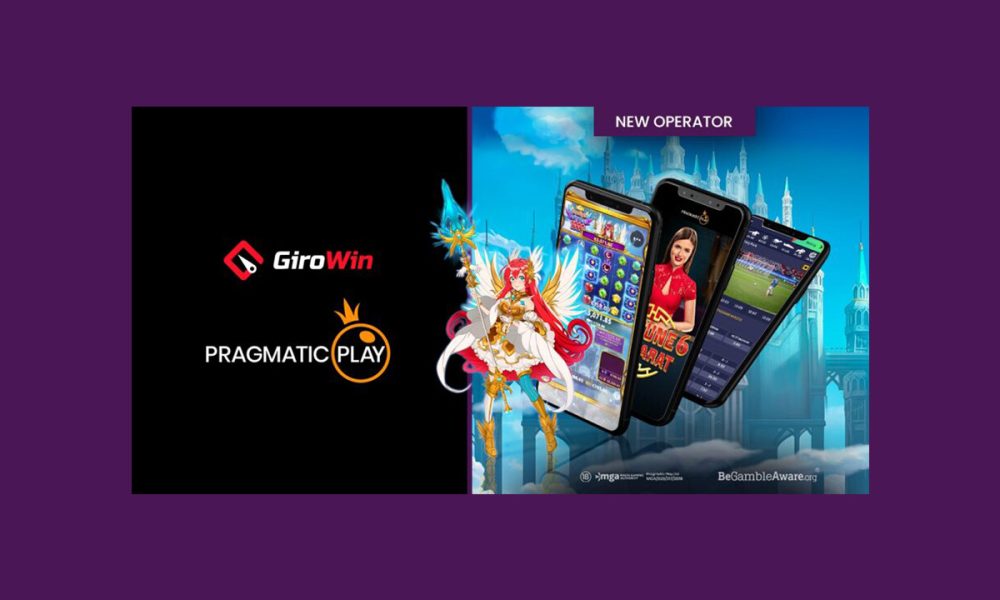 Pragmatic Play, a leading content supplier to the iGaming industry, is achieving further expansion in Paraguay and Brazil after signing a multi-vertical deal with Giro Win.
The deal encompasses the supplier's Slots, Live Casino and Virtual Sports products, bringing its portfolio to an even greater LatAm audience.
Pragmatic Play's Slots portfolio has seen numerous player-favourite additions in recent weeks that will soon be available for Giro Win's costumers, including new titles in the iconic Big Bass franchise as well as the renowned John Hunter series. The agreement also includes award-winning staples such as Sugar Rush and Gates of Olympus.
The supplier's Live Casino content stretches from casino classics such as roulette and blackjack to captivating live game shows such as Sweet Bonanza CandyLand and Snakes & Ladders Live that are also part of the agreement.
Also included is Pragmatic Play's Virtual Sports, powered by a real-time physics engine and providing life-like renditions of popular sports such as Formula 1, greyhound racing and horse racing, on-demand to sports bettors.
As it further expands across LatAm, Pragmatic Play continues its commercial trajectory and ambitions of delivering fresh content to even more players than ever before.
Victor Arias, Vice President of Latin American Operations at ARRISE powering Pragmatic Play, said: "With LatAm remaining a source of commercial growth for Pragmatic Play, its latest partnership with Giro Win underpins its ongoing commitment to bringing a dynamic entertainment offering to more consumers in the region.
"Giro Win is an esteemed operator in the Latin American market and Pragmatic Play is proud of this new partnership that will see its Slots, Live Casino and Virtual Sports soon integrated to its platform."
Hélio Cuevas, Director of Giro Win, said: "Pragmatic Play's portfolio boasts some of the best games in the industry and it will be a welcome addition to our offering. We have no doubt the response to the large quantity of Slots, Live Casino and Virtual Sports titles that Pragmatic Play offers will match the overwhelming reception they have already experienced worldwide.
"Giro Win and Pragmatic Play share a vision of powering up new possibilities for players and delivering an unmatched experience and we are delighted to now count them as a partner."
Pragmatic Play to Have Significant Presence at SBC Summit Latinoamérica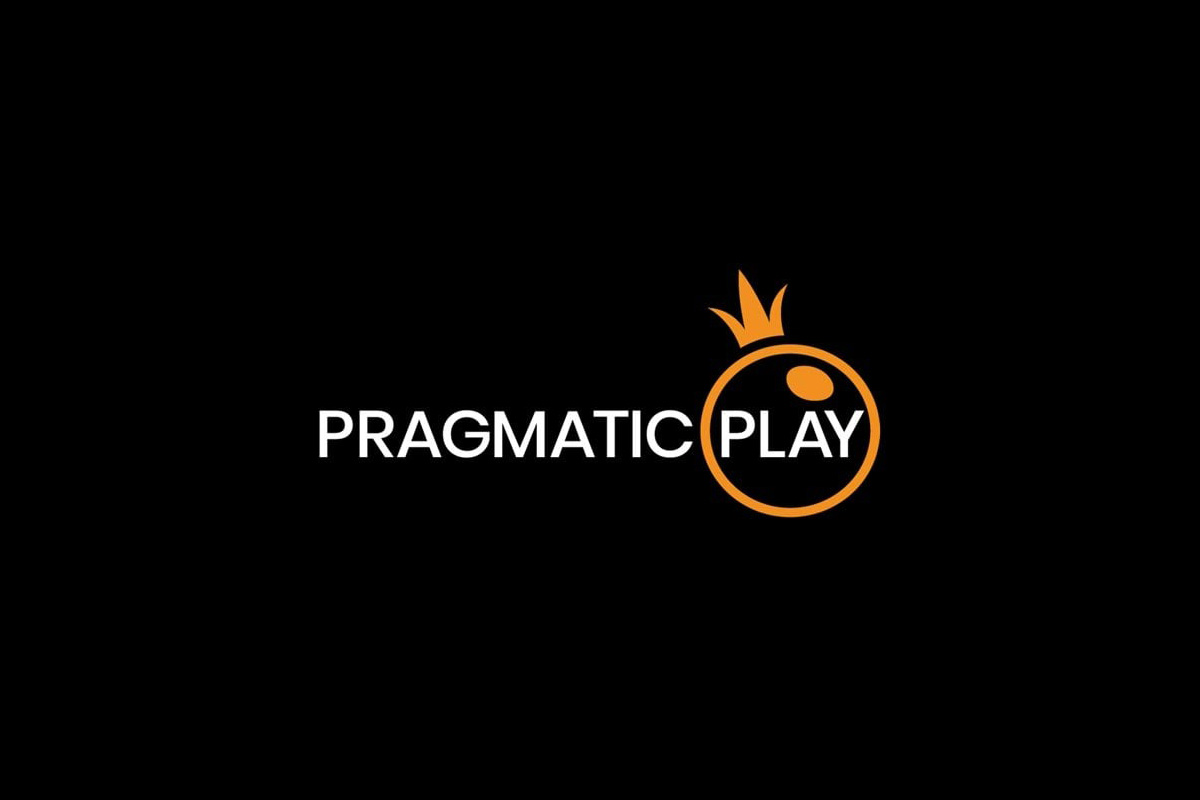 Pragmatic Play, a leading content supplier to the iGaming industry, is set to be in attendance at the upcoming SBC Summit Latinoamérica.
Exhibiting at stands G40 and H40, Pragmatic Play's leading portfolio of multi-product content will be on display to cement its standing as the leading supplier to the Latin American market.
Pragmatic Play will be a Gold Headline Sponsor of the event, where the team will join attendees at the Seminole Hard Rock Hotel & Casino in Miami from the 31st of October to the 2nd of November.
The conference forms part of its LatAm Mission Itinerary, a campaign to inform delegates across leading industry events how Pragmatic Play can twist, transform, and elevate gaming experiences. Marking Mission #12, the provider's attendance will be figure-headed by its Spaceman, the main character from its market-leading crash game title.
The Pragmatic Play team will be on hand at its stands to greet both current and potential clients and detail the advancements it has made in the realms of Slots, Live Casino, Virtual Sports, and Bingo.
Victor Arias, Vice President of Latin American Operations at ARRISE powering Pragmatic Play, said: "Pragmatic Play is thrilled to announce its attendance at the upcoming SBC Summit Latinoamérica and looks forward to welcoming attendees and gaining a deeper understanding of the lively Latin American market.
As Mission #12 in Pragmatic Play's LatAm itinerary, it has a lot in store for the conference and will reaffirm its commitment to providing new dynamic experiences that allow its partners to excel."
Pragmatic Play Partners with Starkbet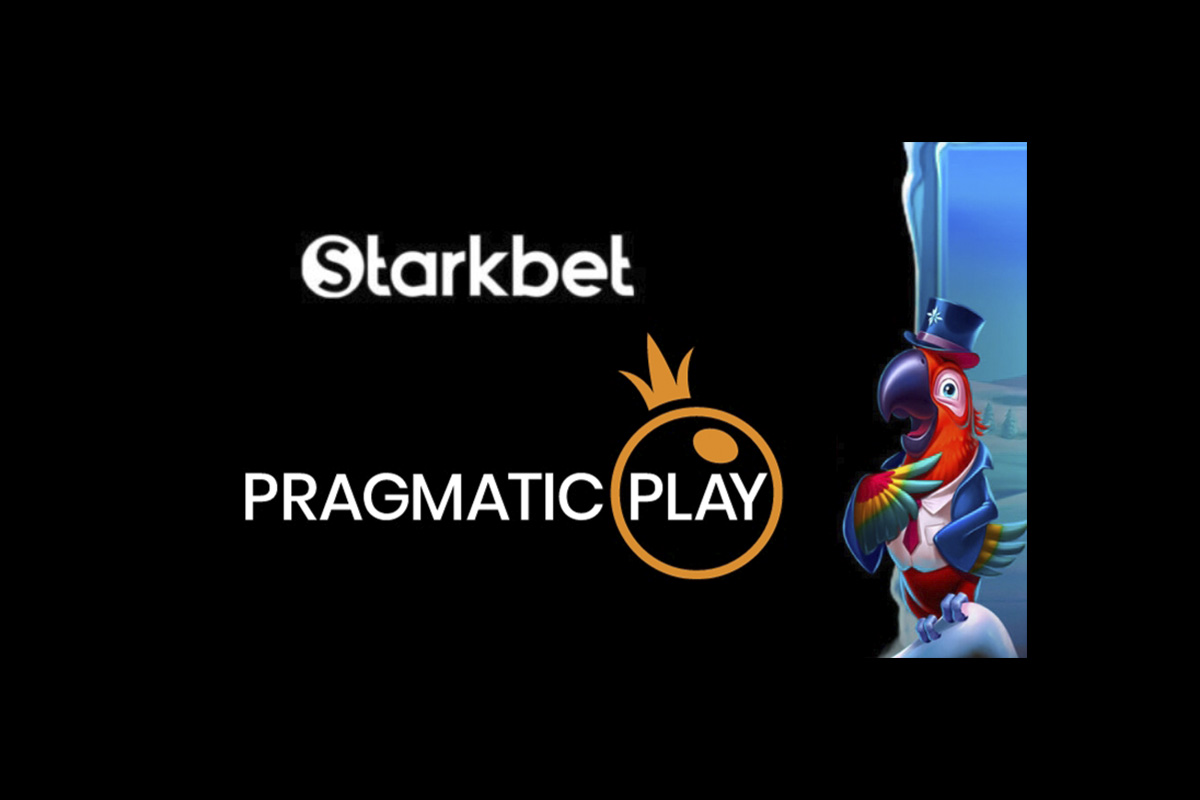 Pragmatic Play, a leading content provider to the iGaming industry, is celebrating the signing of a new partnership with Starkbet, enhancing its standing across Latin America.
Like many partnerships in the region, this latest tie-up with Starkbet includes three of Pragmatic Play's popular verticals. Its Slot provision will see players able to enjoy recent releases including Rocket Blast Megaways and Diamond Cascade, as well as a host of award-winning popular hits like Sugar Rush and Gates of Olympus among 300+ quality titles.
The operator's Live Casino offering will be significantly stronger once the deal goes live, with consistent top-performing titles such as Sweet Bonanza CandyLand and Mega Wheel being available for players along with a comprehensive collection of classic games such as roulette and blackjack.
Pragmatic Play's Virtual Sports titles which offer a wide range of realistic games to complement real-life sporting schedules also form part of the new deal. Products like Force 1 and Horse and Greyhound Racing are among the sports soon to be available, giving bettors on-demand opportunities to enjoy a large selection of bet markets.
Victor Arias, Vice President of Latin American Operations at ARRISE powering Pragmatic Play, said: "It's a pleasure to welcome the Starkbet team on board as Pragmatic Play's latest partner in Latin America. It's another fantastically strong brand that we're delighted to see Pragmatic Play bringing its content to and we're sure the relationship is going to work out incredibly well for both parties."
Henry Berger, CEO at Starkbet, said: "Starkbet has always been a popular choice for LatAm players and that will be even more true now we will have content from Pragmatic Play in our portfolio. Its games are among the most requested among our players and we're going to able to offer them so much more as a result of this agreement."