Our colleague, Szaló Réka interviewed Valéry Bollier, who has over thirteen years of experience in the iGaming industry. He is a regular speaker at industry conferences and seminars, as well as a contributor to various B2B publications. Equipped with a passion for Daily Fantasy Sports (DFS) and "Big Data", Bollier is the co-founder and CEO of Oulala, a revolutionary fantasy football game which was launched four years ago.
I know that OulalaGames is responsible for the launch of the first European Fantasy Football game, is well-known and very successful now, but still I would like you to introduce this innovative football management game briefly and tell us how it works.
Bollier:  Oulala is an award-winning Daily Fantasy Football management game, launched in August 2013. Its highly innovative and advanced scoring system is what makes our game the first real skill game in the Daily Fantasy Sports (DFS) sector.

The concept is very simple; you build your own team of football players and when any of those selected play during the real life matches, you will receive points (positives or negatives) based on their actions on the real field.
Oulala is a social game, meaning that customers aim to accumulate as many points as possible to surpass their competition, be it friends or colleagues, and win bragging rights.
DFS is making a simple but solid promise to its customers: when playing, you will be able to prove to your peers and your community that you know the sport better than they do. For this to happen, it was imperative that our game be one of real skill, rather than a game of luck. Our solution was to hire a team of statisticians that put in six good months towards developing a scoring system that would truly make our game a real skill game. Following this, we spent two years running the game as a free version to gather the evidence we needed to back our claims.

As a European game, playing on Oulala means that instead of only being limited to a choice of players within the Premier League, as is the case in most DFS games, there is also the option to choose players from any of the French, Italian or Spanish league teams. The game becomes considerably more exciting with a pool of over 2800 players and 80 different teams from which to choose.
Moreover, Oulala is the first Daily Fantasy Football real second screen game. The customary process required clients to create their teams prior to the match and then come back when the match ended to see their results. In an effort to generate the closest experience of reality possible, we came up with an original process that enables customers to make live substitutions during the matches.
During Oulala's team building process, there is also the option to pick six players that will remain on the bench. For instance, if Cristiano Ronaldo is currently playing however his performance after 28 minutes has been disappointing, a quick look at the benched players offers the customer the choice to sub in someone like Harry Kane instead, who will be playing with Tottenham in two hours' time. Thus, in 2 hours' time, the system will begin to take Kane's stats into account from the 29th minute of his match. For this reason, Oulala's customers tend to be rather active during the matches, constantly accessing their team on our site in order to keep up with the live results of their players and sub players if necessary.
As you can see, innovation is deeply ingrained in Oulala's DNA and we are constantly finding new ways to optimize our game.
Last year in the 3rd Issue of our magazine, June-September, 2016 we published a rather long and interesting interview with you. I would like to ask you now to tell us about the changes, events, and bits of news that have happened since we last talked.
Bollier: A number of positive things have happened. At the end of the last year we closed a new funding round of €1.35 million, coming from private investors. The DFS market is currently experiencing a consistent and rapid growth in Europe, which was confirmed by the deep interest from investors during this latest funding round. We are currently in talks with numerous iGaming operators, some of whom, with our help, will begin their own Daily Fantasy Football journey at the beginning of the next football season.
Furthermore, this year we became the first company to acquire the official controlled B2B skill games licence from the Malta Gaming Authority (MGA). This was an extremely important step in the right direction as we reached our goal that was set four years ago ‒ to be regulated separately from other iGaming activities. We are incredibly proud to be participating in the development of a licensing framework that regulates skill-based games, fantasy sports included. Malta is leading the way towards regulating DFS in Europe, and our hope is that other European regulators will gradually follow suit.
At this point in time we feel that it is important to talk about DFS and educate people on the different aspects of our sector, to avoid missing the opportunity to speak and spread the word about DFS, not only in Europe, but on other continents too. In fact, Benjamin Carlotti, Managing Director at Oulala, and I have spoken at over thirty conferences in the last eighteen months. For instance, I was recently among the speakers at the gaming events in Moscow and Macao, and was positively surprised when I saw local operators' hunger for success. Their knowledge of our sector is impressive, and they are very open to new trends and new products.
Since our game is specialized in European football, wherein Oulala allows you to pick players from the English, Italian, Spanish and French leagues to form part of the same team, it will lead to great success worldwide. One has to understand that when it comes to football clubs, Europe is the epicentre of the world, where European teams include even the best Brazilian, Cameroonian, and South Korean players. Therefore, people across the entire globe will soon want to play on a European Fantasy Football platform. Operators should embrace it, and we at Oulala, are more than willing to show them our Turnkey, iFrame or API solution.
We know that in October, 2016 the monetised version of Oulala was launched and you succeeded to break into the UK market. What results and experiences can you share regarding this huge step in the history of the games?
Bollier: We spent two years optimizing our game as a free version, which was a critical first step towards adapting an American concept to an international public and gathering evidence proving our game to be a real skill game. In October 2016 we launched Oulala as a monetized version on the UK market to run a beta test of our game for one season. This was crucial for us as it helped us prove that Oulala is robust, efficient, secure and sticky. We were able to gain over 25,000 customers in a just few months, proving that our game can create traction.
This was a necessary first step towards the launch of our real Business Model: becoming the leading B2B network specialized in Daily Fantasy Football.
In our previous interview you mentioned that you began building partnerships with iGaming operators in several countries. Can you name the countries you already have partnerships with?
Bollier: We have begun to develop partnerships with iGaming operators in several countries worldwide. We have a white label with Cardinal House Group, aiming for Australasia and India, and some African countries. We reached an agreement with a prominent partner, Game Interaction Group, who not only serves as our exclusive partner in Italy, but also helps us spread our operations to other European countries.
We will also announce two new deals in the next couples of days and will develop new iGaming partnerships at the start of the football season in August. We are also working towards launching new ones during the season, with partners from Asia, Africa, South America and, of course, Russia, the 2018 World Cup host.
Are you planning to start partnerships with other countries in Europe as well and which are those?

Bollier: We are currently in discussion with numerous European operators, and we will build partnerships with those who are most convinced that rather than trying to impose their traditional offer on millennials, it is now time to offer the younger generations exactly what they are expecting: a skill and social game.
Will you please speak about the latest news in the DFS industry you consider worth sharing, and how this affects Oulala?
Bollier: In the past year we have seen the advent of new companies jumping onto the DFS bandwagon, particularly in Europe, and we look at it as good news for us since healthy competition is always beneficial for a sector. For instance, two DFS major players, FanDuel and DraftKings, are now both operating in the UK, while the latter was also able to acquire a controlled skill games licence from the MGA and announced their expansion to other countries, starting with Germany. As I have already mentioned, Malta's regulatory framework for skill games, DFS included, is a game changer. It is a critically important step in creating a virtuous ecosystem for skill activities within Europe.
We are also pleased that sports betting operators are now understanding the true potential of DFS which can be seen in Unibet's launch of a new DFS platform. More and more operators are joining the DFS train; Paddy Power Betfair, Betclic, SkyBet and dozens of smaller ones have already launched their DFS games. Moreover, even lottery providers and casino operators have begun to express their interest in DFS.
I would be very interested – and I think our readers would too – to know more about the people who are behind the curtains, who created and have maintained this innovative and very successful fantasy sports platform. Will you please tell us more about them?
Bollier: Oulala's story began in 2012 when I met Benjamin Carlotti, Co-founder and Managing Director of OulalaGames. He introduced me to the concept of fantasy sports, and soon after we put our heads together to create Oulala.
The entrepreneurial adventure is, above all, a human adventure and therefore the key factor to success is to have partners and collaborators that are passionate, honest and very hard working.
At Oulala we are lucky enough to have an amazing team and I can proudly say that everyone has direct input on our results.
Oulala, as I have already mentioned, is one of the most successful platforms in the market and this fact has been honoured with a lot of prizes. Congratulations for all! Which one do you consider the most important one and why?
Bollier: Thank you for your kind words. It is always nice to have your hard work and dedication be acknowledged by others. I will never forget last December, when we received the award for the "Best Fantasy Sports Product" by SBC Awards. We are extremely honoured and grateful to have received such an important award which only goes to show that we are on the right path towards fulfilling our vision of becoming the leading global daily fantasy network for football. This award is also true recognition of our team's continuous dedication towards offering our B2B partners the very best fantasy football platform possible.
We have also got a "2017 ICE Prophet" award from this year's ICE displayed in our office, as well as an award given for the "Data and Business Intelligence 2016 Idol of the Year" and the "Tech Ambassadors for Malta" award which was given to Benjamin and me by the Malta Communications Authority. I must not forget to mention that Oulala was also a finalist for an eGaming Review (EGR) B2B Award for the "Skill Games Supplier", the "Best Tech Startup" in the 2016 edition of MCA eBusiness Awards and "Innovator of the year 2016" at the SiGMA Awards.
Which has been the most successful experience in the history of Oulala?
Bollier: I am certain that in the future, when we look back at Oulala's first years, we will most certainly say that our most successful key factor was likely our opportune timing to market.
Having been the first to understand the worldwide success that a DFS game based on European football would bring provided us to with enough time to develop the most efficient game possible, without having to deal with any market pressure.
In the same vein, being so ahead in understanding the desire younger generations hold to play differently enabled us to study them thoroughly and adapt our product to their exact needs.
Additionally, as one of the very first iGaming companies to deliver when it came to the pressing need to adapt and tailor our offer to such new expectations, we were able to position our brand in the sector's mind as one of the "millennials specialists".
Thus, when the market transformed around the need to adopt a DFS product at the beginning of 2017, Oulala was perfectly positioned and benefited fully from its perfect timing on the market.
Please tell us about your future plans regarding Oulala.
Bollier: We are now working on gaining more traction in the B2B landscape so that we can solidify our chief position as the first DFS network specialised in European football.…
The post Exclusive Interview with Valery Bollier, co-founder and CEO of OulalaGames appeared first on Eastern European Gaming – News – Interviews – Legal Market Updates – Premium Reports – Events – Directory.

Source: EEGaming.
Pragmatic Play Grows in Paraguay and Brazil with Giro Win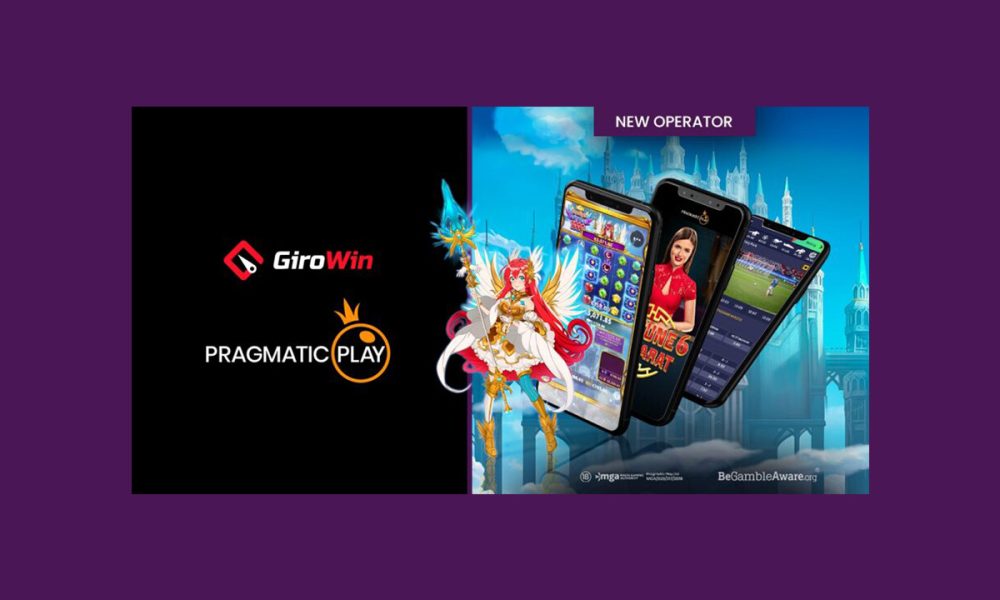 Pragmatic Play, a leading content supplier to the iGaming industry, is achieving further expansion in Paraguay and Brazil after signing a multi-vertical deal with Giro Win.
The deal encompasses the supplier's Slots, Live Casino and Virtual Sports products, bringing its portfolio to an even greater LatAm audience.
Pragmatic Play's Slots portfolio has seen numerous player-favourite additions in recent weeks that will soon be available for Giro Win's costumers, including new titles in the iconic Big Bass franchise as well as the renowned John Hunter series. The agreement also includes award-winning staples such as Sugar Rush and Gates of Olympus.
The supplier's Live Casino content stretches from casino classics such as roulette and blackjack to captivating live game shows such as Sweet Bonanza CandyLand and Snakes & Ladders Live that are also part of the agreement.
Also included is Pragmatic Play's Virtual Sports, powered by a real-time physics engine and providing life-like renditions of popular sports such as Formula 1, greyhound racing and horse racing, on-demand to sports bettors.
As it further expands across LatAm, Pragmatic Play continues its commercial trajectory and ambitions of delivering fresh content to even more players than ever before.
Victor Arias, Vice President of Latin American Operations at ARRISE powering Pragmatic Play, said: "With LatAm remaining a source of commercial growth for Pragmatic Play, its latest partnership with Giro Win underpins its ongoing commitment to bringing a dynamic entertainment offering to more consumers in the region.
"Giro Win is an esteemed operator in the Latin American market and Pragmatic Play is proud of this new partnership that will see its Slots, Live Casino and Virtual Sports soon integrated to its platform."
Hélio Cuevas, Director of Giro Win, said: "Pragmatic Play's portfolio boasts some of the best games in the industry and it will be a welcome addition to our offering. We have no doubt the response to the large quantity of Slots, Live Casino and Virtual Sports titles that Pragmatic Play offers will match the overwhelming reception they have already experienced worldwide.
"Giro Win and Pragmatic Play share a vision of powering up new possibilities for players and delivering an unmatched experience and we are delighted to now count them as a partner."
Pragmatic Play to Have Significant Presence at SBC Summit Latinoamérica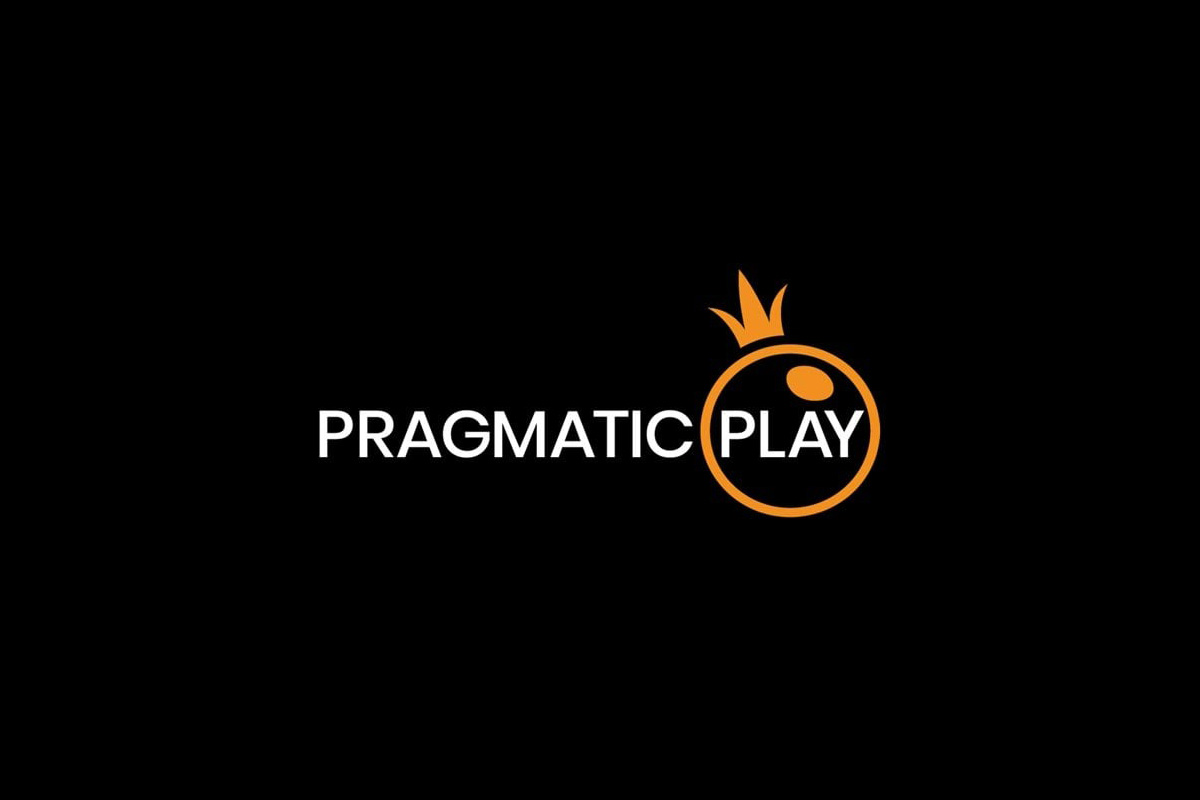 Pragmatic Play, a leading content supplier to the iGaming industry, is set to be in attendance at the upcoming SBC Summit Latinoamérica.
Exhibiting at stands G40 and H40, Pragmatic Play's leading portfolio of multi-product content will be on display to cement its standing as the leading supplier to the Latin American market.
Pragmatic Play will be a Gold Headline Sponsor of the event, where the team will join attendees at the Seminole Hard Rock Hotel & Casino in Miami from the 31st of October to the 2nd of November.
The conference forms part of its LatAm Mission Itinerary, a campaign to inform delegates across leading industry events how Pragmatic Play can twist, transform, and elevate gaming experiences. Marking Mission #12, the provider's attendance will be figure-headed by its Spaceman, the main character from its market-leading crash game title.
The Pragmatic Play team will be on hand at its stands to greet both current and potential clients and detail the advancements it has made in the realms of Slots, Live Casino, Virtual Sports, and Bingo.
Victor Arias, Vice President of Latin American Operations at ARRISE powering Pragmatic Play, said: "Pragmatic Play is thrilled to announce its attendance at the upcoming SBC Summit Latinoamérica and looks forward to welcoming attendees and gaining a deeper understanding of the lively Latin American market.
As Mission #12 in Pragmatic Play's LatAm itinerary, it has a lot in store for the conference and will reaffirm its commitment to providing new dynamic experiences that allow its partners to excel."
Pragmatic Play Partners with Starkbet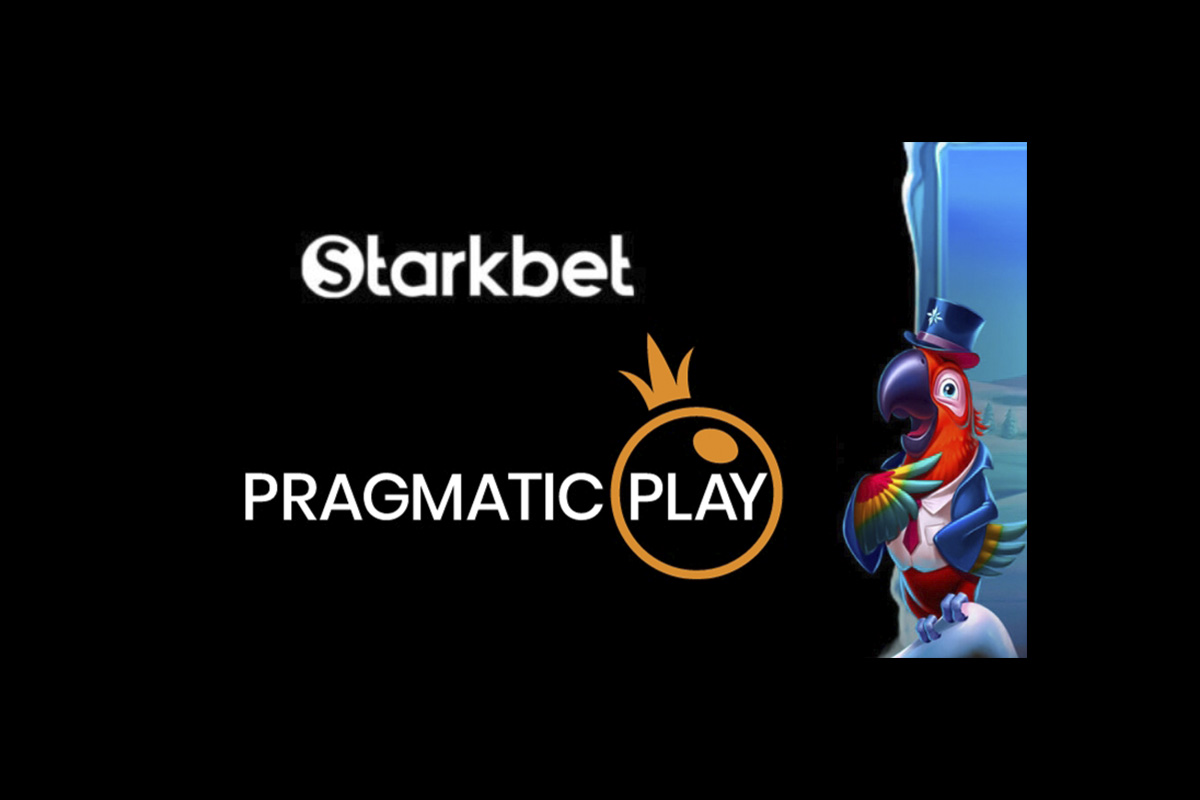 Pragmatic Play, a leading content provider to the iGaming industry, is celebrating the signing of a new partnership with Starkbet, enhancing its standing across Latin America.
Like many partnerships in the region, this latest tie-up with Starkbet includes three of Pragmatic Play's popular verticals. Its Slot provision will see players able to enjoy recent releases including Rocket Blast Megaways and Diamond Cascade, as well as a host of award-winning popular hits like Sugar Rush and Gates of Olympus among 300+ quality titles.
The operator's Live Casino offering will be significantly stronger once the deal goes live, with consistent top-performing titles such as Sweet Bonanza CandyLand and Mega Wheel being available for players along with a comprehensive collection of classic games such as roulette and blackjack.
Pragmatic Play's Virtual Sports titles which offer a wide range of realistic games to complement real-life sporting schedules also form part of the new deal. Products like Force 1 and Horse and Greyhound Racing are among the sports soon to be available, giving bettors on-demand opportunities to enjoy a large selection of bet markets.
Victor Arias, Vice President of Latin American Operations at ARRISE powering Pragmatic Play, said: "It's a pleasure to welcome the Starkbet team on board as Pragmatic Play's latest partner in Latin America. It's another fantastically strong brand that we're delighted to see Pragmatic Play bringing its content to and we're sure the relationship is going to work out incredibly well for both parties."
Henry Berger, CEO at Starkbet, said: "Starkbet has always been a popular choice for LatAm players and that will be even more true now we will have content from Pragmatic Play in our portfolio. Its games are among the most requested among our players and we're going to able to offer them so much more as a result of this agreement."