Reading Time:
< 1
minutes
After the great success that EGT Digital's slots had among the Georgian customers of Adjarabet, the operator decided to present the Bulgarian provider's gaming content also to the Armenian players. Now the visitors of www.adjarabet.am can try their luck with 80 titles from the top-performing Bell Link, Clover Chance, High Cash and Single Progressive Jackpot.
"We are very happy to expand our collaboration with such a respected operator as Adjarabet. Our games quickly proved their qualities in Georgia and I am confident that they will demonstrate the same impressive performance in Armenia as well," Tsvetomira Drumeva, Head of Sales at EGT Digital, said.
Adjarabet Armenia management also expressed their positive expectations regarding the new integration. They shared that EGT Digital has ranked among the most trusted providers of theirs both in Georgia and Armenia, highlighting that they look forward to the Bulgarian provider's next proposals.
CT Gaming Set to Impress at Tbilisi Gaming Fest 2023 with Innovations and New Products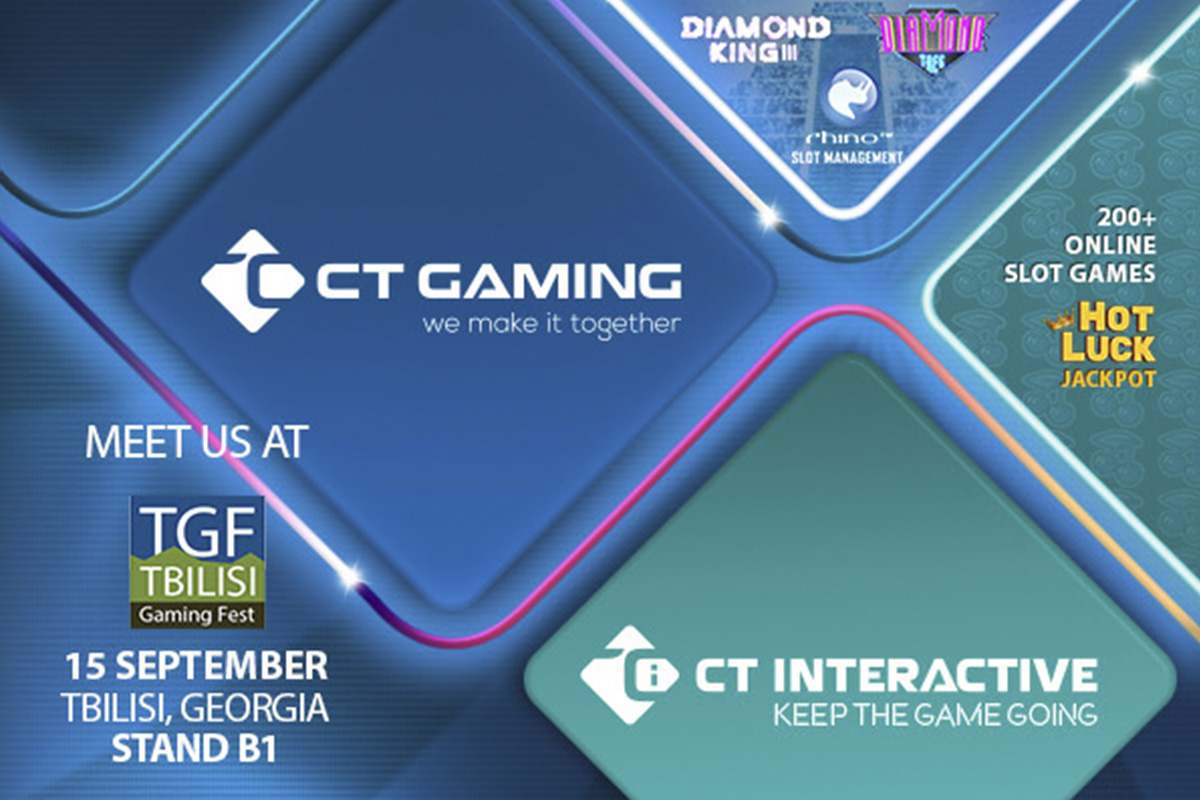 Reading Time:
2
minutes
CT Gaming is all set to showcase its innovative products at the Tbilisi Gaming Fest (TGF) 2023, to be held on September 15. The company's stand, B1, is expected to be a focal point for attendees looking to experience the latest in land-based gaming technology.
CT Gaming's highlight will undoubtedly be the NEXT Slot Cabinet, the popular Diamond King 1 and the newly released Diamond King 3. The NEXT Slot Cabinet, a modern marvel of technology, combines sleek design with high-end technical specifications. Its ergonomic design, two 27″ HD monitors and advanced touch screen features ensure an unparalleled gaming experience for players and superior performance for operators. This cabinet will feature one of the company's most popular multigames – Diamond King 1. This multigame series has been tailored to meet the customer's preferences and contains 50 exciting titles, including games such as 20 Star Party, Lucky Clover and 40 Treasures, which have become favourites among local audiences. 10 of the games are linked to the progressive and yet conventional Diamond Tree Jackpot. Diamond King 1 has been a huge success in the Georgian market, which has led to the design and development of Diamond King 3, which will be introduced to the region for the first time. This newest addition emphasises and features the elevated version of the legendary MegaJack trio – Slot-O-Pol Deluxe, Champagne 20 and Aztec Gold. Attendees can expect an immersive gaming experience with 50 exciting games in the Diamond King 3 multigame, 20 of which are linked to the 3-level Diamond Tree progressive jackpot.
Dimitar Muhovski, Director of Business Development in Georgia, said: "Georgia is a growing market and we are looking forward to showcasing our top performing products at the TGF. The iconic MegaJack Trio, which is part of our Diamond King 3 series, is something we're particularly proud of and we can't wait for the visitors to experience it."
In addition to product display, CT Gaming's presence at TGF 2023 will be marked by its Casino Management System, RHINO, which offers a complete and innovative slot management solution. Built for a variety of gaming venues, from small to large, Rhino offers comprehensive and advanced reporting functions, cashless operations through various mechanisms, player tracking options as well as marketing tools, promotions and loyalty programmes.
EGT Digital's Games with a Successful Start in Armenia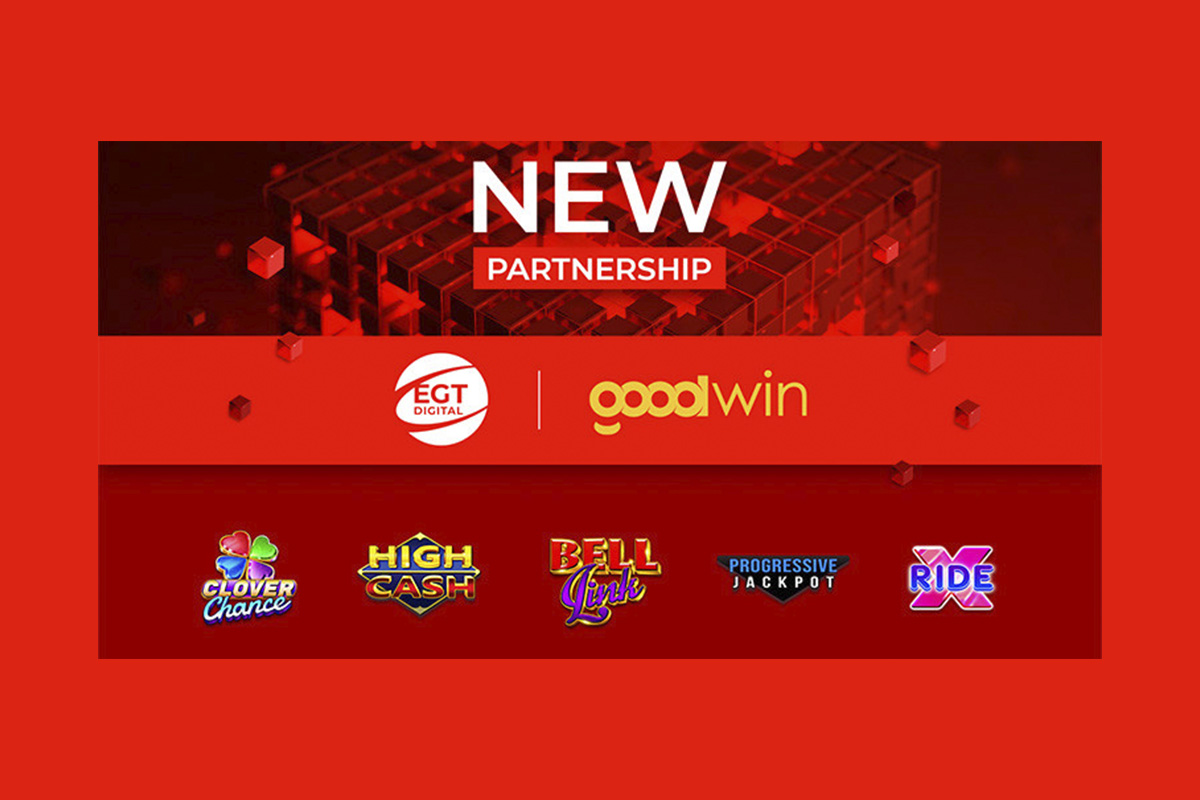 Reading Time:
< 1
minute
EGT Digital has crossed the European borders and is now in Asia. Its online slots are available to players in Armenia on the betting site of the popular local operator Goodwin, which offers the attractive titles from Bell Link, High Cash, Single Progressive Jackpot and will soon add the rest of the games from the Bulgarian provider's portfolio.
Tsvetomira Drumeva, Head of Sales at EGT Digital, said: "We are happy to enter the Armenian market and are very grateful that Goodwin has given us this opportunity. I am confident that we will have great success in the country, considering the excellent results of our games so far."
Goodwin management also commented positively on the collaboration with the Bulgarian company: "EGT Digital's proposals perfectly fit our concept of offering fresh and attractive content which provides players with exciting gaming experience and makes them come back to our website again and again. We expect the titles of Clover Chance jackpot and the multiplayer xRide, which we will be integrating in the near future, to receive warm acceptance as well."
Crystalbet's Clients to Dive into the Exciting World of EGT Digital's Titles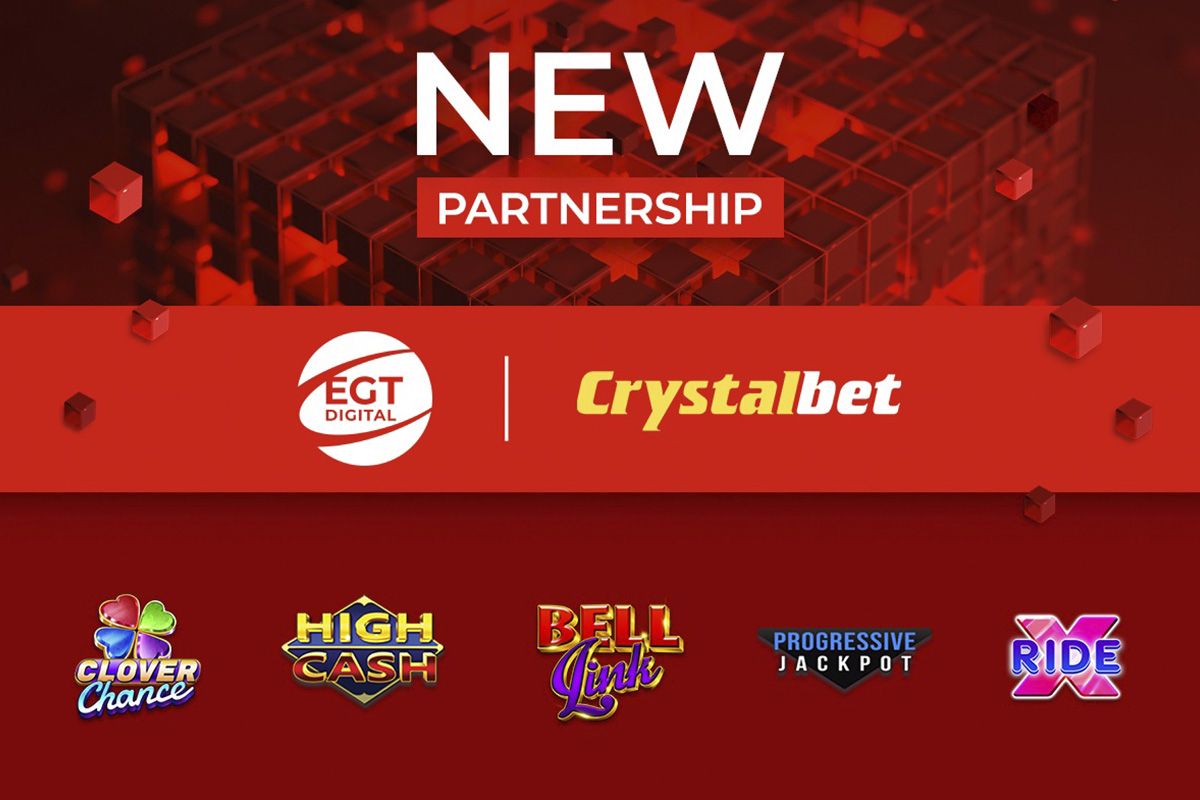 Reading Time:
< 1
minute
The Georgian online casino Crystalbet already offers to its visitors the opportunity to try their luck with EGT Digital's games. All 70 titles of the provider's portfolio are live, including Bell Link, High Cash, Clover Chance, the 5 games with a Single Progressive Jackpot, as well as the multiplayer xRide.
"We are very happy to continue to expand our presence in Georgia thanks to Crystalbet, who trusted us and integrated all our slots. I believe that we will meet and even exceed the operator's expectations. EGT Digital's game portfolio is constantly being updated and I am confident that very soon more of our proposals will be available on their website," Tsvetomira Drumeva, Head of Sales at EGT Digital, said.
Crystalbet management also gave positive evaluation of the partnership with the Bulgarian provider: "We always strive to provide players with high-quality slot entertainment. That's why we decided to add EGT Digital's games, which are already very popular among our customers for their interesting and diversified themes and high chances of winning. We are very pleased with the results they have demonstrated so far."