Reading Time:
< 1
minute
Digitain has added a new version of the classic card game Blackjack to its Fast Games portfolio.
Built in-house by the company's game development team, Digitain's Blackjack offers customers an alternative choice for quick-play fun featuring dynamic animation and cutting-edge design. The game features multi-channel, multi-currency capability and a flexible bonus system.
Hayk Sargsyan, Digitain's Gaming Product Manager, said: "Digitain's Blackjack is a wonderful addition to our growing suite of Fast Games – dynamic, colourful and exciting.
"For operators, it also offers them an excellent, fully customisable experience to both attract and engage new and existing players. I look forward to adding even more exciting content to our suite of Fast Games in the very near future."
US iGaming: Three predictions for 2024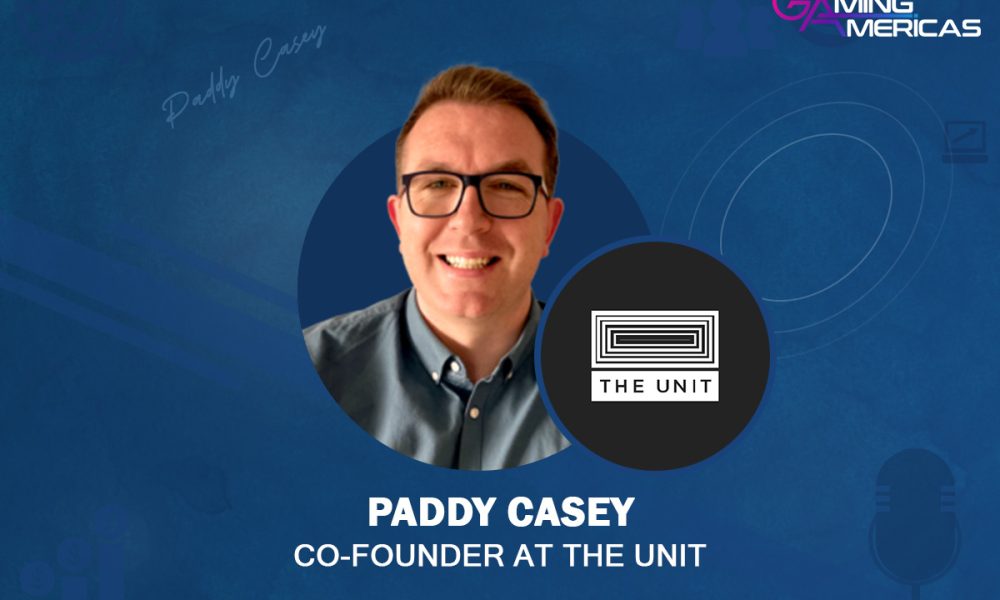 Paddy Casey, Co-Founder at sports betting and iGaming developer The Unit, lists what we can expect from US iGaming in the coming year, covering regulation, the battle for market share and the importance of martech.
iGaming continues to flex its muscles
Internet gaming continues to generate extraordinary revenue in the states that have legalized and embraced it. In October, for example, Pennsylvania's iGaming revenue was up 24% month-on-month to $154.8m; a record month for the state where the total equates to a whopping 3x the sports-betting take. Pennsylvania is by no means a standout state, as New Jersey reported a 13% year-on-year increase in iGaming revenue for September, to $166.8million.
Where iGaming is fully regulated (as we've seen in the six states where it is live currently, with Rhode Island expected to launch fully in Q1 or early Q2 in 2024), it drives significant revenue for the state and offers a safe and protected environment for entertainment versus offshore, unregulated casinos. As states look to plug holes in the post-pandemic era, we anticipate at least two or three states will legalize igaming in 2024, with Indiana and New York being the obvious contenders to begin that process early in the year.
As has been the case since the birth of online gaming in the late 1990s and early 2000s, there are obvious fears about problem gaming and revenue streams moving away from bricks-and mortar casinos. Legislators will drive tough, and hopefully innovative, legislation to protect land-based casinos while paving the way for iGaming, which should in fact complement the land-based casinos. Players, much like music fans, will demand access to 'live entertainment'; whether that's in Madison Square Garden cheering on Billy Joel, or listening to Piano Man at home while watching the NFL.
The omni-channel experience with iGaming will become more important as BetMGM for example, can deepen its relationship with players through innovations such as its New Jersey Dual Play Roulette, which offers a truly immersive omni-channel experience. Add this to possibilities around loyalty schemes for resort stays, and this will prove super crucial in the CRM and LTV lifecycles.
Aside from the obvious heavyweights, brands which put players first, treat them like the central stakeholder they ought to be, and personalize the user experience through unique and engaging product and gaming content will be the winners.
Competition creates cash
This year has been a rollercoaster, in terms of acquisitions and market exits. Kindred recently announced it will be leaving its North American experience behind as quickly as possible. Fanatics can now access every key sports betting state via its PointsBet USA acquisition and Penn Entertainment is planning to shoot for the stars by rebranding its sportsbook as ESPN Bet. Add DraftKings, FanDuel, Bet365 and BetMGM into the ring, and that is one hell of a battle for a share of players' wallets.
Fanatics and ESPN Bet will most likely use their huge marketing budgets to attract the Gen Z bettors and casual sports fans. Winning the battle to attract, and more importantly retain, this key cohort of players will be significant. Marketing dollars will not be enough; product innovation will be crucial in the attempt to give players the experience they demand. They will demand to be entertained in ways they experience elsewhere.
Outside the 'big three' of FanDuel, DraftKings and BetMGM, in terms of US gaming market share, it will only be companies who continue to evolve and innovate their own offering that can close the gap. The likes of Entain and Angstrom, who are well known and have large wallets, can buy the maturity and experience needed. They can make inroads with the quality of their product and people, as well as via the acquisition of operators and challenger brands (particularly when more states go live with iGaming).
Marketing tech and needle-like focus on ROI
With the big three effectively owning the sports-betting market and making gains in the iGaming space, the chasing pack will need to innovate with needle-like focus on ROI.
Martech is crucial for success in an industry that is seeing shifts in CPAs and one that has historically not merged fragmented data very well. As there is no real single view of acquiring through to retention, and almost zero real data, technology is holding operators back in the battle to retain Gen Z bettors and give them the experiences they demand; i.e. personalization.
Therefore, a holistic 360-view of customer data which is then deployed across multiple marketing channels is the key to being competitive in this landscape. As biddable platforms rely more and more on AI, it is essential that data which is representative of quality customers is used. As experienced industry veterans know, standard first-time depositor data is not enough. In fact, relying on incomplete customer insights can be detrimental to revenue.
As we all know, customer acquisition is only the starting point. Retention and cross-sell is essential to delivering the return on ad spend required to sustain campaigns in this competitive market.
The front-of-mind game is where the winners and losers will ultimately be determined. There is no personalization without sufficient marketing technology integration. Personalization is a key cog in the retention machine you must be leveraging.
As a result, a full martech stack is needed to operate an effective marketing department. The gap between the haves and have-nots in this space will widen not just year-on-year, but also month-on-month.
Sportradar Appoints Jim Bombassei as Senior Vice President, Investor Relations and Corporate Finance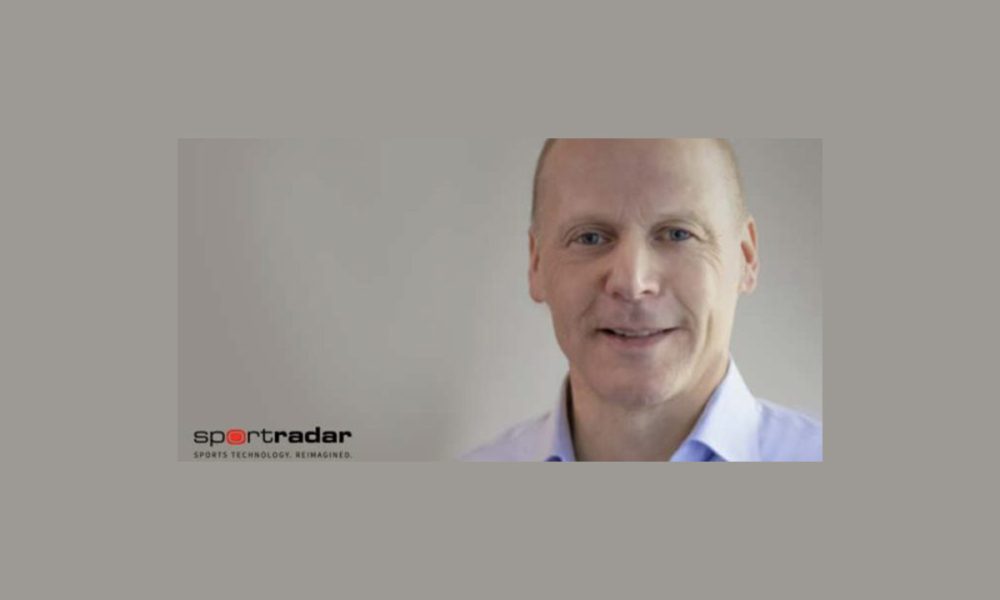 Sportradar announced the appointment of Jim Bombassei as Senior Vice President, Investor Relations and Corporate Finance, effective immediately. Based in New York, he will report directly to Gerard Griffin, Chief Financial Officer.
In this role, Bombassei will be responsible for building and maintaining relationships with the global investment community, and communicating the company's business model, long-term strategy and financial performance. He will also have oversight of the company's Corporate Finance function. Bombassei brings significant financial and investor relations experience to the role having held senior executive positions in the media, technology and gaming industries.
Gerard Griffin, Chief Financial Officer at Sportradar, said: "We are pleased to welcome Jim to the Sportradar team. He is a talented and respected finance executive, with a wealth of investor relations experience and a track record of success. Jim will be a great asset as we continue to communicate our vision and strategy to the market and our investor community."
IGT Recognized as a Top Employer in the US and Canada by Top Employers Institute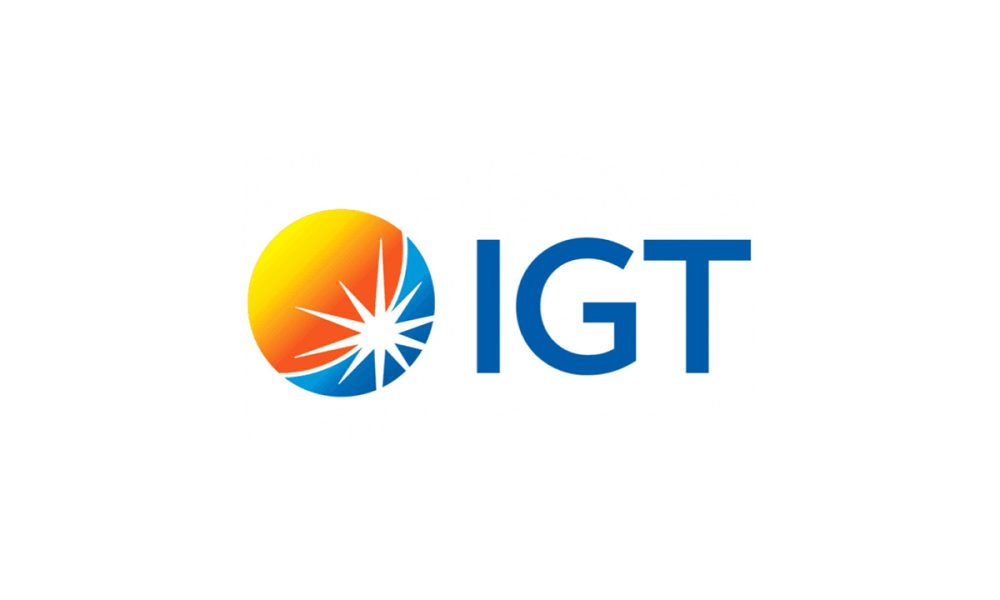 International Game Technology PLC announced that it was recently recognized as a Top Employer in the US and Canada by the Top Employers Institute, a global authority in recognizing excellence in people practices.
This announcement follows the news that IGT Italy earned the Top Employer distinction earlier this year. The Top Employers Institute also independently certified that IGT is an employer of choice, joining more than 2100 organizations in more than 120 countries.
"Earning the Top Employer distinction in the US, Canada and Italy is a significant achievement for IGT, as more than 70% of the Company's workforce resides in those three countries. The Top Employers Institute provides meaningful benchmarking data that will help IGT drive continuous improvement and provide a working environment where professional growth, inclusion and communication are paramount," said Dorothy Costa, IGT Senior Vice President, People & Transformation.
To earn this achievement, IGT went through a rigorous application process and provided detailed responses to more than 225 questions pertaining to the Company's people strategy, which includes its commitment to sustainability, diversity and inclusion, and ethical operations. The application process also encompassed IGT's achievements in digitization, talent acquisition, professional and leadership development, well-being and performance management.