Reading Time:
< 1
minutes
CT Interactive will provide MD shop with its exclusive portfolio. MD shop is a supplier in the industry of online gaming that aims to provide the best gaming experience in Bosnia and Herzegovina.
"CT Interactive is proud to announce that its content will become available on the platform of MD shop, Bosnia and Herzegovina. We see a lot of potential in the brand, and we will continue to follow its development and provide it with our latest games", commented Milena Tsankarska, Head of Business Development at CT Interactive.
Through this deal, the players of MD shop will have the chance to enjoy games like Aztec Gold 20, Champagne and Fruits, Fire Egg, Hit the Hot, 20 Mega Slot, Lizard Blizzard, Purple Fruits, Shining Treasures, Coffee Magic, and Win Storm, which won the Online Game of the Year Award during the BEGE Awards 2022.
Filipović Sretan, Head of Operations of MD shop, said: "We want to be among the best suppliers in the country, and we know that this would be impossible without the amazing gaming content of CT Interactive. Their award-winning products are just what we need to fulfill our expansion plans."
Nikola Jokić Becomes the First Brand Ambassador of Superbet in Serbia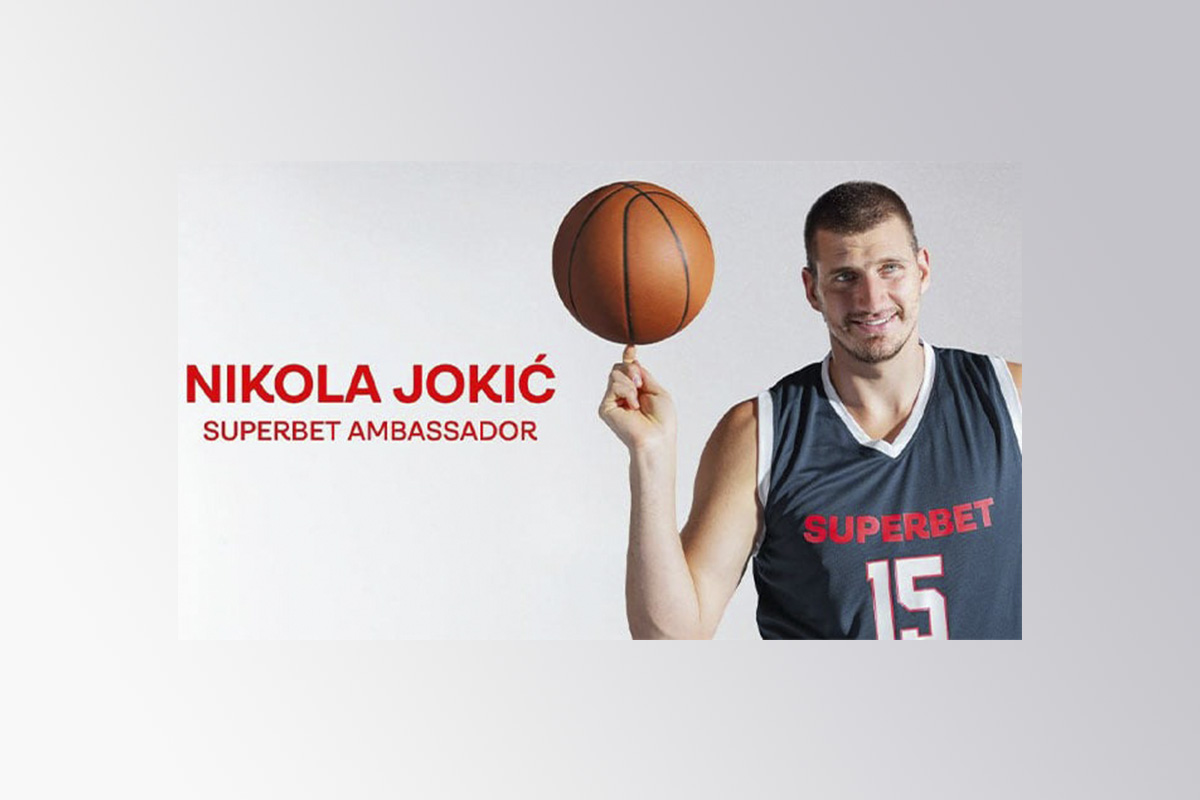 Reading Time:
2
minutes
Nikola Jokić, iconic NBA Champion and NBA Finals MVP, has become the first brand ambassador of Superbet in Serbia. The ambassadorship agreement extends across all Superbet brands and CSR initiatives in Serbia.
Nikola Jokić plays centre for the Denver Nuggets of the National Basketball Association (NBA). He won the NBA Championship with Denver Nuggets in the 2022-23 season, while also being the NBA Finals Most Valuable Player (MVP) for the same season.
Furthermore, Nikola Jokić is a five-time NBA All-Star player, has been named to the All-NBA Team on five occasions and won the NBA Most Valuable Player (MVP) award for the 2020-21 and 2021-22 seasons. One of the most beloved athletes in Serbia, he was part of the Serbian basketball national team with which he won a silver medal at the 2016 Summer Olympics held in Rio de Janeiro (Brazil).
Thanassis Kanouris, Country Manager of Superbet Serbia: "We are thrilled and honored that Nikola Jokić has become part of the Superbet team. He is an amazing athlete, who stands out from everyone else, as he is the type of player who focuses on the team's objectives, a quality that aligns seamlessly with our core values.
"Nikola's reputation as one of the world's premier basketball players, with a track record of outstanding achievements, is a testament to his unique talent and global appeal. We are proud to partner with him through this ambassadorship agreement, aiming to highlight his exceptional qualities and inspire audiences through his values.
"Furthermore, having Nikola Jokić as our brand ambassador is an ideal way for us to introduce the Superbet brand and our unique entertainment products in Serbia.
"Unity and collaboration are in our brand DNA, while Nikola's motto is that the most important thing is to assist. That makes us and him driven by the same goal: to excite millions of sports fans across the world.
"Serbia is a strategic market for Superbet's expansion in the wider European region and having such an iconic athlete in our team is an exciting opportunity and a sign of respect for local sports fans."
Nikola Jokić said: "I am delighted to team up with Superbet, a company renowned for the unique way in which they connect fans across Europe with the thrilling world of sports. As a professional athlete, I'm deeply committed to enhancing the fan experience, and that's perfectly aligned with Superbet's mission.
"The Superbet team is highly professional, while also showing great care and respect for the needs of their customers. Even more, I appreciate the importance given by the company towards responsible gaming and that was one of the key aspects which convinced me to partner up with this amazing brand.
"I believe that the passion they invest in nurturing sports communities will have a strong impact in the years to come. Together we can build a sustainable future for the Superbet brand, working on long-term plans and discovering new synergies.
"My partnership with Superbet has been nothing short of fantastic so far, and I can't wait to create exhilarating moments together for fans in Serbia and beyond."
efbet Enters into Partnership with EGT Digital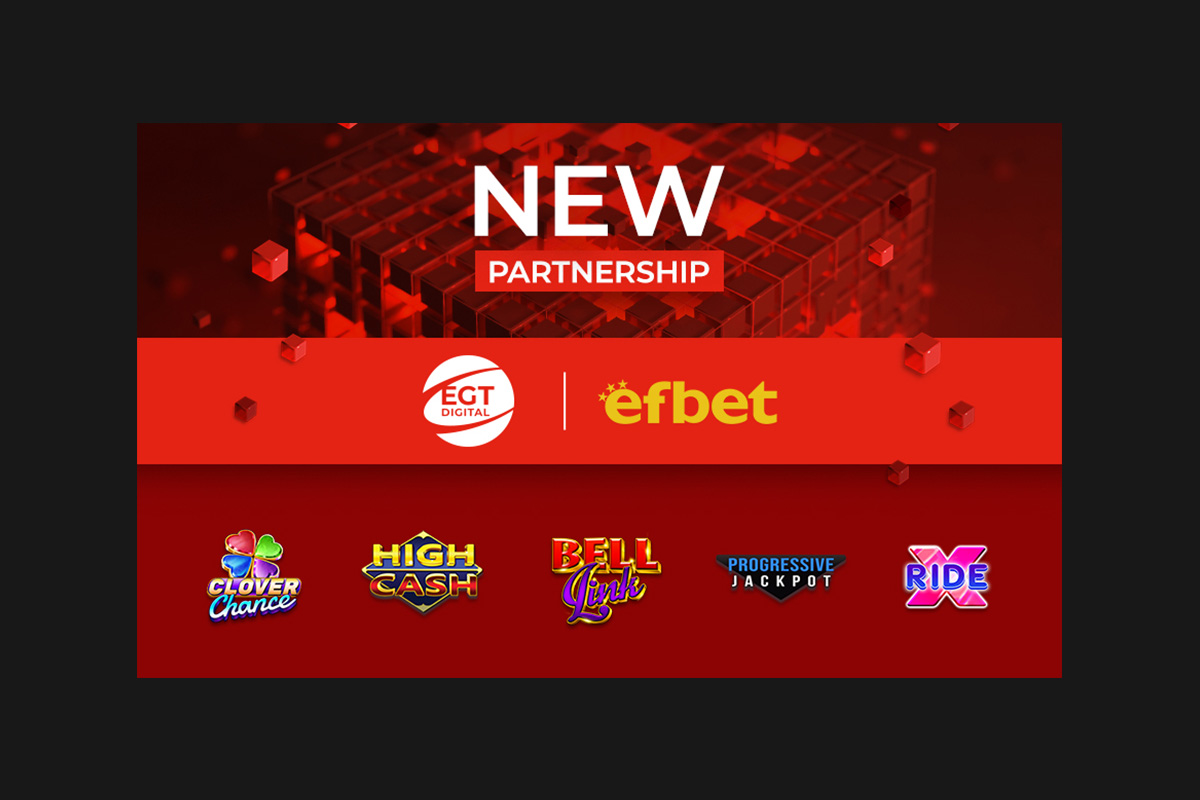 Reading Time:
< 1
minutes
EGT Digital has further strengthened its leadership positions in Bulgaria after efbet recently added their gaming content to its website. At the disposal of its visitors are the well-known jackpot bestsellers Bell Link, Clover Chance, High Cash, Single Progressive Jackpot, as well as the multiplayer game xRide.
"We are very happy that our titles are now available to even more Bulgarian fans of high-quality slot entertainment thanks to our collaboration with efbet, which is one of the largest betting sites in the country. I am confident that this partnership will contribute both brands to increase their popularity and solidify their status of key players on the Bulgarian gaming market," Tsvetomira Drumeva, Head of Sales at EGT Digital, said.
"We decided to enrich the gaming choice on our website with EGT Digital's titles, led by our priority no. 1 to always offer to our customers fresh and attractive content, tailored according to their tastes and preferences. The evaluation of the players speaks for itself: the provider's games are among their favorites, having demonstrated impressive results so far, and it seems that this trend will continue in the future," Tsvetina Georgieva, Marketing manager at efbet, said.
CT Interactive Certified in Republika Srpska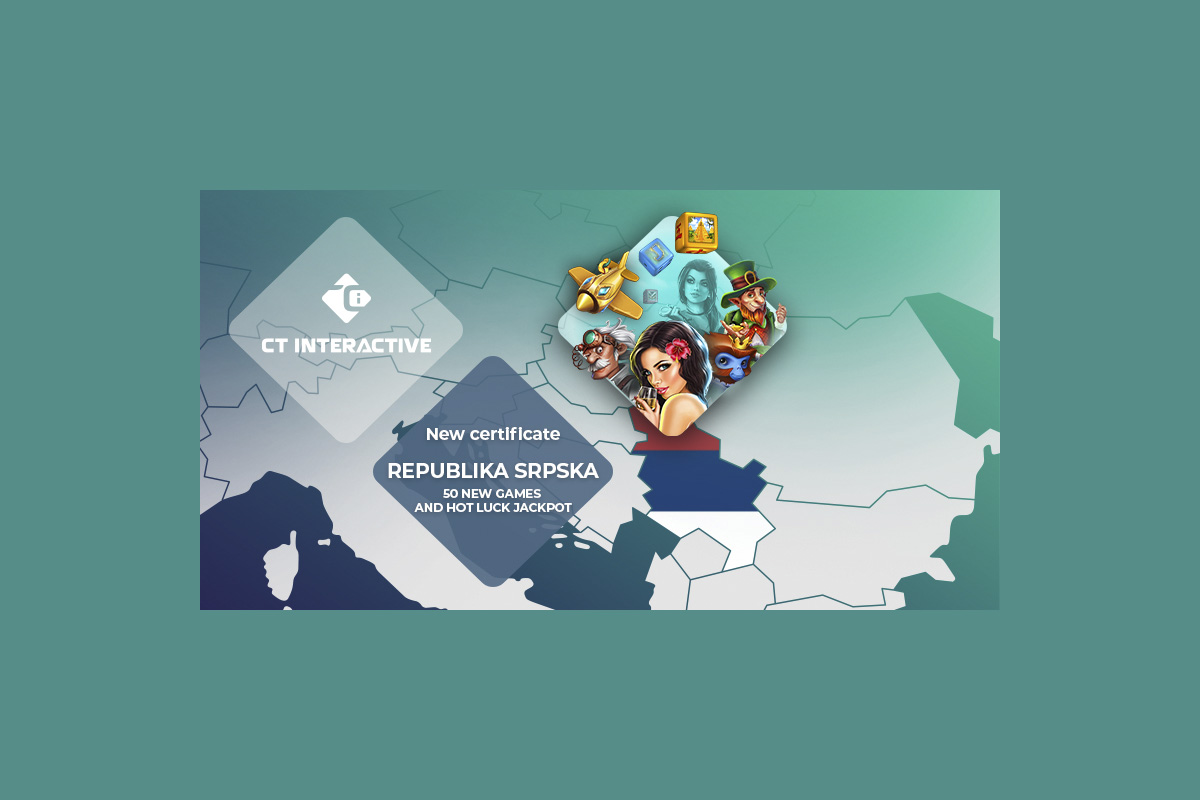 Reading Time:
< 1
minutes
CT Interactive has certified 50 of its exclusive games and Hot Luck Jackpot for Republika Srpska.
Through this certification, the brand ensures that its world-class online casino games are now available for players in Republika Srpska, offering them a diverse portfolio comprising some of the most exciting and visually stunning games on the iGaming market.
"We are so happy that the players from Republika Srpska will have the chance to enjoy such an exceptional portfolio of high-quality products. This process is part of our policy to grow our European presence," Lachezar Petrov, CEO at CT Interactive, said.
The Institute for Testing and Certification has certified the Hot Luck Jackpot and 50 slot games of the company, including Aztec Gold 20, Champagne and Fruits, Fire Egg, Hit the Hot, 20 Mega Slot, Lizard Blizzard, Purple Fruits, Shining Treasures, Coffee Magic and Win Storm, which has won the Online Game of the Year Award during the BEGE Awards 2022. The Hot Luck Jackpot is a 3-level mystery interactive jackpot that has adjustable hit and bet limits and gives additional awards.
This milestone achievement promises to enhance the gaming experience for players in the region and solidify CT Interactive's commitment to delivering exceptional entertainment solutions.