At this moment in time, everyone and their dog must have heard about the power of Bitcoin. People turn to crypto for quicker and more private transactions. On the other hand, players turn to online gaming platforms for their easy accessibility.
Besides making waves individually, cryptocurrency and online gaming have crossed paths on many platforms. Consider a casino like ReelCrypto, with hundreds of thrilling games that allow players to transact using Bitcoin and other forms of cryptocurrency.
This growing trend raises many questions. Why do some players prefer using cryptocurrency on online gaming sites? What are the upsides and what are the downsides?
Upsides of Crypto in Online Gaming
The integration of Bitcoin, Ethereum, and other cryptocurrencies in online gaming delivers several significant advantages. Here are some of the main ones:
Whenever the discussion is about crypto, there's always word about anonymity and privacy. These digital coins still bring this substantial advantage to online gaming platforms.
Unlike credit cards or bank accounts, cryptocurrency transactions do not require personal information. Players only need to provide a wallet address. This extra layer of privacy is invaluable to many. Some players prefer discreet gaming, and crypto gives them that luxury.
Traditional payment methods usually demand fees that can eat into players' gaming budgets. That's not the case with cryptocurrencies, as these costs are significantly reduced. Most crypto transactions require a minimal network fee, making it a cost-effective option. Players can then spend more on what they enjoy, gaming, rather than losing money to transaction fees.
Speed and Ease of Transactions
One of the pain points online gamers face is waiting hours and sometimes days to withdraw funds. Bank transfers, for example, take multiple business days. Some e-wallets allow instant transactions, but it's fiat, which can easily take hours. Cryptocurrencies eliminate this problem by allowing near-instant transactions. Whether players are funding their accounts or cashing out winnings, the process is quick and straightforward.
Downsides of Crypto in Online Gaming
The upsides of using cryptocurrency in online gaming are clear: greater privacy, lower costs, and faster transactions. Now, let's consider the downsides below:
The regulatory environment for cryptocurrencies is still evolving, which poses a challenge for online gaming platforms supporting digital currencies. Different jurisdictions have varied stances on the legality of using Bitcoin and other altcoins for gambling, among other activities. For this reason, many crypto online gaming platforms can't operate on a global scale. Also, many players will be skeptical, not wanting to go against the law.
Cryptocurrency transactions are irreversible, and that allows for potential fraud or theft. For instance, a player can sign up on a fraudulent gaming platform, and if they send coins, they can't get them back. That's why ensuring playing at reputable and secure platforms is vital.
Bottom Line
Crypto has brought substantial improvements to how players transact on online gaming platforms. These benefits foster the increasing integration of cryptocurrency options in the online gaming industry. However, there are security issues to be resolved.
EthBet Poker: Pioneering Decentralized Poker and Crypto Gaming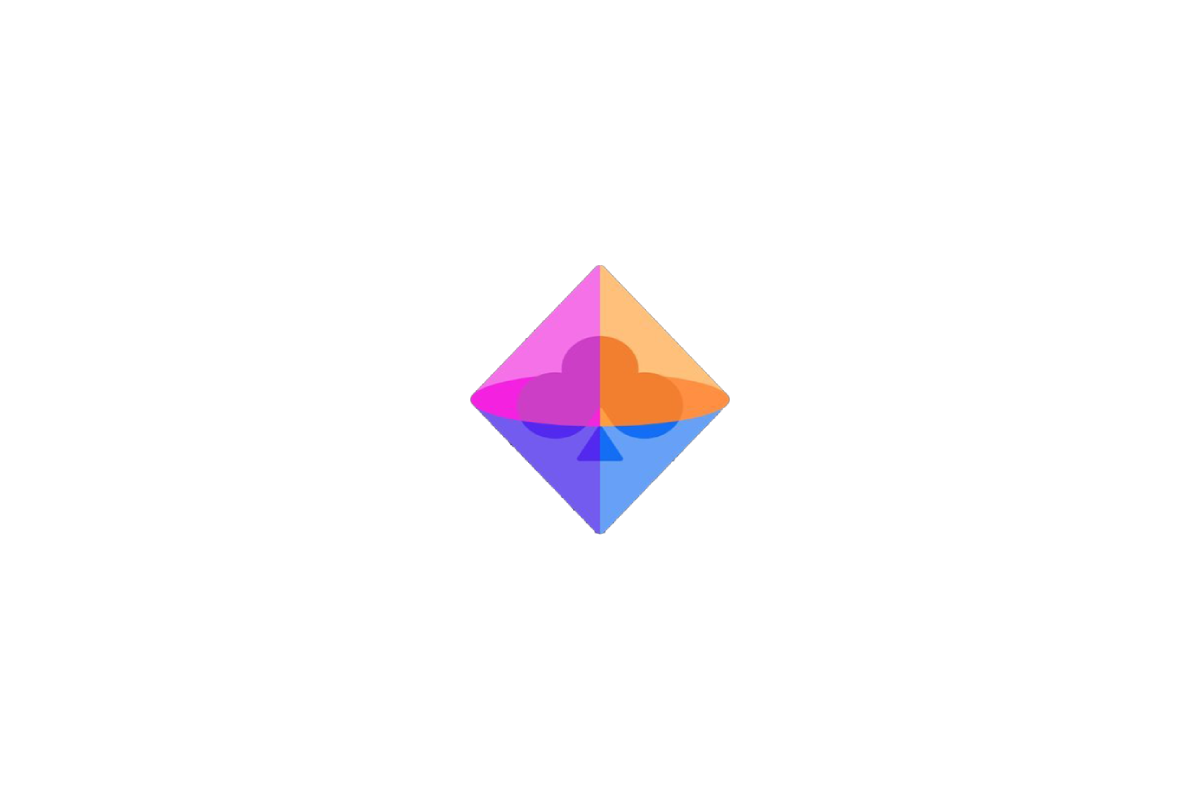 Introduction: EthBet Poker heralds a groundbreaking era in the world of online poker with its revolutionary Decentralized Poker platform. This innovative ecosystem combines an ERC20 token, $EthBet Coin, with cutting-edge online poker software, allowing users to stake their tokens within the platform, transforming their gaming experience.
Exploring $EthBet Coin:
$EthBet Coin, operating on the ERC-20 protocol, serves as the backbone of our platform. Acquired through Uniswap and designated Dex platforms, this versatile token finds utility within the EthBet Poker. While not mandatory, integrating $EthBet Coin enhances gameplay, enabling promotions, bets, and seamless transactions within the platform.
Benefits of $EthBet Integration:
Rakeback Opportunities: Players leveraging $EthBet for Community Contributions enjoy an impressive 33% rakeback, potentially turning losing players into break-even contenders or elevating break-even players to profitable status.
Holders Tier Levels: The platform introduces tier-based levels, encouraging token holdings, fostering an engaging and competitive environment.
To sustain our intricate ecosystem, a seed sale marks the initial phase, offering early investors a discounted token price. This approach ensures the essential funding required for seamless operations and ecosystem growth.
EthBet Poker Highlights:
Software Features: EthBet Poker prides itself on quick withdrawals and deposits, a user-friendly UI design, 24/7 Telegram support, and exciting weekly freerolls and tournaments exclusively for $EthBet holders.
Bonuses and Rewards: Players receive a 33% rakeback through $EthBet contributions. Additionally, reduced conversion fees and a lucrative affiliate program amplify player benefits.
Featured Games: EthBet Poker offers popular poker variants, including Texas Hold'em, Omaha, and 5 Card Omaha.
Responsible Gambling: EthBet Poker is committed to promoting responsible gambling, ensuring a safe and enjoyable gaming environment for all players.
Conclusion:
Join EthBet Poker, where innovation meets entertainment. Elevate your poker experience with $EthBet Coin, enjoy a myriad of bonuses, participate in thrilling tournaments, and become a part of our vibrant poker community. With EthBet Poker, your poker journey reaches new heights, combining cutting-edge technology with unparalleled excitement.
9M 2023 Crypto in iGaming Landscape: Moderate Growth Amidst Fiat Rise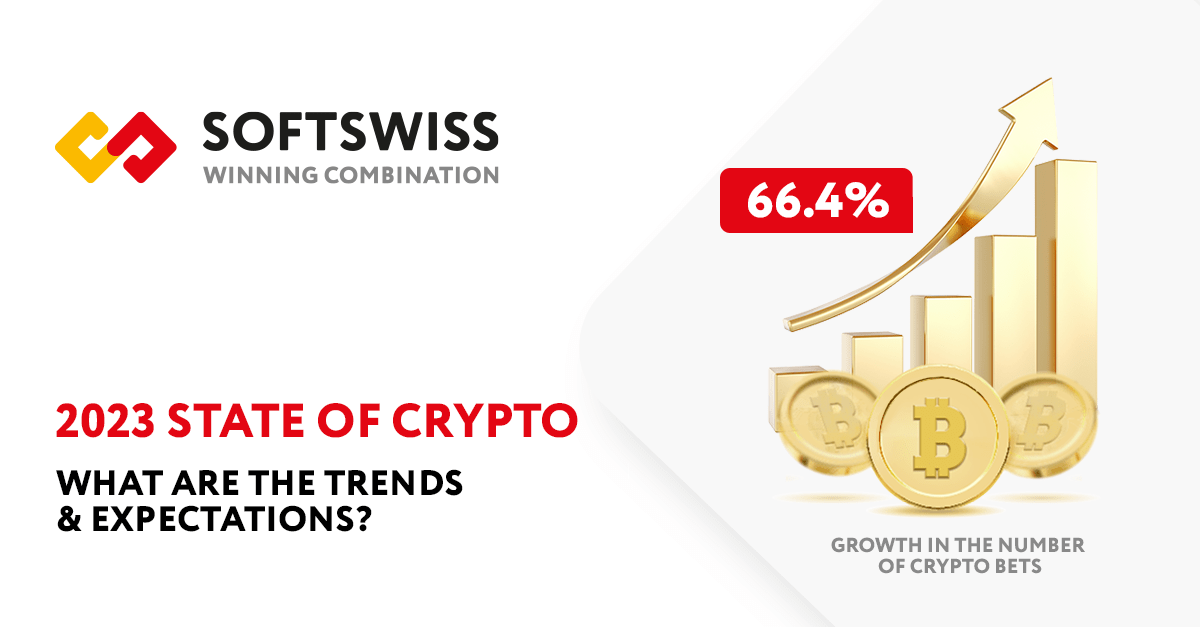 Reading Time:
4
minutes
SOFTSWISS' latest analysis indicates that the cryptocurrency segment is experiencing slower growth compared to the broader iGaming industry. The pioneer in offering cutting-edge crypto iGaming software presents insights into the latest crypto gaming trends.
The analysis is founded on the data collected across 530+ brands powered by the company. It takes into account the in-game currency conversion capabilities, enabling SOFTSWISS clients to seamlessly involve players with cryptocurrency holdings in games originally tailored for fiat only.
IGAMING MARKET GROWTH
During the first three quarters of 2023, the iGaming market consistently grew. In absolute terms, the total wagered amount showed a 36.6% increase compared to the same period of the previous year, while the number of bets saw an even more impressive growth of almost 50%.
STATE OF CRYPTO
In the comparative analysis of crypto bets spanning the first nine months of 2023 and the same period of the previous year, a noteworthy 18.7% monetary growth is observed. At the same time, the number of crypto bets has surged by 66.4% since 2022. Simultaneously, the share of crypto in the Total Bets Sum demonstrated a slight decrease by 4.3 p.p. to finally settle at 28.5%.
Diving deeper into the analysis, which has been ongoing since the beginning of 2022, it becomes evident that the sums of crypto bets experienced incremental growth from quarter to quarter during this period, but their share in the Total Bets Sum decreased slightly, primarily due to the more impressive quarter-to-quarter increase in the sums of fiat bets.
Andrey Starovoitov, Co-CEO at SOFTSWISS, comments: "An 18% increase in crypto bet sums may appear very modest when juxtaposed against a more substantial 45% expansion in fiat bets during the first three quarters of 2023. Taking into account the state of crypto in other spheres, such as fundraising, where the third quarter showed its worst results since the end of 2020, the position of cryptocurrencies in iGaming could be evaluated as comparatively stable at the moment."
FLUCTUATING CRYPTO BET
The analysis of the average bet presents an engrossing picture. While the average fiat bet remains stable, hovering around 0.82 euro during the first three quarters of 2023 as well as in the same period of 2022, the average crypto bet lost almost 30 p.p. on average, displaying a quarter-to-quarter variability. It initially increased from 1.56 euro at the end of 2022 to 1.88 euro in Q2 2023 but subsequently declined to 1.59 euro in Q3 2023. Such fluctuations can be attributed to the inherent volatility in cryptocurrency rates and market expectations.
SOLID TOP OF CRYPTOCURRENCIES
The Top 5 most used digital coins in iGaming remained unchanged since the beginning of 2022.
During the first three quarters of 2023, the cryptocurrency distribution structure is as follows:
Bitcoin – 74.9%
Ethereum – 8.9%
Litecoin – 6.0%
Tether – 4.6%
Dogecoin – 3.0%
In the world of digital currencies, Bitcoin has witnessed the most substantial growth, marked by a 3.9 p.p. increase in its share compared to the first three quarters of the previous year. Conversely, Ethereum experienced a decline, losing 6.3 p.p. in its market share during the same period.
Andrey Starovoitov, Co-CEO at SOFTSWISS, summarises: "Due to their technological nature and relatively recent emergence, cryptocurrencies are developing within a rapidly changing landscape, pivoting on diverse economic and societal factors. At the moment, we are observing their moderate popularity among players in the growing fiat segment, and the results of the final quarter of 2023 hold increasing fascination. Being the 'number one' crypto solutions provider, SOFTSWISS remains committed to imparting its expertise on the relevant trends in iGaming."
About SOFTSWISS
SOFTSWISS is an international iGaming company supplying ISO 27001-certified software solutions for managing gambling operations. The expert team, which counts 1,400 employees, is based in Malta, Poland, Georgia, and Belarus. SOFTSWISS holds a number of gaming licences and provides one-stop-shop iGaming software solutions. The company has a vast product portfolio, including the Online Casino Platform, the Game Aggregator with thousands of casino games, the Affilka affiliate platform, the Sportsbook Software and the Jackpot Aggregator. In 2013, SOFTSWISS was the first in the world to introduce a Bitcoin-optimised online casino solution.
NuxGame enhances player experience through integration of new crypto and blockchain technologies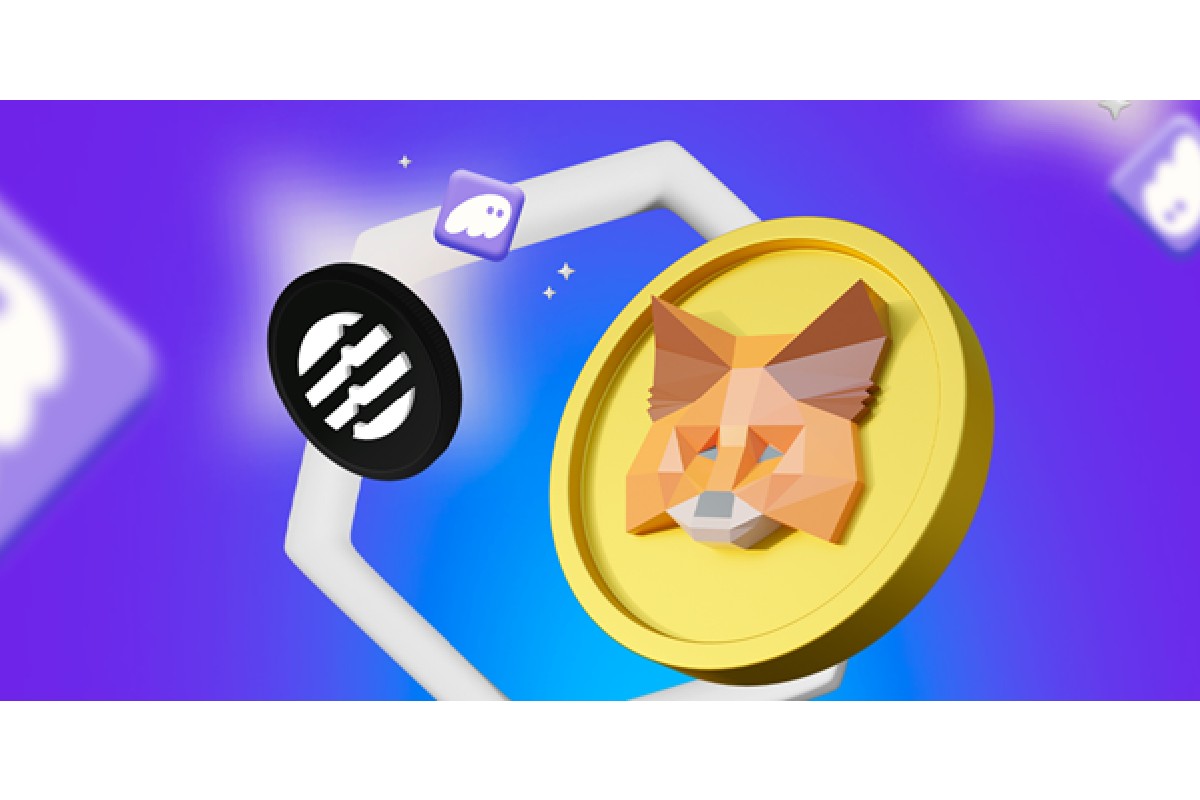 Reading Time:
< 1
minute
NuxGame, the experienced betting and software provider, has announced the integration of Metamask, Aptos and Phantom crypto wallets into its platform, creating a more secure, efficient and streamlined process for operators and players alike.
Promoting ease of use and offering global accessibility, the new integrations will allow for ease in sign-ins and registrations as well as swift deposit and withdrawal directly from the wallets, reducing friction in the registration process while attracting the growing group of crypto-enthusiasts and increasing acquisition rates for operators.
The public blockchain's transparency and immutability also minimises fraud, with traceable transactions ensuring that both players and operators can verify and validate transactions.
The Metamask, Aptos and Phantom integrations solve many issues other crypto networks and more traditional payment processes pose, such as slow transaction speeds, high fees, security issues and the lack of complete decentralisation.
The integrations bolster NuxGame's range of services and are the latest in a string of innovative solutions available to forward-thinking operator clients.
Denis Kosinsky, Chief Operating Officer at NuxGame, said: "Evolving our offering is key to future-proofing our clients' operations by ensuring they stay ahead of the tech curve, providing their customers with the most cost-efficient, secure and streamlined service available.
"As crypto technology continues to grow within the iGaming sector, it is vital operators have the infrastructure to facilitate changing player preferences. This latest development of our services ensures our clients have the most advanced crypto and blockchain technology available to them."