Challengermode collaborates with Digital Superheroes on Call of Duty tournament to support Military and Veteran Gamers
Reading Time:
2
minutes
Global esports platform Challengermode has announced it is working with influencer group Digital Superheroes and the Military & Veteran Gamers charity to support the amazing work they do for veterans and civilians.
In honour of Veterans Day this Friday 11th November, Digital Superheroes will be hosting MVG's 2v2 Call of Duty Gunfight Tournament on Challengermode and spotlighting the incredible work the charity does in establishing a safe environment for service members to connect and heal through gaming. 100% of all the donations given during the event to support its amazing work for veterans. All proceeds from the tournament will be used to gift copies of Modern Warfare 2 to veterans free of charge with the Cods4Vets campaign.
The free-to-enter tournament will kick off on November 13th, where players of any skill level will compete for a significant $2500 total prize pool. There will also be additional giveaways of two GeForce RTX 4090 graphic cards and multiple copies of the new Call of Duty: Modern Warfare 2.
Vann Childs – Partnership Manager for North America at Challengermode said: "We're proud to be supporting Military & Veteran Gamers alongside Digital Superheroes to help make this tournament happen and raise donations for an incredible cause. We look forward to hearing more from them about how best to meet the needs of veterans and civilians, and can't wait to see the community come together for this exciting tournament."
To take part and claim a spot as one of the 128 competing teams, visit the Digital Superheroes Discord and follow the "How To Register" instructions on the tournament info page. To find out more about the Military & Veteran Games charity, visit the website.
To enter the giveaway: follow Digital Superheroes on Twitch, join the Digital Superheroes Discord and follow the Digital Superheroes on Twitter. Once you've entered the giveaway, every dollar donated towards the COD4Vets Campaign earns you an additional chance to win.
Challengermode's support for Digital Superheroes and Military & Veteran Gamers builds off of a strong traditional of the global esports platform providing a space for charitable events free of charge, such as the SpecialEffect CS:GO charity tournament, the CompanyClash VALORANT tournament in support of Save The Children, the Lucifer Esports Charity Cup in aid of AbleGamers and the Play2Help Rocket League tournament for Mental Health Awareness Month.
Wamba Technologies Announces Gamers Oasis: A Patented eSports Platform with In-Game Wagering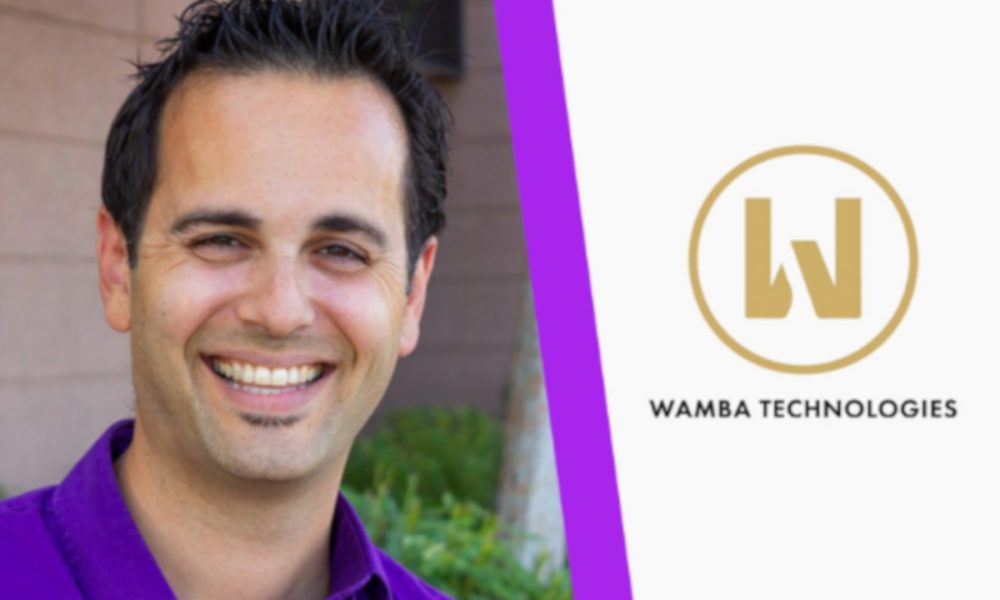 This patented technology eliminates the need for gamers to travel for competitions, allowing them to play tournaments from anywhere on their mobile devices and win real money
Wamba Technologies today announces plans to develop a proprietary eSports wagering platform, Gamers Oasis, which allows video gamers to enter a tournament on their mobile devices for a fee and compete against other players in real-time to win real money.
The acceptance and settlement of wagers on mobile video games is at the heart of Wamba Technologies' product and its exclusively holds the patent. In the United States, Wamba Technologies owns the technology for any wagering system that is connected to a skill-based and physics-based game where the wagering system and game are communicating with each other in real-time. Applying to 'physics-based and skill-based games', this includes sports games, racing games, first-person shooters, fighting games and more, just to name a few. The key feature of these games is that there is no chance involved. Therefore, in the absence of chance, these are not classified as gambling games but, rather, skill-based sporting events.
"If a video game player wants to compete against other players to win money, whether it be heads-up one-on-one or in a multi-person tournament, they usually have to travel to an arena or a venue to compete," the founder and Chief Executive Officer for Wamba Technologies, Gary Denham (pictured), said. "This means that many people can't participate due to travel costs or lack of accessibility. Gamers Oasis will allow everyone to compete for real money directly from their phones without needing to travel. We proudly own the patent on the only technology that can make that happen. Summed up, with our patent, we own online eSports."
Online real-money competition (online eSports) is still in its infancy but Wamba Technologies is currently engaging with gamers, game designers, coders, programmers, eSports influencers and financial consultants to aid in the development of Gamers Oasis.
In the United States alone, 215 million people play mobile video games and globally over 500 million people compete in video games for real money. Of these 500 million people worldwide, only a very small percentage are competing online for money while the rest of the players are competing in person at physical locations. Wamba Technologies anticipates that when offered and monetized properly, a mere 10% of the global market share could generate $13 billion to $15 billion in annual revenues from tournament buy-ins and ad revenues.
The Game Awards 2023: The Rise of eSports from Start to Finish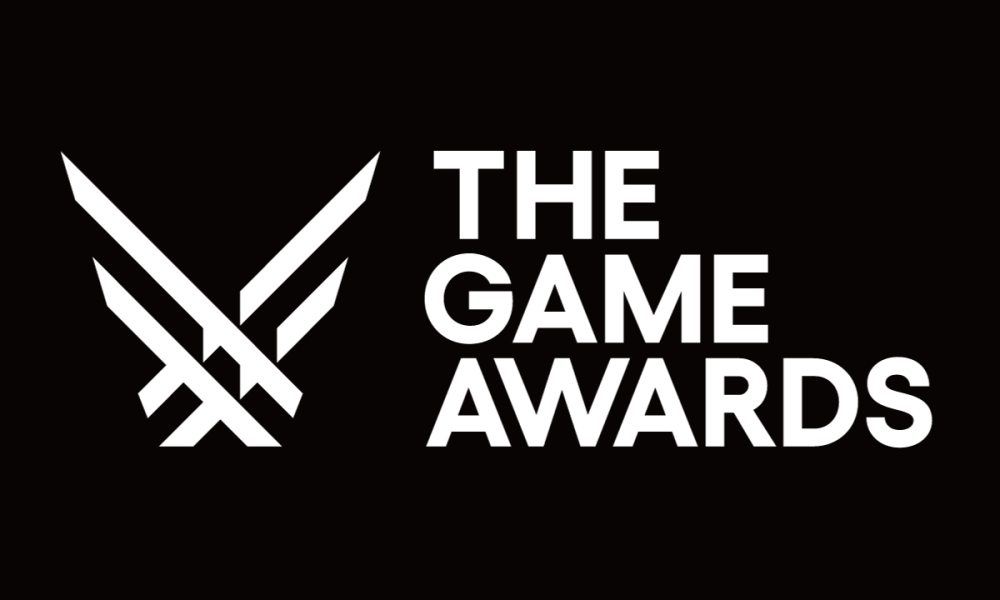 The rise of eSports
In the ever-evolving landscape of entertainment, few industries have witnessed a meteoric rise quite like eSports. What once started as a niche in the gaming world has now grown into a global sensation, captivating both amateur and professional players with its competitive events, life-changing cash prizes, and viewership figures in the hundreds of millions. Domain and hosting experts Fasthosts has compiled a brief overview of the rise of eSports, and competitive gaming throughout the years, and where the future may take the industry.
The Start of Competitive Gaming
eSports, at its core, revolves around competitive video gaming, and has experienced exponential growth over the past five decades. The earliest known gaming competition stems back to 1972, when Stanford University hosted a contest featuring the science fiction rocket game 'Spacewar'. The event – orchestrated by sports reporter Stewart Brand – showcased the potential of video games as an "exhilarating spectator sport", setting the stage for what was to come.
The Slow but Steady Rise
For several decades, the popularity of eSports experienced a gradual rise. In the pre-internet era, arcade tournaments provided the battleground for players, with magazines and record books recognising top players' achievements. The 1990s marked a turning point as gaming tournaments began to gain traction, offering increasingly substantial prize pools. The technological advancements in video game consoles, and internet and PC gaming paved the way for a prosperous decade for the industry. At the end of the 90s we saw the internet cafe boom where young players would meet and play together in PC cafes, which was the start of the strong youth social gaming culture you see today.
The New Millennium
It was the early 2000s that witnessed the true birth of eSports as leagues and tournaments started to take shape around iconic titles like Counter-Strike, StarCraft, and Warcraft III. In 2001, the first World Cyber Games was held in Seoul. The tournament featured several popular games and attracted over 174,000 participants from 17 countries, making for an unexpected global success. In 2005, the CPL World Tour or Cyberathlete Professional League became the first event to have a prize pool offering over $1 million, demonstrating the start of life changing prizes that go hand in hand with competitive gaming.
Streaming Platforms: The Catalyst for Growth
From 2010 onwards, the world witnessed the revolutionary impact of online streaming platforms like Twitch.tv and Youtube Gaming, leading to skyrocketing eSports viewership figures. When Twitch launched, the 'League of Legends' world championship viewership figures went from 1.7 million in 2011 to 8.2 million in 2012, and to 32 million in 2013.
These streaming platforms connected fans worldwide, allowing them to tune into live events from home. The large viewing figures, advertising, and sponsorship opportunities led to investors starting their own teams, and household game developers creating leagues and tournaments. It became standard for eSports events to attract millions of viewers, and the landscape of competitive gaming had been transformed.
The Summit
In 2015, eSports reached a defining moment with The International 2015: Dota 2 Championships. The prize pool offered a staggering $18 million, breaking records and solidifying eSports' place on the global stage. This marked a monumental shift, proving that tournaments could rival traditional sports events in terms of both prize money and profitability.
The New Decade: eSports Takes Centre Stage
As the calendar turned to the 2020s, eSports entered a new era. The decade began with some of the largest tournaments in history, attracting millions of spectators and providing the largest prize pools seen to date such as The 2021 International Dota 2 Championships which took place in Bucharest Romania, offering a $40,018,400.00 prize pool – the largest prize at the time.
By 2020, it had become increasingly common to see the term "professional eSports player" conceptualising the individuals dedicating their lives to competitive gaming, undergoing strict routines and training in the unique journey of becoming the world's next best gaming athlete.
The Future
At present, the most-viewed tournaments are impressive spectacles in their own right, with titles like 'Free Fire World Series', 'League of Legends', and 'Mobile Legends: Bang Bang' drawing millions of viewers. Looking to the future, in August 2023, Saudi Arabian tournament organiser Gamers8 ran their 'The Land of Heroes' tournament with a colossal prize of $45 million dollars, a figure that we will see constantly being pushed higher in tournaments in following years. And according to BeyonGames.biz, the eSports market is estimated to grow at 21.81% between 2022 and 2027, with the size of the market expected to increase by $3,515.1 million.
The journey of competitive gaming from its humble beginnings to its current global standing is a testament to its enduring appeal and cultural impact. With its exhilarating competition and substantial rewards, eSports has become a true force in the entertainment world. As the industry continues to innovate and evolve, one thing remains clear: this isn't just a passing trend. It's a phenomenon that has permanently transformed the way we engage with and celebrate competitive gaming.
Global Esports Federation Reveals Season 4 of Global Esports Tour from Rio De Janeiro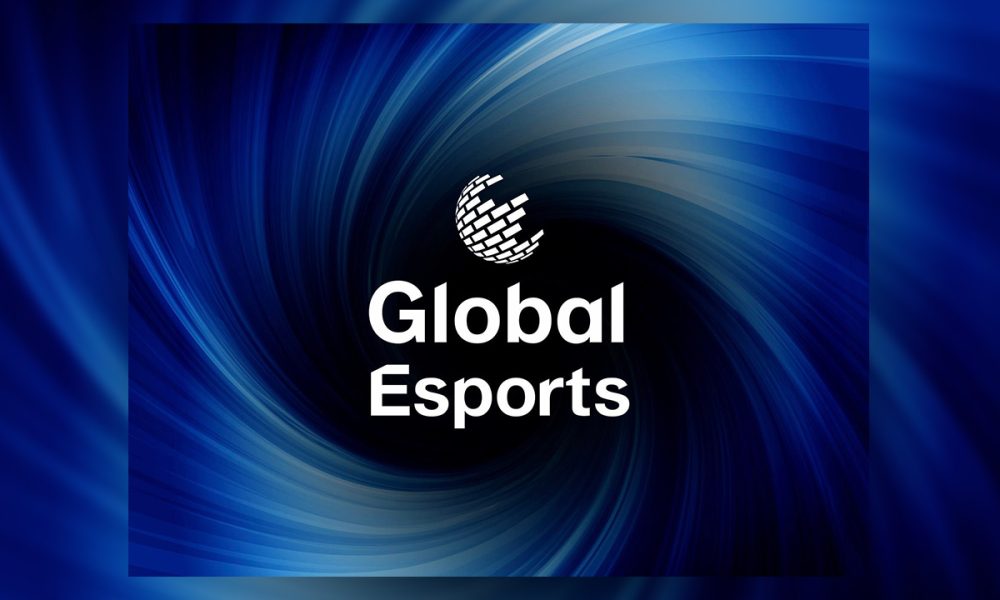 The Global Esports Federation's pro-series – Global Esports Tour (GET) – will kick off its next season in Rio de Janeiro, Brazil, in April 2024. Staged by the Brazilian Confederation of Games and Esports (CBGE) and strongly supported by Brazil's National, State and Local partners. The event promises intense competition and a boost for economic and tourism development in the vibrant city.
GET Rio 2024, the first stage of a multi-year Global Esports Tour slated for Brazil from 2024 to 2026, is set to feature the Counter-Strike 2 championship with eight Open teams and four Women's teams, competing for the coveted prize bank of $200,000. Beyond intense gaming action, the Rio Free Fire Cup (JEDIS), cosplay performance, conference panels, art and urban culture will enhance this innovative event.
"With the selection of Rio de Janeiro as the launch site for the Global Esports Tour 2024, we are embracing the passion and commitment of the Brazilian esports community. This marks a pivotal moment in elevating Brazil's position in the world of esports. As we expand our global GET portfolio, we are proud to appoint GEF's Director of Programs and Content, Eric F. Brinkley, as our first GET Commissioner," Paul J. Foster, CEO of GEF, said.
"We are honored to host our first stage of the Global Esports Tour over the next three years. This is a tremendous opportunity to showcase the world's talented esports athletes, promote esports in our region, and develop the esports industry in Brazil," Paulo Ribas, President of CBGE, said.
"We are preparing an epic event. It will be a great party, a true convergence between competition and entertainment in one of the most vibrant destinations in the world," Paulo added.
Rodrigo Castro, State Secretary for Events and Promotion of Rio de Janeiro State, said: "In addition to contributing to the state's economy, esports is a way of transforming lives. It is a privilege to bring an international event to Rio de Janeiro with content including music, the arts and culture. We are proud to be the hosts of this major event for our diverse, young community."
The support from the State Government, Ministry of Sports, State Secretariat of Sports, and Suderj underscores the collaborative effort to make the Global Esports Tour a transformative experience for Rio de Janeiro and the esports community.
Mario Cilenti, Executive Director of Operations at GEF, said: "Brazil is a key growth region for esports, and we believe this event will not only showcase the talent of professional esports athletes but also provide an opportunity to continue to fuel growth in this powerful region."