We are happy to announce that today(13.01.2017) we celebrating two years of activity and we are doing this by implementing a new layout which will help increase the visibility of the large amount of content published on our website.
The new layout focuses more on having a clear view of the recent news, event related news, trending topics and a much clearer reading of the EEG iGaming Directory feeds.
"EEGaming has become a leading portal of igaming news in Central and Eastern Europe, serving news and interviews at the highest quality and dedication. Our growth is the direct result of the b2b partners which we work with and we are happy to be part of their success and making things happen in the demographic. I remember saying that we want to build a bridge between the East and West of the igaming industry. Now I can see that this bridge has been built and we have even managed to inspire other media companies to start stepping up and help the companies located in the region to grow their online presence. EEGaming.org will continue to grow and more features will be added to help increase the visibility of news that are subject to the igaming industry. Special thanks goes to our partners, media partners and of course our honored readers.", stated Zoltan "Hawkie" Tundik, Founder and Head of Business.
While in 2 years, the portal has managed to gain +12,000 subscribers and reach millions of readers across the world, the plan is to grow further and reach new audiences. This is one of the reasons, we are going to help Eastern and Central European gaming software and web design startups grow by launching a platform on which they can post their projects share ideas, connect with investors and of course get the latest information about events in Europe that can help them get the funds they need to put their ideas into action.
Beside launching the platform for startups(launch date set for 01.03.2017), EEGaming will also invest 10% of its generated revenues in 2017 by funding interesting projects within the region.
The company would like to give special thanks to iGaming Business, CalvinAyre, SiGMA and Smile Expo for their ongoing support as Media Partners.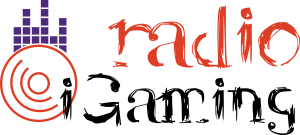 Classic video games selling for large sums
Everything comes back around in popularity or at least that is what they say. It has happened with vinyl records and now the same is occurring with retro video games. Yes, classic video games have become popular as children of the 1980s and 1990s have grown older and moved into the workforce. But classic games haven't just become popular to play. People are spending large sums of money on classic games from 20 and 30 years ago and owners who sell the games are making tidy sums. Gamers looking for classic games online can find free casino slot games inspired by retro video games.
Why are classic games popular again?
Classic video games are becoming popular as many older gamers look for a nostalgia factor. Playing games from their childhood brings back memories of yesteryear. Old Nintendo games are a link to the past for many gamers and it is something they don't want to lose. Nintendo announced in August that it would release a back catalogue of classic games for a new platform. The move will capitalise on the growing number of people looking for older games rather than newer ones. Many older games have inspired online slots which has driven their popularity sky-high.
In addition to personal reasons, today's mega-blockbuster video games are seen as too violent by many. While video games of the past were an escape from reality, modern games are based – at least loosely – on the problems of the world. From first person shooters to Grand Theft Auto, many older gamers want to play games that don't reflect reality.
How much are rare video games worth?
A recent study of rare and nostalgic video games from the last 30 years has found a number of old games selling for large sums of money. According to one source, a copy of Nintendo's Campus Challenge 1991 sells for around $22,000. Amazingly, the now rare game cost just $30 back in 1991. Gamers who had a copy could cash-in on Campus Challenge if they are able to find it. Other rare games selling for big money include the 1988 Sega Megadrive edition of Tetris and Atari's Air Raid from 1982.
Ultimate 11 is another that is high on the rare games list. According to reports, only 10 copies exist and each goes for $10,000. Kizuna Encounter had only 15 English versions created and is reportedly worth $13,000. One video game collector paid $55,000 for a copy of both games in 2009.
…And then there's E.T.
In 1982, Atari rushed E.T. the Extra-Terrestrial video game into the marketplace. Atari gave E.T.'s creator just five and a half weeks to develop the game. The company wanted it out in time for Christmas and to reap the rewards of the holiday season. The rushed game was awful and gamers hated it. It barely sold and Atari had warehouses chocked full of E.T. games it couldn't sell. Unable to move the games and with Atari becoming obsolete by the mid-1980s, the company buried hundreds of thousands of copies of E.T. and other games in the New Mexico desert. Some have been dug up and rare copies of the game have sold for $1,535 at auction. The excavators of the long-lost cartridges found 900 E.T. games in total. After selling them on eBay, the group made $108,000.
iLUCKI makes debut on SoftSwiss' platform
Keen to use the technical know-how of SoftSwiss, combined with their profound experience and insightful knowledge of igaming, the team behind the brand is poised to give it their all to entertain players using the best that technology can offer.
A brief glance at the website distinguishes iLUCKI for its breakout layout and game navigation filters with user experience at the very core.
Advanced or simple – the player decides whether they wish to search for their favourite games with simplified filter options to browse through the entire offering or narrow in on that one game they desire most with pinpoint precision.
The smart filter includes search by number of reels and paylines, as well volatility, hit rate and more. It can be easily activated using an elegant switch found on the navigation menu.
Speaking of favourites, players have the freedom to tag their games into a "Favourite" category, so that no time is spent finding their preferred slots. For those wishing to try their luck at something unexplored, iLucki encourages to try its random slot selector.
What is more, the player-oriented brand rolls out a solid library of the top game providers such as NetEnt, Yggdrasil, Microgaming, Play'n GO, NYX and a plethora of other popular game providers. Thanks to the SoftSwiss Game Aggregator, iLucki establishes a vast portfolio of over 40 game brands.
Crypto-lovers will enjoy the ability to play games supporting their coin of choice, whether it is Bitcoin, Bitcoin Cash, Ethereum, Etherium Classic, Litecoin, Dogecoin or Monero.
Support of cryptopayments is brought to iLucki through CoinsPaid, SoftSwiss' long-term partner in cryptopayments, offering high-end security and speedy transactions.
Anyone looking for the more traditional payment methods, will be satisfied by the abundance of such options for deposits and cashouts as Visa, Mastercard and Maestro, plus Skrill, Neteller, Zimpler, Yandex Money, Qiwi, Sofort, Paysafecard, ecoPayz and more.
The cutting-edge SoftSwiss Bonus Engine allows iLucki to present one of the most diverse and choice-rich promotional systems to date. This comes in the form of several first deposit bonuses, weekend wager free cashback events, high roller bonuses, weekday freespins and a colourful playlist of daily tournaments with local prize pools.
iLUCKI is passionate to become a top rated and player-favourite online casino through quality service, innovative ideas and bespoke promotions.
The complementary affiliates section of the website utilises the in-house affiliate system, developed by SoftSwiss to bring added flexibility to both operators and affiliates alike.
A comprehensive configuration of affiliate commissions, sub-affiliates and billing periods is supplied to the operator, all the while keeping affiliates in the loop on the latest news and exclusive promotional content.
As iLUCKi's motto goes: "We speak casino. We are casino!" players can have peace of mind and rest assured that their satisfaction is iLucki's top priority.
SoftSwiss is overwhelmingly happy to introduce iLucki to the growing roster of cutting-edge casino brands utilising its proprietary casino and affiliate platform.

Source: Gambling Industry Press Releases
New deal agreed between SoftGamings and EGT Interactive
AUGUST 2018, VALETTA/MALTA, RIGA/LATVIA: Today SoftGamings and EGT Interactive announced partnership, which includes providing the EGT Interactive gaming content on the SoftGamings platform.
SoftGamings is a platform developer, gaming aggregator and i-gaming services provider with over 10 years of experience in the industry. The company's game providers' suite is regularly enriched with recognised titles, such as EGT this August.
EGT Interactive brings the 15 years of experience of the EGT's land-based casino slots to the world of online casino games. More than 150 games are known worldwide in more than 85 countries.
EGT Interactive offers several kinds of game types – slots, table games, card games, Keno and jackpot games. They are available in both desktop and mobile.
The most popularity seem to be enjoyed by EGT classic slots, such as 40 Super Hot, Burning Hot and Extra Stars. All titles feature traditional design with fruit symbols, as it was in the beginning of the slot machine era. There is no 'Spin' or similar button – instead of it a player has to press the button with an exact amount of bet, which can be chosen each time new.
Apart from slots, EGT Interactive offers 2 kinds of table games – European Roulette and Lucky Circle, Card games – Four of a Kind Bonus Poker, Joker Poker and Jacks and Better Poker, and also Keno Universe.
The EGT Interactive jackpot is a multilevel system, where every level is marked with a different card suit. The jackpot cards bonus is randomly triggered after a single game is finished.
The EGT Interactive gaming content is already available for integration from the SoftGamings feature-rich platform. Casino operators can add this software to their casino environments via single unified API.
Irina Sazonova, Director of Partnerships at SoftGamings says: 'I am happy about our new cooperation with the EGT Interactive. It is a recognised provider, which produces a really quality content, which perfectly suits our Slots Bundle and Casino Games Integration offerings.'
As an aggregator, SoftGamings offers several ways of acquiring games – Slots Bundle, Live Casino Bundle and Casino Games Integration. EGT Interactive content is available as a part of Slots Bundle – a package of the best slot providers in the i-gaming industry. It can also be integrated separately or pick up several more providers at operator's wish.
About EGT Interactive:
EGT Interactive is a Bulgaria-based gaming provider that brings the 15 years of experience of the EGT's land-based casino slots to the world of online casino games. The company is growing rapidly through constant innovation, consumer-centric approach and top-notch support. Every single aspect of the company's products is designed in line with the customer needs. The EGT games are based on an attractive Return-to-Player (RTP) strategy, which has proven to increase the player lifetime value.
About SoftGamings:
SoftGamings is a B2B casino platforms provider and gaming systems aggregator. With over 10 years of experience in the industry, SoftGamings provides solutions demanded in the market and develops its own creative solutions – White Label, Turnkey, Self-Service, Bitcoin platform solutions, Bonus System Standalone feature, Sportsbook solution, Slots Bundle, Live Bundle and Casino Games Integration. SoftGamings' strong IT team can also provide gamification possibilities, which is one of the major industry trends. Products portfolio includes 40+ gaming suppliers with 3000+ games. The company offers live dealer solutions from Evolution Gaming, NetEnt, Ezugi, Authentic Gaming, Lucky Streak etc, slots from NetEnt, Microgaming, BetSoft, Endorphina, Habanero, Booming Games, WorldMatch etc, sportsbook, hosting, licensing and banking services. Over 100 clients use SoftGamings products and services since 2007.

Source: Gambling Industry Press Releases