Reading Time:
2
minutes
Casino Guru Awards' 2nd edition is coming back on the core promise to provide one of the most equitable and fairest formats for industry stakeholders to distinguish their companies across numerous categories focused on responsibility and customer care. Since the first event, Casino Guru Awards has been actively thinking how to best capture the myriad efforts put into making the industry a better, safer, and more transparent place for consumers and businesses.
This has led the team to introduce The Most Ethical Approach to Marketing, nominations for which are now open. Companies applying in this category will have the opportunity to demonstrate that they apply robust standards to their advertising practices in making their gambling messages heard.
This category aims to recognize iGaming companies that showcase a strong commitment to responsible marketing practices. Our judges will be evaluating the style and content of marketing efforts and materials, such as newsletters, social media campaigns, and others, with a clear focus on ethical marketing practices and responsible messaging. Apart from Casino Guru's own judges, all applicants will be evaluated by an external panel of industry experts with vast experience in marketing, including:
Shane Stafford, Interim Head of Channel Marketing at Three Ireland
Martin Calvert, Marketing Director at ICS-digital
Dmitry Belianin, Chief Commercial Officer at Parimatch
James Bennett, Group Communications at EveryMatrix
The jury will weigh in on the strategies and tactics used by all nominees to promote their products and services. Applicants will be expected to clearly and unambiguously demonstrate how their marketing materials promote their brands while also accurately representing the risks associated with gambling and offering truthful and transparent information that is not ambiguous.
Casino Guru Awards Project Lead Daniela Kianicová, who is also one of the judges for the category, said: "The introduction of The Most Ethical Approach to Marketing category is a continuation of our ongoing commitment to making sure that we create a format that is ground-breaking and addresses the most urgent aspects of our industry, and shine light on the true torchbearers that have unflinching attitude towards doing the right thing.
We are looking forward to seeing robust examples of marketing ethics that put the consumer front and center and provide accurate, truthful, factual, and unambiguous information. An experienced panel of marketers will be weighing in to help shortlist, evaluate, and ultimately pick a winner in this important category." 
Nominations for Casino Guru Awards opened on May 15, 2023, and will be going through October 31, 2023. Shortlisted companies will be revealed on December 1, 2023, when the voting for Voice of the People category will begin as well. The official event will take place in February 2024.
GeoComply and Citi launch the second edition of "The Challenger Series" in Las Vegas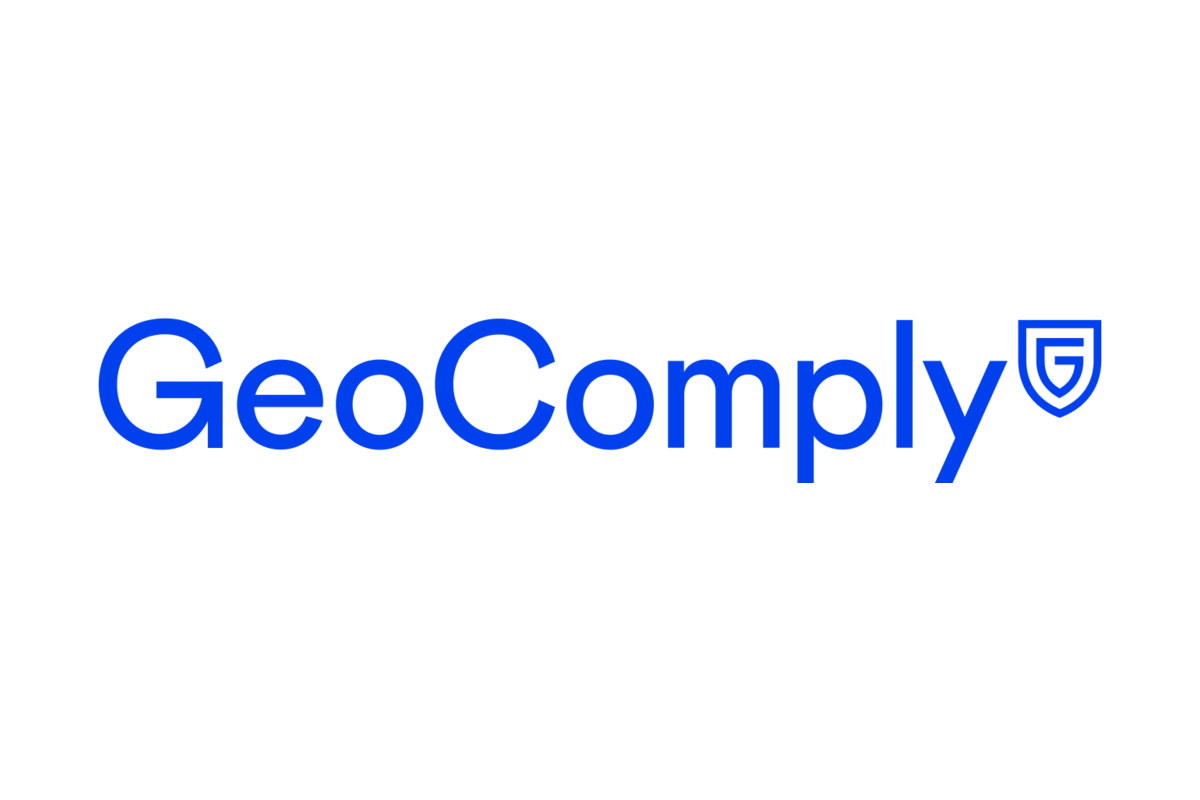 GeoComply Solutions Inc. ("GeoComply"), the market-leading geolocation, fraud, and risk solutions provider, is pleased to announce its second Challenger Series Summit, in partnership with Citi's investment bank, to be held in Las Vegas, on October 8th, 2023, before G2E.
Following the success of the inaugural New York Challenger Series event, held on May 8th, 2023, GeoComply and Citi are continuing the momentum, supporting early-stage companies and start-ups in the gaming industry by gathering industry founders and entrepreneurs to share their valuable knowledge and insights.
GeoComply's Challenger Series is designed to provide companies targeting the US-regulated gaming market with expert advice from founders and entrepreneurs with decades of personal experience on topics that include hyper-growth, payments, product innovation, marketing, post-exit strategy, and more.
Feedback from New York Challenger Summit was exceedingly positive. Attendees remarked on the quality of panelists who spoke on relevant topics for their emerging businesses. The carefully curated thought leadership panels and additional time for networking allowed attendees to forge meaningful relationships within the gaming community.
GeoComply Co-Founder David Briggs commented, "We are so thankful for all the industry leaders who shared their time and expertise at our first event. The ability to bring together top gaming founders and entrepreneurs in one room to speak on tackling the North American market and its challenges is an invaluable experience for all emerging business owners. Our goal is to continue to support this community and build this space for connection and relationship-building."
What: The Challenger Series – Vegas Summit
Where: Bellagio, Las Vegas, Nevada
When: October 8th, 2023, 2 pm – 6 pm PST
Presenters: Paul Liberman (DraftKings), Lesley Eccles (HelloRelish Inc), Joey Levy (Betr), Nik Robinson (Big Time Gaming), Nan Wang (Sleeper), Matt Davey (Tekkrop Capital LLC), Scott Longley (Clear Concise Media), Anna Sainsbury (GeoComply), David Briggs (GeoComply), Andrew Fabian (Citi)
Attendees will have the opportunity to meet founders, market leaders, and visionaries during and after the event which will end with a networking cocktail hour on the Bellagio balcony overlooking the city.
Go Big or Go Home: High Roller Casino Bonus Canada Explained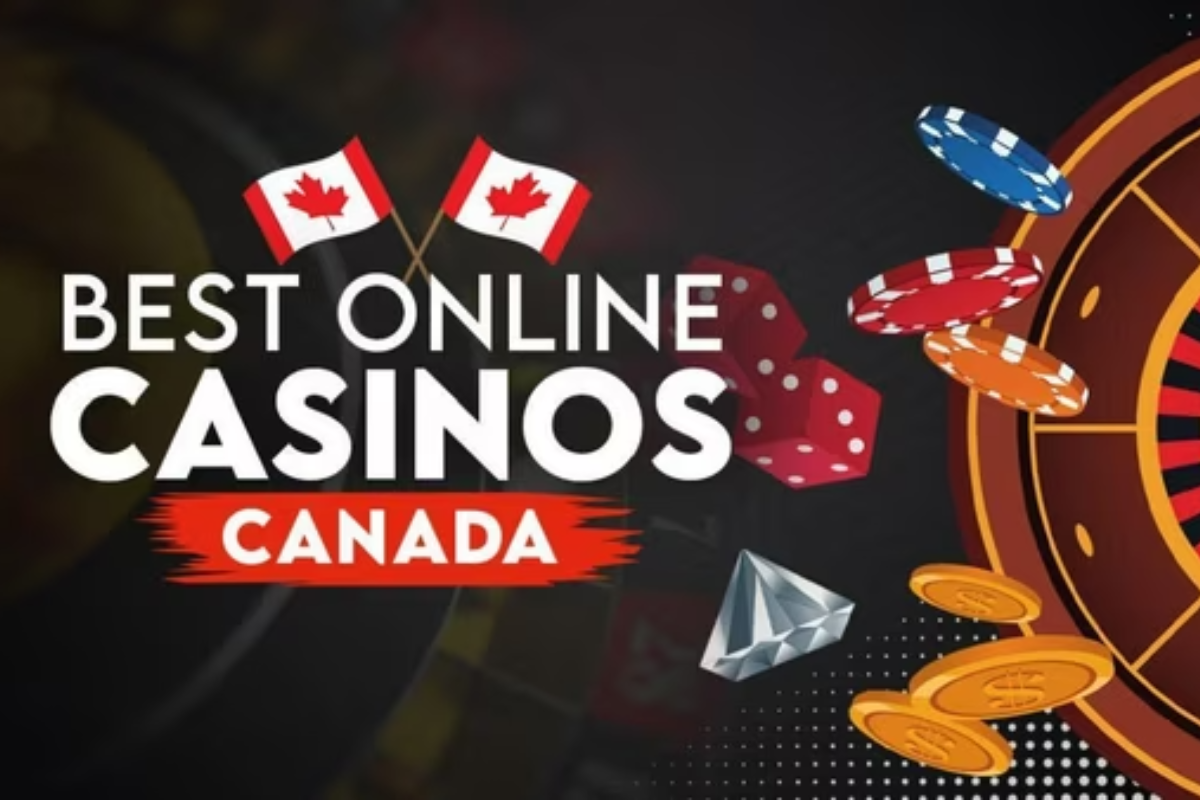 Within the dynamic landscape of Canadian online casinos, high roller bonuses exemplify the adage, "Go Big or Go Home." Crafted for players comfortable with substantial deposits, these bonuses elevate the gaming journey, offering the prospect of amplified winnings and an intensified online casino experience.
Understanding High Roller Casino Bonuses
High roller casino bonuses, often dubbed as 'VIP rewards,' are exclusive promotions tailored for players unafraid of wagering substantial amounts. These incentives, which can include extra cash or free spins, are directly linked to the magnitude of their deposits.
In the context of the Canadian online casino industry, the importance of these bonuses cannot be overstated. They wield immense influence in attracting and retaining high-value players, who significantly bolster the casino's bottom line. By extending high-roller bonuses, casinos effectively motivate these individuals to maintain their patronage, fuelling the sector's expansion and profitability.
From the player's perspective, these bonuses open the door to the prospect of amplified winnings and an enriched gaming adventure. Gamblers can relish extended gameplay, explore exclusive titles, and even relish personalized assistance. Consequently, high-roller bonuses are pivotal in shaping the dynamics of the Canadian online casino arena.
High-roller casino bonuses forge a symbiotic relationship between casinos and their most daring patrons. This synergy is not only financially rewarding for both parties but also elevates the overall gaming experience, affirming the significance of these bonuses in the Canadian online casino landscape.
Unlocking the World of High Roller Casino Bonuses
High roller bonuses, those coveted incentives within the realm of online casinos, come in an array of forms, each bestowing its unique set of benefits. Let's delve into the various types of these alluring bonuses that cater to the diverse tastes of high-stakes players.
This stands as the most prevalent form of high roller bonus. Casinos generously match a portion of the player's deposit, with percentages ranging from 50% to a staggering 200% or more. 
In the world of high stakes, resilience is key. Some casinos extend cashback bonuses to their esteemed high rollers. It translates to a percentage of the player's losses or deposits being thoughtfully returned to their coffers. As an example, consider a 20% cashback bonus. It graciously offers solace by refunding $200 to a player who may have faced a $1,000 loss.
High rollers with a penchant for spinning the slot machine reels are not left in the lurch. Free spins are often part and parcel of their bonus package. These free spins gift players the chance to revel in slot games without denting their pockets. It's akin to a risk-free opportunity to secure tangible winnings.
Loyalty begets rewards. Players who exhibit steadfast allegiance to a casino, whether through regular gameplay or substantial deposits, are accorded exclusive loyalty bonuses. The perks span the gamut from free spins and deposit boosts to exclusive tokens of appreciation and coveted invitations to premier events.
While relatively scarce, some casinos extend the olive branch to high rollers with enticing no-deposit bonuses. These bonuses grant players a treasure trove of free funds or spins upon mere registration, sans the need for an initial deposit.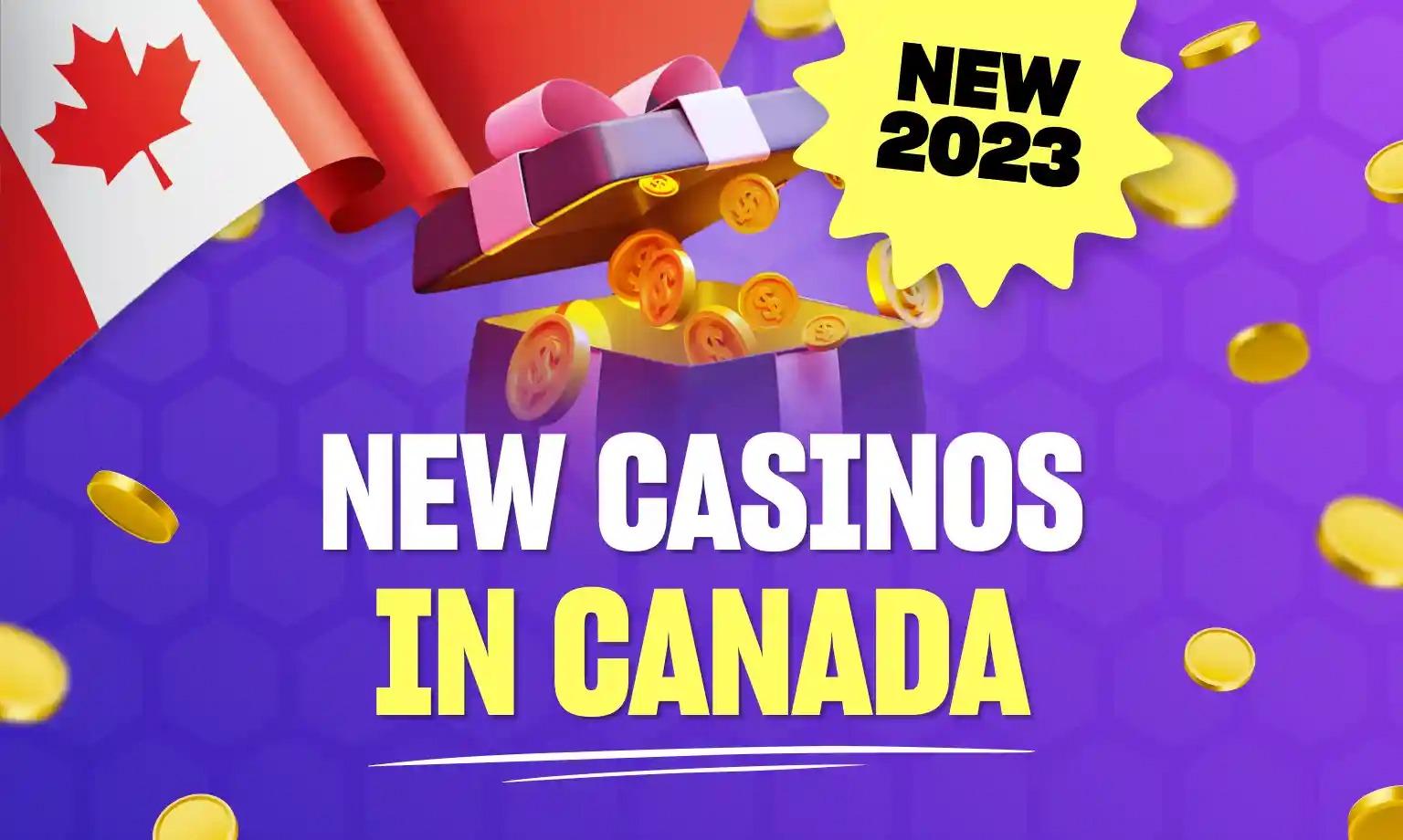 Unlocking the Gateway to High Roller Casino Bonuses in Canada
Earning the coveted status of a high roller casino bonus Canada and unlocking the gateway to these exclusive casino bonuses entails satisfying specific casino criteria, a task that entails a blend of precision and perseverance:
High roller bonuses in Canada beckon to those ready to invest significantly. The requisite minimum deposit surpasses standard bonus thresholds, making it imperative to wield financial prowess.
Betting milestones stand as part of the journey. Canadian casinos stipulate players must wager a substantial sum before reaping high roller casino bonus Canada rewards. For high rollers, the road to reward demands extra dedication.
Ascending the ladder of Canadian casino loyalty bestows privileges. High roller bonuses in Canada often materialize exclusively for those who've attained coveted status through consistent gameplay and substantial deposits.
Hidden keys to high roller casino bonus Canada treasures, bonus codes unlock exclusive benefits. Prospective recipients must adeptly input these codes during the deposit process to access the rewards.
Not all Canadian games march towards bonus fulfilment. Players must navigate restrictions and choose eligible games wisely to meet wagering prerequisites.
Selecting the Optimal High Roller Bonus
Choosing the most suitable high roller bonus necessitates a methodical approach to ensure it aligns seamlessly with your gaming proclivities and objectives. Here are pivotal tips and factors for contemplation when making this consequential decision:
Initiate the selection process by thoroughly assessing the bonus proposition itself. Methodically examine the bonus quantum, percentage, and any supplementary advantages such as complimentary spins or cashback. Strive to strike a harmonious equilibrium between an enticing offer and manageable wagering prerequisites.
Immerse yourself in the intricacies of wagering prerequisites, a pivotal determinant. Elaborate bonuses often accompany more rigorous playthrough obligations. Ensure that these stipulations are realistically attainable within the confines of your gaming approach and financial means.
Distinct games contribute disparately to the fulfilment of wagering prerequisites. Ascertain whether your favoured games are considered eligible and discern their respective weightage. Certain bonuses may impose constraints on particular games or extend reduced contributions.
The bonus percentage may fluctuate contingent on the magnitude of your initial deposit. Calculate the sum you are comfortable committing to ascertain an efficient leverage of the bonus.
Gauge the synergy between your high roller status and the casino's loyalty program. Certain establishments furnish exclusive advantages and expedited reward progression for VIP participants.
Verify whether the bonus activation necessitates a specific code. Neglecting this imperative step may culminate in the forfeiture of the bonus.
Prudent consideration of the bonus's duration is imperative. Ensure an ample timeframe for the fulfilment of wagering requisites, circumventing any undue haste.
Delve into the casino's reputation and credibility. Peruse reviews, verify licensing credentials, and solicit insights from fellow players to substantiate the casino's standing.
Contemplate the quality of the casino's customer support. High roller status may occasionally necessitate prompt assistance; hence, a responsive support framework is indispensable.
Conclusively, align your selection with your distinctive gaming inclinations and proclivities. Opt for a bonus that harmonizes seamlessly with your preferred gaming genre and strategic approach.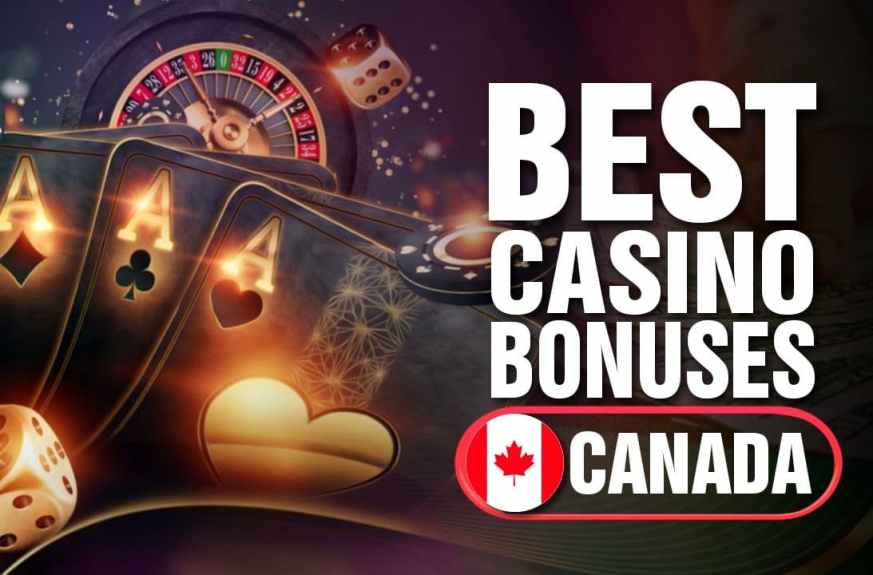 Final Thoughts
The process of choosing the optimal high-roller bonus within the Canadian online casino landscape necessitates a systematic and informed approach. Key considerations encompass a comprehensive evaluation of bonus propositions, a meticulous comprehension of wagering prerequisites, contemplation of game eligibility, and an assessment of the synergy with loyalty programs. By carefully analysing these facets, high rollers can make judicious selections that not only elevate their gaming experience but also optimize their potential for substantial winnings.
Yggdrasil welcomes players to the jungle in Beasty Blox GigaBlox™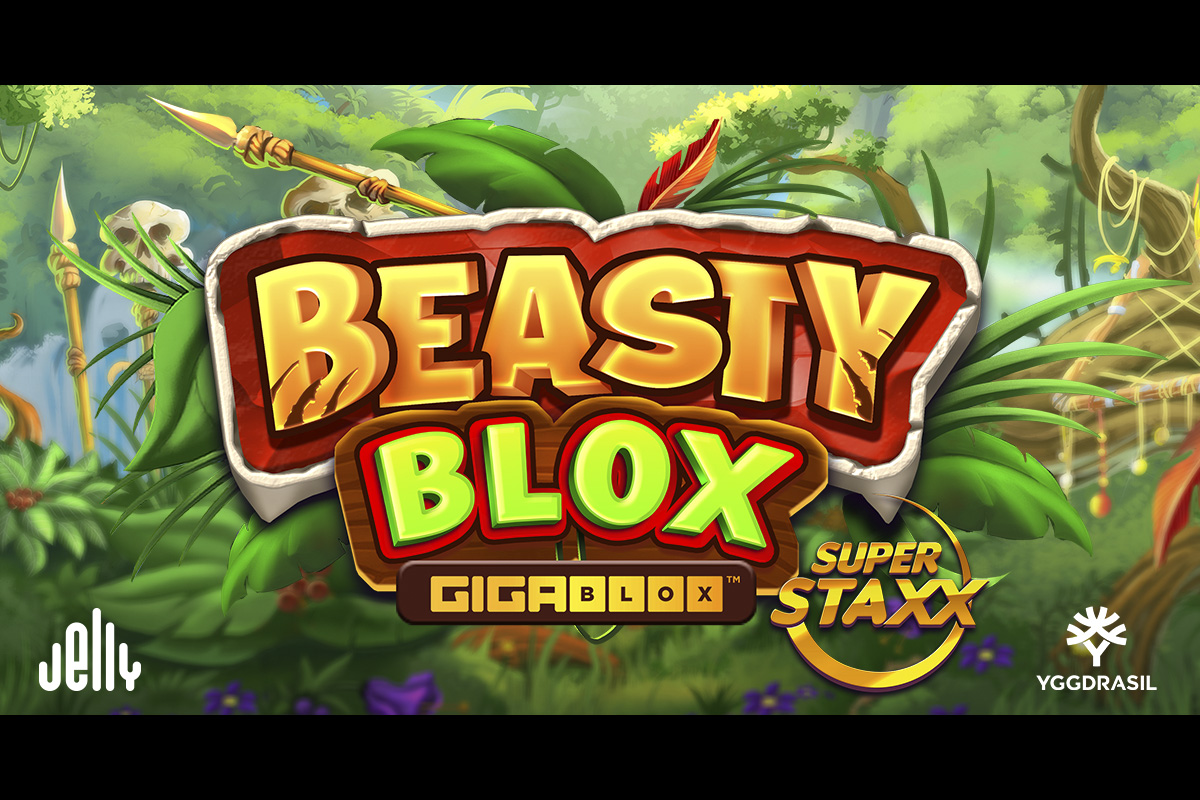 Reading Time:
< 1
minutes
Yggdrasil, a leading iGaming publisher, has partnered with Jelly to release a jungle adventure like no other in their latest release, Beasty Blox GigaBlox™.
A plethora of fearsome animals rule the reels as the headline Game Engagement Mechanic (GEM) GigaBlox roars into action, meaning every spin will see at least one supersized symbol appear, sized 2×2 right up to 4×4.
In Free Spins, a mystery SuperStaxx symbol can land in view to reveal any paying symbol. This can award up to five additional payways per symbol, significantly increasing win potential.
In addition, multipliers worth up to 3x can be added to any wild symbol. In the bonus mode these multipliers multiply each other leading to huge wins.
Five or more Diamond Scatters will trigger the Free Spins, with each icon revealing either one or two spins, meaning players can be rewarded with at least 6 spins upon triggering the bonus.
Beasty Blox GigaBlox is powered by GATI, Yggdrasil's state-of-the-art technology enabling partners to employ the preconfigured, regulation-ready, standardised development toolkit to consistently produce cutting-edge content followed by rapid distribution.
Mark McGinley, Chief Gaming Officer at Yggdrasil, said: "Our newest launch sees the kings of the jungle dominate the reels in search of huge wins in Beasty Box GigaBlox.
"Using one of our most-loved GEMs and an ever-popular theme, this release is another exciting take on a classic slot experience, and we're confident players will love it."
Victoria Newbolt, Marketing Lead at Jelly, said: "Beasty Box GigaBlox brings bold colours, great artwork, and huge win potential to our portfolio of content.
"With multipliers that can combine to huge effects in the bonus round and super stacked symbols offering gigantic payways, this is another game we're thrilled to see land in casino lobbies."