Betr Holdings Inc. (Betr) announced it has officially launched its real money sportsbook product in Virginia, its third real money online sports betting (OSB) state following Ohio and Massachusetts.
The Betr Fantasy & Sportsbook app is available on the iOS store and the Betr – Microbetting app is available on the Google Play store. Virginia will be the final Betr Sportsbook launch utilizing Betr's V0 product, ahead of Betr's V1 Sportsbook launch in additional and existing states in 2024.
Betr's OSB launch in Virginia follows Betr's recent acquisition of the Chameleon platform from FansUnite, which enabled Betr to enhance and accelerate its product roadmap. The Chameleon acquisition allows the company to develop its upcoming V1 OSB product, which will feature full sportsbook capabilities including pre-match and in-play core markets, parlays, same game parlays, futures, props, and other bet types, along with over 20 additional sports. The company's current OSB product, which it refers to internally as V0, is a beta product that will continue to operate in Ohio, Massachusetts, and now Virginia until V1 launches in H1 2024.
Betr, founded by sports betting veteran Joey Levy and Jake Paul, began as the world's first microbetting focused app, initially featuring a user experience focused on enabling users to predict the play-by-play outcomes of every sporting event including every play and drive of all NFL and College Football games, and every pitch and at-bat of all MLB games. Earlier this year, the company announced an expansion beyond microbetting with the launch of core markets, allowing for pre-match and in-play betting for team to win, team to win and by how much, and over/under on total points. Betr's core markets will also be available for Virginia residents upon launch. As part of the Virginia launch, Betr will also include its market-tested Scripts product, which combines the instant gratification of a microbet with the long odds of a parlay. This product is a first-of-its-kind experience and effectively introduces instant gratification to parlays, which may make Scripts one of the primary ways fans bet on sports over time. Betr's app also features a reimagined user interface layer, depicting the betting markets as more intuitive multiple-choice questions, while odds are displayed in easy-to-understand payout multiples to simplify users' sports betting experience.
"We are thrilled to continue expanding our online sports betting business by launching in Virginia just in time for the NFL season. Virginia will be the final state where we launch V0 of the Betr Sportsbook, before rolling out our V1 Sportsbook product in existing and new states next year. The state has a dynamic fan base across both collegiate and professional sports and we are excited to introduce our differentiated product experience to this market while continuing to bring our leadership in responsible gaming to Virginia, just as we have done in other jurisdictions. This now marks the 27th jurisdiction Betr is live for real money between having recently launched Betr Picks in 24 jurisdictions and being live with V0 of Betr Sportsbook in Ohio, Massachusetts, and now Virginia," Joey Levy, Founder and CEO of Betr, said.
Residents of 24 jurisdictions outside Betr Sportsbook's current OSB states of Virginia, Ohio, and Massachusetts can still play at Betr through the company's newly launched differentiated fantasy experience, Betr Picks, which features the ability to pick up to 8 players, higher payout multiples (up to 100x), and no pushes. Betr's signature focus on simple and intuitive product design, along with its bespoke integrations with Betr Media, distinguishes the Betr Picks experience from the broader fantasy sports gaming market and allows Betr to engage users from its nationwide Betr Media audience for the first time.
Betr Picks, which launched on July 31, has already garnered viral engagement alongside the company's Jake Paul vs. Nate Diaz fight sponsorship and special Paul vs. Diaz minigame in the app. In its first week of launch, fans boosted the Betr Fantasy & Sportsbook app to #3 of all sports apps on the App Store.
Betr Raises $35M in Series A2 at $300M Pre-money Valuation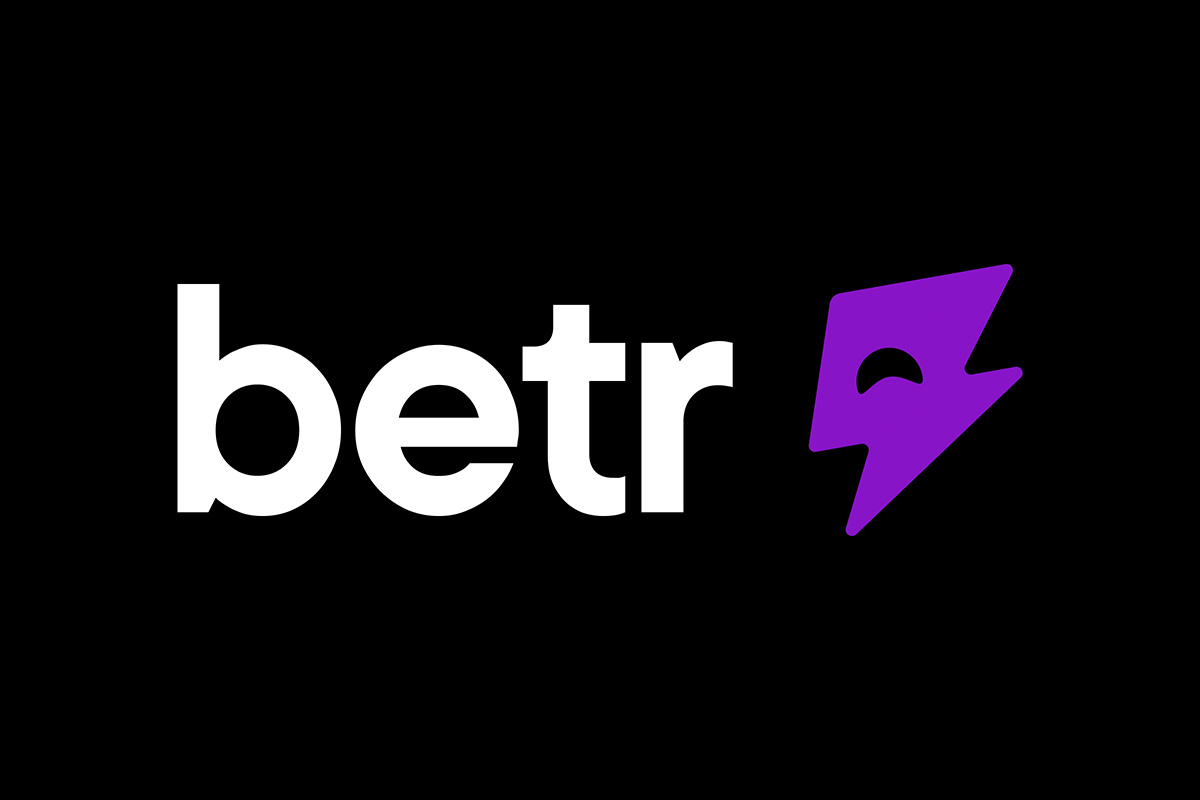 Betr Holdings Inc. announced its $35M Series A2 round of financing valuing the company at $300M pre-money. The Company held a set of initial closings for its Series A2 round of financing in Q2 and is scheduled to conduct a final closing in Q3. The round is co-led by Roger Ehrenberg via IA Sports Ventures and Eberg Capital, and Fuel Venture Capital, with Fuel expanding their investment size in Betr from $10M invested to date to $20M total. Both co-founders – Joey Levy via a personal investment and Jake Paul via Anti Fund – participated in the round, and other major existing investors including FinSight Ventures, Florida Funders, and Aliya Capital Partners have invested significantly beyond their pro rata.
Betr's gaming division, Betr Gaming, is an online sports betting (OSB) business focused on a unique product experience with a simplified UI/UX that is catered to the casual sports fan, enabling Betr to capture more of the underpenetrated online gaming addressable market. Betr Gaming began with a microbetting-only product, allowing users to bet on individual plays and events – such as pass or rush on the next play in football or the outcome of the next pitch in baseball, and is expanding its product offering to include additional markets with full sportsbook capabilities. Betr Gaming is licensed and operational in Ohio and Massachusetts, is licensed in Virginia with plans to launch soon, and holds market access in Indiana and other jurisdictions that will be announced soon. In addition to OSB, Betr Gaming will be unveiling two additional real money gaming verticals, which will be announced over the coming weeks and months, signifying the Company's commitment to diversification and innovation within the gaming industry. Betr Gaming has also established itself as the leader in responsible gaming across the real money gaming industry by being the first and only operator to proactively ban credit cards as a method of depositing for all users, while imposing monthly deposit limits for young consumers aged 21-25 years old.
Betr recently acquired the Chameleon platform from FansUnite, which will enable Betr Gaming to launch V1 of its OSB product, Betr Betting, with full sportsbook capabilities which will include pre-match and in-play core markets, parlays, same game parlays, futures, props, and other bet types, along with 20+ additional sports. In addition to bolstering Betr Betting, the Chameleon platform will also support the two additional real money gaming verticals the Company plans to announce.
Betr's media division, Betr Media, is the fastest growing sports betting media brand in the US, already surpassing 1.3B impressions on social media in its first 10 months. Betr Media is focused predominantly on original and short-form content, which the Company believes will be the primary form of sports media consumption for the 21-34-year-old male demographic outside of consuming live sporting events themselves. Betr Media's unique approach of creating culture as opposed to reposting culture is also informing unprecedented media-audience-to-product conversion, with over 20% of Betr Media's estimated Ohio audience already converting to real money gaming customers for Betr Gaming. In just its first year, Betr Media was awarded Best Sports Betting Content in the sports media industry at the 2023 Hashtag Sports Awards and was also nominated for two other awards, including Best Original Content for the Company's flagship franchise BS w/ Jake Paul and Best Use of Gamification for the Company's Betr Ticket contest.
Betr Media is driving low-to-no-CAC for Betr Gaming, positioning the Company to have the best unit economics in the OSB and iGaming markets, which is projected to reach over $40B in the US and $150B globally by 2030. The Company has laid the foundations for a powerful flywheel – where it can capitalize its business and monetize users directly via Betr Gaming products, invest this capital in content creators via Betr Media to further drive brand awareness and brand affinity, and then funnel this incremental audience growth and engagement to Betr Gaming products.
Joey Levy, Founder and CEO of Betr, said: "I am thrilled to announce our Series A2 round of financing, which we opportunistically raised after successfully laying the foundations for Betr Gaming and Betr Media while validating some of our core theses. Our ability to rapidly scale Betr Media's audience, and then convert this audience to Betr Gaming at low-to-no-CAC, will enable us to have the best unit economics in the regulated real money gaming industry, positioning Betr to create more value than incumbent operators over time. The three pillars of our business are 1) low-to-no-CAC supported by unique social media expertise, 2) strong user engagement and retention supported by brand affinity and a differentiated product, and 3) a focus on responsible gaming supported by a team that believes in doing the right thing. We have seen material validation of pillar one, we have demonstrated leadership and still have more planned with respect to pillar three, and we will be better positioned to validate pillar two after launching our two other real money gaming verticals and V1 of Betr Betting on top of the recently acquired Chameleon platform.
"Finally, I am thrilled this round has served as a platform to deepen the Company's relationship with Roger Ehrenberg, one of the most successful venture investors of the past two decades who is investing over 10x his pro rata in this round, and Fuel Venture Capital, one of the preeminent Miami-based venture capital firms, who is doubling their investment in the company from $10M invested to date to $20M total after this round. I am grateful for the continued support of Roger, Fuel Venture Capital, and many of our other great investors."
Roger Ehrenberg said: "Betr is poised to change the dynamics of the OSB landscape by moving 'entertainment' front and center through compelling content, a superior user experience and deeper engagement across both major and alternative sports. Sports have a special ability to bring people together, and no company is better positioned to accelerate and benefit from this trend than Betr."
Jeff Ransdell, Founding Partner & Managing Director of Fuel Venture Capital, said: "Joey, Jake, and the incredible Betr team are truly creating something remarkable. They are addressing a genuine need in the sports media and betting world, catering directly to the end consumer. The overwhelming demand from investors wanting to join this journey is a testament to the validity and promise of what they're building."
Betr Acquires Chameleon Platform from FansUnite
Betr Holdings Inc. has announced the acquisition of the Chameleon platform from FansUnite Entertainment.
Chameleon offers a full suite of gaming solutions, including Player Account Management (PAM), sports betting engine, and casino management. Chameleon has received Gaming Labs International (GLI) certification in multiple U.S. jurisdictions.
This acquisition allows Betr to vertically integrate PAM, sports betting engine, online casino technology, and other future potential Betr Gaming verticals into its direct-to-consumer platform. This accelerates Betr's broader sports betting market coverage and iGaming capabilities, including the ability to launch a fully integrated sportsbook and casino, while saving on long-term product costs.
Joey Levy, Founder and CEO of Betr, said: "We are thrilled to acquire the Chameleon platform from FansUnite and to also welcome the engineering team that has been working on this platform for several years to the Betr family. This is a transformational transaction for Betr that enables Betr Gaming to fully control our ability to execute against our core strategy, while also capturing a material amount of gross margin for our business model.
"Our current product experience is very much a beta product, which we refer to internally as V0 of the Betr product experience. We released V0 to get live as soon as possible, which has enabled us to 1) build our user base and accrue revenue in the early stages of our business; 2) learn from user feedback and data to inform future iterations to the product experience; and 3) demonstrate to the marketplace the core tenets of our vision: 1) A simple, intuitive, and entertaining UI/UX, 2) instant gratification-focused betting, and 3) a challenge to the industry's incorrect assumption that sportsbook is a commoditized product by releasing something fundamentally different than our competitors. With the Chameleon platform and team, we can now immediately begin work on developing V1 of the Betr product experience, which we expect to launch during H1 2024.
"Finally, we are thrilled to have been able to execute this acquisition in a cost-effective manner consistent with how we have rolled out Betr Gaming and Betr Media from both market access and talent acquisition standpoints to date — by entering into strategic transactions that feature an equity component to align incentives with our partners who believe in Betr while helping Betr preserve cash."
Scott Burton, CEO of FansUnite, said: "With this transaction, we have again proven both our commitment and our ability to put FansUnite on the path to profitability. Additionally, we are pleased to continue to benefit from the tremendous potential we see in Betr through our equity stake in the company."