The American SportZ Exchange (ASX), the world's first virtual sports-trading exchange, has announced its latest strategic alliance with Esports Technologies, Inc. (Nasdaq: EBET), a leading provider of esports wagering products and associated technologies.
The alliance considers both entities joining forces in a tactical alliance that commits to bringing ASX players higher liquidity and bridging the cross-vertical divide between the esports markets and the exchange betting model. The intended result is to increase margins and improve retention opportunities in one of the gaming and entertainment industry's fastest-growing verticals.
In the wake of the pandemic and an uncertain timetable of international sport, esports has been one of the few verticals able to maintain a robust and regular schedule of events, delivering an opportunity for millions of fans to enjoy a deeper engagement in esports, wherever they are in the world.
This fragmented global calendar for live sports has also accelerated the rise of esports as a popular betting medium, as more and more players pivoted their attention and enthusiasm to relatable esports content which fosters a familiar environment and comparable excitement. And despite the return of traditional sports from the sidelines in 2021, esports audiences have largely remained intact with fan engagement continuing growth momentum.
Through this complementary association, best-in-breed esports data from Esports Technologies (both pre-game and in-play) is intended to create a new level in authentic live engagement and peer-to-peer predictions for customers and data consumers on the ASX platform.
ASX is a hybrid next-generation fantasy sports betting company, fronted by gaming sector pioneer Paddy Power, where virtual shares in players and teams can be "traded". This flagship startup, which allows its users to buy or sell "shares" premised on individual "player" and collective "team" performance, offers "share prices" around individual players and teams based on anticipated performance across a number of key criteria, unique to every underlying sports game.
The ASX platform is presently capitalizing on the soaring demand for esports player and team markets, whose worldwide appeal is premised on the granular statistics and player data which already drive the latest video games and fantasy football leagues across mature global markets.
Working in close collaboration with Esports Technologies, ASX seeks to promote and refine esports' escalating popularity across worldwide regulated markets, familiarizing and educating fans via dynamic data and premium content.
Bart Barden, COO at Esports Technologies, said: "It's great to be working with former Paddy Power leadership, aligning on an exciting shared vision for the future of esports through this strategic alliance with Paddy's bold startup venture, ASX. I'm eager to bring our collective experience to bear, unlocking the strategic synergies of these companies via this strategic alliance.
"Esports Technologies' deep and diverse range of pre-play and in-play data can quickly attract and educate new and existing esports audiences, particularly for a US fanbase raised on DFS and consequently primed for markets that run on individual player or team statistics."
Paddy Power, President and Co-founder at ASX, added: "Esports Technologies are trailblazers in this rapidly emerging esports domain, while Bart's previous sterling work at a leading International betting exchange, when we overlapped at Paddy Power Betfair, earmarked him as our go-to guy for esports once this ASX opportunity presented itself. Together, we now stand at the intersection of some of the most progressive technology and untapped verticals in the industry. It's a thrilling time to see how we might again collaborate to mutually-beneficial effect over the coming months and years.
"ASX is the next logical step in the DFS evolution, fusing the excitement of an active trading marketplace with the most immersive retention aspects of fantasy management. By combining intuitive and recognizable stock-exchange transaction mechanics with the dynamics of live sporting events and record low-latency data distribution, we are now paving the way for the next generation in esports betting and fan-engagement ecosystems."
Rivalry Corp Reports Record Third Quarter 2023 Results, Reaffirms H1 2024 Profit Guidance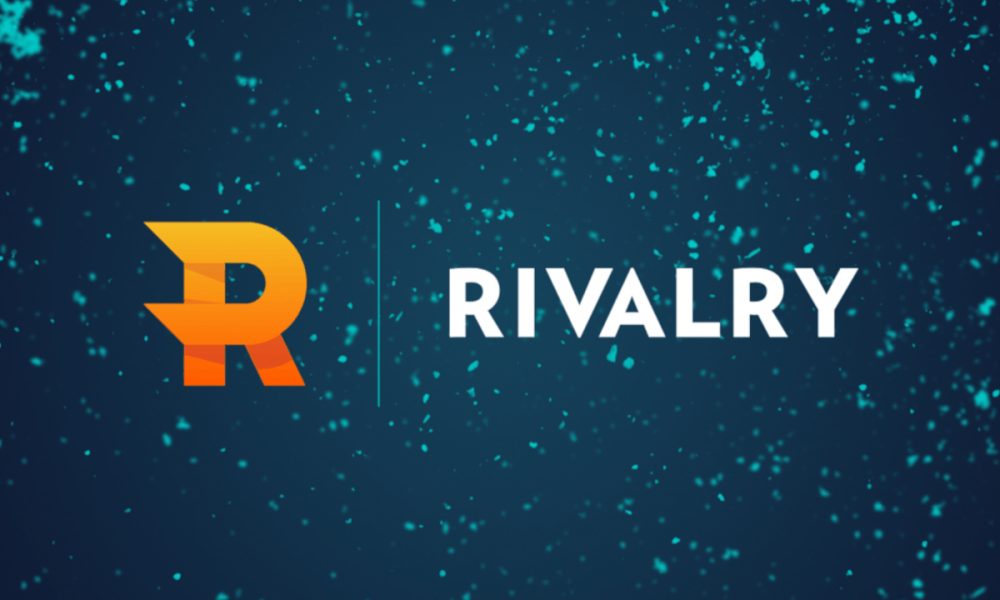 Company achieves record Q3 against reduced marketing spend and flattened Opex, highlighting operating leverage; strongest customer KPI's on a year-to-date basis in Rivalry Corp's history; positioned to accelerate growth with recently announced $14M capital infusion
Betting handle of $105.7 million, up 50% year-over-year, while reducing marketing spend 13%.
Revenue of $8.7 million, a 22% increase year-over-year.
Gross profit of $4.0 million, up 90% year-over-year.
Casino has grown to approximately half of the company's betting handle in Q3, demonstrating ability to cross-sell next generation bettors and drive growth against unseasonably low viewership in select Q3 eSports events.
Year-to-date customer KPI's the strongest in company history: all-time high average handle per customer, average revenue per user and record low cost of customer acquisition.
Year-to-date betting handle has increased 127%, revenue by 70% and gross profit up 175% over the first nine months of 2022. Achieved while reducing marketing spend, highlighting the inherent operating leverage in the business.
Subsequent to the quarter end, Rivalry Corp completed a $14 million capital infusion that strengthens the balance sheet and provides the company with capital to pursue growth and profitability at the same time.
Company re-affirms guidance, anticipates achieving profitability in H1 2024.
Announces virtual investor day to be held on January 17, 2024.
Rivalry Corp (TSXV: RVLY) (OTCQX: RVLCF) (FSE: 9VK), the leading sportsbook and iGaming operator for Millennials and Gen Z, today announced its financial results for the three and nine-month periods ended September 30, 2023. All dollar figures are quoted in Canadian dollars.
"We are proud to have delivered a record third quarter while exercising discipline on costs amidst a challenging capital markets environment for growth companies," the co-founder and Chief Executive Officer for Rivalry Corp, Steven Salz, said. "Now, with our recently announced capital infusion, we will be able to go back on the offensive, while still maintaining our path to profitability.
"Years of consistent performance, flattened Opex multiple quarters in a row, demonstrated triple-digit growth year-over-year across core metrics year-to-date with all-time high average handle per customer, average revenue per user and record low cost of customer acquisition over that same period gives me high conviction in Rivalry Corp's future. It is this proven operating leverage, supported by an improving sportsbook margin profile resulting in more revenue per dollar wagered now fuelled by growth capital, that is creating a significant opportunity set for Rivalry Corp. It is that combination which gives us confidence to reaffirm our first half 2024 profitability guidance."
Third Quarter 2023 Highlights:
Betting handle for Q3 2023 was $105.7 million, an increase of $35.4 million or 50% from $70.3 million in Q3 2022.
Revenue was $8.7 million in Q3 2023, a record result for a third quarter, representing an increase of $1.6 million or 22% from $7.1 million of revenue in Q3 2022.
Gross profit was $4.0 million in Q3 2023, an increase of $1.9 million or 90% from $2.1 million of gross profit in Q3 2022.
The casino segment generated approximately half of total betting handle ($50.4 million). Recent casino product launches including a custom-branded slots category, a new original game Cash & Dash and the release of Casino.exe on our iOS mobile app in Ontario set the stage for continued growth and increased player wallet share.
Modest decline in operating expenses sequentially continues the trend of effective cost management while still maintaining significant year-over-year growth rates at the company.
Net loss was $5.6 million for Q3 2023, a 6% reduction from the net loss of $6.0 million in Q3 2022 and 12% decrease sequentially.
Rivalry Corp launched an industry-first same-game parlay product for eSports within the quarter, supporting an improved sportsbook product mix and contributing to an enhanced margin profile.
The company had $7.4 million of cash and no debt as at September 30, 2023.
On November 15, 2023, Rivalry Corp strengthened its balance sheet with the announcement of a private placement offering of $14 million principal amount senior secured convertible debentures to scale several strategic verticals across marketing, product development and geographic expansion.
Year-to-Date 2023 Highlights:
Betting handle for the nine-month period ended September 30, 2023 was $338.1 million, an increase of $189.2 million or 127% from $148.9 million in the comparable period of 2022 while marketing spend decreased by 8%.
Revenue was $29.2 million in the first nine months of 2023, representing an increase of $12.0 million or 70% from $17.2 million of revenue the previous year.
Gross profit was $13.2 million in the first nine months of 2023, an increase of $8.4 million or 175% from $4.8 million of gross profit a year earlier.
Net loss of $15.2 million in the nine-month period ended September 30, 2023, a reduction of $3.6 million compared to a net loss of $18.8 million over the same period in 2022.
Investor Day:
Rivalry Corp is pleased to announce a virtual investor day to be held at 10:00am EST on January 17, 2024. The company will discuss its outlook for 2024, growth initiatives, upcoming product innovations and insights into the Gen Z consumer. More details will be revealed in the coming weeks.
Investor Conference Call:
Management will host a conference call at 10:00am EST on Wednesday, November 29, 2023 to discuss the company's third quarter 2023 financial results.
Dial-in: 888-886-7786 (toll free) or (+1) 416-764-8658 (local or international calls).
Webcast: A live webcast can be accessed from the Events section of the company's website at www. RivalryCorp .com. A replay of the webcast will be archived on the company's website for one year.
Rivalry Corp's financial statements and management discussion and analysis for the period ended September 30, 2023 are available on SEDAR+ at www. SedarPlus.ca and on the company's website at www. RivalryCorp .com.
Stock Options:
The company also announces that it has approved a grant of stock options, pursuant to the terms of the company's equity incentive plan, to an investor relations service provider. A total of 44,444 stock options have been awarded to such investor relations service provider. The stock options will be exercisable at an exercise price equal to the closing price of the subordinate voting shares on the TSX Venture Exchange two trading days following the issuance of this press release, for a period of five years from the date of the grant. The stock options vest in equal quarterly instalments over a period of twelve months, commencing on the three-month anniversary of the date of the grant.
Oddin.gg Boosts United States Expansion with Key Licensing Efforts and High-Profile Partnership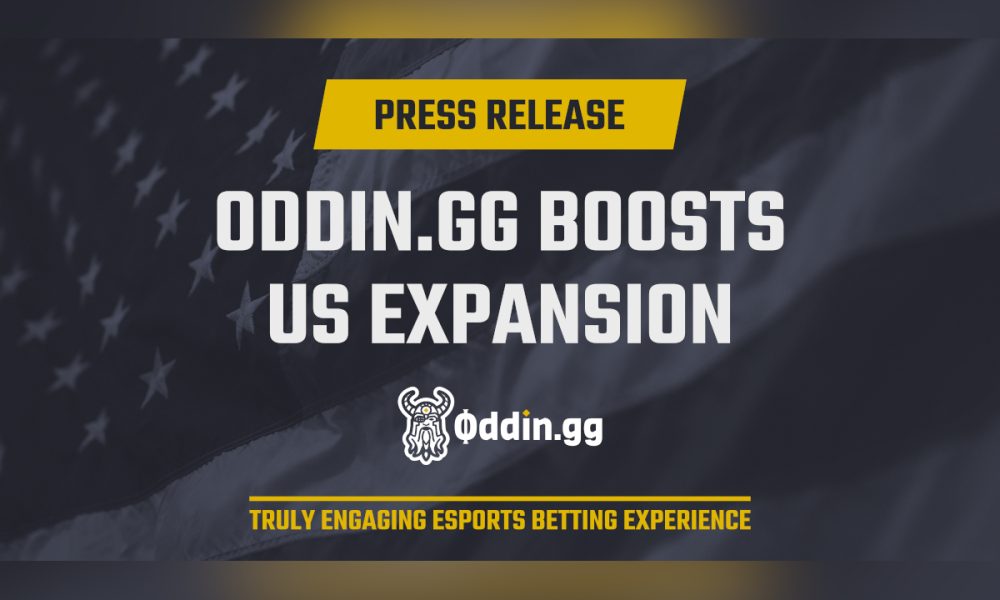 Oddin.gg, a leader in eSports betting, is excited to announce significant strides in its North American expansion. Building on Oddin.gg's existing licenses in Ontario, New Jersey and Colorado, the company is actively pursuing licenses in key states including Ohio, Maryland, Kansas and five more, underscoring their commitment to broadening the company's footprint in the dynamic United States market.
The United States sports betting landscape is evolving rapidly, with regulations varying across states. This complexity makes navigating the legal requirements challenging but also presents a unique opportunity for innovation and growth in eSports betting. The market is projected to see exponential growth, with an estimated betting volume of around US$10 billion by 2025. The goal of Oddin.gg is to be at the forefront of this surge, offering an unparalleled betting experience.
In this ambitious venture, Oddin.gg is thrilled to partner with Bill Pascrell III, a distinguished figure in political and legal circles. His extensive experience as Counsel to the Governor of New Jersey, Passaic County Counsel and a trusted advisor to high-profile political campaigns and officials including John Kerry and United States Senators like Jon Corzine, Frank Lautenberg and Cory Booker, positions him uniquely to navigate the complex regulatory landscape.
"Our pursuit of additional state licenses in partnership with Bill marks a significant advancement in our mission," the co-founder and Chief Executive Officer for Oddin.gg, Vlastimil Venclik, said. "We're not just growing our footprint; we're innovating and enhancing the eSports betting experience, setting new industry standards. This expansion reflects our dedication to providing engaging, reliable and compliant betting services to eSports enthusiasts across the United States. We're excited about what the future holds and are committed to being at the forefront of this rapidly-evolving market. We strive to be the leading force dispelling the misconceptions surrounding eSports betting and vigilant guardian of the integrity not just in North America but globally."
"It is an honor for me to be retained by the number-one choice for eSports betting, Oddin.gg," Pascrell said. "I will be assisting it as outside counsel with licensing and regulatory compliance in North America. Vlastimil Venclik, co-founder and Chief Executive Officer, and Marek Suchar, co-founder and Managing Director, are trail blazers in the eSports betting market. Vlastimil and Marek have tremendous reach and the best odds feed and risk management as a major B2B provider. The recent decision to expand the reach into the North American market by pursuing faster licensing in more jurisdictions in the United States has generated incredible interest in the ever-growing eSports betting market."
The company's goal goes beyond market presence. The aim is to create a richer, more engaging betting environment, tapping into the potential of a market ripe for transformation. This journey is about setting new benchmarks in eSports betting and creating lasting impacts that resonate with their users nationwide. Other news on how Oddin.gg continues to break new ground in the United States eSports betting scene will follow.
MDC Showcases Exciting $5 Crash Gambling Offer for Canadian Players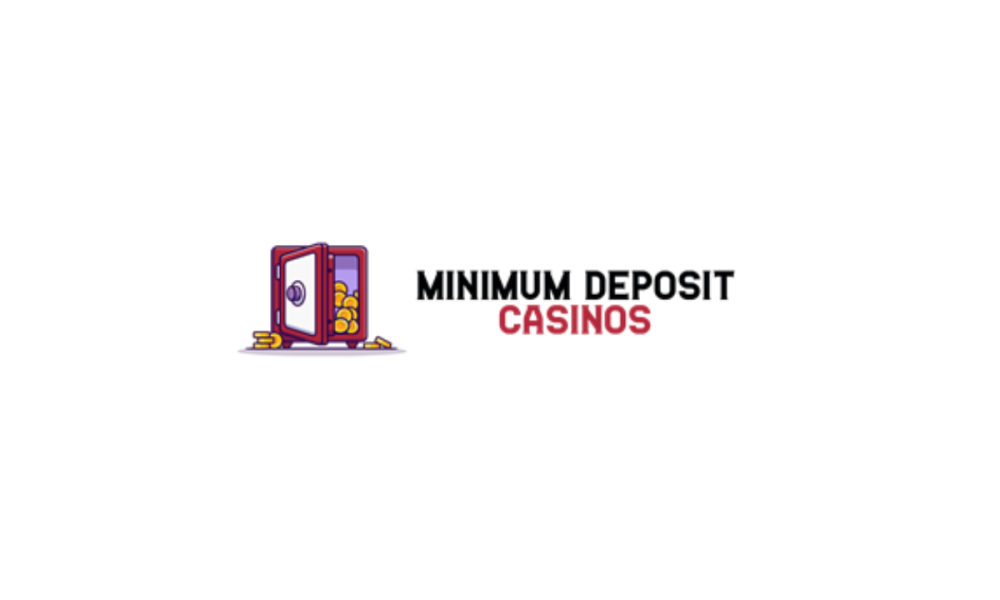 Minimum Deposit Casinos (MDC), a top casino affiliate site, is excited to feature an exclusive offer from Jackpot City Casino, introducing an innovative crash gambling experience in Canada. This promotion, highlighting a special $5 deposit option for engaging crash gambling games, is set to transform the Canadian digital gaming landscape, marrying affordability with high-energy gaming.
A New Era in Online Gaming
Amidst the rising popularity of crash gambling games, this featured offer caters to a wide spectrum of players, emphasizing both strategic gameplay and the excitement of real-time betting. The $5 deposit option democratizes access to online gambling, inviting more players to experience the thrill of high-stakes gaming without the associated high costs.
Exclusive $5 Offer – FlyX Awaits
In a special promotion, Jackpot City Casino is offering an exclusive deal for players directed through MDC. With a simple $5 deposit, players can unlock 40 free spins on the popular crash gambling game, FlyX. This offer enhances the gaming experience, providing increased opportunities for winning and an affordable gateway into crash gambling.
MDC: Curating Top Gaming Deals
A spokesperson at MDC remarks, "Featuring this offer from Jackpot City Casino aligns with our mission to bring the most exciting and affordable gaming experiences to our community. This $5 deposit initiative not only makes gaming more accessible but also showcases our commitment to offer our users exceptional deals."
Diverse Gaming Opportunities Await
The inclusion of $5 deposit casino options presents a rich variety of crash gambling experiences. Each game offers unique challenges and rewards, ensuring that players of all preferences and budgets have access to engaging gaming options through MDC.
Turning Modest Deposits into Significant Wins
This initiative underscores the potential for players to achieve significant returns from modest investments. Crash gambling games, known for their dynamic and thrilling nature, provide opportunities for impressive wins, even from small starting bets.