Aristocrat Gaming™ and Boyd Gaming Launch Cashless Table Game Field Trial in Nevada
Aristocrat Gaming, a cashless payment solution for table games powered by Aristocrat's digital wallet technology. The field trial is the latest enhancement to Boyd Pay, Boyd Gaming's cashless technology solution.
The table games trial follows the previous introduction of cashless technology for slot players at Boyd Gaming properties in Nevada, Pennsylvania, Indiana, and Ohio, as well as a cashless payment solution for non-gaming amenities in Nevada.
The Boyd Pay Wallet field trial is being conducted at Boyd Gaming's Aliante Casino Hotel and Spa in North Las Vegas, Nev., in partnership with Genesis Gaming. Boyd Pay Wallet will be integrated into Boyd Gaming's B Connected
app, allowing players to use their mobile device to fund table game wagers without withdrawing cash from an ATM or redeeming tickets and chips at the cage.
After securely logging into the B Connected app, a table game player can use the Boyd Pay Wallet technology to buy into the game, using traditional casino chips to play the game. At the conclusion of play, the player can keep the casino chips or transfer funds directly back to the cashless Boyd Pay wallet, without ever visiting the cage.
"Innovation and improving the guest journey is at the heart of everything we do, and our industry-leading mobile offerings are a testament to that," said Cath Burns, Executive Vice President of Customer Experience Solutions for Aristocrat Gaming. "With this technology, we're committed to deliver best-in-class experiences for both patrons and operators throughout the guest journey."
Blake Rampmaier, Senior Vice President and Chief Information Officer for Boyd Gaming, said, "Boyd Pay is another example of our commitment to leverage technology to enhance the guest experience at our properties. Boyd Gaming continues to add industry-best mobile cashless wagering and contactless solutions in partnership with Aristocrat to drive mobile innovation in a secure and exciting environment for our patrons."
Award-winning Oasis 360 powered by Genesis allows guests to wager using Boyd Pay-generated QR code at the start of the session. It also allows guest redemption using Boyd Pay Wallet, reducing friction, and paves the way for the ultimate mobile cashless guest experience. With the seamless integration of TrackIT with Boyd Connect (digital wallet), the operator gains visibility into player's activity, reduces costs, and reduces risk, while supporting responsible gaming.
Aristocrat Releases First Visuals of its NFL-Themed Slot Machines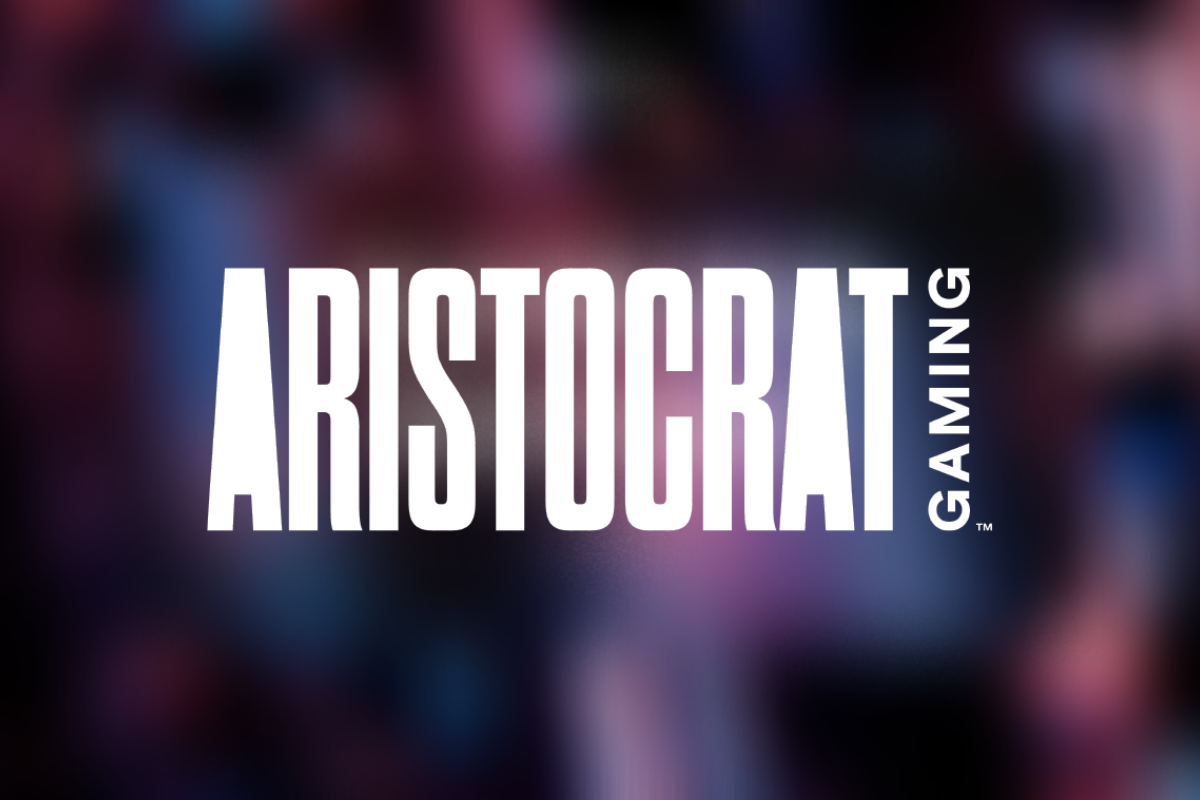 Aristocrat Gaming and the National Football League (NFL) released the first visuals of the new NFL-themed slot machines with the reveal of NFL Super Bowl Jackpots. This introductory new game will bring the largest sports brand in the US to casino floors across the country at the start of the 2023 NFL season. The original license agreement was announced in Fall 2021, providing both companies with an enhanced opportunity to drive engagement through an entirely new slot gaming experience.
"Today, we are thrilled to debut the first look of the new NFL-licensed slot machines, which will provide an innovative entertainment experience for millions of NFL fans who enjoy the fun of casino gaming. We are changing the game with this first-of-its-kind slot machine, offering fans the ability to customize the experience by selecting their favorite team in any casino they choose to play," Hector Fernandez, CEO of Aristocrat Gaming, said.
"The unveiling of the first NFL-themed slot machines represents an opportunity to bring the League closer to our fans in a new area. We have valued collaborating with Aristocrat to bring their vision and responsible gaming resources to fans during the 2023 NFL season and beyond," Joe Ruggiero, SVP of Consumer Products at the NFL, said.
This much-awaited reveal of NFL Super Bowl Jackpots on the new King Max cabinet is the first of several games that will be unveiled over time as part of this industry-leading, multi-year agreement. Casino players of Super Bowl Jackpots have the chance to win a $1 million progressive jackpot, where permitted, and experience additional rich gameplay features, including six licensed fan-favorite stadium anthems during key moments in the game. The additional slot machines in the initial product roster that will debut later this year and into 2024 include Overtime Cash, Super Bowl Link, NFL Kickoff, Winning Drive, and Rings of Victory – each inspired by a unique element of NFL gameplay and featuring customizable team options.
Aristocrat to Showcase First-to-market Products at SAGSE LATAM 2023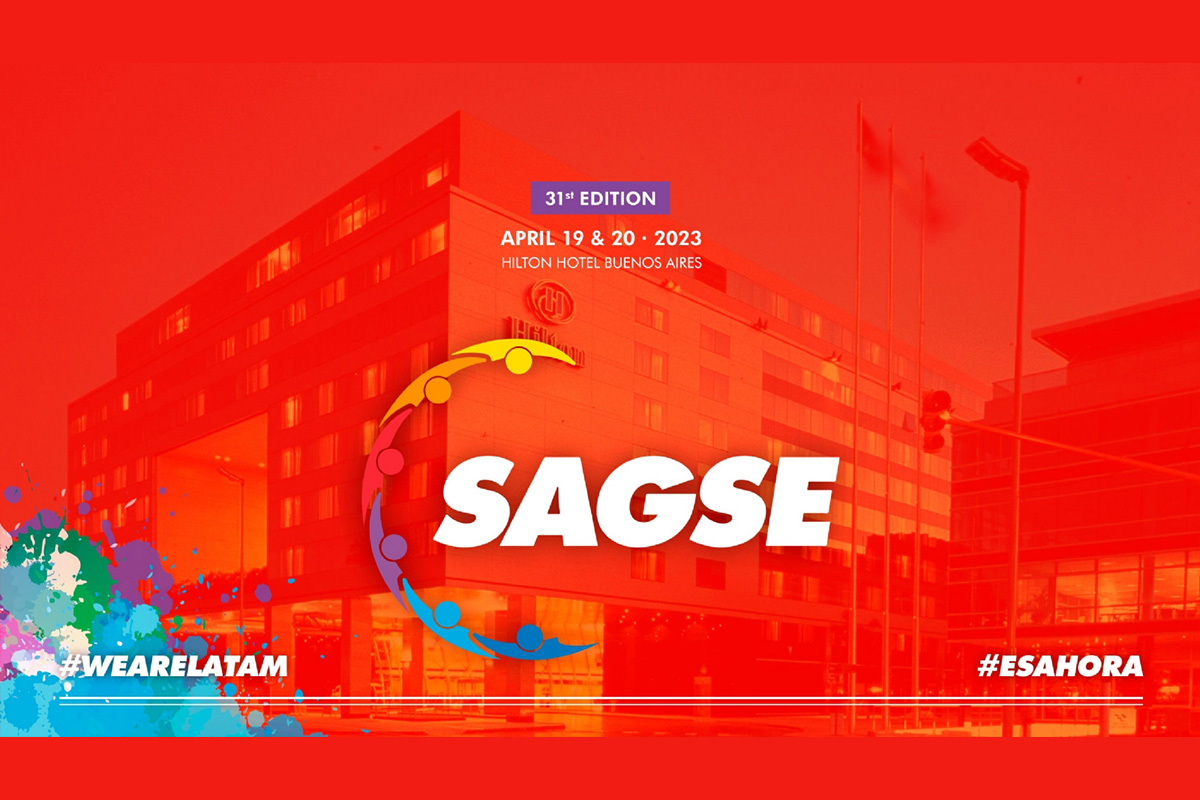 Aristocrat Gaming is going to showcase an exciting collection of new cutting-edge games and cabinets at SAGSE LATAM, taking place in Buenos Aires, Argentina, from April 19-20, 2023.
Aristocrat Gaming will present the latest innovations for the LATAM market, including:
Bao Zhu Zhao Fu (Market Debut) – Bao Zhu Zhao Fu Blue Festival and Bao Zhu Zhao Fu Red Festival feature triple metamorphic and Hold & Spin.
Grand Star Platinum and Grand Star Wealth (SAGSE Debut) – Redesigned specifically for the LATAM markets, with configuration options to meet individual needs.
Cashman Double Bingo! Sun & Moon (SAGSE Debut) – Following the success of its predecessor, Cashman Bingo, this game is highly configurable for all LATAM markets.
The MarsX Portrait with Single Curve LCD (LATAM Debut) – Featuring dynamic games like Bao Zhu Zhao Fu, Mighty Cash Ultra 88 and Golds Stacks 88 Empire.
The MarsX Upright with Dual Screen– Now available across LATAM, featuring Mighty Cash Ultra, Fu Dai Lian Lian and Buffalo Gold Revolution.
"Our goal for this year's SAGSE is to showcase our new and first-to-market products, while also demonstrating to our customers across the LATAM market that we have an exciting game roadmap to serve all types of players," Tom O'Brien, President of Americas & EMEA of Aristocrat Gaming, said.
Aristocrat Gaming Selects Inspired Entertainment for Virtual Sports Offering Through National Football League (NFL) License
Aristocrat Gaming
 announced today that they have chosen Inspired Entertainment, Inc. (NASDAQ: INSE) as their partner to bring a new virtual sports experience to football fans worldwide through Aristocrat Gaming's multi-year, global licensing agreement with the National Football League (NFL).
The NFL-themed virtual sports simulations will provide fans the ability to wager on teams as they go head-to-head in fast-paced, ultra-realistic simulated matchups. Users will see many of the same wagering options as a standard sportsbook including money line bets, over/under total score and total touchdowns. The NFL-themed virtual sports simulations will include a variety of NFL imagery including the iconic NFL shield, all 32 team logos, heritage team marks, AFC and NFC Conference logos, and the Super Bowl logo.
The NFL is the premier sports and entertainment brand that brings people together socially and emotionally like no other. With over 500 million fans around the world, the NFL has global appeal, hosting regular season matches in England, Germany, and Mexico.
"Through Inspired, this NFL license expansion into virtual sports presents a ground-breaking entertainment option that's never been done before," said Hector Fernandez, Aristocrat Gaming CEO. "As part of our overall NFL strategy, we are thrilled to tap into the global appeal the NFL offers to current and new fans and casino, sports betting, and lottery players."
"We are delighted to work with the NFL and Aristocrat Gaming on this historic new simulated gaming experience to bring fans a unique way to connect with the game, even in the off-season," said Brooks Pierce, Inspired President, and Chief Executive Officer. "We look forward to launching this partnership and reaching millions of NFL fans with exciting entertainment options both online and in retail."
The NFL previously announced the launch of an extensive, integrated league-wide responsible betting public awareness program. For more information about responsible betting tools and resources, visit responsibleplay.org. Aristocrat is committed to responsible gameplay, with a dedicated approach of "comply, empower and improve." For more information about the company's efforts, please visit: www.aristocrat.com/responsible-gameplay. Inspired is committed to responsible gaming awareness in all the licensed jurisdictions it operates in. For more information on Inspired's efforts, please visit: Responsible Gambling | Inspired Entertainment (inseinc .com).
To find out more about Inspired's Virtuals, visit: https://inseinc .com/virtuals/