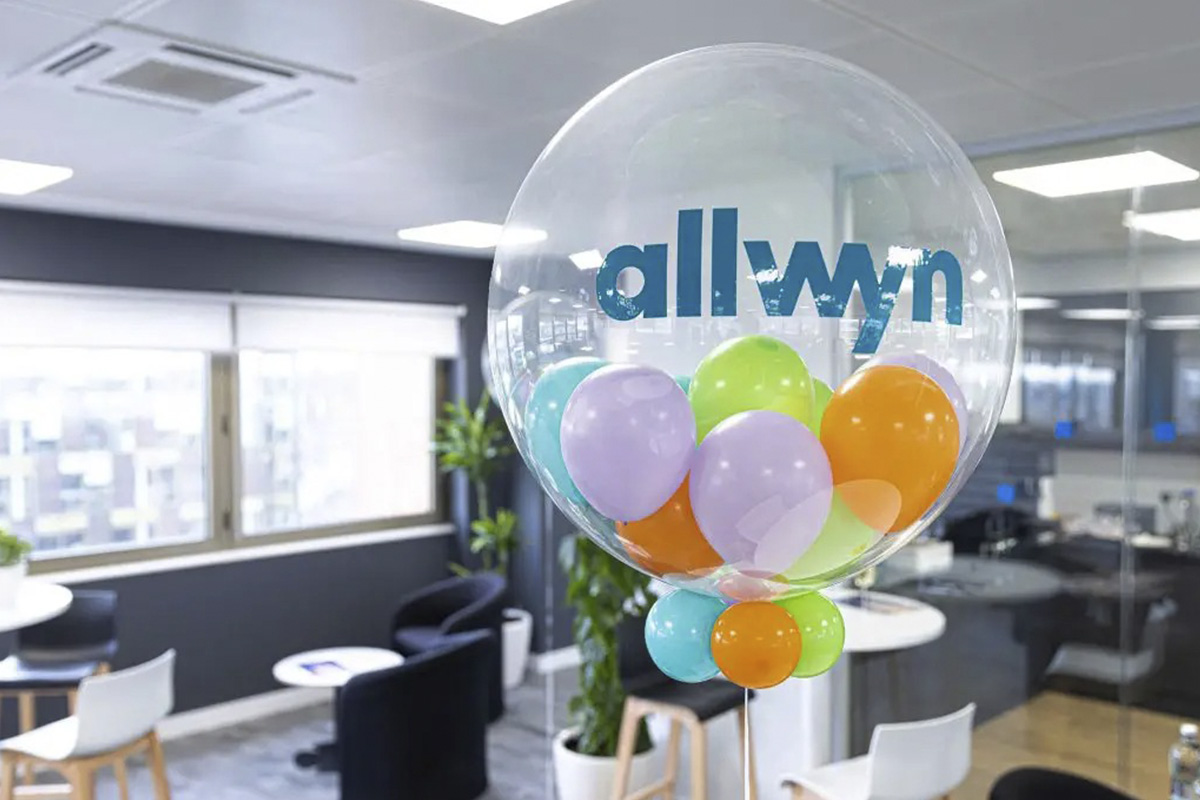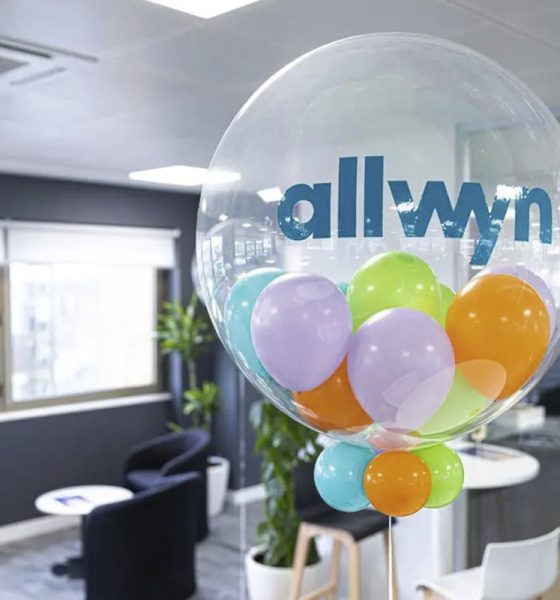 Allwyn Names Hearts & Science as Preferred Media Agency Partner for The National Lottery
Reading Time:
2
minutes
Allwyn UK, the incoming operator of The National Lottery, announced the appointment of Heart & Science as its preferred media partner for the upcoming Fourth National Lottery Licence, which starts in February 2024.
The appointment follows a competitive pitch process, and Hearts & Science – which is part of Omnicom Media Group (OMG) – will be working with immediate effect preparing for the National Lottery Licence handover early next year.
Allwyn's Global Head of Media, Ross Sergeant, said: "Hearts & Science has been able to provide a unique perspective paired with innovative approaches to strategy, planning and buying. I believe this is a new kind of media agency – an agency rooted in the science, which is truly pursuing the creative and innovative opportunities that media brings us today."
Garrett O'Reilly, CEO of Hearts & Science, said: "We're hugely excited to have been appointed by Allwyn to assist in ushering The National Lottery into a new era – helping to reach and connect consumers with this amazing force for good. Allwyn's digital innovation and creativity ambitions speak to our own values; as does its stance on social value, with Allwyn committed to, among other things, taking on a leadership role in developing responsible practices within media, as well as creating a new standard for protecting players.
"As they look to transform and futureproof the brand, our mandate is to deliver modern media solutions – powered by the Omni marketing orchestration system – that will accelerate that journey and build connections with players that go beyond the point of purchase. By selecting Hearts, Allwyn is making a statement of intent to the industry – demonstrating it really does want to do things differently and bring transformational thinking to The National Lottery."
Ross Sergeant added: "We were particularly impressed by the Hearts & Science team's logical and clear approach toward finding and testing innovations in this space. We have complete confidence that Hearts & Science brings the scale and operational capability – as well as industry-leading trading and commercial practices – needed as we look to evolve The National Lottery over the next decade. We very much look forward to building our partnership with them."
This appointment continues the momentum that Hearts & Science has built both in the UK and globally over the last year. In the UK, it has delivered over £200 million in net new business billings through wins including Jaguar Land Rover, Mulberry, Tropicana Brands and now Allwyn.
Media adviser, Ebiquity, worked with Allwyn to run the pitch process. The incumbent agency, iProspect, under current National Lottery operator, Camelot, will continue media strategy, planning and buying for The National Lottery until the end of January 2024.
Did you know you could watch the NFL in Canada with Bet99 sportsbook ?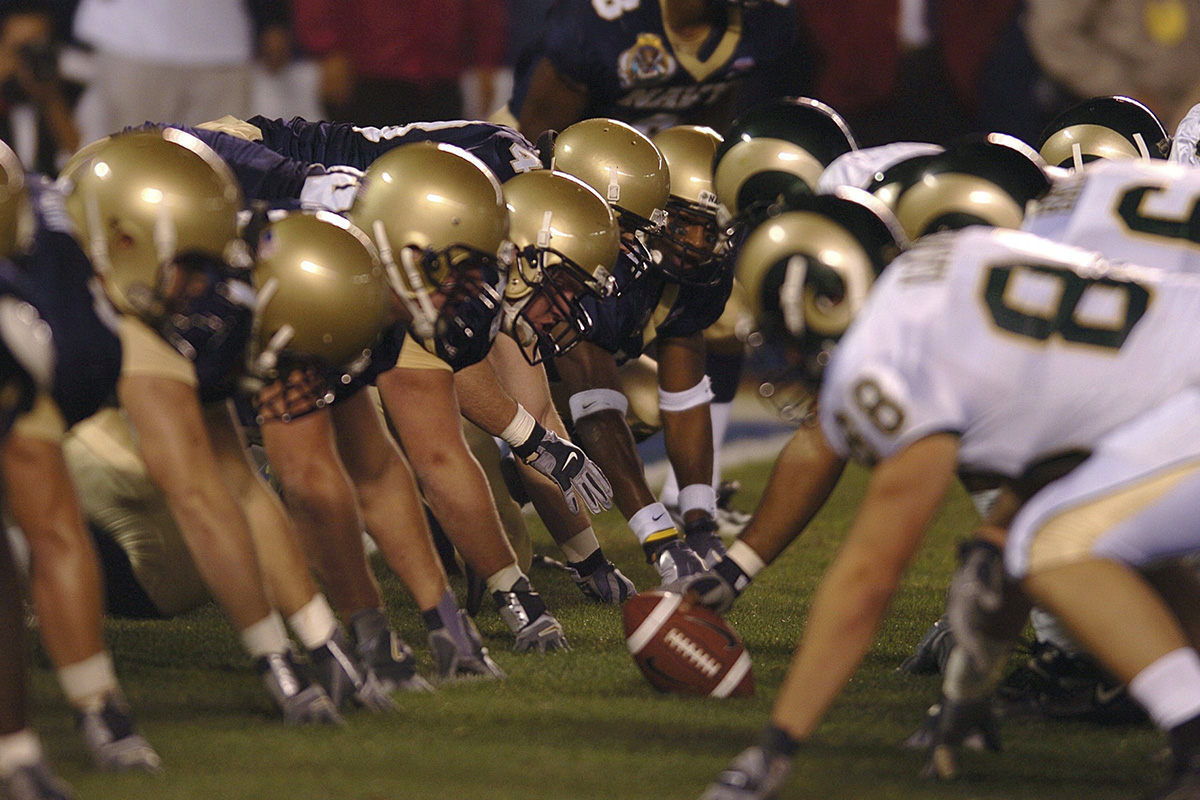 In Canada, NFL fans have discovered a thrilling way to enjoy their favorite football action beyond traditional television broadcasts. Bet99 Sportsbook offers a new opportunity for Canadians to watch NFL games while engaging in the excitement of sports betting, making every touchdown even more exhilarating.
The NFL new season just started, don't miss it !
The NFL's new season has kicked off, and it's shaping up to be an exhilarating ride for football fans everywhere. With fresh talent, seasoned veterans, and renewed team rivalries, this season promises to deliver unforgettable moments and gridiron action that should not be missed. 
Of course, you can always try to watch it on TV (on TSN for example, or via DAZN). But these services are not free. A lesser-known alternative is video streaming on sports betting sites. 
How you can it watch for free on Bet99
Bet99 is now a recognizable brand in Canada, being one of the major sportsbooks in recent years. What is maybe less known is that the site offers live video streaming of the NFL games. 
Bet99 announced before the season that it has signed a licensing agreement with Genius Sports Limited (Genius Sports) to distribute live video streams of NFL games to its customers in Canada. Under the agreement, Bet99 now provides streams of all regular and postseason NFL games to its customers in Canada.
To use the live streaming service, you must be logged in and have an account or have placed a bet on the platform. 
And by the way, Bet99 is also a great place to bet on the NFL : hundreds of different NFL betting options, good odds and live betting, Bet builder, proposition bets and a very wide choice of bets for the NFL: bets on the season, matches and players. 
Here is an example of the possible betting categories for each NFL game:
Main

Bet Builder

Scoring Props

TD Scorers

Special players

Player Multi's

Player H2H

Game Props

Team Props

Combo

1st half

2nd half
You can also bet on the full season for everything related to teams in terms of "Final Victory":
Super Bowl

Reach the playoffs

Division

Conference

Playoffs

Team specials
Finally, you can also place your bets on players,
Awards (e.g. "MVP", "best defender", etc.)

Player specials: player with the most receptions, player with the most yards covered (running, passing or receiving), player with the most touchdowns thrown, player with the most touchdowns received, etc.
Who is Bet99?
Bet99 is a leading online sports betting and gaming platform that has become known for its comprehensive sports betting offerings and entertainment options. Founded with the aim of offering an immersive and user-friendly betting experience, Bet99 has quickly become a trusted name among sports fans and gaming aficionados. 
With a diverse range of sports markets, including popular leagues such as the NFL, as well as casino games and live betting options, Bet99 offers a unique destination for those looking to engage in sports betting and gaming entertainment. You can read this in-depth review of Bet99 made by a sportsbooks comparator website in Canada.
FAVBET partners with BETER Live in major boost to its live casino offering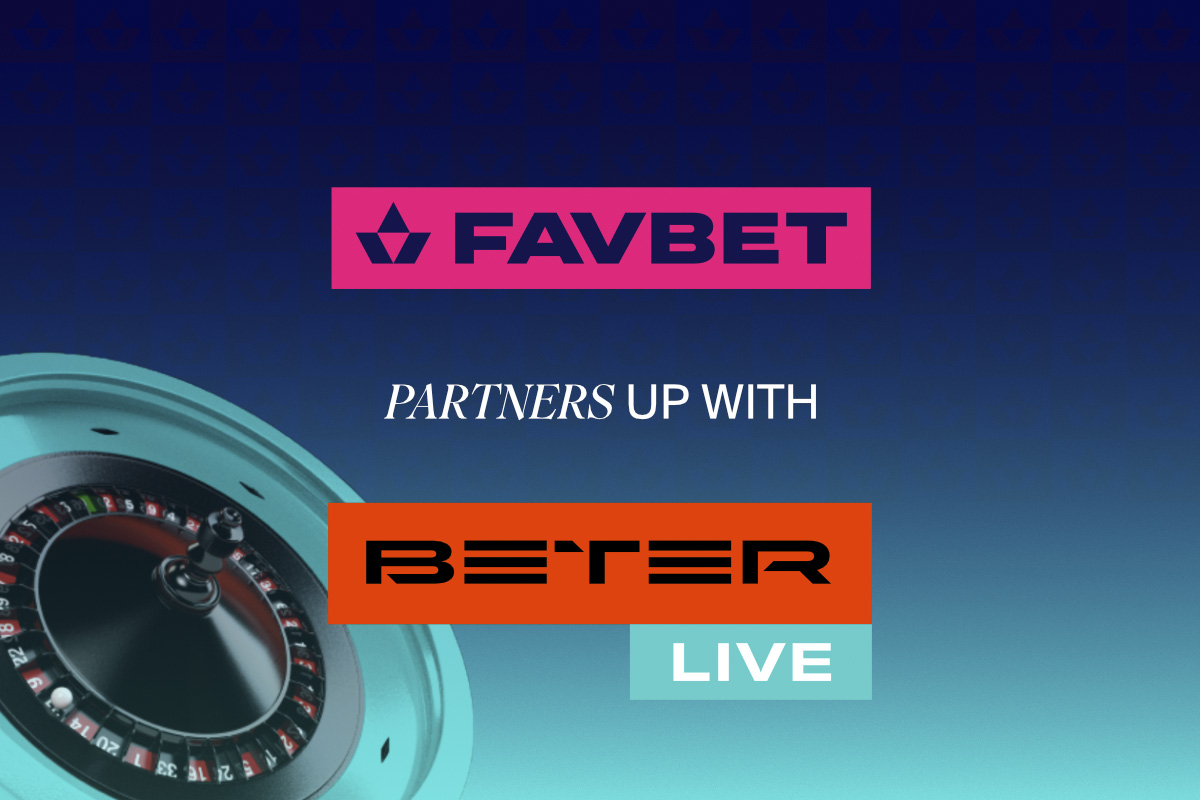 BETER Live's suite of premium games is now available to all of FAVBET's users in Ukraine, Croatia, and Romania
Ukraine's leading iGaming operator FAVBET and BETER Live, the live casino division of the betting content and data provider BETER, has announced a long-term partnership to expand FAVBET's live casino experience.
From now on, BETER Live will provide FAVBET with a portfolio of authentic and interactive live casino titles in markets across its 3 markets of operation. This includes more than 20+ games and variations covering Roulette, Blackjack, Gravity Blackjack, Gravity Roulette and Ukrainian Roulette.
Game presenters have been trained to the highest possible standards and also know how to provide an engaging player experience, chatting with players throughout their time at the table.
FAVBET has recently launched a UA Roulette table, powered by BETER Live, which has been tailored to meet the specific preferences of Ukrainian players. The new localised game has already found a response among players, showing a near 40% higher conversion rate and 4x more organic traffic compared to the provider's regular roulette.
"Being a trailblazer in the Ukrainian online casino scene, FAVBET is constantly looking for new and exciting ways to engage our players while offering them the best possible experience. We are happy to have added BETER Live's games to our portfolio and be able to provide a fully localised experience to our players and stand out from competition. We now look forward to working closely with BETER Live to continue to enhance our live casino offering and have many great products and updates in the pipeline," commented FAVBET.
Anna Vikmane, Director of BETER Live, said: "We are delighted to share the news of another successful partnership between BETER Live and a leading operator, FAVBET. It is one of the most recognised brands in the Ukrainian market and one that players trust.  Localisation is key to FAVBET's success, and we have been able to work with the operator to ensure our content delivers a localised player experience. Shortly after we launched our first games and FAVBET could see they were a big hit with its customers, we rolled out Ukrainian Roulette — the operator's first step towards a dedicated offering for the market." 
Cryptocurrency and Online Gaming: Upsides and Downsides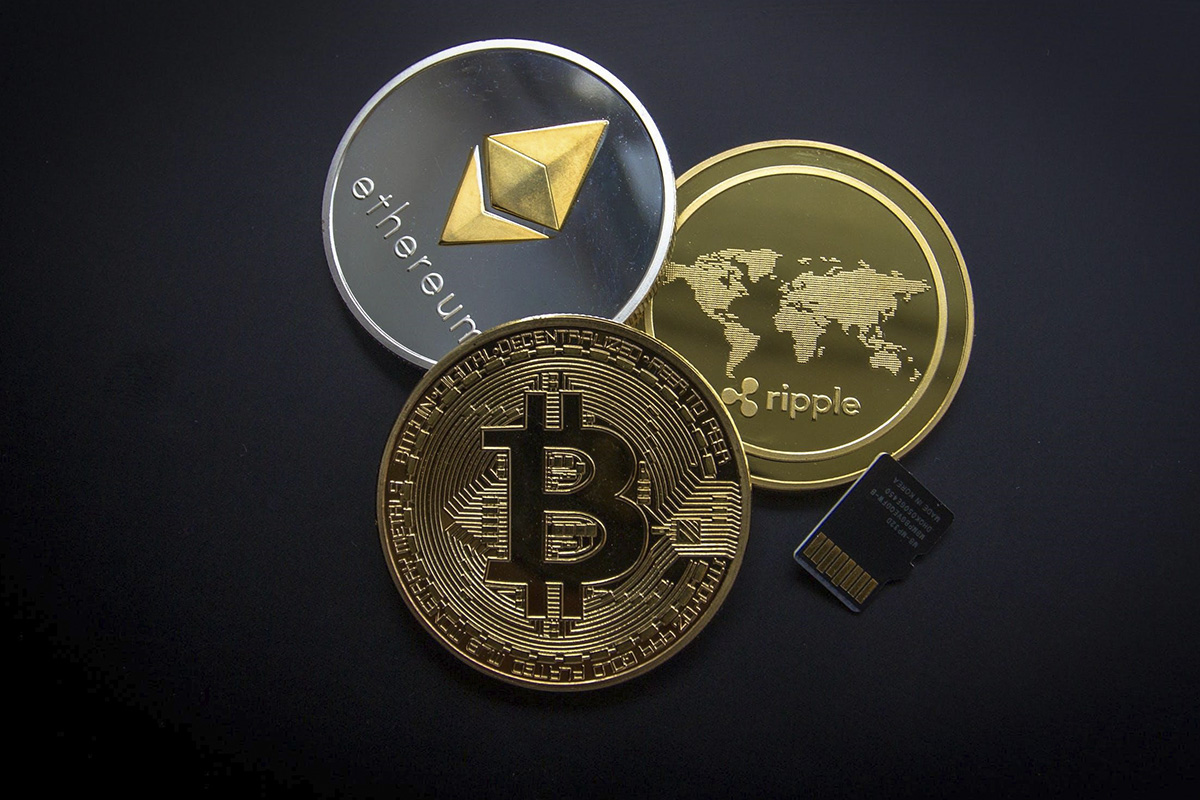 At this moment in time, everyone and their dog must have heard about the power of Bitcoin. People turn to crypto for quicker and more private transactions. On the other hand, players turn to online gaming platforms for their easy accessibility.
Besides making waves individually, cryptocurrency and online gaming have crossed paths on many platforms. Consider a casino like ReelCrypto, with hundreds of thrilling games that allow players to transact using Bitcoin and other forms of cryptocurrency.
This growing trend raises many questions. Why do some players prefer using cryptocurrency on online gaming sites? What are the upsides and what are the downsides?
Upsides of Crypto in Online Gaming
The integration of Bitcoin, Ethereum, and other cryptocurrencies in online gaming delivers several significant advantages. Here are some of the main ones:
Whenever the discussion is about crypto, there's always word about anonymity and privacy. These digital coins still bring this substantial advantage to online gaming platforms.
Unlike credit cards or bank accounts, cryptocurrency transactions do not require personal information. Players only need to provide a wallet address. This extra layer of privacy is invaluable to many. Some players prefer discreet gaming, and crypto gives them that luxury.
Traditional payment methods usually demand fees that can eat into players' gaming budgets. That's not the case with cryptocurrencies, as these costs are significantly reduced. Most crypto transactions require a minimal network fee, making it a cost-effective option. Players can then spend more on what they enjoy, gaming, rather than losing money to transaction fees.
Speed and Ease of Transactions
One of the pain points online gamers face is waiting hours and sometimes days to withdraw funds. Bank transfers, for example, take multiple business days. Some e-wallets allow instant transactions, but it's fiat, which can easily take hours. Cryptocurrencies eliminate this problem by allowing near-instant transactions. Whether players are funding their accounts or cashing out winnings, the process is quick and straightforward.
Downsides of Crypto in Online Gaming
The upsides of using cryptocurrency in online gaming are clear: greater privacy, lower costs, and faster transactions. Now, let's consider the downsides below:
The regulatory environment for cryptocurrencies is still evolving, which poses a challenge for online gaming platforms supporting digital currencies. Different jurisdictions have varied stances on the legality of using Bitcoin and other altcoins for gambling, among other activities. For this reason, many crypto online gaming platforms can't operate on a global scale. Also, many players will be skeptical, not wanting to go against the law.
Cryptocurrency transactions are irreversible, and that allows for potential fraud or theft. For instance, a player can sign up on a fraudulent gaming platform, and if they send coins, they can't get them back. That's why ensuring playing at reputable and secure platforms is vital.
Bottom Line
Crypto has brought substantial improvements to how players transact on online gaming platforms. These benefits foster the increasing integration of cryptocurrency options in the online gaming industry. However, there are security issues to be resolved.