Please meet Lee James Gwilliam, of OnlinceCasinoVegas and Commercial Manager at Blexr Ltd!
Name: Lee James Gwilliam
Age: 35
Hometown: Middlewich, Cheshire, UK
Living in: Sliema, Malta
Favorite Food: Steak
Must Read Book: East of Eden, John Steinbeck
Profession/Job title: Commercial Manager
GAV: Hello Lee, first of all, tell us and our readers as well a little bit about yourself. How did your career start in the industry?
Lee: I ended up in gambling quite by accident! Despite being a keen poker player, I had no ambitions to work in the industry. I'd been involved in online marketing and affiliation in other sectors for many years and semi-retired with my own retail operation to Malta in 2011. A few years ago, I found myself needing to get a 'proper' job again and being in Malta, iGaming seemed a good fit with my e-commerce and content background.
GAV: We know little about Blexr other than it is an international performance marketing company, tell us all about it?
Lee: We've always preferred to be a private company, small but with a big footprint. We've various product verticals across casino, sportsbook, poker, bingo and financial services. I've actually just got back from the EGR Power Affiliate event at Goodwood where we are now ranked in the top 50 affiliates worldwide, in fact, top 10 in some of our niches.
The website you contacted us about, OnlineCasinosVegas, or OCV as we call it in-house, was an acquisition made by us rather than an in-house product. It's one of our smaller properties but not to be underestimated. We bought it last year as part of a wider network from a very well-known UK affiliate and seasoned gambler.
GAV: Since there are thousands and thousands of websites in this niche out there, where do you think OnlineCasinosVegas.com stands now?
Lee: What makes OCV stand out, is the very thing that made it attractive as an acquisition. So many modern affiliate sites offer just basic cookie cutter content, OCV was written by a professional gambler and although the design might be a little antiquated to modern eyes, it's incredibly knowledge driven throughout. This shows through in the quality of the site's audience and we think this will become even more important in the future. Serious gamblers want serious content.
GAV: How do you see the online slots market/industry at this moment?
Lee: More competitive than ever. Just a few years ago a few some companies, such as NetEnt, were miles ahead of the other developers. Now, you have a whole host of bespoke operations offering great game content and with VR and skill based games on the way these are very exciting times for both the industry and players alike. Sports betting too, with expansion into E-Sports and other niche areas is far more diverse than ever before.
GAV: How did you start and most of all what bumps did you have to overcome at the beginning?
Lee: Once, Blexr was a small affiliate like thousands of others, with a simple poker rake back site. This was successful and led to further acquisitions. The founders have been very careful to re-invest in both the company and its employees which has allowed us to grow to where we are today. Outside of the challenges faced when any affiliate business becomes 'a real company' rather than a small team, the biggest roadblocks were managing our migration into a full performance marketing operation instead of 'just' an affiliate.
Before several of the modern 'super affiliates' landed, affiliate operations simply didn't have such a wide remit and there was no model to copy for structure. Building such a structure from scratch is a challenge that many have failed, fortunately, we didn't. As a result, we now offer consulting in CRM, market research, marketing, affiliation and brand launch in addition to the direct acquisition that a stock affiliate provides.
GAV: We have analyzed OCV and found some great quality content. Are you writing it by yourself or do you have a team of people writing for you? How many slots are there on your website? How about the your news section?
Lee: The nature of my current role sadly prevents me from contributing as much to content as I once did though I still mentor one of our writers and do a little key content to keep my hand in and stay match fit. We've a writing team of more than 40 people across the network and they are looking to add more slots to OCV in the coming months in addition to the several hundred already on the site. We've also been expanding the detail in some of the older articles and written some in depth guides for skill based games. The news section has fallen a little by the wayside in recent times but we hope to turn that back into an active blog in the future once we've dealt with all the existing articles.
GAV: How do you manage to keep the content always fresh and relevant on your website, when a lot of fluffy and nonsense appear on the Internet on a daily basis?
Lee: Hire experienced, well-trained and knowledgeable writers and then pay them well. Really, it's not that hard when you break it down. A number of slots sites are just concerned about being first to market, they don't even play the games they are reviewing, they write a preview based on a few screenshots available before launch. Whenever we advertise for a new writer we are inundated by 'content-writer' CV's who've been working in the industry for years just on the basis they were native speakers. That isn't enough if you want deep value content. It's like auditioning for the national football team because you own a pair of boots and can kick a ball. Writing is a profession like any other and you want the best professionals who have put years into their trade.
GAV: With all the Google updates that we've all witnessed how do you guys approach SEO, content and of course generating good traffic?
Lee: Google is being very helpful to us just lately with its move towards prioritising 'value' based content. Fluff is yesterday's content, just being first to write on a subject is barely enough to get you there and certainly isn't enough to keep you there. The same applies to SEO, spam is dying, both content and SEO must be top notch for you to rank for good keywords and bring in good traffic long term. Things are biasing more and more to user value and this can only help people who are trying to do the job right. I'm not saying there aren't plenty of tips and tricks or shortcuts still out there, but, the fundamentals are becoming ever more important.
GAV: We are pretty sure that you receive messages from Affiliate Managers on a daily basis showcasing their best products. You of course select them by the brands they work with; but what are your thoughts on how a real Affiliate Manager-Affiliate relationship should be built?
Lee: Literally hundreds, by 9 AM any given day my skype looks like a Christmas tree! A good AM(affiliate manager) will earn their employer a fortune, a bad one will cost them the same. It would terrify some operators to know how much an AM has potentially cost them at one point or another because a relationship went sour. That said, affiliates have a responsibility to try and help bridge the communication gap too and help AM's gain experience.
I've accepted a speaking position at a conference later in the year on managing affiliate relationships from our point of view and am starting a LinkedIn series next week called 'Friday frustrations' to try and get some things out there from the affiliate standpoint. It isn't fair that affiliates complain about the ways AM's approach them and deal with them when they aren't making any attempt to feed back the data – we want to do our part in correcting this and contributing to the industry.
GAV: Which markets do you target at this moment and are you planning to break in into emerging markets?
Lee: We are already a global network, with our reach approaching triple digits in terms of the countries we target for. That being said, we think emerging markets and newly regulated markets should be the big focus for affiliates and operators alike.
GAV: How do you see the future of the online casino/gambling industry? For instance, will it become a truly global phenomenon?
Lee: I think my point above indicates that to be so! Yes, some countries are way behind and others have stumbled due to regulatory processes but this will be and, in many ways already is, a global business.
GAV: Tell us one change that you want to see in the casino affiliate ecosystem?!
Lee: Proper affiliate software between the affiliate and the operator. Transparency is the first step to rebuilding trust on both sides of the gambling industry and neither party can optimise their business with each other properly without full accurate data sets.
GAV: How about the UK market, is there still place to grow, what is your position?
Lee: The UK is one of the hardest markets out there right now amongst the premium countries. The existing, and future regulations facing both operators and affiliates only adds to the difficulty. However, this also creates opportunities for those companies which can navigate this and create stable, sustainable business models. It will be a tough market with lots of opportunity for the right businesses.
GAV: Do you have any advise you would like to offer to newbies who are looking to venture into this great industry!?
Lee: Have a niche and master it. There is a new casino every other day, white labels which are all but identical bar their branding. The brave and creative businesses which do something different are the ones we will be talking about as the next success stories in 5 years time.
GAV: Do you attend any iGaming/online casino conferences? If so, which one is your favorite and what is your most fun experience?
Lee: I seem to spend as much time at networking events and conferences as I do at home these days. I'm a big fan of the IGB events and the EGR event recently at Goodwood was an exclusive treat. SiGMA, as our local conference, is very important and we will exhibit there this year. Their local networking events are impressive too and so is the new Affiliate Grand Slam concept.
GAV: Tell us about your experince at the Affiliate Grand Slam in Tallinn?
Lee: An excellent new take on the traditional affiliate conference, the second one coming up in Bucharest is only going to build on the first one. To have a small number of operators and a larger number of key affiliates improves the opportunity to take time over business discussions and keeps networking at maximum value.
GAV: What do you think the chances are for Eastern Europe to become a potential gaming hotspot in the future? Where do you think the region must improve upon?
Lee: If you look at places like Malta and Gibraltar a key ingredient for success in a gaming hot spot is the support of a local regulatory body. Eastern European destinations have masses of opportunity for all areas of the industry both as operating spaces and markets but, the regulatory infrastructure needs work.
GAV: Where would you like to travel in Eastern Europe?
Lee: I'd really love to spend some time in Russia and Kiev is on my hit list too. I spent a lot of time in Romania last year and it's my favourite country in the world right now. I wintered in Transylvania which was amazing and Bucharest is an incredible city. Will be heading back there this year for the next AGS event and probably again in winter for some much needed down time.
GAV: Where you wouldn't want to travel in Eastern Europe?
Lee: Never really been attracted to Bulgaria, though, I'd be happy for someone to change my mind.
GAV: How about a favorite celebrity, or a mentor do you have one?
Lee: I've had several good business mentors including our current founders. Celebrity wise I'd have to admit a liking for Kate Beckinsale and Robert Downey Jr is a modern icon.
GAV: Tell us your opinion about the Gambling Affiliate Voice?
Lee: It's incredibly important for affiliates to have a voice in the industry and the GAV gives us exactly that! I think for new/smaller affiliates which are just starting out or attempting to grow resources like this cannot be underestimated.
GAV: Thank you for the interview Lee, enjoy the summer and perhaps we'll meet at AGS Bucharest!
If you would like to suggest subjects for future affiliate interviews, be sure to send your suggestions to: [email protected]
The post Affiliate Interviews: Lee James Gwilliam OnlineCasinosVegas appeared first on The Gambling Affiliate Voice.

Source: GamblingAffiliateVoice
MDC Showcases Exciting $5 Crash Gambling Offer for Canadian Players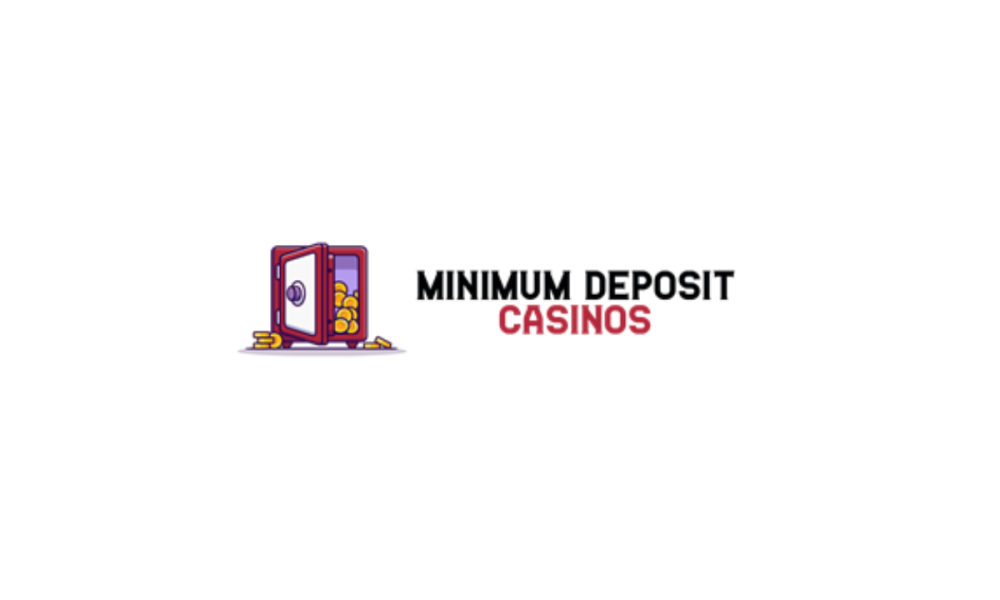 Minimum Deposit Casinos (MDC), a top casino affiliate site, is excited to feature an exclusive offer from Jackpot City Casino, introducing an innovative crash gambling experience in Canada. This promotion, highlighting a special $5 deposit option for engaging crash gambling games, is set to transform the Canadian digital gaming landscape, marrying affordability with high-energy gaming.
A New Era in Online Gaming
Amidst the rising popularity of crash gambling games, this featured offer caters to a wide spectrum of players, emphasizing both strategic gameplay and the excitement of real-time betting. The $5 deposit option democratizes access to online gambling, inviting more players to experience the thrill of high-stakes gaming without the associated high costs.
Exclusive $5 Offer – FlyX Awaits
In a special promotion, Jackpot City Casino is offering an exclusive deal for players directed through MDC. With a simple $5 deposit, players can unlock 40 free spins on the popular crash gambling game, FlyX. This offer enhances the gaming experience, providing increased opportunities for winning and an affordable gateway into crash gambling.
MDC: Curating Top Gaming Deals
A spokesperson at MDC remarks, "Featuring this offer from Jackpot City Casino aligns with our mission to bring the most exciting and affordable gaming experiences to our community. This $5 deposit initiative not only makes gaming more accessible but also showcases our commitment to offer our users exceptional deals."
Diverse Gaming Opportunities Await
The inclusion of $5 deposit casino options presents a rich variety of crash gambling experiences. Each game offers unique challenges and rewards, ensuring that players of all preferences and budgets have access to engaging gaming options through MDC.
Turning Modest Deposits into Significant Wins
This initiative underscores the potential for players to achieve significant returns from modest investments. Crash gambling games, known for their dynamic and thrilling nature, provide opportunities for impressive wins, even from small starting bets.
SBC Summit North America: 5,000 Decision-Makers to Convene for Industry-shaping Talks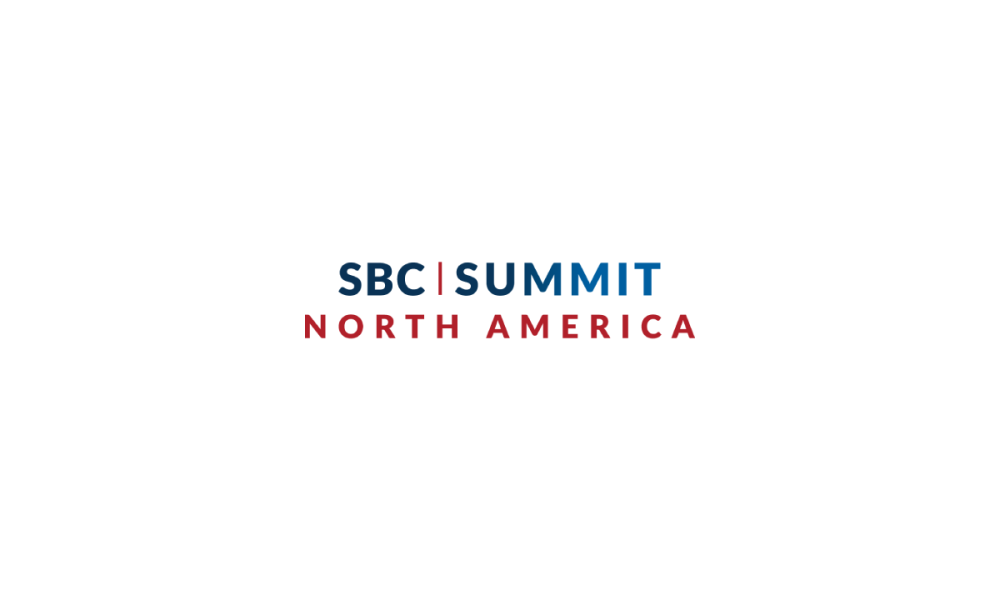 SBC Summit North America is gearing up for another edition, set to gather 5,000 senior decision-makers for a dynamic event filled with learning, networking and business opportunities.
The leading iGaming and sports betting event in North America will return to the Meadowlands Exposition Center in New Jersey (May 8-9). Preceding the core event, a pre-day conference (May 7) will unfold in New York City and showcase the well-regarded Player Protection Symposium and Compliance & Leadership conferences as well as the newly-established Earnings+More: Capital Markets Forum, organized in collaboration with +More Media.
Rasmus Sojmark, CEO and Founder of SBC said: "The goal is to leverage the momentum we gained last year when we gathered the key operators, affiliates, suppliers, regulators, and media from the North American region. We anticipate a 66% surge in delegate numbers and are focused on attracting both industry newcomers and those who missed out on the opportunity to attend last year. The early numbers are promising, and the exhibition floor is approaching full capacity, even though we had added 15 extra booths this year to meet the demand."
The exhibition floor is set to showcase a diverse lineup, with over 75 prominent companies taking the spotlight. Standout exhibitors include leading game providers like White Hat Gaming and Relax Gaming, alongside notable affiliates such as Better Collective, MediaTroopers, Spotlight Sports Group, and KeyAffiliates. Key payment providers like Trustly, PayNearMe, TransUnion, PXP Financial, and PayBrokers, operators like Betsson, risk management platforms like Kinectify, real-time content and data providers such as SportsDataIO and hosting providers like Internet Vikings will further enhance the comprehensive range of offerings, making the exhibition a must-visit for industry enthusiasts seeking the latest innovations.
The conference, spanning five stages and featuring over 300 expert speakers, will showcase a diverse selection of tracks: Leaders, Sports Betting, iGaming, Affiliates & Marketing, Payments & Tech, and Compliance & Regulation."
In terms of themes, the conference will delve into several crucial topics shaping the multifaceted nature of the industry, highlighting its intersection with technological advancements, regulatory considerations and the critical balance between innovation and responsibility. These include the recent trend of revising existing sports betting bills instead of introducing new ones, the strategic considerations for second movers within the saturated sector, the influential role of social media personalities, and the challenge of interpreting extensive big data to gain insights into customer behavior across diverse channels. Furthermore, discussions will center around the role of artificial intelligence in promoting responsible gaming practices, the ongoing expansion of iGaming in new states, the evolving dynamics of sports integrity, and the ongoing regulatory deliberations in regions such as California and Canada.
Some of the speakers that will grace the stage include Kim Barker Lee (EVP & Chief Legal Officer, Bally's Corporation), David Denenberg (SVP, Global Media Distribution & Business Affairs, NBA), Matthew Sunderland (SVP of iGaming, Caesars Digital), Dave Rivers (SVP Marketing, PointsBet Canada), Sarah Brennan (Senior Director-Compliance, BetMGM), Justin Barrett (Treasurer, Eastern Shawnee Tribe), Noam Klivitzky (VP US Marketing, 888 Holdings), Jon Steinbrecher (Commissioner, Mid-American Conference), Michael Golub (Deputy Attorney General, New Jersey Division of Gaming Enforcement), Catherine Meade (VP Community, Sustainability & Social Responsibility, OLG), Jacob Coin (Director of Public Affairs, San Manuel Band of Mission Indians) and more.
Alongside other notable event features, the SBC Awards North America* ceremony will be back on the final day, celebrating outstanding industry talent across various categories and verticals. Additionally, the third annual SBC First Pitch competition will be a key highlight, providing a platform for five industry startups to showcase their innovative ideas to a panel of judges specializing in investment and innovation. Another addition to this year's roster will be the so-called Tribal Symposium—a series of conference panels dedicated to exploring the intricate landscape of tribal gaming. One session will focus on the regulatory roadblocks in California and another one offering advice on identifying and effectively addressing signs of human trafficking in land-based casinos.
In the evenings, attendees can seize the chance to network before the main event by attending the Pre-Registration & Networking Drinks at Slate NYC on May 7. Furthermore, they can shift discussions away from the exhibition floor to a more laid-back setting at the Official Networking Party and Sports Betting Hall of Fame on May 8, followed by the Official Closing Party on May 9.
Coindraw Launches TurboPay – iGaming's Fastest Withdrawal Solution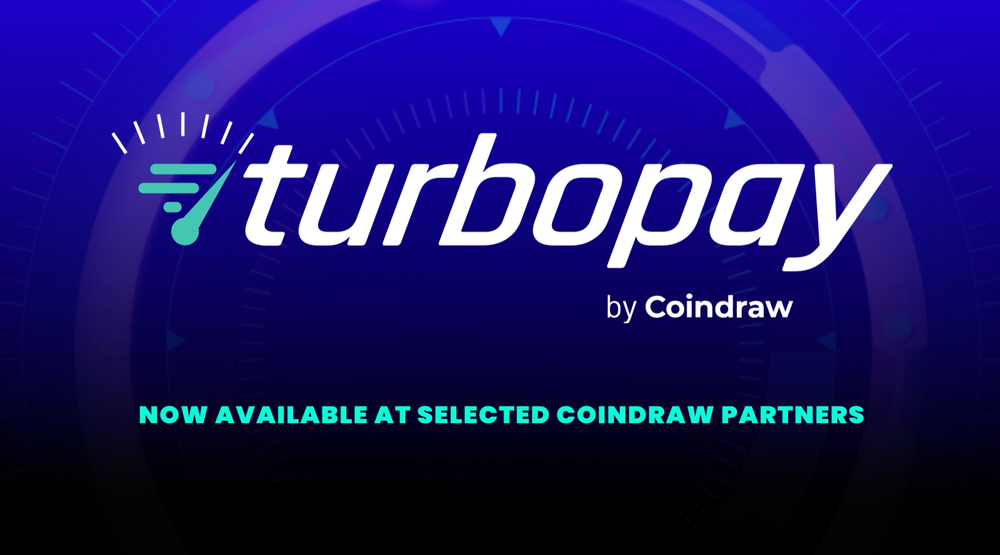 Coindraw is excited to announce the official launch of TurboPay, a groundbreaking withdrawal solution engineered for the growing iGaming space. Fusing speed, reliability, and security, TurboPay is set to redefine the landscape of crypto transactions, with it delivering near instant withdrawals unlike any other option out there.
Empowering Customers with Swift Fund Access
Collaborating with top-tier partners including Dreams and Prism, TurboPay guarantees that a staggering 90% of all withdrawal requests are processed in mere 20 minutes. All transaction requests wrap up within the hour, providing both businesses and customers an unparalleled, seamless transaction experience.
"The demand for near instantaneous withdrawals is huge, and sadly something many iGaming brands seem to overlook. By working with our partners we've created a product that meets this need for speed, TurboPay is the plugin solution that lets a site deliver almost instant withdrawals with minimal fuss." said Alexander Bowring, Head of Marketing.
90% of Transactions Processed in Under 20 minutes
While many in the iGaming world have made 'instant withdrawals' a catchphrase rather than a commitment, TurboPay emerges as a genuine solution for swift, transparent transactions, establishing a new benchmark in the gambling space.
Setting the Industry Benchmark: Statistics show that most online casinos take an average of 48 hours to process player withdrawals. TurboPay shatters this norm by completing 90% of transactions in under 20 minutes, raising the bar for the industry.
The Need for Speed: Research underlines that over two-thirds of online gamers value withdrawal speed when selecting a platform. TurboPay's dedication to completing all transactions within 60 minutes caters precisely to this demand, empowering businesses to deliver on player expectations.
Uptime and Liquidity Guaranteed: In the gaming world, downtime equals lost opportunity. TurboPay's 100% uptime promise guarantees uninterrupted operations, fortifying credibility and dependability. Both brands and players alike are assured unquestionable liquidity, 24/7 fund availability, eradicating any concerns about liquidity shortages.
"TurboPay isn't just about speed. It's a shift in how customers handle and access their funds in today's digital world. Recognizing customer challenges, we've collaboratively crafted a solution with our iGaming partners." added Bowring.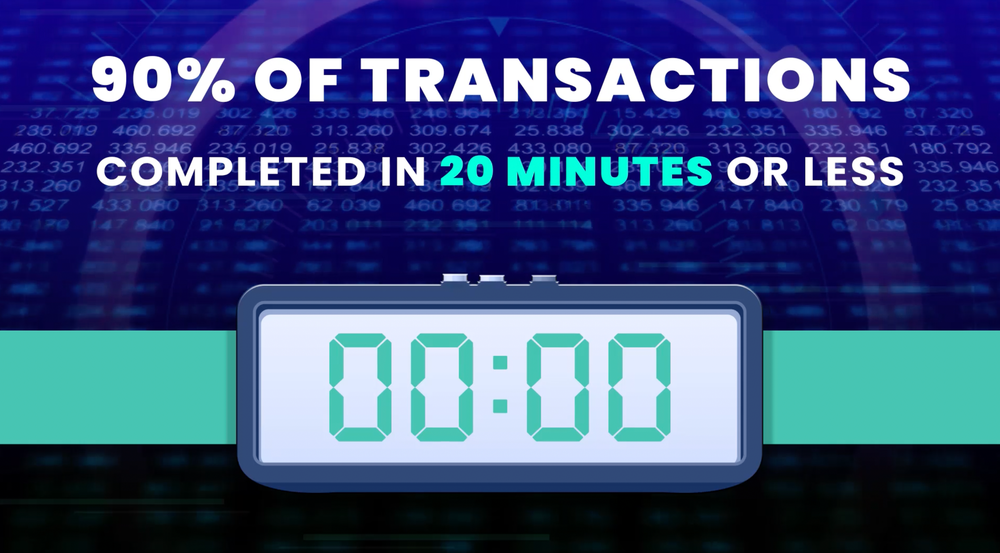 Ready to Launch
In the rapidly changing world of online transactions, TurboPay distinguishes itself through its unyielding focus on transparency and trustworthiness. By basing its services on factual insights and real player feedback, TurboPay fulfils the promise of 'instant' in the withdrawal world. "Built on the pillars of speed, reliability, and transparency, TurboPay heralds the future of transactions in the iGaming sector," states Bowring.
TurboPay will initially launch at Dreams, CryptoLoko, and Prism, with other Coindraw partners set to introduce TurboPay throughout 2024. The demand for TurboPay is high according to Bowring, "We've had countless enquiries about TurboPay implementation, so we are starting the rollout immediately with three of our most trusted partners".