Reading Time:
5
minutes
Given the recent circumstances surrounding COVID-19, the gaming and betting industry has seen a huge influx of traffic and attention from consumers, new and old, that are now settling into home-based ways of working.
For the savvy gaming companies that have been making improvements to their sites over the last 12 months, now is a time to thrive. Leaders in this area have used this time to take advantage of scope to attract new customers with innovative marketing tactics, fantastic offers, and an energetic brand. For others however, the next months will likely be a struggle unless they take the necessary steps to amp up their efforts.
In uncertain times, player acquisition remains a vital priority and those who have invested time, energy, money and expertise into this area will likely reap the rewards 10-fold. Given the relevance, we've conducted a substantial analysis of the top 50 organic keywords in the UK for the four main sectors of iGaming – Slots, Roulette, Casino, and Poker – to better understand the sites that have seen the biggest improvements over the last 12 months, how they've done it, and what their next steps are likely to be over the coming months.
Additionally, through conducting an in-depth situational analysis of the current landscape we are able to better understand the activity that has been rewarded by Google over the last 12 months, while better differentiating between successful strategies and those that will likely deliver underwhelming results.
Slots
The websites that have seen the biggest swing in overall organic visibility over the last 12 months have been increasing their games library but more importantly; increasing the crawlable copy of game pages.
For slot sites that are usually quite Javascript heavy, ensuring all copy is clear and crawlable gives search engines something to work with at first pass and can improve performance long term.
Leading the pack, Admiral Casino has a larger than average amount of text on its game pages and is clearly reaping the rewards with significant uplifts in traffic Y/Y straight into game URLs.
It should also be mentioned that all of these sites were active with link building and typically saw a lead time of about 6 months between starting to build links and seeing serious gains in organic visibility.
Once these improvements began, however, the growth seen in the first six months was again repeated in the subsequent 3 months.
Roulette
The biggest 12-month swings in the Roulette sector has been for sites that have kept a tight focus on the Roulette topic area and supported commercial pages with informational content to grow awareness of their brands.
Leading sites such as Liveroulette.com and 888casino.com can be praised for the informative content and extensive guides targeted towards both first-time depositors and seasoned players.
In addition, leaders in this market must ensure they consider the user journey and are present throughout the conversion funnel, not just at the high-volume terms close to conversion. Focusing on terms such as "how to play" and exploratory informational queries is crucial to nailing that focused topical relevance.
Finally, it is important to note that these are established domains with sizable link profiles with the quality of the most recent links becoming the key differentiating factor. Newcomers looking to succeed in this sector must be both aggressive and smart with their link building strategies to ensure they're in a position to compete as quickly as possible. Do not be afraid to break the mould with your PR to generate buzz and links that will get the site off to a great start.
Casino
PinkCasino.co.uk has seen a significant level of visibility growth over the last 12 months due to an increase in the number of landing pages on the site but more importantly the copy on game pages has had an overhaul.
Historically, one of the biggest technical challenges in the gaming space is the use of JavaScript and search engines inability to render the content. Useful HTML based web copy has worked as well for Pink Casino, as it has Admiral Casino, previously mentioned. The site is also benefiting from improved internal linking and a streamlining of the site structure.
Some of the domains on this list have also had expired domains with link equity redirected into them. Whilst this can sometimes be used as an effective tactic, it is important to remember that it can also raise flags with Google and should be used sparingly.
Poker
As with Roulette, focus and relevance are key in the Poker rankings. How to play type content and guides perform incredibly well when paired with effective internal and external link strategy.
Partypoker.com has this area nailed down and so it is no surprise to see them growing over 230% in 12 months.
Cardchat.com has also put a significant level of effort into producing content and guides and as a result are visible for nearly twice the number of keywords as pokerstars.com according to SEMrush data. The next step for them, and sites in similar predicaments, is to improve their visibility through good quality link acquisition.
In Conclusion
The gaming and betting markets continue to be one of the most competitive and varied SERPS to operative in.
From our analysis, we see a significant shift from black hat tactics to informative content and PR-led campaigns, which for many sites, is the driving factor behind and increase in strong coverage, brand awareness and long-term rankings.
The future of iGaming is looking quite bright and as the current surge in traffic continues, it is no doubt that current timings favour acquisition. For those looking to capitalise and increase their conversion rates, keep in mind that increased traffic lends itself incredibly well to different forms of testing. Now is a great time to catch and convert as many of those new visits as you can with short test cycles.
From the analysis conducted, the key takeaways for competing in iGaming SERPs in 2020 are as follows:
Sites that are spending the time and money on creating well written, informative, and user-friendly content are currently reaping the rewards.
Rather than focusing solely on the high-volume terms, it is crucial for sites in the noted sectors to ensure they're considering the full user journey and conversion funnel.
Links remain important but the quality will always trump quantity over time.
With over 13 years of experience in the iGaming and Betting industry, the Blueclaw team are always happy to talk search. For a more focused analysis, or to discuss anything mentioned above, please feel free to get in touch with one of our experts.
Author: Andrew Parker, Performance Director at Blueclaw Media Ltd
Contact: [email protected]
INTELITY to Exhibit at Global Gaming Expo 2023 in Las Vegas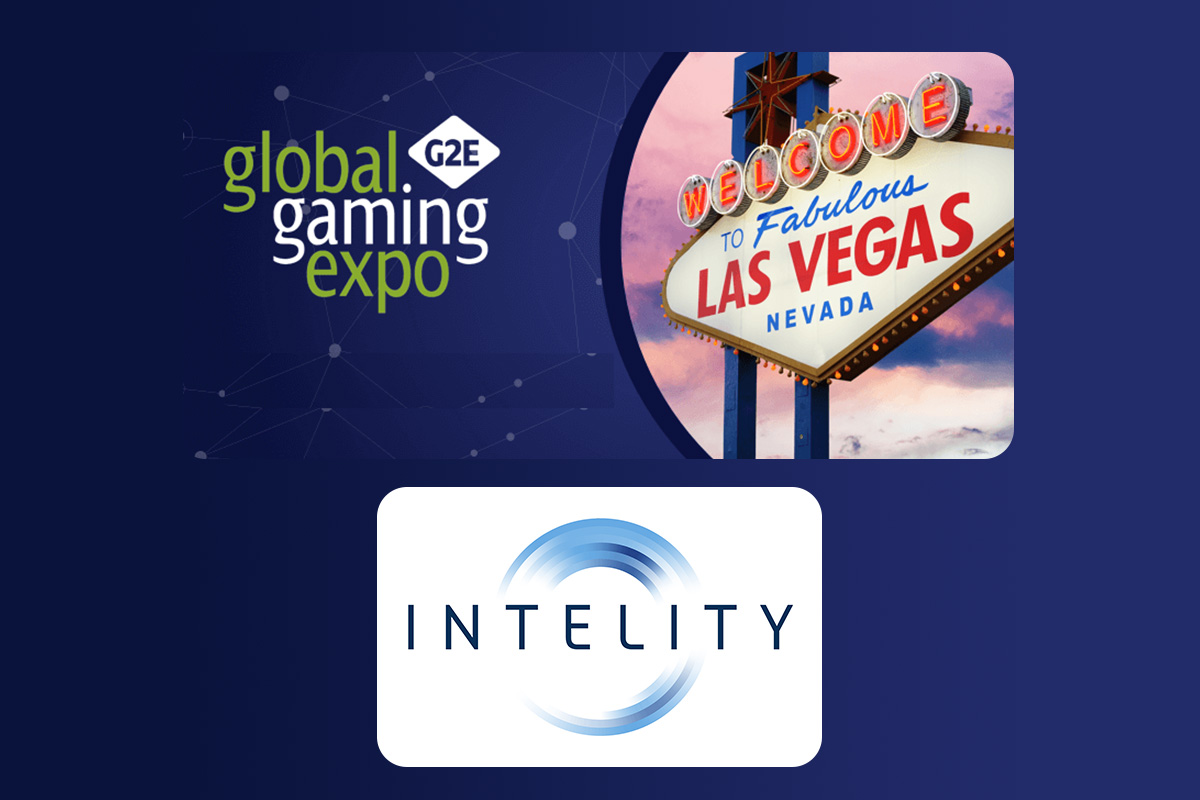 INTELITY, provider of hospitality's leading guest experience and staff management platform, announced that it will exhibit at the 2023 Global Gaming Expo from October 9–12 at The Venetian Expo in Las Vegas, Nevada.
During G2E 2023, INTELITY will highlight the latest updates to its cloud-based Platform R5, as well as its newly updated API capabilities, both used by dozens of casinos around the world.
Supported by the Association of Gaming Equipment Manufacturers, G2E 2023 will highlight the continued evolution of every aspect of the industry — from traditional and online gaming to digital payments and new technologies like AI. G2E is the premier gathering of commercial and tribal gaming professionals globally. The four-day event will feature exhibits, education sessions, and networking events.
"We are committed to elevating G2E in tandem with the industry's growth. Reflecting our commitment, this year's show will feature the updated G2E brand, new expo hall activations, and our most in-depth education program yet. For both exhibitors and attendees, G2E 2023 will once again offer an opportunity to do business with key players, discover winning solutions, gain exposure, and connect with a diverse audience," said Korbi Carrison, G2E's Event Vice President at RX.
During G2E 2023, INTELITY will showcase the latest updates to its award-winning guest experience platform that streamlines the pre-arrival and check-in process for casino resort guests so they can head straight to gaming upon arrival. Recent updates include expansions to the platform's mobile check-in process with shared and multi-room digital keys and full ID verification. The platform continues to offer casino resorts the widest range of digital guest experience features including customizable guest-facing branded mobile apps, and marketing and promotion support to draw guests to food and beverage options or to straight into promoted gaming events and activities. The platform also helps casino resorts drive non-room revenue and, with INTELITY's smart-room tablets, allow guests to digitally order in-room dining, adjust in-room temperature and lighting controls, review casino resort compendiums, and even continue gaming from the comfort of their hotel room.
Additionally, INTELITY will showcase uses and examples of its latest platform APIs supplying casino properties with existing apps with access to the INTELITY platform's suite of guest experience capabilities brought into their custom-created environments, including casino resort apps, embedded or interactive tablets or displays, and captive portals.
On the operations and staff side of the house, the INTELITY platform includes INTELITY's GEMS (Guest Experience Management System), a robust back-of-house ticketing and operations solution. Featuring more than 100 certified integrations with industry-leading systems, including PMS, POS, ticketing, in-room controls, spa management, and more, INTELITY provides an extensive suite of solutions for independent and enterprise-level operators.
"G2E serves as an annual showcase for innovation in gaming, and this year's event promises to be especially impactful as the industry transforms at a record pace. We can't wait to welcome back the global gaming community to Las Vegas this October to chart the future of gaming," said AGA Senior Vice President Maureen Beddis.
"For the gaming and casino resort industry, G2E is the must-attend show. As such, we are excited to connect with the industry and showcase the latest updates to the INTELITY platform that not only improve the guest's in-room experience, but their gaming experience, as well," said Benjamin Keller, INTELITY SVP of Sales & General Manager of Customer Relations.
CT Gaming to Present a Blend of its Legacy Products and New Developments at G2E 2023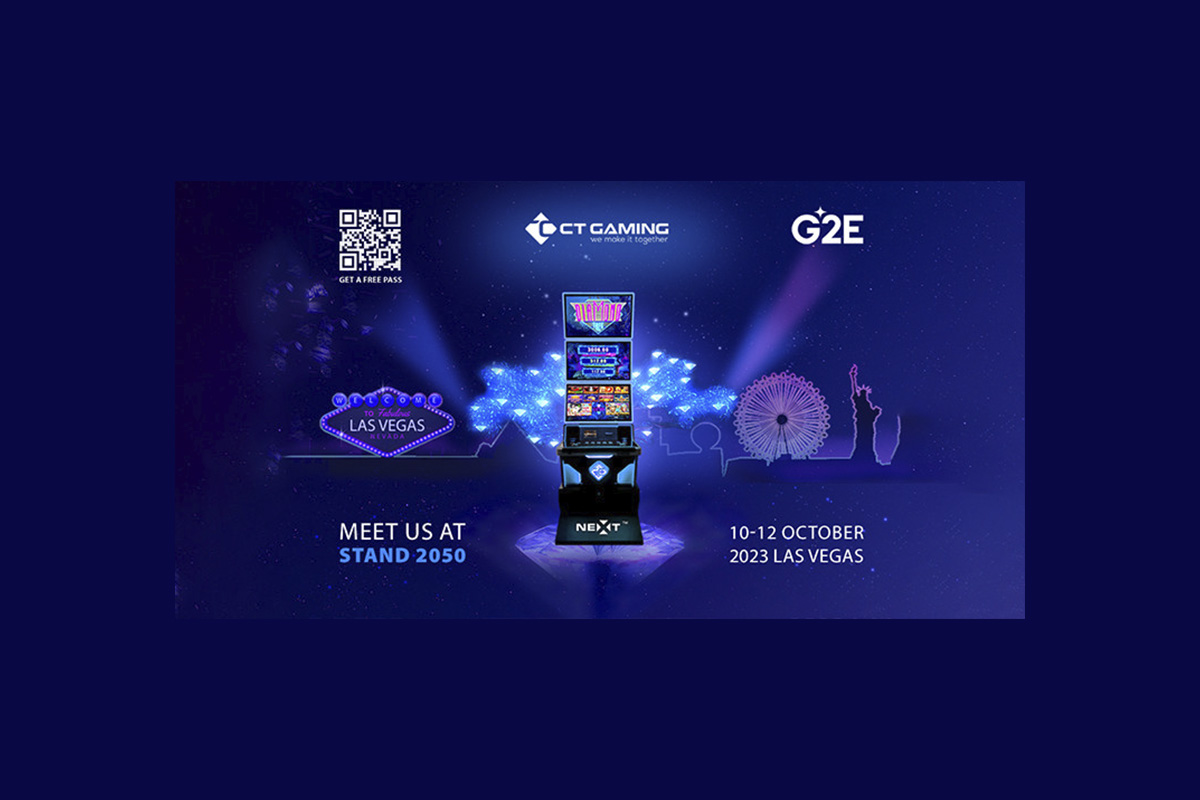 CT Gaming has officially announced its attendance at G2E 2023, taking place in Las Vegas from 10-12 October. The Expo is recognized across the industry as a crucible of innovation and business opportunities, where CT Gaming will be presenting a blend of its legacy products and new developments at stand 2050.
Central to the exhibition will be the NEXT Slot Cabinet, famous for its combination of advanced technology and contemporary design. It features two 27″ HD monitors, enlarged CMS panel, and compelling game package options that ensure a high-quality experience.
Among the legacy products that have paved the way for CT Gaming's reputation will be the EZ MODULO 32/32. Featuring two 32″ HD monitors, this cabinet delivers a blend of both style and performance, as well as exciting multigames, such as Diamond King 2 which is set to deliver premium player experience.
The expo will also mark the introduction of the Mermaid's Quest, a new addition to CT Gaming's multigame portfolio. Featuring 12 captivating titles, all linked to a progressive jackpot, the package has a magical underwater theme. With two different types of bonus screens, set with white or black pearls, the multigame offers a masterful blend of excitement and entertainment built on carefully designed mathematical models that promise both small and large wins.
The Diamond King series will also be in the limelight, especially with the release of Diamond King 3. This edition brings to life the Mega Jack Trio, featuring timeless classics such as Slot-O-Pol Deluxe, Champagne 20, and Aztec Gold. Its predecessor Diamond King 2 and Diamond Tree 20, containing 20 of the most popular titles, all linked to the progressive Diamond Tree Jackpot, will also be on display. Diamond King 2, Diamond King 3, and Diamond Tree 20 are all interconnected as they are linked to the 3-level Diamond Tree Progressive Jackpot, which can be won on any bet.
The company's holistic approach to gaming solutions will be further demonstrated by the presence of the Casino management system, which is an all-in-one system that delivers everything a gaming hall needs in one place, making it essential for maximizing the performance of any venue.
"G2E is a key business event for us. It's not just about showcasing our products, but about communicating our vision, the progress we've made so far as well as our passion for development. We look forward to meeting with our colleagues in the industry and proving that CT Gaming is a global player at the forefront of innovation," Georgi Koprinarov, General Manager for Latin America, said.
Win Systems to Attend G2E Las Vegas 2023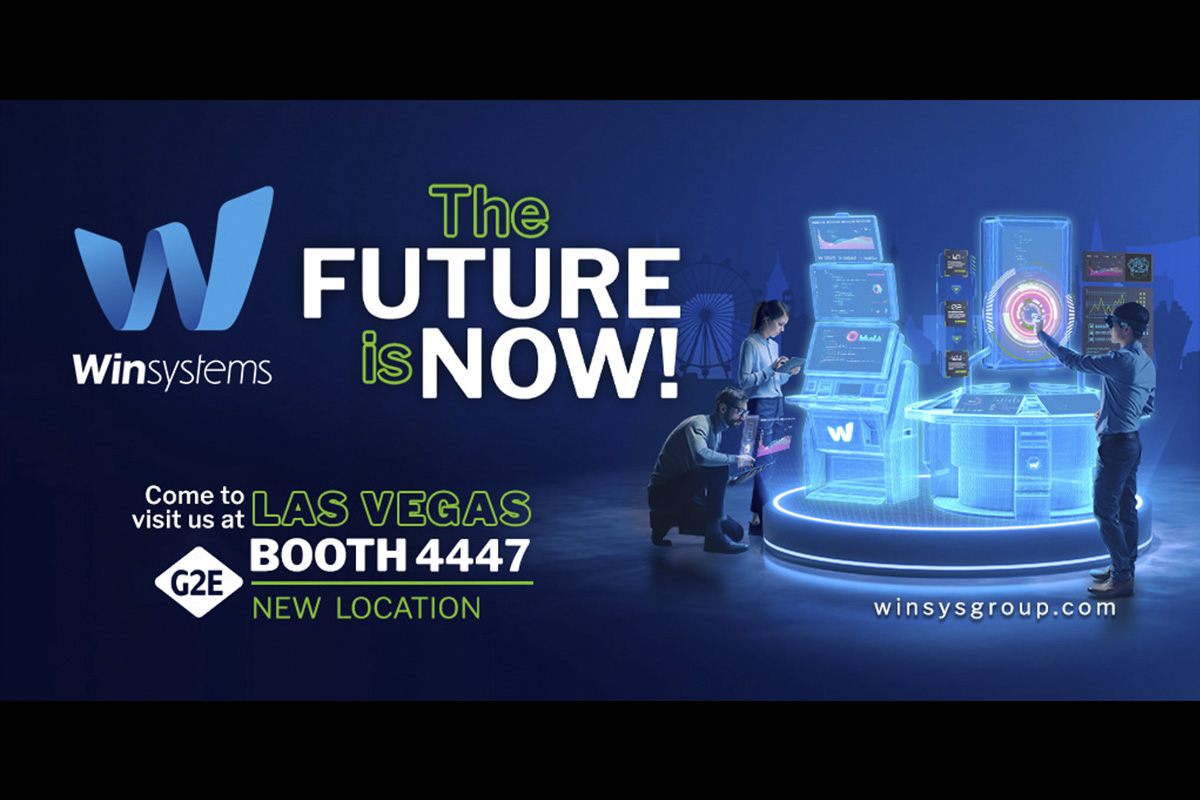 Win Systems, the leading provider of technology for the gaming and entertainment industry, is going to attend G2E Las Vegas, to be held October 10–12 at the Venetian Expo. The company will be at the same booth as last year, #4447, where visitors will be able to see and learn first-hand about all the latest innovations designed to optimize casino operations and player experience.
Win Systems has been able to amaze in all the G2E editions in which it has participated, but in 2023 it has decided to redouble its bet with 3 powerful launches in Gaming. One of these launches is the new Gold Club Symphony electronic roulette, which for sure will catch the attention of both players and operators. The new electronic will become a reference in the market thanks to its spectacular design and truly innovative lighting system. In addition, the company will boost its slots offer with two innovative products: the new slot Sublime and the relaunch of its Rhapsody cabinet. It will also showcase its extensive games library with amazing novelties that will be presented at the trade-show.
As expected, its powerful casino management system WIGOS, and its latest releases will also have a prominent place at the show. WIGOS, which is already present in over 400 casinos connecting +100,000 machines, is experiencing exponential growth throughout the Americas and globally. Visitors will have the opportunity to learn first-hand about one of its most recent developments: WINUP Wallet. This powerful app for players allows them to easily manage their gaming balance and enables casinos to offer many of their services on their mobile phones. WINUP Wallet is one of the most important and successful developments of WIGOS in recent times.
Eric Benchimol, CEO of Win Systems, said: "This edition of G2E will be special for us. Our booth will reflect the result of the strategy we have been developing for several years, in response to specific market demands. As a result of the exponential growth, we have been experiencing, we have dedicated our efforts to developing exciting new products and services and strengthening our team with new additions. We look forward to sharing these fantastic products, which we will explain further in the coming weeks."